Tour Overview
Kenya's Masai Mara is a protected wilderness within the Great Rift Valley. Renowned for its bounty of wildlife, this vast savannah is one of Africa's most beloved national reserves and a place where you can glimpse some of the world's most incredible nature.
With a hot-air balloon safari, you can view the Masai Mara from a truly unique perspective. You'll arrive at the launch site before dawn, rising up into a starlit sky beneath roaring orange flames and a bulbous balloon. Sail up into the heavens as the first flickers of a rose-pink sunrise begin to lick the horizon, casting an ethereal glow over the land below.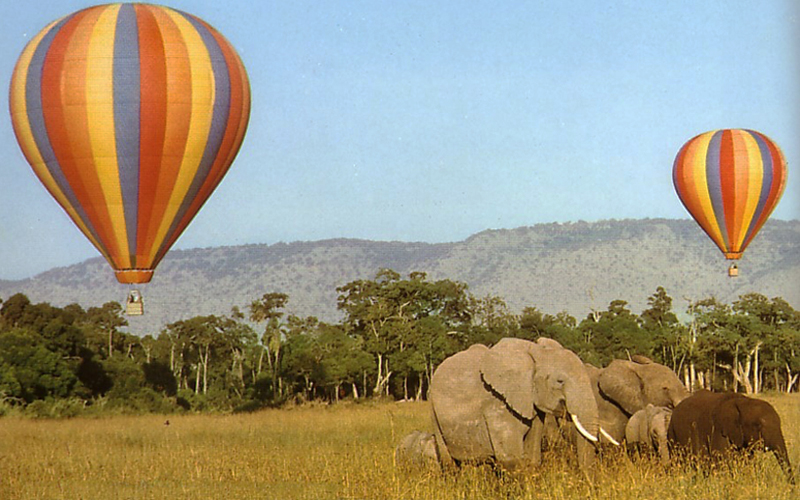 Further Information
In a comfortable basket, you'll soar over clusters of dark forest and winding rivers, glimpsing rotund warthogs, elegant impalas, sturdy rhino and even a spotted cheetah as life below begins to stir for the day. Listen out for the mighty roar of lions and see if you can catch a troop of baboons as they heckle the rest of the plains from the trees. When you finally come back down to earth, a champagne reception awaits, followed by a delicious breakfast in the secluded, sun-dappled savannah.
Back to Africa