Tour Overview
Enchanting and critically endangered, the magnificent mountain gorilla is one of Rwanda's most elusive species. On this expertly organised tour, you'll have the chance to trek among these mighty apes, witnessing them in their natural habitat of the lush forests the dot Volcanoes National Park.
There are an estimated 280 mountain gorillas within this park, with many visited daily by a handful of guides and tourists. After an informative briefing from knowledgeable park staff, you'll depart from the park's headquarters at 7.30am, led on to your once-in-a-lifetime encounter by experienced rangers. You'll trek through lush undergrowth on the slopes of Rwanda's Virunga Volcanoes, ascending into the mountain mists to find the waiting apes.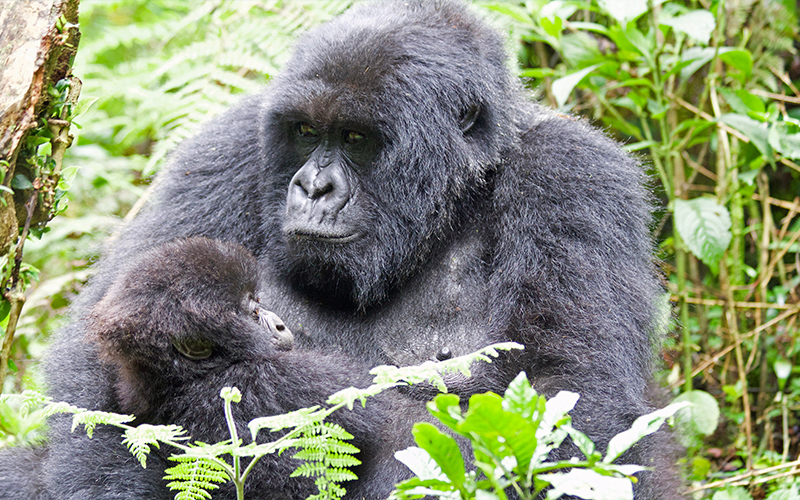 Further Information
When you finally locate a family of gorillas, your small group will be permitted to stay up to an hour, observing these astounding creatures from a nearby quiet spot. The entire experience, inclusive of trekking, can last between 2 and 5 hours depending on where the gorillas are located on the day of your visit. Regardless of how long your experience is, it is one that will surely astound, remaining in your memory forever.
Back to Africa