Overview
Do you consider yourself a bit of an adventurer that's always on the lookout for your next exciting escapade? Does a laid-back beach holiday make you yawn? The good news is that we have an abundance of action-packed holiday destinations to add to your bucket list if you're keen to embark on once-in-a-lifetime experiences and make lasting memories, either as a solo traveller or with a group of friends.
Whatever your ideal adventure holiday may be, our travel experts are here to plan your perfect trip.
Our top recommended adventure holidays: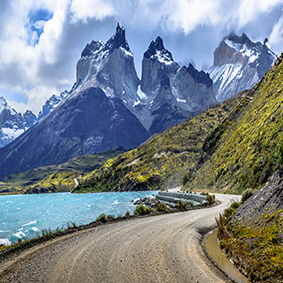 South America
South America has plenty in store for the avid adventurer and continues to be popular with travellers of all ages, thanks to its colourful rainforests, epic historical sites, incredible wildlife and free-spirited culture. You're sure to find something that excites the imagination in this stunning part of the world. History buffs may enjoy discovering early human civilization in Peru, or if you love nothing more than travelling off the beaten track; take a wander through Patagonia's expansive National Parks where you'll discover gigantic mountains and gleaming glaciers, climb the mountain of Aconcagua or hike the Inca trail to Machu Picchu.

Wildlife fanatics will be in their element in South America, especially in the Galápagos Islands. While here, you'll be surrounded by an abundance of creatures including penguins, sharks, tortoises and sea lions.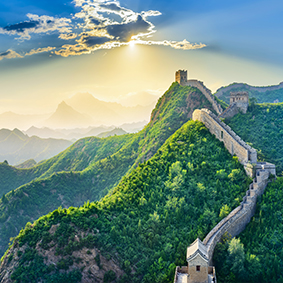 Asia
Asia has so much for explorers to see and do on this gorgeous continent, that you'll be truly spoiled for choice as to how to spend your time. Lively, colourful and full of spice, Asia has something for everyone from ancient sites, wonders of the natural world and not forgetting – mouth-watering food.

Climbers will be in their element taking on the challenging hike of Jordan's highest peak and upon reaching the top, you'll be treated to breath-taking views reaching out to Saudi Arabia. Or trek one of the world's most popular hiking routes in the Himalayas. If you love nothing more than taking a dip in natural waters, you could splash around in the Dead Sea which is celebrated for its ability to heal, embark on a spot of white-water rafting at the bottom of the Himalayas or go snorkelling with sea turtles.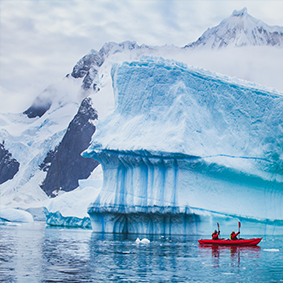 Antarctica
Thrust into blackness for half of the year, Antarctica is a destination that's very rarely visited by tourists but will make an incredible expedition for adventurers. With average temperatures of -57 degrees, this destination isn't one for the faint-hearted. Wrap up in plenty of layers to see this remarkable part of the world for yourself. Swimming in the Antarctic waters isn't as ridiculous as you may believe– it's made up of thermal springs that'll soon warm you up from head to toe. Penguin lovers, listen up! You can walk alongside over 500,000 penguins in South Georgia. Or hop aboard a kayak to see more amazing wildlife up close such as seals, whales and so much more.