Overview
If your idea of the perfect holiday is getting away to de-stress and unwind from the everyday rush of life, a wellness and spa break in faraway destinations will certainly help you get into a relaxed state and recharge your batteries. Regardless of what your day-to-day life consists of, everyone needs some downtime for the sake of your health and well-being – and a wellness and spa holiday could be just the ticket.
We've clustered together some of our recommended wellness and spa breaks in Europe, Asia, the Caribbean and the Indian Ocean that may tick your boxes.
Our top recommended Wellness and Spa Holidays: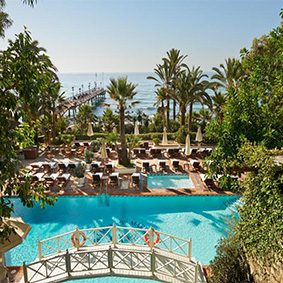 Spain: Marbella Beach Club
If Spain is a country you'd love to visit, the Marbella Beach Club is the perfect option for enjoying a spot of pampering and taking in the glorious views of the sand and sea. Located right on the beachfront, this venue offers both beauty and relaxation treatments, as well as health and wellbeing sessions for the likes of weight loss, detoxing and even one to help you quit smoking – so whatever your goal is, you're sure to find it here.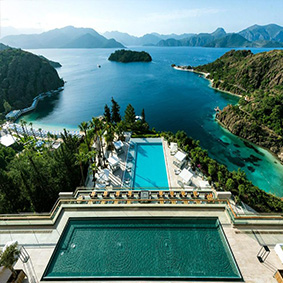 Germany: D-Hotel Maris
Thanks to its dreamy coastal location, the D-Hotel Maris has become one of the most popular spa hotels in Germany. It offers something for everyone from beauty and pampering treatments to wellness sessions and even water sports (such as sailing, water skiing and surfing to name just a few) thanks to being so close to the ocean.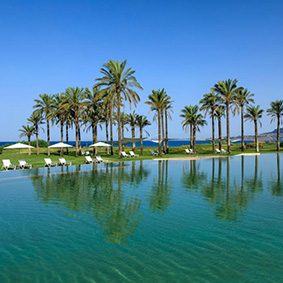 Italy: Verdura Resort
If a trip to Italy is high on your agenda, the Verdura Resort in Sicily will make a great stopover on your travels. Set amongst the backdrop of ancient villages and dotted with olive trees, orange groves and 230 hectares of coastline, you'll truly feel as though you have entered the ultimate paradise. It offers everything you could ever desire from a spa break from pampering and beauty treatments to wellness therapies and retreats, sports and infinity pools.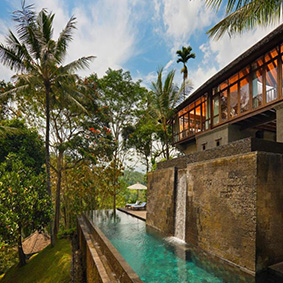 Bali: Como Shambhala Estate
Escape to this gorgeous 9-acre private estate for a calm wellness experience in Bali. You're sure to feel at home here, thanks to its private villa accommodation amid a lush jungle. The natural springs within the local area are believed to have 'healing powers' and provide water for its spa treatment centre and vitality pool. You can indulge in several retreats including de-stress, hydrotherapy detox cleanses and fitness boost sessions

Thailand: Kamalaya
Set on the tropical coastline of Koh Samui, Thailand, Kamalaya is a magical destination that provides a calming and refreshing atmosphere to enrich your health and wellbeing. If de-stressing is your goal, you'll be treated to an array of holistic therapies including massages, organic facials and mindfulness. If you wish to address specific health needs, you can enjoy a customised wellness programme to match your goals such as weight loss, detox and fitness regimes.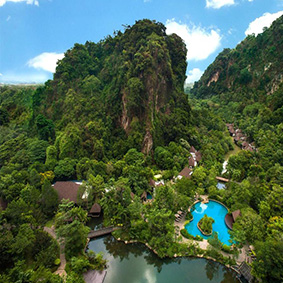 Malaysia: The Banjaran Hotsprings Retreat
Restore your wellbeing at The Banjaran – a luxury spa retreat in Malaysia. Located just 20 minutes from Ipoh city, it'll make a great overnight break if you're looking to escape from the hustle and bustle during your trip. The spacious villas are set in a tropical jungle with naturally thermal hot spring pools that you're free to dip into at your leisure to achieve ultimate relaxation. There is an array of therapies to choose from to achieve optimal well-being including fitness, detox and weight loss programmes and why not make the most of the outdoors with classes including yoga, Tai Chi and Qi Gong?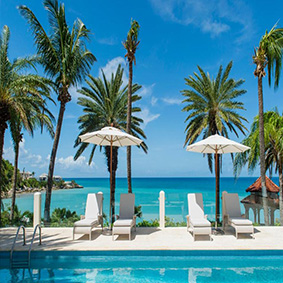 Antigua: Blue Waters Resort and Spa
Covering 17 acres of tropical gardens, private beaches and natural pools, the Blue Waters Resort and Spa in Antigua is a family-owned resort that is considered the epitome of luxury. It offers an array of treatments and sessions that are designed to refresh the body and mind. Get active by taking part in classes such as yoga and Pilates, and de-stress with medication sessions on a private area of the beach. If you're keen to explore the local area, you even have the option of visiting the island's abandoned coves and making a splash in the ocean to catch a glimpse of some marine wildlife.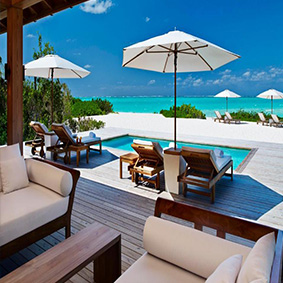 Turks and Caicos Islands: COMO Parrot Cay Island
Have you ever wondered what it's like to live on your own island? You can find out at the multiple award-winning COMO Parrot Cay Island. Compromising 1000 acres of beach, you'll be truly out in the sticks and away from it all. It's deemed one of the most prestigious spas in the Caribbean. Once you arrive, you'll experience a tailored service that matches your needs; whether it be pampering treatments, holistic therapies or sports.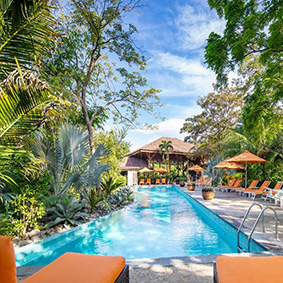 Costa Rica: Bodhi Tree Yoga Resort
The Bodhi Tree Yoga resort is certainly one for avid yogis and even surfers, thanks to being just a stone's throw from some of the best beaches in the Caribbean. Dubbed as Nosara's leading yoga resort, you'll get the chance to take classes from some of the world's best yoga instructors in spacious indoor and outdoor 'shalas' (yoga studios). Alongside this, you can make the most of a state-of-the-art fitness centre, zen rooms for meditation sessions and even take surf lessons down on the beach.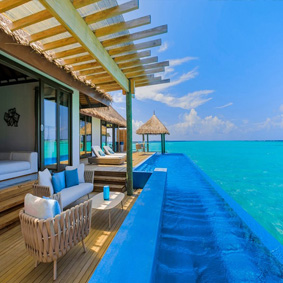 Maldives: Velassaru Maldives
Perched above a white sandy beach with breath-taking views of the turquoise ocean, Velassaru's modern villas make the perfect relaxation spot when you simply wish to be at one with nature, while the infinity pool and array of health and spa facilities are perfect for unwinding and recharging. There is an abundance of treatments to choose from including massages, facials and rituals that are designed to relax and revitalise you. You can also make use of the on-site relaxation room and steam room, as well as taking a dip in the hydro pool.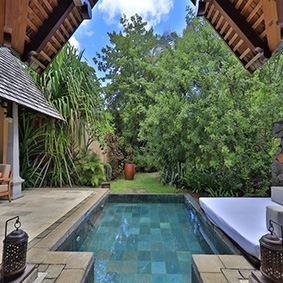 Mauritius: Maradiva Villas Resort & Spa
Winner of the Leading Spa Resort at the 2016 World Travel Awards, you can expect ultimate luxury at the Maradiva Villas Resort & Spa in the Maldives. The perfect escape from everyday life, this privately-owned villa resort gives you the peace and privacy you desire. There is a selection of treatments to revive the body and soul including tailored body and face treatments, deep tissue massages, detoxifying cleansings and aromatherapy sessions. There's plenty to keep you occupied around your treatments too including pools, steam, jacuzzi or perhaps an afternoon snooze in one of the lounge areas. If you'd prefer to keep active, you can partake in several classes including yoga and aqua gym.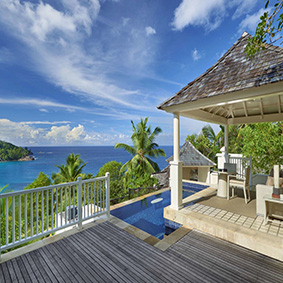 Seychelles: Banyan Tree Spa
When heading over to the tropical island of Seychelles, pay a visit to the award-winning Banyan Tree Spa for some rest and relaxation. Interestingly, the venue was once home to Pink Panther actor, Peter Sellers and Beatles star George Harrison, but now welcomes guests from around the world to enjoy its breath-taking beach location and fantastic facilities. You can enjoy an abundance of treatments to rejuvenate the body and mind and finish the evening in the jacuzzi or whirlpool with views of the sparkling ocean.