Overview
There's something magical about exploring the world by train, you get the chance to take in spectacular scenic views while delving deeper into the destination, leaving its pretty outskirts behind as you unravel an abundant of hidden gems and iconic sights.
Make the journey part of your adventure on an exciting train journey, as you get comfy besides the large windows that constantly change view as you sweep in and around extraordinary places. From the beaches of Cape Town to the white coated Jungfrau in the Swiss Alps.
Why travel by train?
Travelling by train takes the stress out of your journey, you'll have plenty of time to rest in between destinations. As you sweep through scenic routes you'll have front seat views from the large windows of the train, allowing you to really enjoy the view. As well as wonderful views, you can enjoy buffet lunches in board keeping you energised for off board touring and exploring.
How does it work?
Depending on where you want to go, you'll have hand picked accommodation and excursions that you can tailor throughout the journey. We can arrange all flights, transfers and extras to complete your train journey holiday.
What documentation do I need?
If you're looking to go beyond the UK you will need you passport that is in date and valid for at least 6 months beyond the planned date of return. Some worldwide destinations require British Citizens to obtain a visa before travelling, if you're travelling to a destination that requires this you will need to get your visa before you board.
Are there any restrictions for travelling by train?
Please contact us if you have a physical disability or medical condition so we can recommend certain train journeys as some journeys can be physically demanding.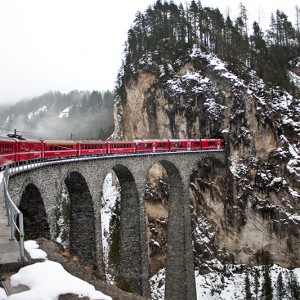 Christmas Rail Journeys
During the Christmas period, vibrant cities really come to life, with colourful light shows that surround energetic Christmas markets that offer hearty food stalls and friendly ambience. Incredible train journeys at Christmas include the Norway Fjord and Christmas Market, Austrian Christmas and Italian New Year and Berlin and Prague.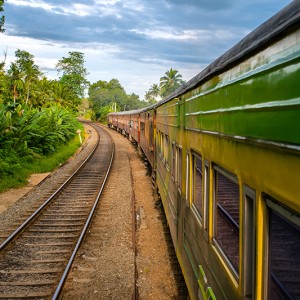 Safari Holidays
If you've always wanted to spot the big 5, why not make that dream happen on an epic railway journey through Africa and India. Why not depart the India Palace on Wheels Train Journey, visit walled cities, spectate at iconic Taj Mahal and spot the tigers at Ranthambore National Park!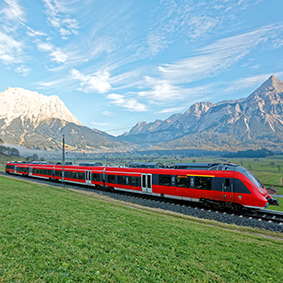 Lakes and Mountain Train Journeys
Take a tour through scenic towns and regions such as Jungfaru Summit in Switzerland, Lake Garda in Italy and the white dusty mountains through the Glacier Express. Head a little further to Darjeeling in India and see the Last Himalayan Kingdom!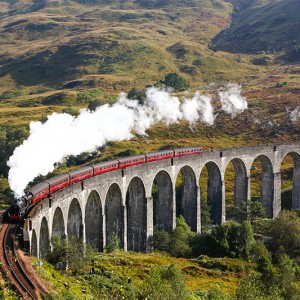 Steam Train Journeys
Relive the age of rail journeys on a fascinating steam train journey, with plenty of tours in the UK and mainland Europe. Travel through the Harz Mountains of Germany, the North York Moors in Yorkshire or the incredible 19-mile stretch from Jenbach to grandiose mountain.