Overview
Where To Holiday October
As winter approaches Europe and the Northern hemisphere grows colder, many people in the autumn and winter months travel further afield in search of their holiday haven. Finding your perfect paradise isn't easy and its important to know what you're looking for when booking a trip of a lifetime. Here are some locations that have not only fantastic whether in October, but also have a wealth of activities to ensure your holiday is above and beyond expectations.
For more information on the best places to visit in October please send us an enquiry or call 0800 0856 846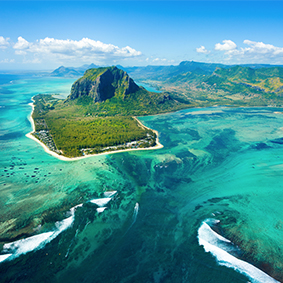 Mauritius
Kick back and relax on a gorgeous beach in which your luxurious accommodation for the next week or two is your new oasis in the Indian Ocean. Mauritius in October has lovely weather with average temperatures of 23 and highs of 25 and there's 8 hours of sunshine a day! If you love to explore culture, Port Louis is Mauritius' capital with stately colonial architecture and Le Caudan Waterfront. As well as gorgeous beaches, Mauritius has stunning natural beauty such as Le Morne Brabant, Black River Gorges National Park, Seven Coloured Earths, Trou aux Cerfs and Chamarel waterfall – just to name a few!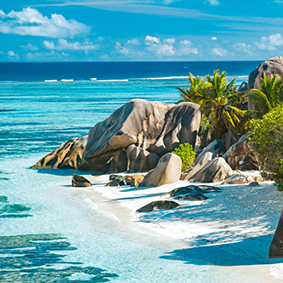 Seychelles
The Seychelles is a nation of 115 islands surrounded by the sparkling azure waters of the Indian Ocean – during October; Mahe has gorgeous temperatures of 26 with highs of 28. Famous the world over for its sugar-white beaches – including, arguably, the most beautiful beach in the world – as well as for its idyllic tropical climate and warm, friendly inhabitants, the Seychelles is a prime holiday destination for anyone seeking an unspoilt island paradise.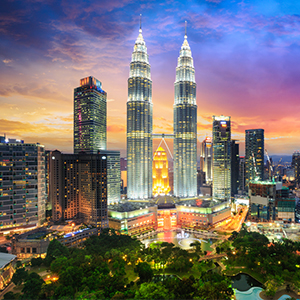 Malaysia
Kuala Lumpur is the capital of Malaysia and is a stunning destination to visit for a few nights before seeing more of Malaysia or elsewhere. October is classed as wet season in Kuala Lumpur and marks the end of high tourist season, so this is a perfect place to explore without too many tourists. Temperatures to rise to 31 degrees with an average weather of 27 – so head inside enjoy the city views from the observation deck at the Petronas Towers! If you're looking to combine your Kuala Lumpur holiday with Borneo, October is perfect, combining the natural wonders of Mount Kinabalu, the Seoiok Orang-Utan and a jungle of wilderness with the relaxation and indulgence or fabulous beach resorts – Borneo is a tropical paradise waiting to be explored!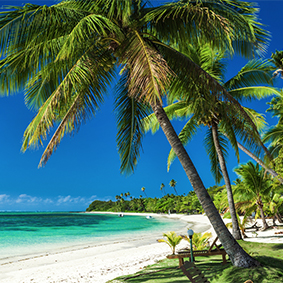 Fiji
Fiji is made up of 333 beautiful tropical islands in the heart of the South Pacific and is an excellent destination for couples, honeymooners and those celebrating anniversaries and special occasions. An ideal destination for snorkeling and diving, Fiji has colourful reefs and more than 1500 species of fish, so it's well worth the plunge! If you love to be active on holiday, Fiji offers plenty of opportunities to hike through its lush forests and go bird watching.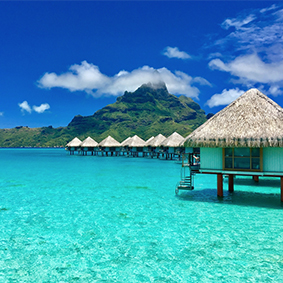 Bora Bora
If you're searching for paradise in October, Bora Bora is a great option. Imagine relaxing in your private overwater bungalow with the views of lush mountains and azure, crystal blue waters as your view? Naturally beautiful, Bora Bora offers luxurious resorts to choose from to make your holiday extra special and is a fantastic place to scuba dive and attracts honeymooners for its romantic location.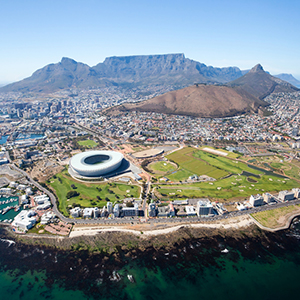 South Africa
Cape Town has temperatures of 16 degrees. If you're looking to combine your holiday with a safari, Kruger National Park can reach around 26 degrees. Perfect for families and couples looking for romance, a South Africa holiday can vary depending on your passions. From thrilling game drives in one of the game reserves to sampling wine in one of the many sweeping vineyards in Cape Wine Lands District – a visit to Cape Town is a must, see the penguins on Boulders Beach, abseil Table Mountain and dine and shop along the stunning V&A Waterfront.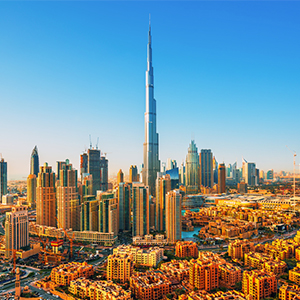 Dubai
Dubai holidays afford the ultimate location for your family holiday or special holiday for two with some of the world's best hotels, attractions and enjoys warm temperatures year round. From the beach to the desert, Dubai offers plenty of experiences depending on your holiday style. In the month of October, Dubai averages temperatures of 29 degrees and high temperatures of 35 degrees. For a true Dubai holiday experience, venture into the desert by four-wheel drive where you will leave the Dubai city skyline in your rear-view mirror and discover a different world of experiences. We love Atlantis the Palm for your Dubai family holiday where you will be blown away by the impressive architectural design, luxurious accommodation options and world-class service with some of the best amenities in Dubai.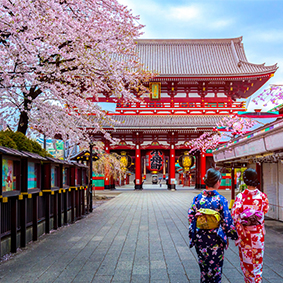 Japan
Tokyo has an average temperature of 18 degrees with highs of 20 in October. Touring Japan is one of the most effective ways to really get to know this diverse, volcanic country, whether you're looking to explore the vibrant cities or hop from blossom-filled gardens to snowy alpine resorts, Japan is the place to do it! Alternatively, a Japan multi-centre package is a great way for you to explore different destinations in your own pace.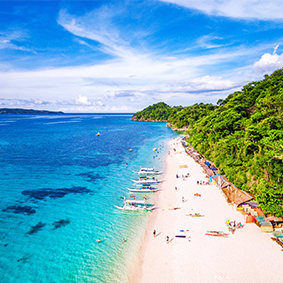 Philippines
The Philippines is a collection of more than 7,600 islands in South East Asia and is a vibrant mixture of large cities, stunning beaches, colourful festivals and natural wonders. It is the perfect destination for action packed holidays for families. On the island of Boracay, you'll find luxurious resorts and gorgeous beaches and offshore adventures. The average weather on this island is 28 degrees with highs of 30. If you are looking to stay on the mainland of Philippines, the capital, Manila has temperatures of 28 degrees and highs of 31.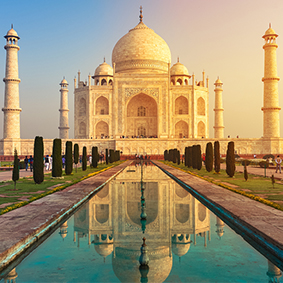 India
The weather in Goa, which is known for stunning beaches, enjoys average temperatures of 29 degrees and can reach highs of 33. With an outstanding 32 world Heritage Sights, India is a spectacle of mesmerizing architecture, time-told structures and breathtaking landscapes. India's dramatic panoramas compromise of snow-topped mountains, idyllic beaches, captivating ruins, urban streets and ancient fishing villages, although you'll have to explore this colour destination to discover them all!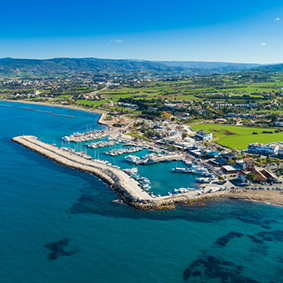 Cyprus
A popular destination to visit in Cyprus, Paphos enjoys warm and sunny weathers with 22 degrees and highs of 27 plus a lovely 9 hours of sunshine each day! For sightseeing and culture, spend your holiday in Limassol, which enjoys temperatures of 21 degrees and highs of 25. Cyprus is a beautiful island in the Eastern Mediterranean, currently divided between two nationalities – Greek and Turkish – meaning that visitors to the island can, depending on their itinerary, experience two different cultures in one holiday. Home to many fascinating historic sites, a host of hotels and luxurious beach resorts, and, of course, breath-taking scenery, Cyprus is a vibrant multi-layered Mediterranean paradise which attracts many tourists each year.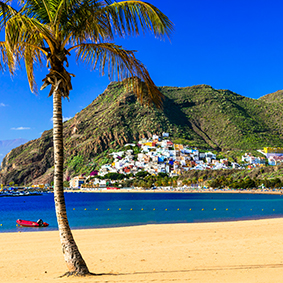 Canary Islands
The stunning Canary Islands are ideal to visit all year round and if you're looking for a quick break in autumn, the likes of Tenerife, Lanzarote, Fuerteventura, Gran Canaria and La Palma are great options. These stunning volcanic islands have gorgeous sceneries, volcanic landscapes, sandy beaches and great dining spots. In October, Tenerife is warm with average temperatures of 22 and can go as high as 25 degrees. Those looking to top up the tan after summer can head to Lanzarote, which enjoys average temperatures of 23 degrees and can do as high as 27 degrees in the day.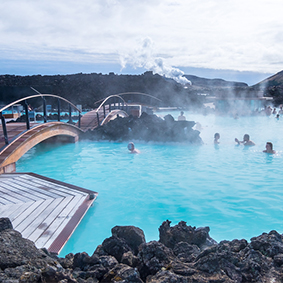 Iceland
The average temperature in Reykjavik, Iceland's capital, is around 4 degrees and the days get shorter – October is also when the Northern Lights come into season. There are so many reasons to visit the small Nordic nation of Iceland. Undoubtedly top of the list is its incredible scenery, which includes dramatic volcanoes – such as the famous Eyjafjallajökull Volcano – its desolate lava fields, black sand beaches and spurting geysers. Then, of course, there are the Aurora Borealis, also known as the Northern Lights, which can be easily seen during the winter months. Be sure to check out our selection of hotels in Iceland, some of which serve as the ideal base from which to view this breath-taking phenomenon.