Tour Overview
Experience an incredible camel trek through the Palm Grove of Marrakech. Stop for traditional Moroccan tea and pastries along the way on a pleasant and wonderful journey. Located in the North-East corner of La Palmeraie, a true oasis with the magnificent sight of a hundred thousand trees providing welcome shade to many travellers. Venture through the countryside and experience the beautiful local residencies and culture on the back of the majestic camel.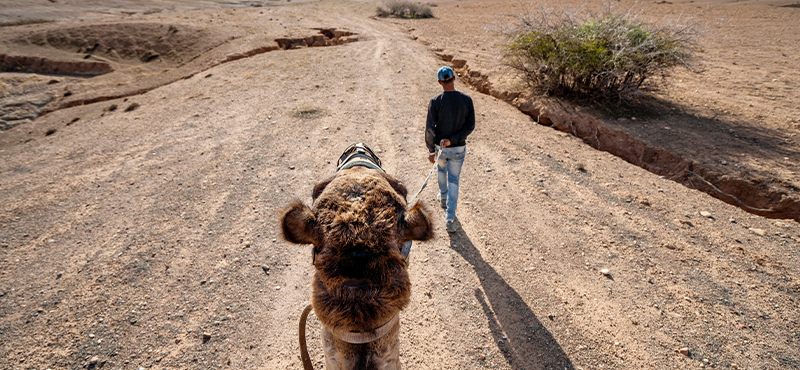 Are you interested in adding the Camel Ride in Marrakech Palmeraie tour to your holiday? Contact us today to learn more!
Further Information
The camel ride is a total of around 3 hours so dress comfortably, with a sun hat and sunglasses coming highly recommended. Camel excursions are simply one of the most unique ways to absorb the wonders of Morocco. You will also be picked up and droped off at your Marrakech hotel.
Back to Morocco