Tour Overview
If you like your African holidays peppered with a bit of adventure then consider a hike up the mighty Mount Longonot. This towering Kenyan peak is actually a 'stratovolcano' – a natural conical structure made up of hardened lava and ash – which is thought to have last erupted in the late 19th century.
The best way to scale this incredible landmark is on a day tour from Nairobi. You'll depart early in the morning for the drive out to Mount Longonot National Park where you'll then be led by an experienced guide on a walk to the lofty summit. Hiking in the earlier part of the day means temperatures will be more pleasant as you ascend into the heavens. Once at the top, you'll enjoy incredible views over the vast Kenyan landscape, gazing out over the Great Rift Valley and the mountain's forested crater.
This tour also includes some time at the glittering Lake Naivasha. This is a prime spot for glimpsing all kinds of African wildlife, including plump hippos and elegant giraffes. Listen out for the call of Colobus monkeys from the nearby treetops and see if you can catch sight of any electric blue kingfishers speeding over the water.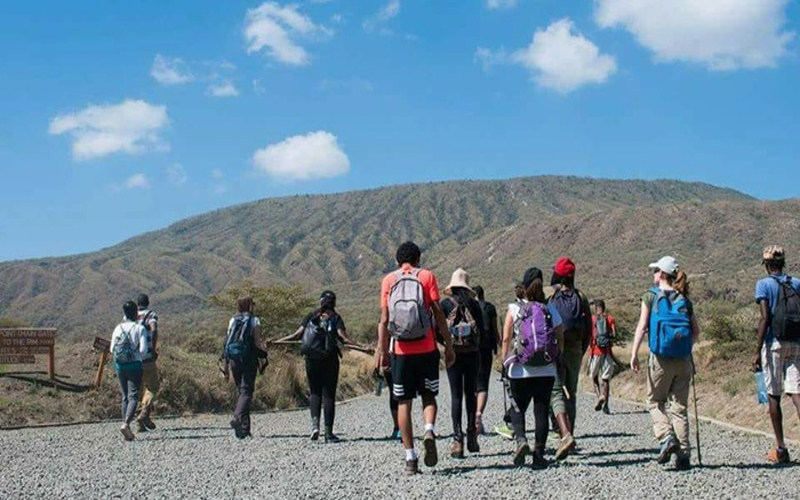 Further Information
One thing is for sure – you need to have your camera ready for some once-in-a-lifetime holiday snaps!
Back to Africa