Emma Willis Summer 2020 Range to Inspire Your Mauritius Holiday
If you're planning an island getaway to stunning Mauritius, we have just the guide for you. TV presenter, Emma Willis shares her packing tips and new summer range for Next on our blog as well as our handy guide all about beautiful Mauritius. To plan your Mauritius holiday speak to a Travel Expert at Pure Destinations by calling us on 0800 0856 846.
Your Guide to a Mauritius holiday
"You gather the idea that Mauritius was made first and then heaven was copied after Mauritius." 
Whether or not Mark Twain did in fact say this is disputed – nonetheless, Mauritius is truly paradise on Earth. The breath-taking beauty of this multicultural island means that Mauritius is fast becoming a popular holiday destination and a gem in Africa's crown.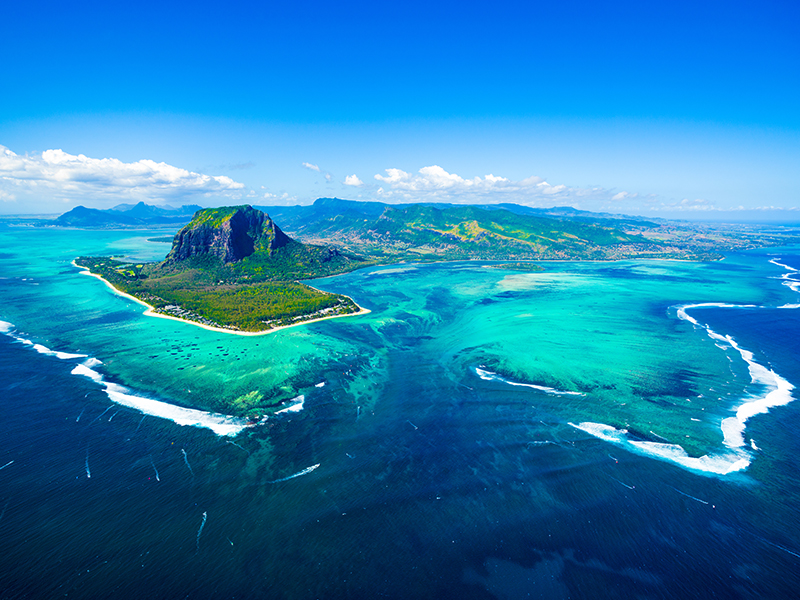 History of Mauritius
Officially the Republic of Mauritius, the island lies in the Indian Ocean off the southeast coast of Africa – about 12 hours' flight time from London, with a GMT +4 hour time difference. It has a particularly rich history, having been settled by immigrants from Africa, Europe and Asia – as a result, the densely populated island is a fusion of French, Indian, Creole and Chinese influences.
Though English is the official language, the locals speak Creole. However, most Mauritians are fluent in both French and English. So if you have any of these, you should be all good!
What's the weather like in Mauritius?
Generally speaking, Mauritius enjoys warm, tropical weather. There are two main seasons: a hot and humid summer from November to April, and cooler winter from May to October. The Mauritian winter is warm and dry, with fewer mosquitoes.
The island is most popular from October to January, so it's best to visit in Mauritius' low season, (May to September) when the beaches are less crowded and the prices are lower. Avoid cyclone season, which is from January through to March.
Due to the microclimate the weather can be changeable. If you're unsure of what to pack, Emma Willis' new collection, which was shot in Mauritius, features a range of stylish and comfortable pieces, including swimwear – perfect for lounging in the tropical climate. A smock dress is a great choice for the beach, offering protection from the sun and keeping you warm when it goes in.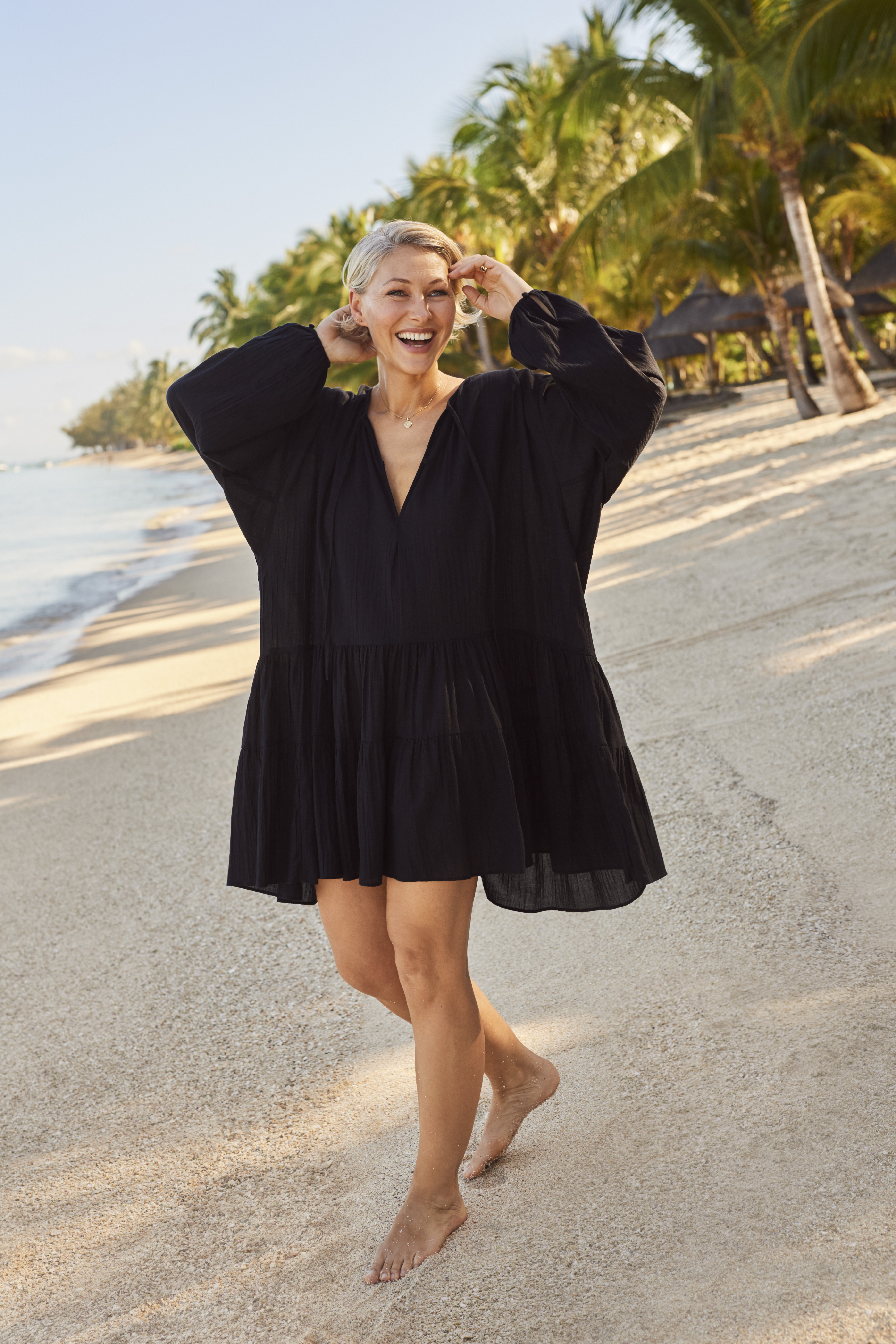 When it comes to summer packing, Emma Willis is particularly enthusiastic about the dresses in the range.
"I would say my favourite pieces in this collection are surprisingly all the dresses…They're really easy to wear, really versatile, you can wear them to work or out to drinks, they cover up in all the right places. I am for the first time in my life saying that dresses are my favourite bit."
Emma has added shoes to the collection for the first time. She recommends flats for the milder weather.
"With sandals, I like something that's super simple and flattering on the legs. I tend to wear flats more in the summer, I have got something that I'm gonna give a bit of extra welly to, I'll chuck on a heel."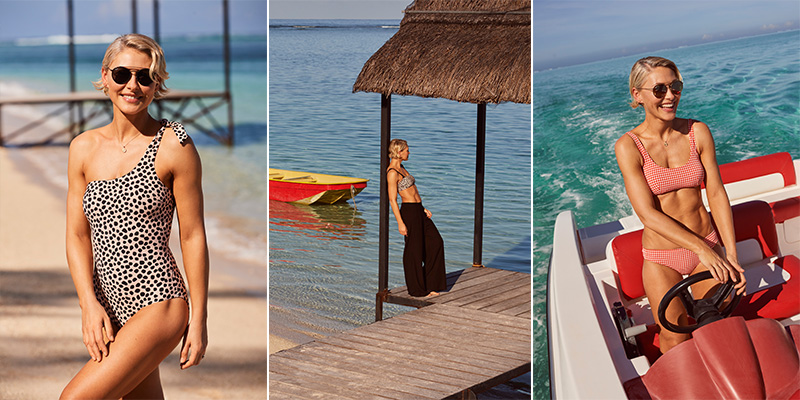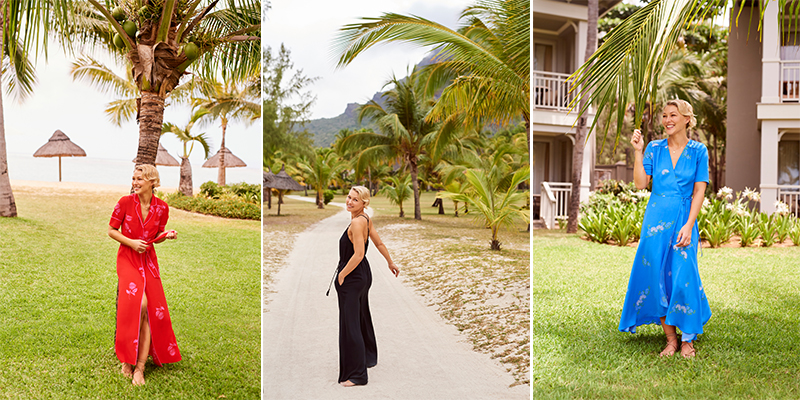 Religion & Culture
Mauritius is well known for its stability and religious harmony. The predominant religions are Hinduism, Islam, Roman Catholicism and Buddhism, and their stunning temples and religious sites can be viewed across the island.
Behaviour and customs differ between locals, however, Mauritius has its own customs and etiquette which should be observed. When visiting religious sites, be respectful by removing your shoes, and make sure you're not showing too much flesh. Carry a sarong or scarf to cover up as needed.
Some areas are more conservative than others, and you will find local women who prefer to bathe in their saris. Nudity and topless sunbathing are prohibited on public beaches.
Things to do in Mauritius
The once-home of the dodo, Mauritius' tropical, volcanic geography makes it home for an abundance of wildlife. The island boasts incredible national parks and hiking trails, where rare animals, birds and plants can be spotted.
Attractions include the Mauritius Botanical Garden and Black River Gorges National Park, which protects the remaining rainforest and native animals. Île aux Cerfs Island near the east coast is famous for its beautiful beaches and lagoons, and hosts a huge selection of activities. Old Creole houses offer glimpses into Mauritian colonial history, the biggest of which is Eureka House. Built in 1830, it features a wonderful garden surrounded by waterfalls.
Port Louis, the capital of Mauritius, features sites such as the Caudan Waterfront, Port Louis Bazaar, Police Barracks, the Mauritian Chinatown and old Port Louis theatre. There are a number of museums in the city centre as well as charming French-styled buildings, a must see during your visit to Mauritius.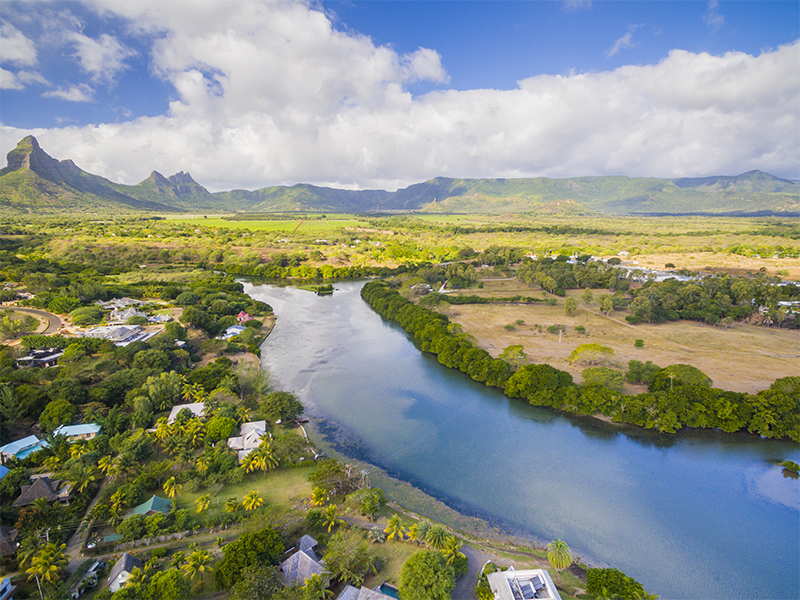 Mauritian cuisine
Everyone knows trying the local food is one of the most exciting parts about going on holiday. The diversity of Mauritian culture has filtered into its cuisine; as a result their food is a wonderful mix of Indian, French and Chinese. Famed for their curries, these come with a range of incredible sides, from rice and roti to noodles and dumplings. They are also known for their fish, particularly the octopus curry and lobster.
National favourites include dholl puri – a yellow split-pea pancake filled with bean curry, and Mauritian-style steamed dumplings called Boulet. Both can be found at most market stalls and restaurants, and the boulet in Chinatown in Port Louis.
Mauritian dishes are packed with flavour. If you're not too good with spice, ask for your food to be 'pah for', which means 'not hot' in Creole.
Visit our Mauritius Travel Guide to discover more things to do on this beautiful island!