5 Things To Do When in Cape Town
Cape Town is the very heart of South Africa and whilst a safari holiday will concentrate on heading to the wild bush and game reserves, a lot can be missed in the bustling coastal city of Cape Town with many opportunities for adventure in the form of excursions and sight seeing.
Table Mountain
The unmissable and majestic Table mountain soars above Cape Town providing an iconic landmark that gained its name from the flatly shaped mountain peak. For the perfect post card picture, ride the cable cars to the top, and whilst you ascend be sure to take in the 365 degree views of Cape Town. Once at the summit, you are free to explore on your own or go on a tour with the park guides, a once in a lifetime view can be enjoyed with a romantic picnic.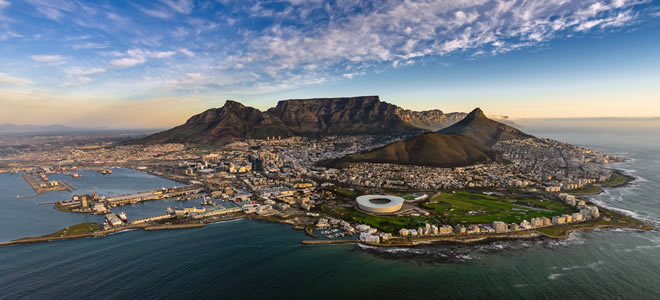 Victoria and Alfred Waterfront
Commonly known as the V&A Waterfront, here you will find a shoppers paradise with hundreds of shops and a diverse range of entertainment to keep you busy the whole day. Restaurants are in abundance promising delectable local and international cuisine, as you are presented with sweeping towards the ocean. There's also a traditional arts and crafts market, shopping mall and an aquarium making sure there's something for everyone, whilst sights like the iconic clock tower near the Robben Island Ferry prove essential viewing before going on one of the harbour tours.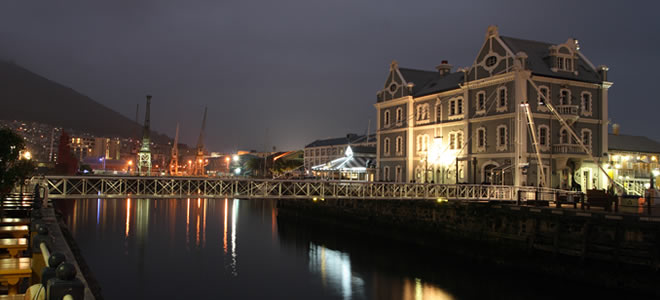 Robben Island
A visit to the historical island of Robben can be an enlightening experience, with its political significance being where President Nelson Mandela was held for most of his 27 years in prison. The island is now one of South Africa's biggest tourist attractions and is especially good for gathering an insight into the Apartheid-era of the country and what's more is the islands panoramic viewpoint of Cape Town and Table Mountain.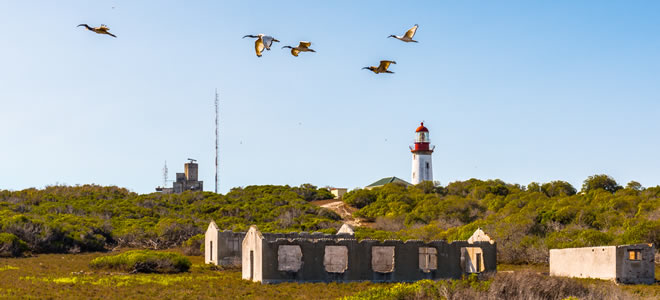 Cape Of Good Hope
Love to drive in different countries? There's a chance to travel on one of the most amazing routes in all of Africa and one of the most spectacular coastal drives in the world finishing at the Cape of Good Hope. Start early in the day at the town of Muizenberg before starting backwards towards Cape Town, stopping at the beautiful Camps Bay for whale spotting before reaching Cape Point and hiking for stunning views of the Atlantic Ocean and surrounding cliffs.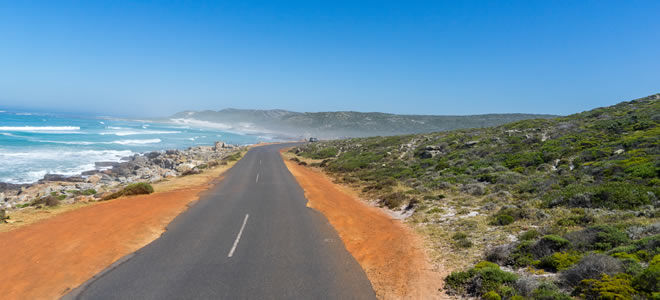 Vineyards
South Africa's great heritage is proudly shown in its wine and what better way to experience a beautiful glass than a tour of Stellenbosch, Groot Costantia, Paarl and many other vineyards where you can taste samples of some of the regions finest wine, not to mention seeing the process of how its made.  Save some space to bring home the Pinotage, South Africa's signature grape.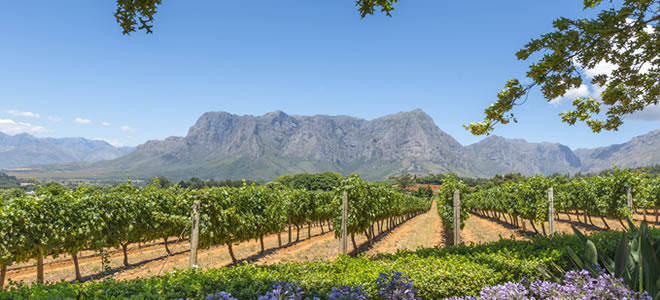 Inspired by any of these 5 adventures in Cape Town?  Contact us on 0121 446 4932 and we can help you build a unique holiday of a lifetime!