Get in shape for your summer holiday with Pure Destinations at Edgbaston Priory Club
Pure Destinations, the luxury holiday experts, have signed a three-year sponsorship partnership with Edgbaston Priory Club to support the Club's Lifestyle facilities and offer exclusive benefits for Members. The sponsorship with Edgbaston Priory Club comes in great timing to inspire members to beat the holiday blues and work up a sweat to achieve fitness goals.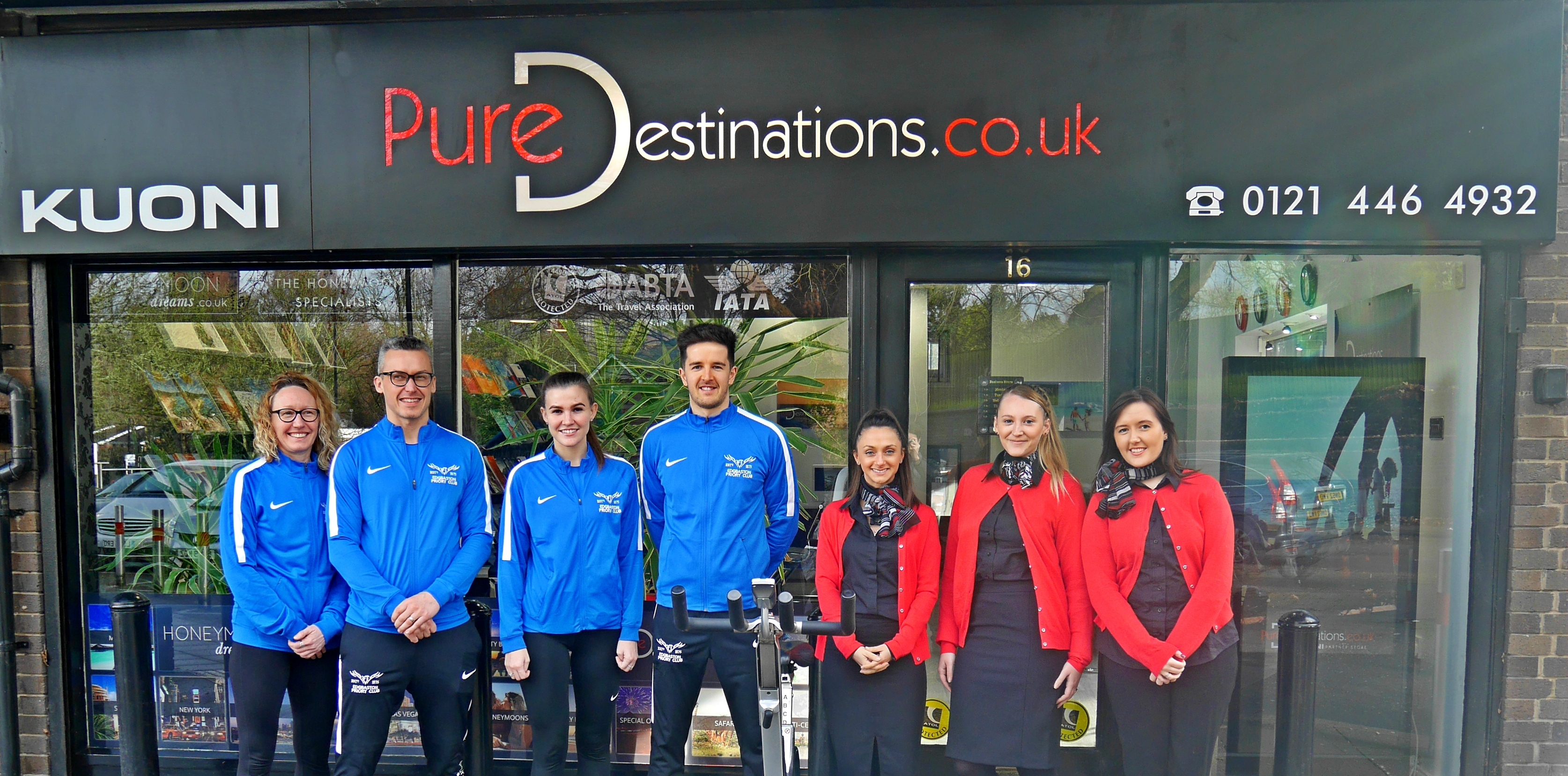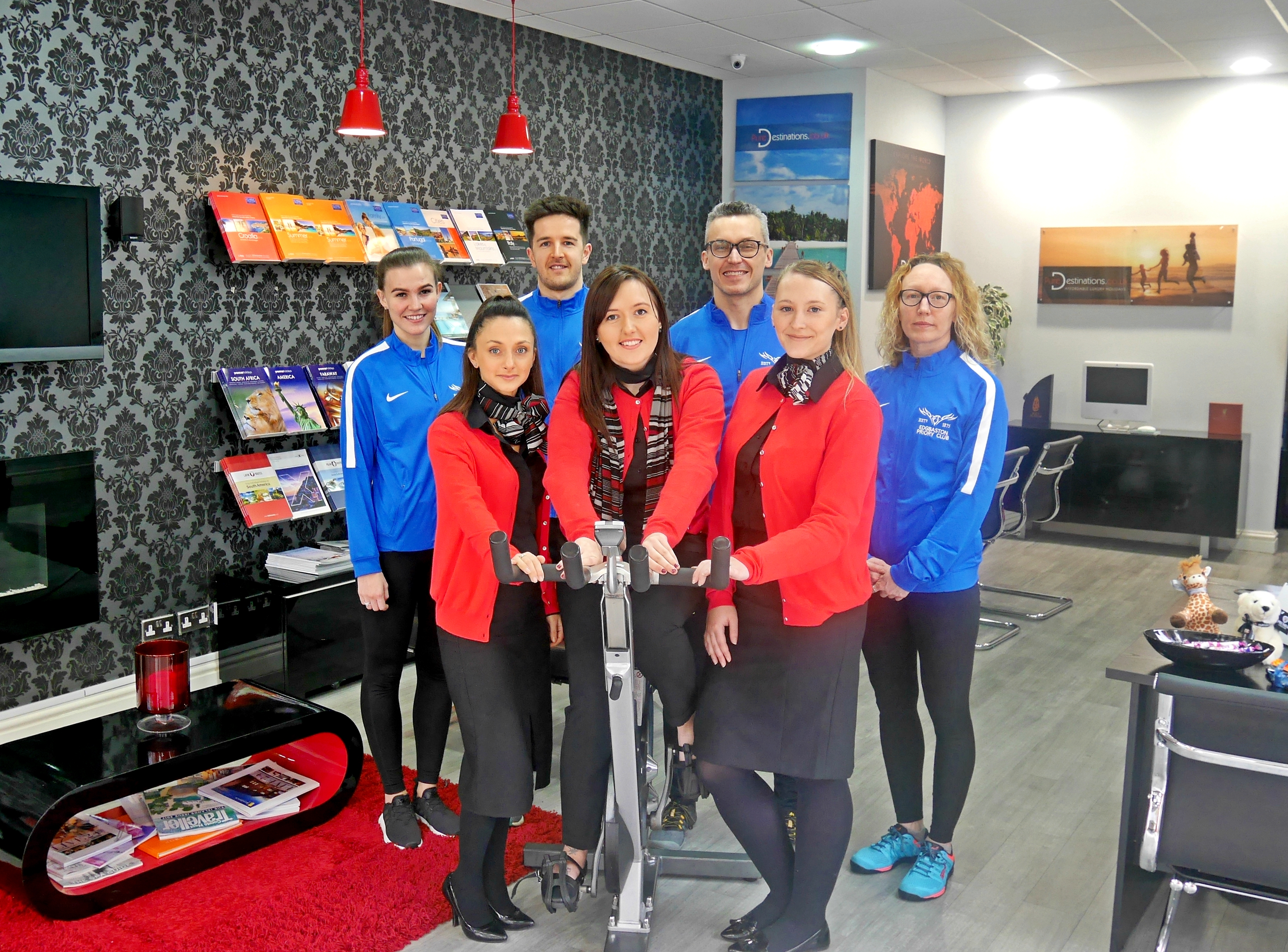 Edgbaston Priory Club is a prestigious Racquets and Leisure Club offering tennis, squash and lifestyle facilities. Lifestyle Members enjoy access to a gym, fitness studio and heated indoor and outdoor pools, open all year round.
As part of the sponsorship, Pure Destinations have installed a mural in the fitness studio, which offers over 50 classes a week to its members, from boot camps to Pilates and zumba classes.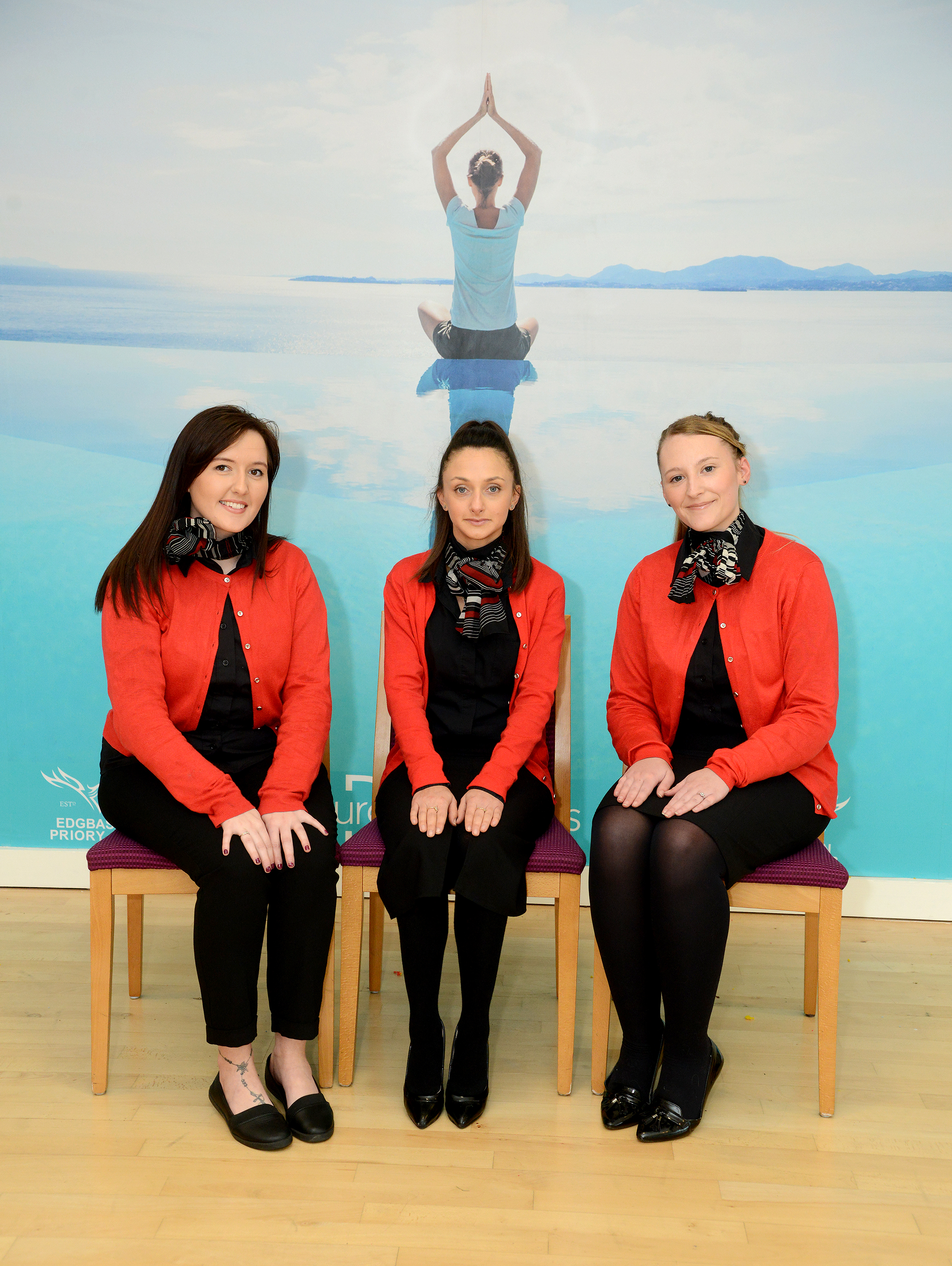 Charlene, Michelle & Rebecca from Pure Destinations Edgbaston
The graphic wall feature is a simple and beautiful image to motivate fitness and to inspire wanderlust. Travel and fitness have always been associated with one another and to affiliate Pure Destinations with Edgbaston Priory Club makes sense – when people book a holiday their first thought is to get fit and healthy so that they can look good on holiday, whether it's joining a class or getting a personal trainer to achieve those goals.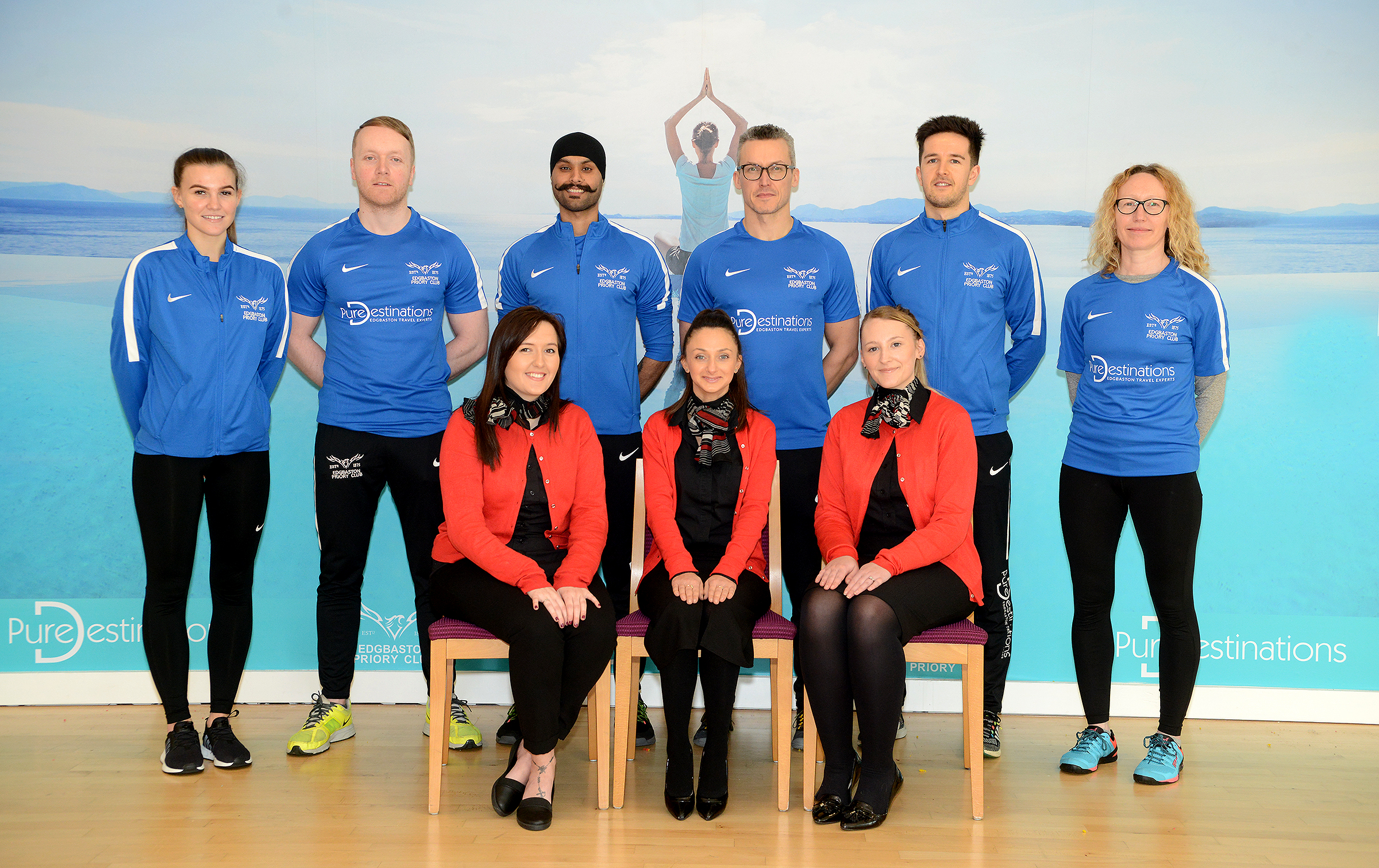 Looking forward to working with Pure Destinations, Richard Westwood, Fitness Manager at Edgbaston Priory Club said:
"Our expert fitness instructors are dedicated to working with our members to help them achieve their lifestyle goals. The partnership with Pure Destinations will enable us to offer inspiring experiences for our Members which will motivate them to achieve a fit, healthy and toned body."
Lakh Hayer, Director of Pure Destinations said:
"We are excited to announce the partnership of Pure Destinations with Edgbaston Priory Club. It's a fantastic to see two local businesses that share the same core fantastic quality service for each and every one of their clients. We already have several mutual clients so we are looking forward to this partnership."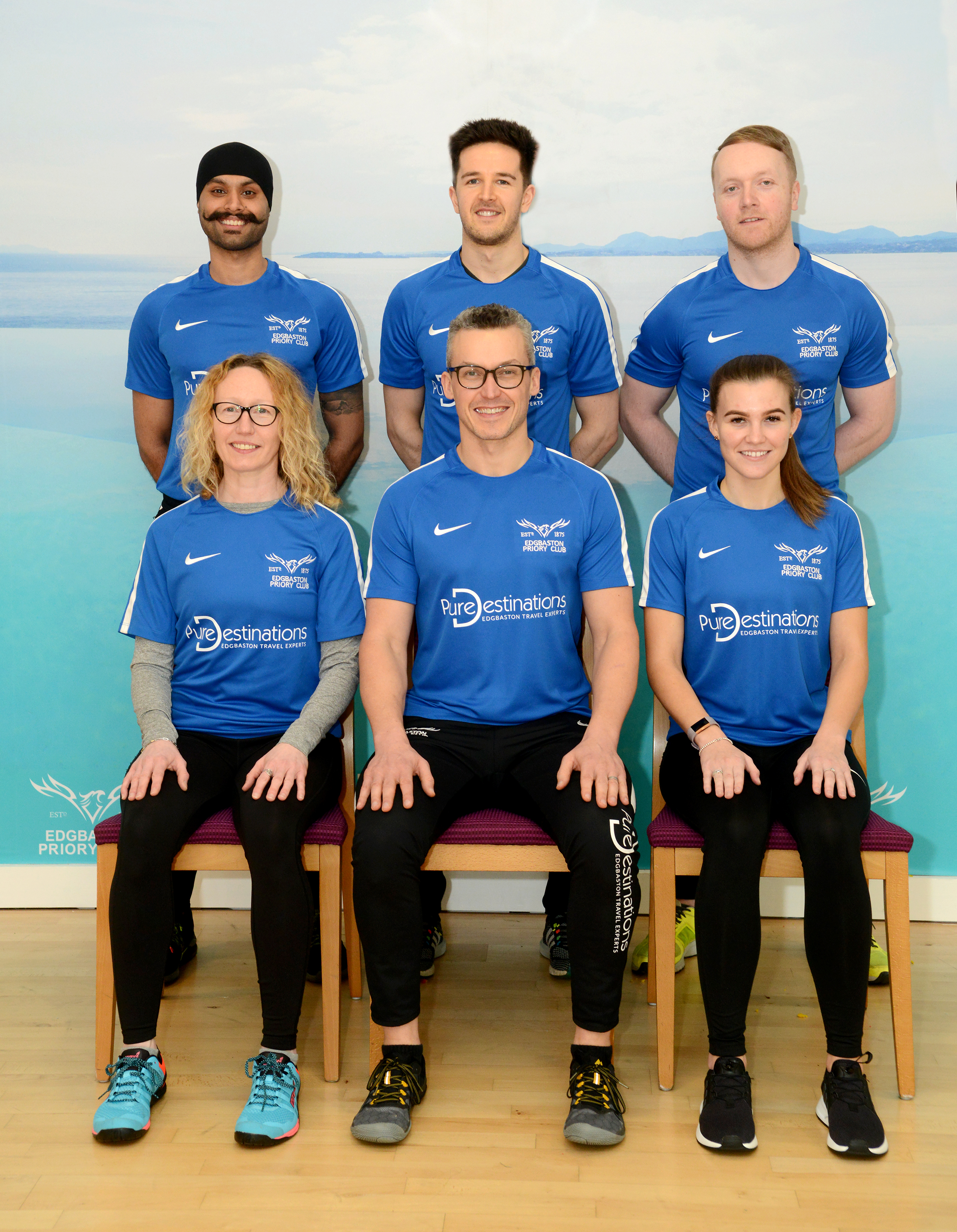 Personal trainers at Edgbaston Priory Club wearing branded Pure Destinations uniform
Locally situated to Edgbaston Priory Club, Pure Destinations is just a 10-minute walk or a 1-minute drive from the club and our sponsorship has come in perfect timing, as we know the beginning of the year is one of the most busiest times for booking holidays and signing up for a gym membership.
Find Pure Destinations Edgbaston

Find Edgbaston Priory Club: