The Best Places to Visit in 2020
Are you planning your 2020 holiday but need some inspiration on where to go? We've got our hot list of the best places to visit in 2020 for an unforgettable holiday. Read on to reveal the top 10 places to visit in 2020.
Bhutan
It is no surprise that Bhutan is at the top of the list since it is famous for its low impact tourism policy and plans to be the first fully-organic nation in 2020. Named the 'world's happiest country', the tiny Himalayan haven obliges travellers to pay a high daily fee in its fascinating monastery-crowned lands. Explore the wonders of marvelous and unlettered mountains and be accompanied by locals, whose beliefs align perfectly with the serene environment.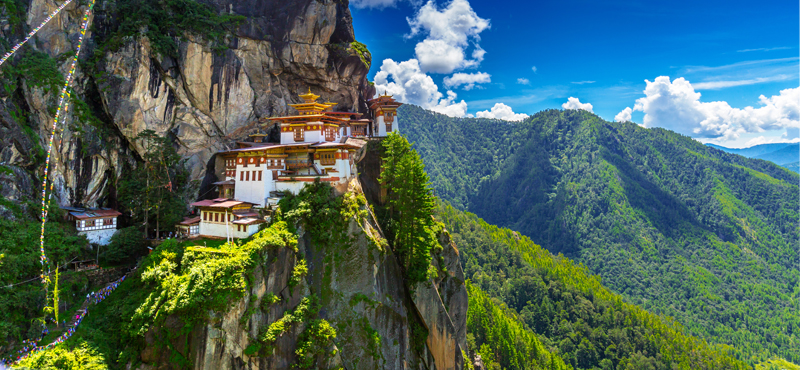 Taktshang Goemba, Tiger nest monastery
Japan
After hosting the Rugby World Cup, Japan puts itself on the map to be one of next year's hot list destinations to visit in 2020. Plan your trip in cherry blossom season for a magical experience (famously begins in April for around two weeks) as well as taking in the famous sights of Mount Fuji, Osaka Castle, the Island shrine of Itsukushima and the enchanting Arashiyama Bamboo Grove. Top things to do whilst in Japan include watching Sumo Wrestling, crossing the famous Shibuya crossing in Tokyo, seeing the snow monkeys and visiting a traditional Onsen (hot spring).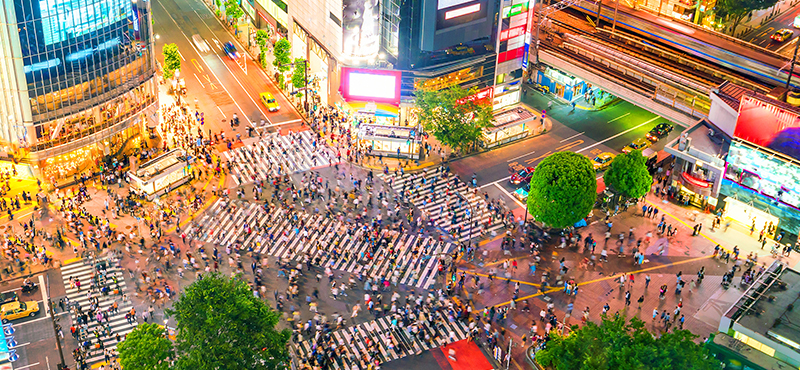 Shibuya crossing in Tokyo
North Macedonia
North Macedonia celebrates its rebranding from the agreement signed in 2018 with Greece and offers visitors new airport openings. Now travellers can indulge in flight routes to the historical Lake Ohrid and the High Scardus Trail, featuring the region's most astonishing peaks. With its newly revamped ambience, North Macedonia sits in the heart of the Balkans offering tourists ancient traditions, gorgeous nature and unique Balkan culture.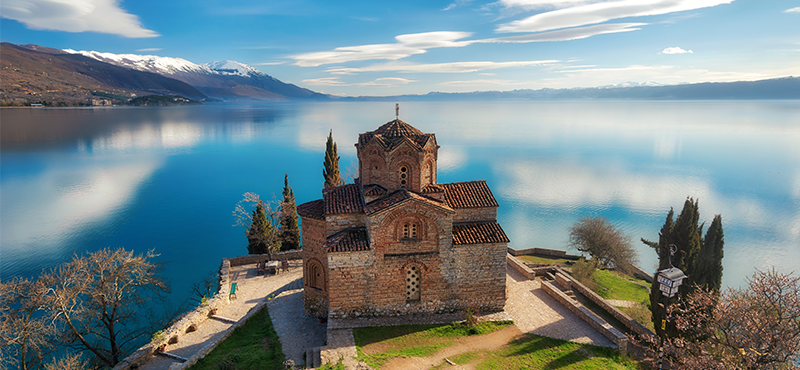 Lake Ohrid
Aruba
Worth noting is the fact that Aruba is among the countries striving to be as sustainable as possible. The island has offered itself as a testing centre for other countries' renewable energy solutions and aims to carry out a ban on all single-use plastics and sunscreens that help destroy reefs. Embrace the warm sun and people at this opulent Caribbean island and surround yourself with signature fofoti trees and take a stroll down endless soft white sands, framed by gleaming azure waters.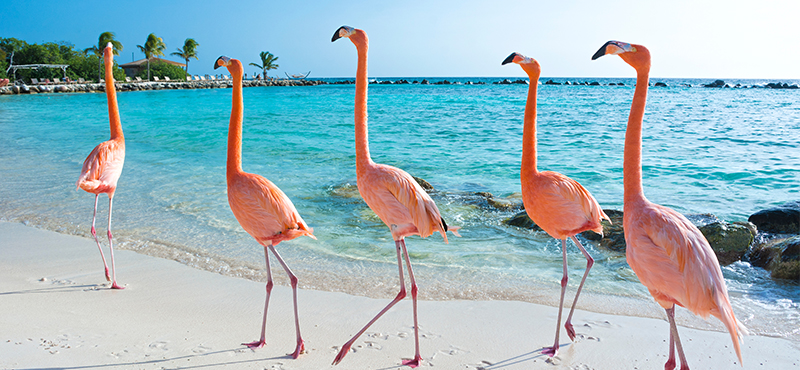 Flamingos on the beach
Eswatini
Overflowing with culture and extraordinary wildlife, one of South Africa's least visited spots, Kingdom of Eswatini, formerly named Swaziland, presents spectacular landscapes. Indulge in the country's laid-back and vibrant atmosphere by exploring the plethora of parks and reserves, featuring the Hlane Royal National Park and Mkhaya Game Reserve. You can also enjoy a wide range of activities, including trekking, zip lining, rhino spotting and white water rafting.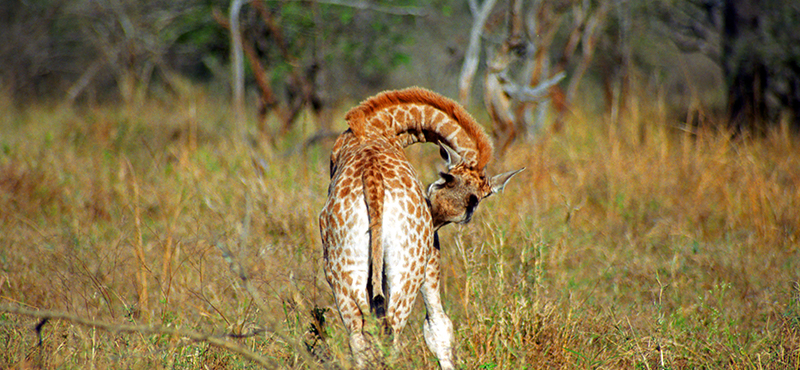 Mkhaya Game Reserve
Costa Rica
Costa Rica is yet another destination known for its sustainable tourism, offering visitors vast biodiversity, rich culture, extraordinary dining and splendid beaches. Revel in wild jungles and pristine beaches, since they are protected by maritime zones forbidding construction within 200 metres of the high tide mark, and engage with wildlife species, such as monkeys, sloths and parrots. Aiming to be one of the first carbon-neutral countries in 2020, you shouldn't miss out on visiting this gorgeous place where 'Pura Vida' (pure life) is a way of life.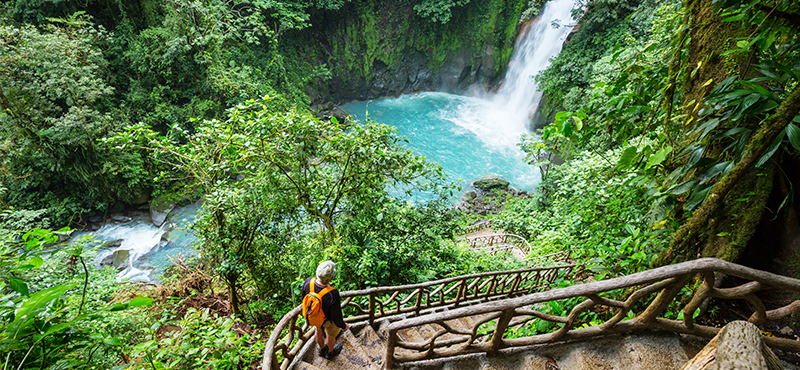 Hiking in the jungles
The Netherlands
The year of 2020 has very special meaning for The Netherlands because it will be celebrating 75 years of freedom since the end of the Second World War. Additionally, you should visit either in April and May as to be a part of the unique festivities of King's Day and Liberation Day. In 2020 The Netherlands will be the host of the Eurovision Song Contest, which is definitely an event not to miss. Some of the activities and attractions you should indulge in are urban and rural cycling, the Unesco World Heritage Site the Wadden Sea, art museums with famous Dutch artists' pieces, such as Vincent van Gogh, tulips and floriculture and so many more.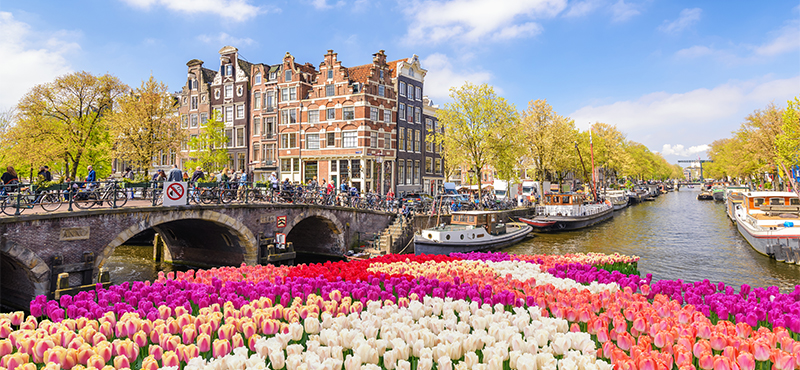 Amsterdam in the spring
Liberia
Liberia is the perfect retreat for people looking to spend their days relaxing in a lavish green environment and enjoying the vibrancy of local culture. The country is home to one of West Africa's finest national parks and is renowned to be a spot full of hope and energy. Tourists have high chances of engaging with extraordinary wildlife in the dense forestry, featuring chimpanzees, elephants and Liberia's signature pigmy hippos. The country has come to an agreement with Norway to stop all deforestation in 2020 as to keep the natural gems safe for as long as possible.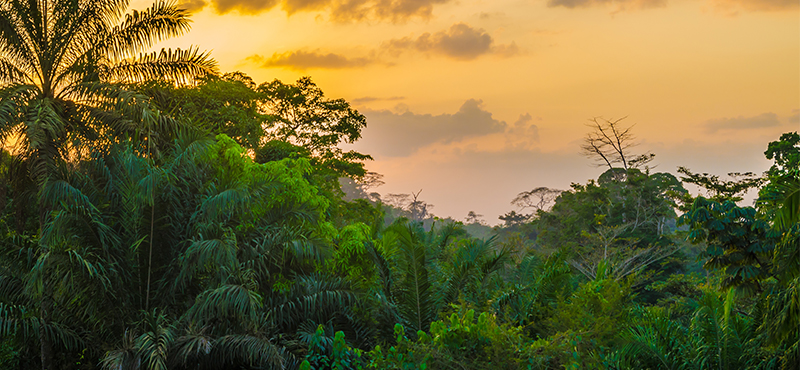 West African rainforest
Morocco
Thanks to the renovated infrastructure, visitors can easily get around and even travel from Casablanca to Tangier in just two hours by a high-speed train. As one of the most tolerant of the Arab nations, Morocco presents outstanding sceneries, rich culture and history and friendly locals. Morocco represents the influence of Africa, Europe, Middle East and native Maghrebi and provides multiple cultural and historical engagements for its tourists.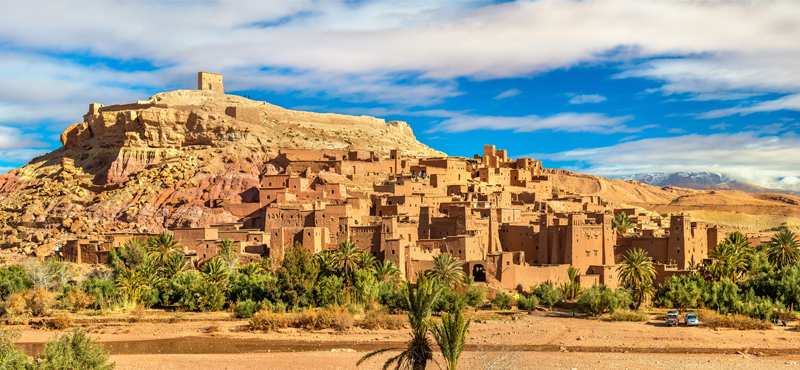 Ait Ben Haddou
Uruguay
If you still haven't, you should travel to the South American treasure of Uruguay in 2020. Nestled in between two Latin American tourist destinations, the country offers the perfect spot for a more unwinding holiday. For beach lovers Uruguay provides pristine Atlantic coasts, including La Barra, Manantiales and Jose Ignacio. In addition, you can also explore probably the most laid-back capital Montevideo with its casual attitude towards life and rich culture. Experience the country's two-month celebration, Carnival, starting mid-January, which reflects on candombe, dance and rhythms, established by African slaves. As for wine lovers Uruguay presents stunning coastline vineyards, featuring exclusive Uruguayan wine flavours.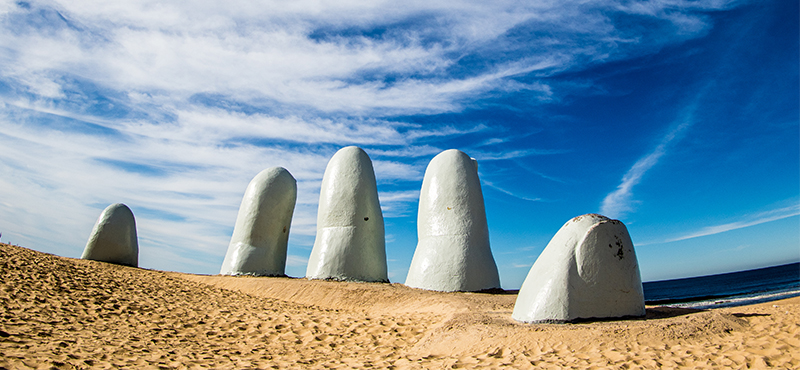 Punta del Este
Inspired by our best places to visit in 2020? Plan you next adventure with the Travel Experts at Pure Destinations. Call us on 0800 0856 846 or enquire online.