Top 10 Spa Holiday Locations
We are half way through February, and Valentines is just around the corner. So, it's the perfect time to plan a spa break with your loved one.
Your holiday should be a time where you can relax and rejuvenate and take time out of everyday life to reconnect to what's important – yourself. We have searched the globe for the most luxurious and dream spa holiday destinations for your 2018 spa holiday.
So, take some time out while you eat your lunch or enjoy a nice cup of tea in the evening and read our top 10 spa holiday locations to evoke your senses and help you plan your dream spa holiday.
Those looking to experience the ultimate in luxury will find paradise and complete relaxation at Huvafen Fushi Maldives. This five-star hotel in the Maldives is the ultimate in spa holiday destinations with its LIME Spa, complete with overwater and the world's first underwater treatment rooms. From taster spa treatments to a full spa day, Huvafen Fushi is the perfect location for your spa holiday whether you are looking for a manicure and pedicure or a full day with the spa therapists. You will leave Huvafen fushi feeling refreshed and rejuvenated after your Maldives spa holiday. We love the 'LIME Light Ritual', their signature underwater experience lasting a glorious 180 minutes.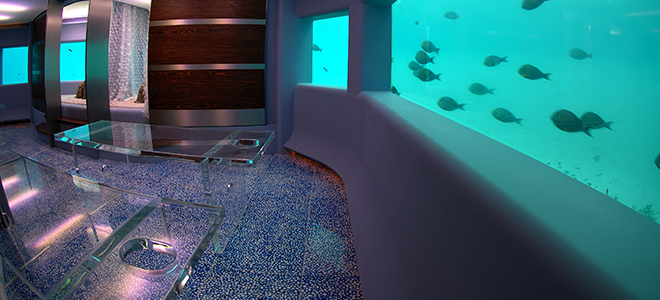 Nestled between Phuket and Krabi, Six Senses Yao Noi sets a high benchmark for luxury and attention to detail, leaving an incredible imprint on your memory; you'll be returning for years to come. Your luxury spa holiday at Six Senses Yao Noi will leave you feeling refreshed after re-connecting with your inner self. Each of the intimate villas at Six Senses Yao Noi has its own private pool where you can simply relax and watch your worries and stress float away. The Six Senses Spa Village is situated on the lush tropical hillside using only naturally and ethically produced spa products, you will be taken on a journey with traditional Thai treatments and products. We love the Dream Catcher massage, complete with light pressure massage and foot acupressure.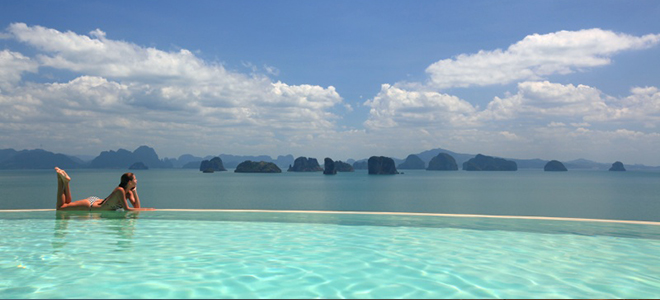 Just a short flight away, paradise awaits at Kempinski Hotel Barbaros Bay where you can relax and soak up the peacefulness and views over the Barbaros Bay in Turkey. Your spa holiday at this boutique hotel will be simply stress-free as you explore the 5,500 square metres of relaxation at the Sanitas Spa. Soak up the beautiful views of the Aegean Sea while making the most of the Fitness Centre or enjoying a relaxing massage in one of the intimate treatment rooms. We love the Private Spa Suite, a 'spa within a spa', providing exclusive privacy with extensive facilities – perfect for your spa holiday. We love the Sanitas Eternal Duet For Celebrations, perfect for couples looking to rejuvenate their senses complete with Turkish hammam.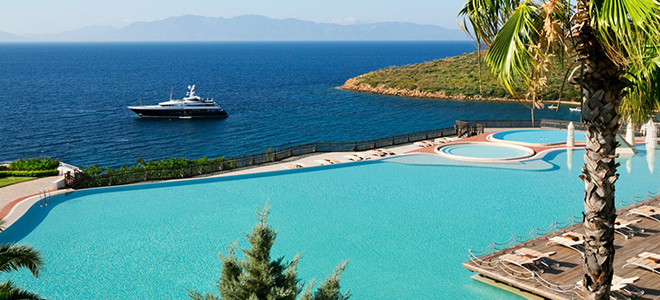 Situated on its own private beach this 5-star hillside resort whisks you from one awe-inspiring experience to another, complete with its own luxurious spa villas. The U Spa at Constance Ephelia is the perfect place to spend your Seychelles spa holiday with its own village set in the midst of lush tropical gardens. Treatments are customised to the individual, so whether you are looking to detox, relax or re-hydrate, the experienced therapists at Constance Ephelia will create a bespoke package to ensure you leave feeling completely refreshed. We love the Spa villas, complete with its own sauna, spa bath and outdoor pool with jets – the perfect accommodation for your spa holiday.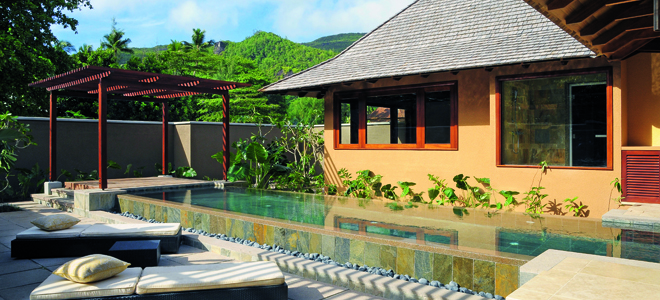 5. Fusion Maia Da Nang, Vietnam
The Queen of all spa hotels, Fusion Maia offers the perfect solution for what spa lovers like us have been searching for – all inclusive spa treatments and breakfast anytime. The tranquil resort of Fusion Maia couples charming architecture with relaxing comfort to provide a luxurious sanctuary and Asia's only Spa-inclusive resort. Be prepared to be pampered at this unique all pool villa resort where peace and restoration is a staple, simply a wellbeing experience like no other. The perfect location for your spa holiday where you can sleep-in and enjoy breakfast at 2pm or enjoy a day relaxing on the beach followed by a massage, all included in your spa holiday package.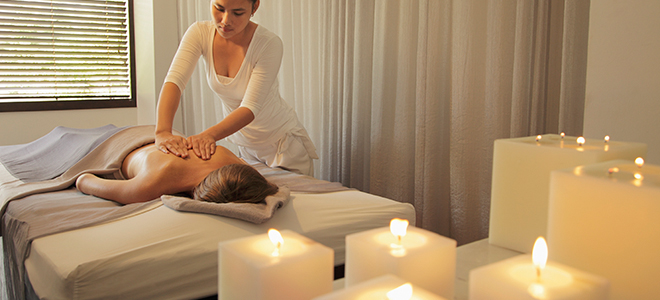 6. The Purist Villas and Spa, Bali
Set in the heart of the Balinese town of Ubud, the area simply radiates peacefulness and promotes finding your inner self through a range or relaxing stress-free treatments. Anyone who visits Ubud for their spa holiday will not regret it, this breath taking location set in a tropical jungle overlooking rice paddy fields, you will become one with nature. Leave the noise of cars, buses and trains behind as you set off to a far flung exotic destination for your spa holiday. The Purist Villas and Spa are all about helping you find balance and harmony in everyday life through a range of treatments dating more than three thousand years old. Have read of the spa menu at The Purist Villas and Spa and you're one step closer to finding your inner peace.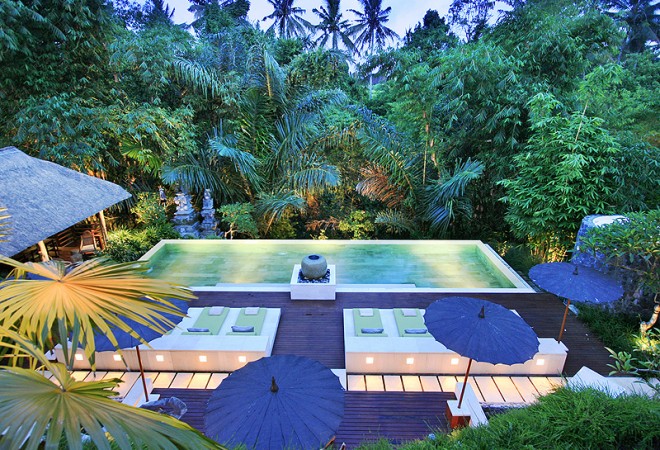 7. Heritage Awali Golf & Spa Resort, Mauritius
Mauritius is a dream holiday destination well-known for its laid-back lifestyle and beautiful beaches, giving it a guaranteed spot in our top 10 spa holiday destinations. With one of the largest spa villages in the entire Indian Ocean, Heritage Awali Golf & Spa Resort boasts 3,000m squared of complete relaxation with clay huts, 20 treatment rooms and two beach kiosks. With everything from Hamman's, a sauna, hydro jet massage pool and a hair and beauty parlour, there is something for every spa lover at the Seven Colours Spa Village at Heritage Awali Golf & Spa Resort. Discover for yourself why this five-star resort was rewarded the World Luxury Spa of the year 2014.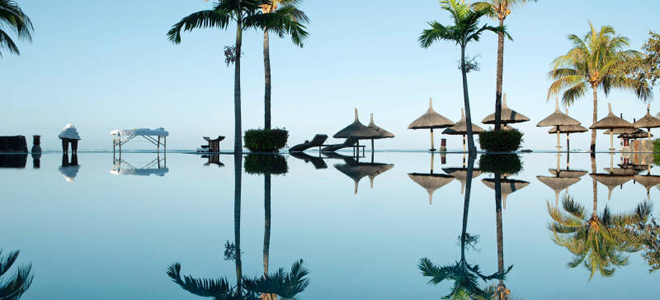 8. The BodyHoliday Le Sport, St. Lucia
From the moment you pass the threshold at the wonderful BodyHoliday, Le Sport, you can almost feel a weight lifted off your shoulders and yourself drift away into total calm. If a holiday of pure relaxation is what you're looking for then The BodyHoliday Le Sport is the perfect holiday resort for you. This all inclusive wellness paradise is made all the more special when you consider its surroundings. Palm fringed beaches are cocooned with turquoise waters to enchant the senses. Create your personal programme and include treatment courses throughout your spa holiday. Fitness fanatics will love The BodyHoliday Le Sport with a world-class fitness studio and a range of daily classes whatever your fitness level. We love the inclusive treatments with a possible of 7 pre-paid 50-minute body treatments designed to relax, rejuvenate and awaken your senses are available every day of your stay.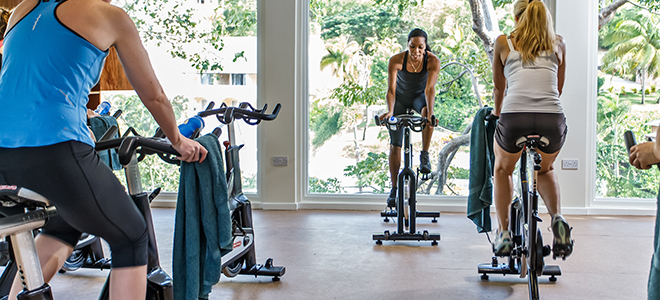 9.  One&Only Hayman Island, Australia
Located in the heart of Australia's Great Barrier Reef, One&Only Hayman Island is simply paradise on earth and the ideal location for those of you looking to relax and rejuvenate in a destination that really has to be seen to be believed during your spa holiday. This five-star gem location in the world famous Whitsunday Islands is as luxury as it gets with a range of world-class spa treatments available. One&Only Hayman Island was designed as a sanctuary where you can rest, rebalance and renew yourself. Complete with spa, fitness studio, beauty parlour and pedicure & manicure studio. We love the Ocean Dreaming treatment where you will float on the turquoise sea, while warm waves of soothing massage take you to an entirely new sensory plane.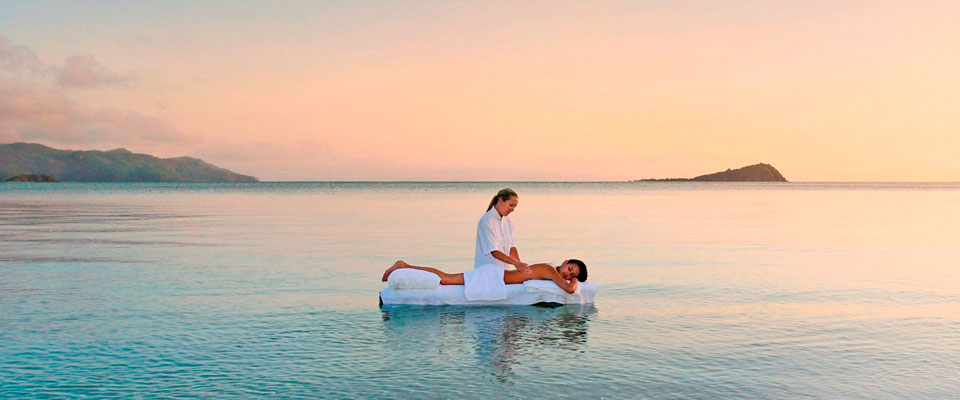 10. Banyan Tree Al Wadi, United Arab Emirates
A Spa Resort unlike any other, Banyan Tree Al Wadi is the United Arab Emirates' first desert resort to offer an all-pool villa concept with Asian-inspired hydrotherapy spa facilities and 18-hole championship golf course. Winner of several spa awards in the past few years, including Best Luxury Destination Spa (UAE) at the World Luxury Spa Awards in March 2014, the Banyan Tree Spa Al Wadi is a luxury desert spa transporting you to paradise on Earth during your spa holiday overlooking the Arabian Gulf. The range of spa packages at Banyan Tree Al Wadi is enough to keep any spa enthusiast entertained with our favourite The Rainforest, a hydrothermal experience combining the best of European Spa and the essence of Asian wellness philosophy to create a haven of serenity, warmth and comfort.
Well, these spa holiday destinations have definitely left us feeling a little bit more relaxed this January, has it left you dreaming of serene destinations?
Call 0121 446 4932 to speak to one of our Travel Advisors about your 2015 spa holiday today or visit our Kuoni Partner Store at 16 Templefield Square, Edgbaston B15 2LJ.
We look forward to planning your rejuvenating spa holiday soon.