Tour Overview
Sumo wrestling originated in Japan and is one of the country's most beloved traditions. Culturally expressive and deeply competitive, sumo is fascinating to watch and there's nowhere better to do so than in Tokyo.
This tour offers the chance to witness a thrilling sumo tournament in the historic Ryogoku part of the city. First, you'll take a speedy train over to the Sumo Museum where you'll learn about this centuries-old sport. Wander through fascinating exhibitions that showcase sumo-related art and a selection of sumo paraphernalia such as the intricately embroidered aprons traditionally worn by rikishi (wrestlers).
Next, you'll move on to Ryogoku Kokugikan where reserved seats on the second floor give you and your group a brilliant view of the live sumo matches. An included English brochure lists the day's events and your professional guide will talk you through the rituals of the sport. Watch the junior division matches first before later marvelling at bouts between higher-ranking rikishi.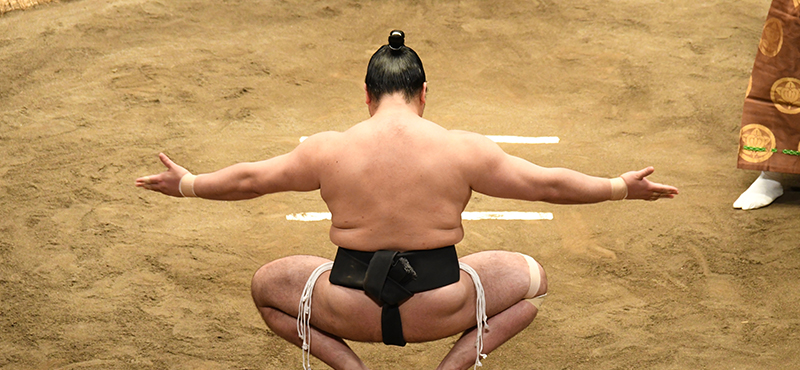 Further Information
If you opt for the Dinner package, you'll enjoy post-tournament gastronomy at a nearby Japanese restaurant. Sample chanko hot pot – a Japanese stew, traditionally packed with chicken and favoured by rikishi for its high protein content and nourishing properties. Call us to plan your Japan holiday on 0800 0856 846.
Back to Japan