Tour Overview
Add a touch of magic to your Tokyo trip with admission to Japan's very own Disneyland theme park. Whether travelling with children or simply looking to get back in touch with your inner child, day tickets to Disneyland are the perfect way of immersing yourself in a haze of unadulterated enchantment.
Skip the entry queues with a ticket that grants you access to all of the park's most thrilling Disney attractions. Your adrenaline will be pumping on rides such as Big Thunder Mountain and you'll be transported to the high seas on Pirates of the Caribbean. The Penny Arcade allows you to indulge with games from yesteryear, while the Haunted Mansion will test your nerve with its eerie Gothic interiors.
Have your camera ready for the eye-popping parades that snake through the park at various times of the day. You might grab a souvenir or two in the various merchandise-filled shops and you could even fulfil those childhood dreams by encountering beloved characters such as Donald Duck and Mickey Mouse.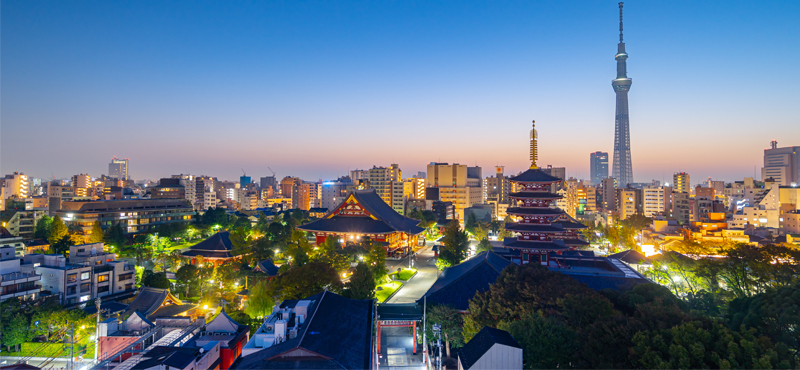 Further Information
The park is easily reached from central Tokyo by public transport. Take a train from Tokyo Station to Maihama Station in just 15 minutes, or hop on a bus to see more of Tokyo en route. To plan your Japan holiday call us on 0800 0856 846.
Back to Japan