Tips for keeping fit on holiday
Holidays are all about relaxation and rejuvenation. It's a time to treat yourself and throw your Monday to Friday routine out the window. Nevertheless, that's not to say you shouldn't devote some of your time to staying fit.
Exercise is a form of rejuvenation and maintaining your fitness on holiday means you will return recharged and ready for the next swing of work and life.
Emma Willis knows how important exercise is for a healthy body and mind. She's even designed a sportswear range to inspire people to get moving and ensure they look good while doing it. As a busy mum of three, the presenter knows how hard it is to fit those workouts in.
So, here are some Emma Willis inspired tips for maintaining your routine while you're on holiday.
Be realistic
Whether at home or abroad, Emma preaches the importance of adhering to a realistic routine.
"I start with being realistic and that is by looking at fitness week by week and judging how much time I have available to train. So sometimes I train once a week, sometimes twice, sometimes three times so it's on a week by week basis. I prefer to look at it like that so I don't get stressed out by not doing as much every week as I'd like to. The main thing is to not put added stress on myself." – Emma Willis
You don't need to devote an hour per day to fitness. Just aim to stay active. Whether it's a 30-minute run or walk, or a quick HIIT routine in the afternoon, every bit counts and your body and mind will thank you for it.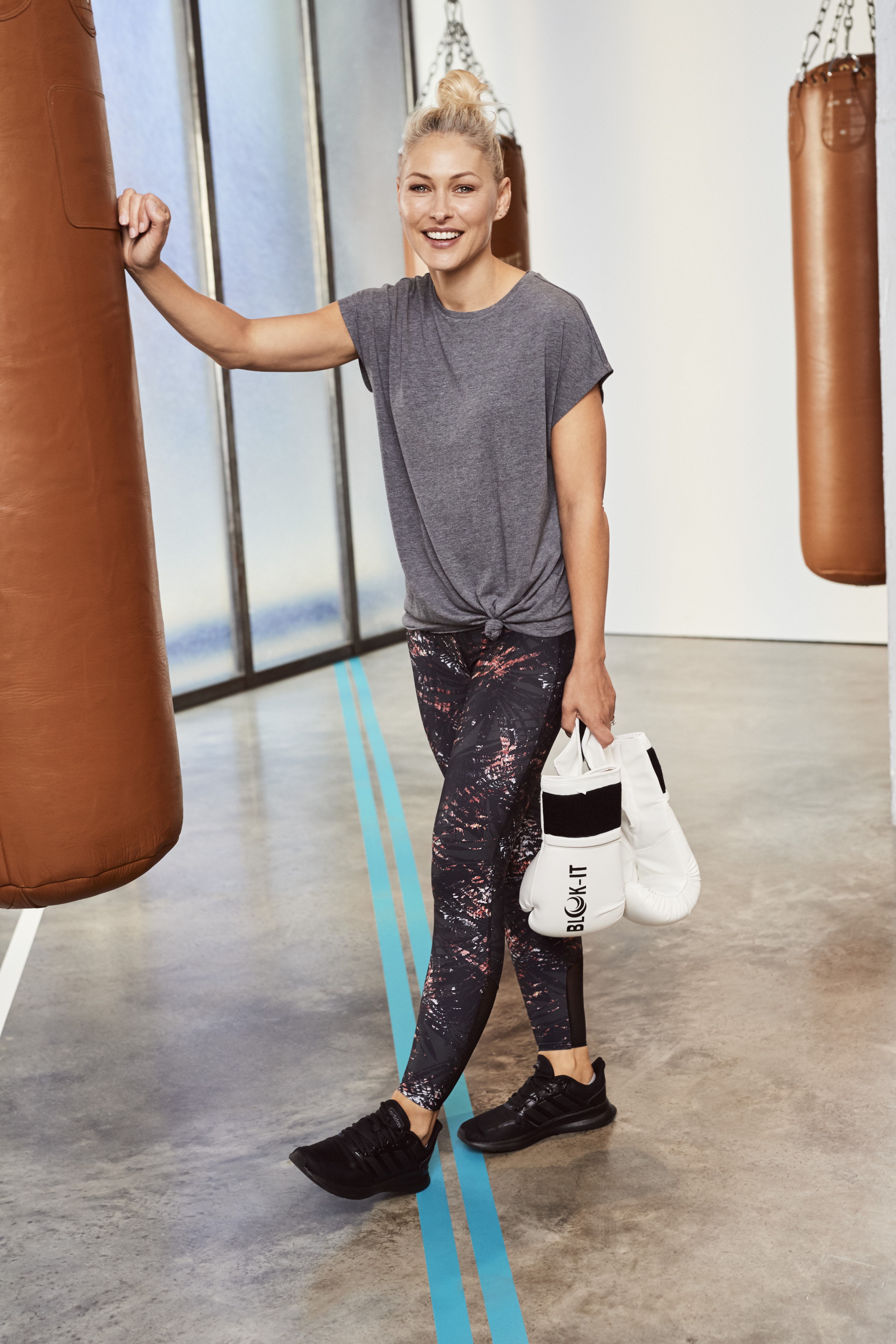 Time your workouts
Everyone has a preferred time for a workout. If you're on holiday, it's probably best to get your workout in first thing – before the temptations of long, lazy lunches and poolside cocktails set in.
Emma always chooses to work out in the morning, "If I leave it till the evening then I find I don't end up doing it," she explains.
Bring some portable workout gear
Packing some small weights, a resistance band or a skipping rope won't add much to your luggage but it will significantly increase the likelihood of devoting at least some of your holiday to looking after your body.
Working out with one resistance band, the average person will burn between 200 and 300 calories from a 15-minute skipping rope workout.
Swim a few lengths
If your holiday destination is close to the water or comes with a pool, use your getaway as an opportunity to brush up on your swimming strokes.
Swimming is a low-impact, cardiovascular exercise that also tones your body. The water provides resistance so you're training your muscles and your heart at the same time.
On top of all of that, it's an idyllic way to start your morning. Swim for 30 minutes or set a distance goal and you'll have smashed your workout goals before breakfast.
Make sure you pack appropriate swimwear if you want to swim some lengths. Bikinis are great for lounging by the pool or the beach, but a supportive one piece (like these) will be far more comfortable for swimming lengths.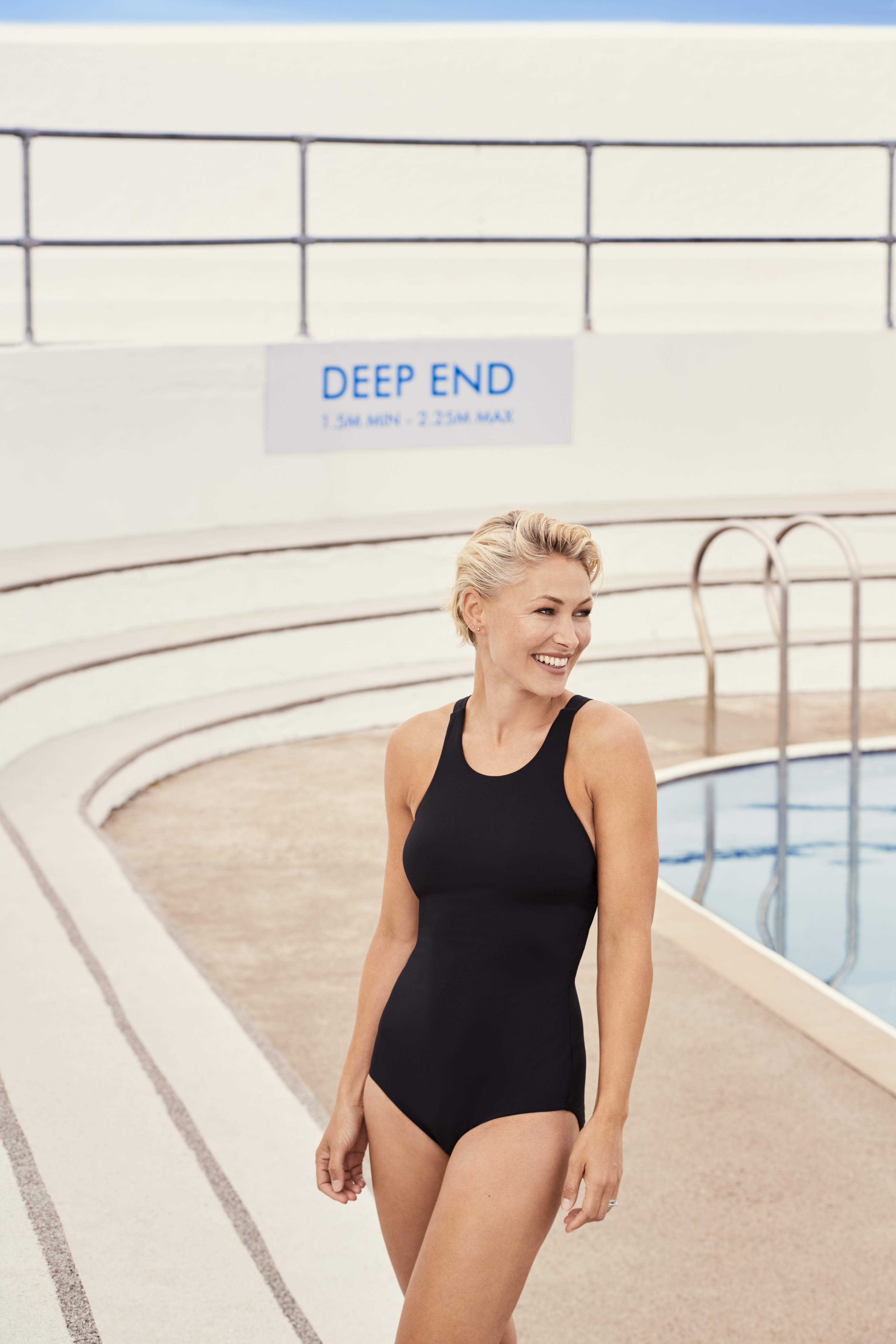 Look for chances to get active throughout the day
Exercise doesn't have to be a timed, planned event. Going for a stroll along the promenade is exercise – as is attending a salsa class or walking home from dinner instead of getting a taxi.
Making your holidays more "active" is a great way to burn calories and feel refreshed throughout the day. It also reduces the pressure of squeezing in formal exercise every day. If you've gone for a big walk or played a friendly game of tennis, you can leave the weights alone for the day.
We hope Emma Willis' tips tip for keeping fit on holiday inspire your next trip! If you're looking for holiday inspiration for the New Year, check out our list of the best places to visit in 2020.