6 reasons to stay at Hard Rock Hotel Tenerife
Live like a rock star at Hard Rock Hotel Tenerife, from out-of-this-world spa experiences and glamorous accommodations to incredible dining experiences; we've rounded up our top reasons why you should have your next family holiday at Hard Rock Hotel Tenerife.
1. Play your music like a rock star
Hard Rock Hotel doesn't hold back when it comes to the sound track of your holiday, bring along your favourite tracks to Tenerife where you become the DJ in your room, you can even learn to play the guitar with free access to Fender electric guitars and bass guitars complete with headphones and a floor amplifier!
2. Sleep like royalty
Live the dream of waking up in a luxury glam pad-style room at Hard Rock Hotel Tenerife, with glossy black and red furnishings, vibrant colour lighting, whirlpool bathtubs, 43-inch plus satellite TVs, 300-thread cotton sheets and sensory rain showers are just among some of the opulent features in the guest rooms, for a pamper-perfect stay.
3. Everyday is a pool party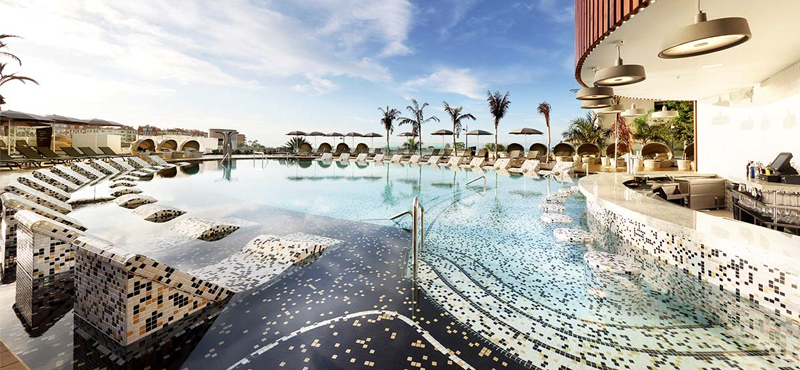 Soak up the Tenerife sunshine at any one of three pools, including a pool bar, children's pool and rooftop pool, complete with DJ for a lively party ambience!
4. Rock that body at the Rock Spa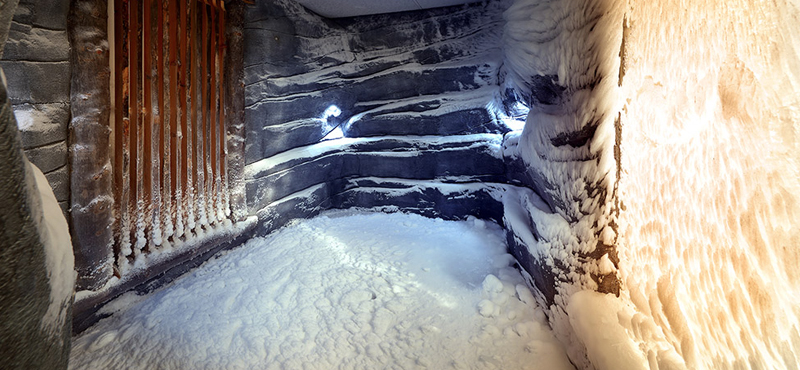 Begin your holiday in style at the Rock Spa; complete with hot and cold areas to awaken the inner rock and roller! In complete Hard Rock Hotel style, enjoy a relaxing massage with personalized music or enjoy the relaxing amenities in the Rock Spa such as an indoor hydrotherapy pool, sauna, steam room, cold tub, multi-sensory showers, outdoor heated pool with hydro massage beds and a Snow Cabin, which is the first in Tenerife.
5. A world of dining choices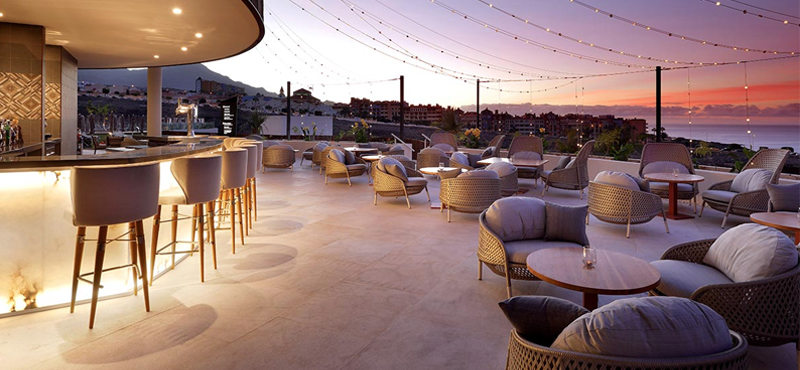 With up to 10 bars and restaurants to satisfy your taste buds, Hard Rock Hotel Tenerife has everything you need for a relaxing holiday. From Japanese Teppenyaki, cocktails with a view, seafood at sunset and a sports-style bar, your dining needs are certainly met in classic Hard Rock Hotel style!
6. Rockin' Kids Club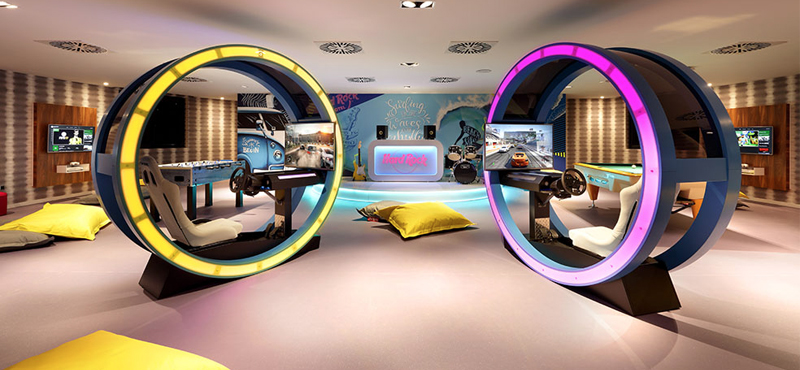 All children are welcome at Hard Rock Hotel Tenerife, with 3 specialists clubs designed to keep your little ones thoroughly entertained! Lullaby is for children aged 6 months to 3 years, Hard Rock Roxity Kids Club is for ages 4 to 9 with a variety of activities, games, workshops and competitions, Teen Spirit is for 10 to 16 years, with various of amenities such as Xbox, Kinect, tablets, billiard table, giant chess and much more!
Check out these other amazing Hard Rock Hotels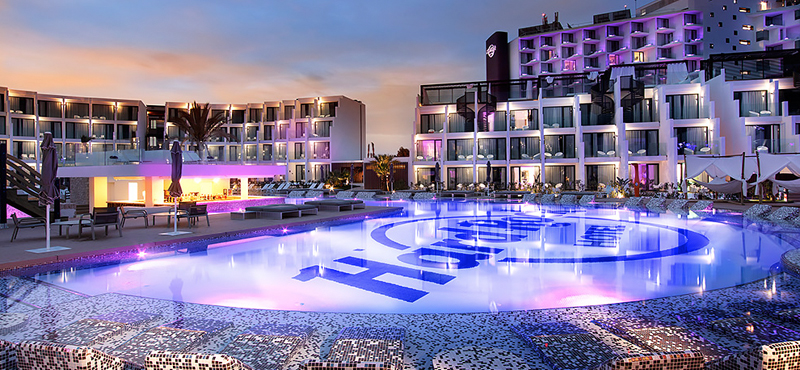 A seamless blend of relaxation and rock 'n' roll fun, Hard Rock Hotel Ibiza is perfect for families or couples as not only does it boast sleek, stylish room and suites, it is also home to a range of 5 star facilities including swimming pools, a kids club and spa service.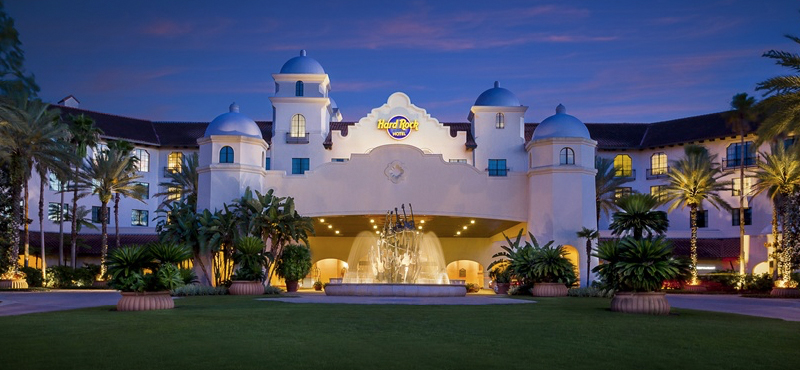 There are so many reasons to love Universal Orlando's Hard Rock Hotel. These include its exquisitely furnished accommodation options, personalised service, outstanding dining, rock 'n' roll memorabilia and impressive selection of leisure and recreation options. If that wasn't enough there is also a dazzling sand beach pool to enjoy, which gives you an amazing underwater audio experience not to be missed.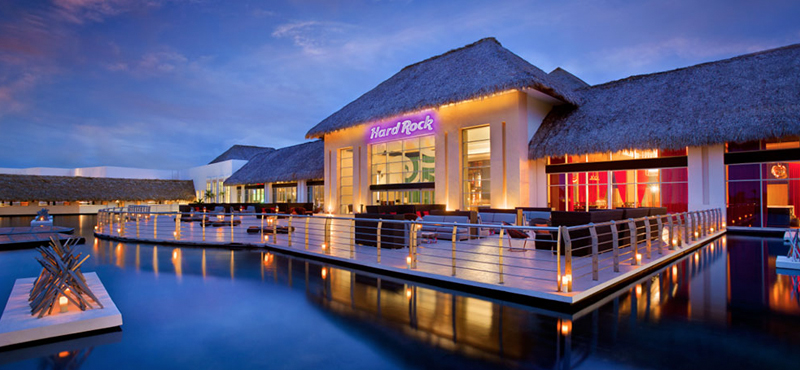 Experience the rock-star treatment at the vibrant and stylish Hard Rock Hotel Punta Cana in the beautiful Dominican Republic.   Set on the stunning beachfront in Bavaro, the world-famous hotel offers breathtaking views of the Caribbean Sea and secluded lagoon.   The Hard Rock Hotel Punta Cana is a five-star resort offering all-inclusive luxury and modern accommodation options for all group sizes.   Be spoilt with their range of world-class facilities including an 18-hole golf course, Rock Spa and party everyday with open-air venues offering live music and parties.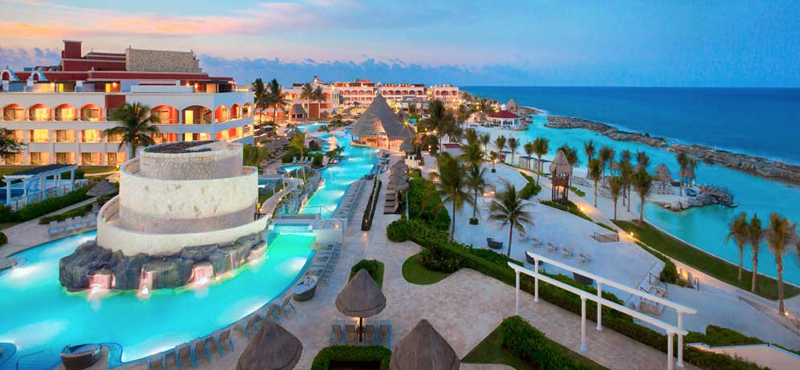 Even the most demanding rock star would fail to find fault with Hard Rock Hotel Riviera Maya. This sleek, stylish 5 star resort has it all – from a private stretch of sugar-white beach to world-class wining and dining opportunities and even its very own Yoga Temple.   There are clubs for kids and teens, an adults-only section of the resort for couples on a sensual seaside break, and a colourful variety of on-site events guaranteed to keep you entertained. To enjoy a generous taste of the Hard Rock lifestyle book a suite today and enjoy the Cancun vacation you have always wanted.