Rebecca discovers Thailand's city and beaches
Our travel expert, Rebecca, from our Edgbaston store headed out to Thailand to discover a city and beach multi-centre whilst discovering some of the best hotels and resorts to stay in at each destination. We caught up with Rebecca for a 10-minute chat about her time in Bangkok, Khao Lak and Koh Yao Noi.
How was your flight with Eva Air?
My flight from London Heathrow to Bangkok with Eva Air was comfortable with spacious legroom, even in economy, and lovely blankets on flight were supplied. There is some movie choices on board too for occupying your time in the air.
What did you think of Khao Lak as a destination?
Khao Lak is a great destination to visit for families and groups of friends stopping off in Phuket, as this makes an easy island-hopping itinerary. Khao Lak's main street is a buzzing place with night markets on Monday and Wednesdays, as well as a choice of bars.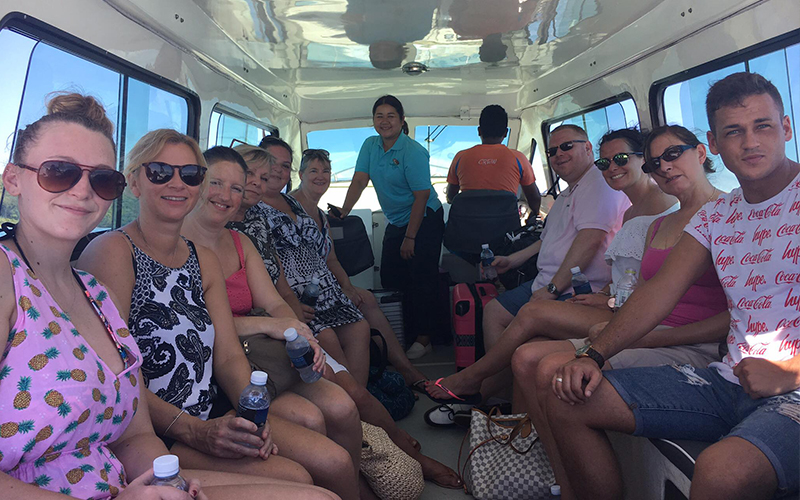 How was your stay at La Vela?
La Vela is an ultra modern hotel with futuristic elements, the hotel compromises of architectural triangles, the reason behind the design is due to the Italian owners – La Vela in Italian means 'Sail' and the triangles represent the shape of the sails. During my stay at La Vela, in the Deluxe Pool Side Room, it was well sized and wonderful views were enjoyed. Rooms at Le Vela start at a spacious 52 sqm. The facilities on offer at Le Vela include Muay Thai on the Beach, Thai Chi, free bicycle hire for the morning or afternoon, a choice of 5 pools, and live entertainment including a DJ party each Friday and Pool Party on Saturdays. La Vela boasts of having the only Beach Club in Khao Lak – Kokulo Beach Club offers a variety of tasty and quality food choices where you can enjoy views of the golden sandy shoreline. La Vela is a great choice for couples, honeymooners and friends to marvel in relaxation.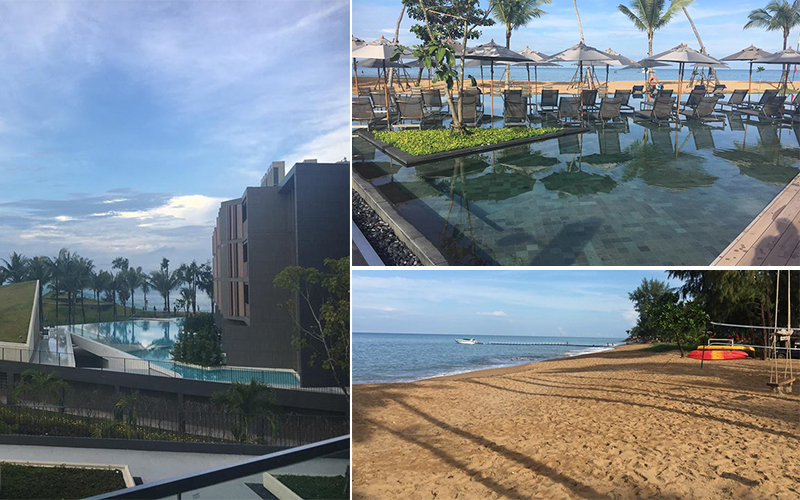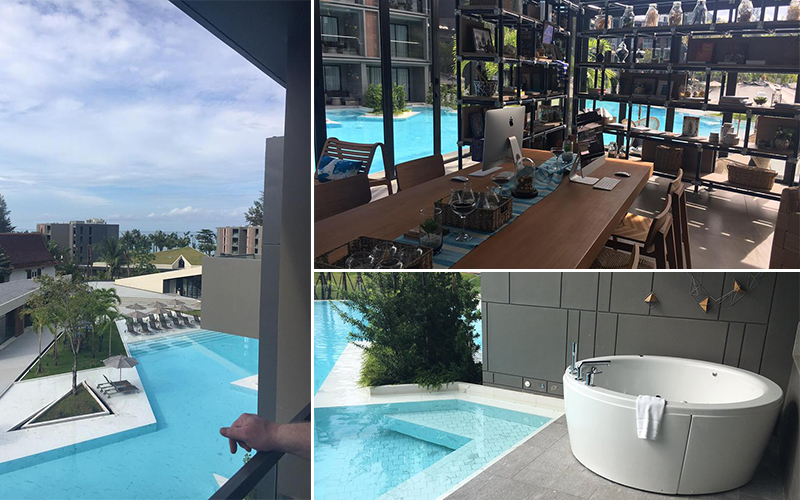 How was the site inspection at The Sarojin?
The Sarojin is located on a white sandy beach, and I would consider this to be one of the best beaches in Khao Lak, especially if you're looking for a picture-perfect beach. The Sarojin reminds me of Bali, from its tropical surroundings to dark wood furnishings and décor. Compromising of 3 room types with a total of 56 rooms, The Sarojin has an impressive staff count of 200 including 40 chefs across its 2 restaurants. The highest room level at The Sarojin is the Spa Suite, in which guests can enjoy a 1-hour spa treatment for each day booked at the hotel (the 1 hour treatment can only be used by 1 guest). Geared towards adults only, children under 10 aren't allowed to stay at The Sarojin, cooking classes can be booked locally at the hotel costing 5,000 Bhat for a 3-course class! For an even more romantic dining experience, you can book dinner at a waterfall nearby (2-8 guests) which costs 24,000 Bhat and includes food and setup. Complimentary watersports (non-motorised) is on offer as well as an excursion office on site for booking extra trips during your stay. The Sarojin, run by UK owners, help out with the local community by donating their food once a month to the local children's home for the disabled – this is a great cause that the hotel participates in. The Sarojin is a beautiful hotel in beautiful location, making it a fantastic choice for honeymooners and couples looking to celebrate a special holiday.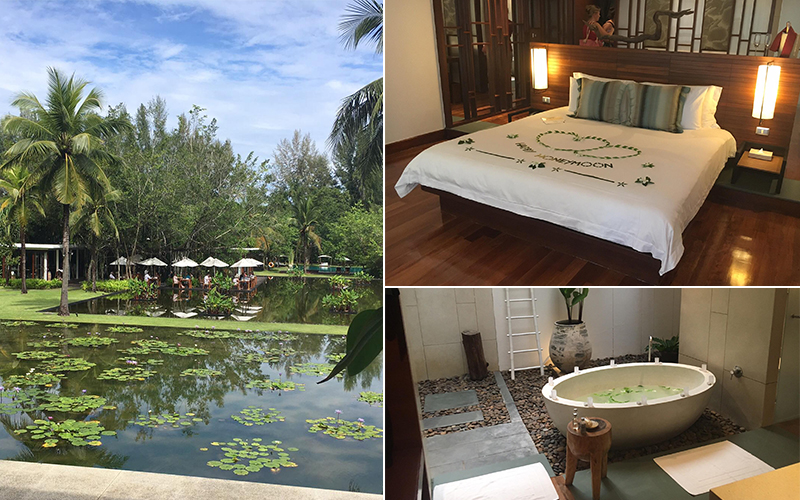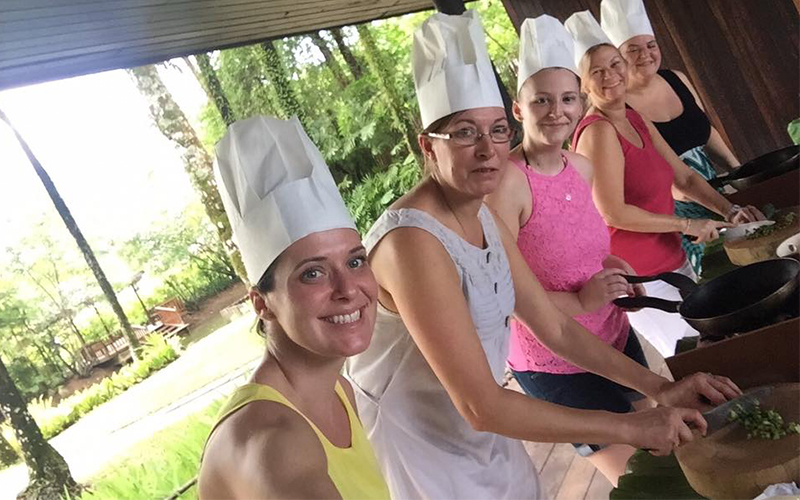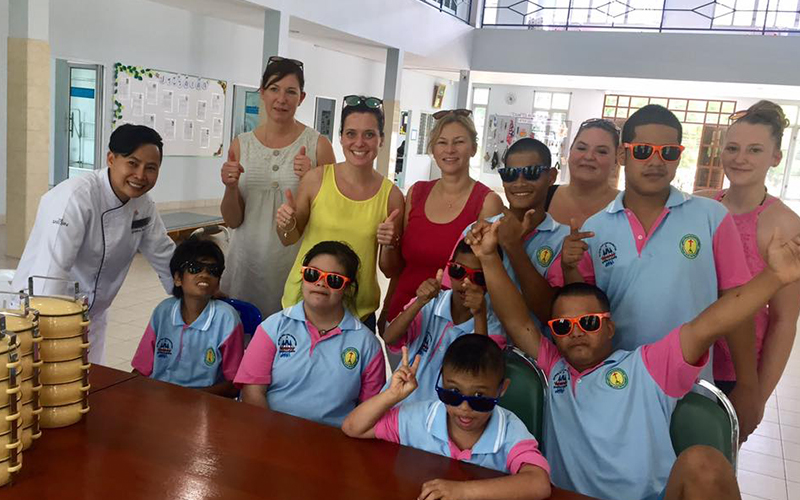 How was the site inspection at La Flora Resort & Spa?
La Flora is owned by the same company as La Vela, and is a fantastic budget-friendly option for families looking for a great hotel in which to explore Khao Lak, as bars and shopping can be found just 100 meters away. Set along the golden beach, amazing sunsets can be had and I was lucky enough to capture the stunning sundown. La Flora features 1 restaurant, a pool bar and beach bar. Offering a lively ambience, the hotel puts on live entertainment making this a great choice for groups also.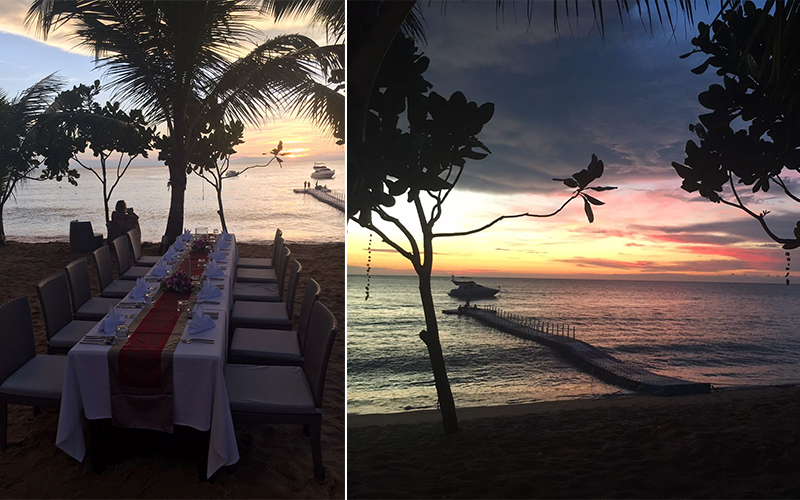 What was the speedboat journey from Khao Lak to Koh Yao Noi?
From Khao Lak to Koh Yao Noi, a private Six Senses boat from Haven Marina in Phuket was arranged for us. Six Senses is renowned for its eco-friendly living and this can be seen on our boat journey to Six Senses Yao Noi, we were hosted with cool beverages served in glass bottles and paper straws. The total journey times took around 40-minutes and the journey overall was pleasant.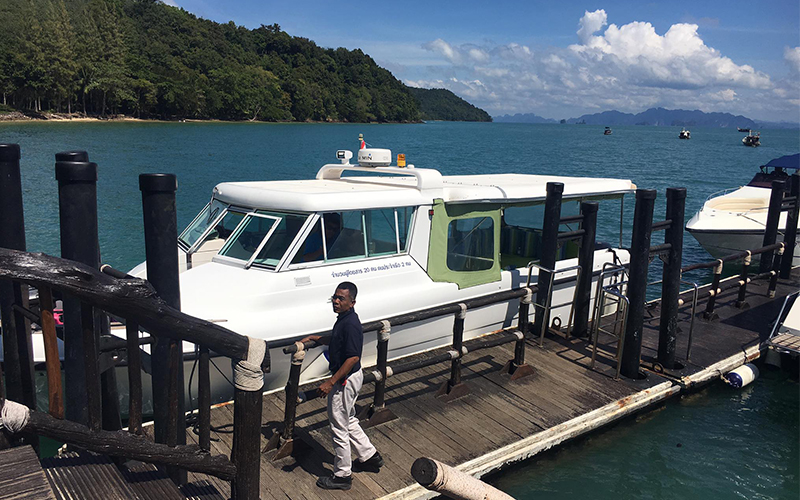 How was the site inspection at Six Senses Yao Noi?
Six Senses Yao Noi is simply breathtaking and you can expect the same picture-perfect sceneries that you see on their website in real life, and this is what makes this resort so breathtaking. There are 56 villas at Six Senses Yao Noi, all of which offer complimentary tea, coffee and water. Guests dining on half board or full board can dine around the 4 restaurants, and during breakfast, all guests can pick their own eggs to be cooked from the on-site farm, which homes chickens and goats! Focusing on wellness, Six Senses Yao Noi has a Dr on site in which guests can visit for a consultation, the 'Eat and sleep program' is designed to benefit your health, whether you want to lose or gain weight – the Dr can recommend you an eating plan, which is then given to the chefs and will become your eating plan for your time at the hotel. The package also includes monitoring your sleep. The 'Eat and Sleep program' can be booked at the hotel. For guests booking treatments in the spa can take advantage of free use of the steam and sauna, whilst the Ice Cream shop (offering a staggering 42 flavours) is complimentary. Six Senses Yao Noi have a Guest Experience Maker (GEM) in which the staff add personal touches to guests stay, an example of this would be one customer couldn't make it to Phuket during her time in Thailand and wanted to visit a particular bikini shop; Six Senses Yao Noi contact the shop and they set up a min-shop experience in the guest's room so that she could purchase their bikinis. Other experiences that guests can enjoy include movies on the beach, 'the Den' which has a range of Gin cocktails and Island hopping experiences. The beach is located down the hillside and due to the nature of the island; golf buggies are available to take you around the resort. I would recommend guests to stay here between 3 or 4 nights and is the perfect paradise escape for honeymooners.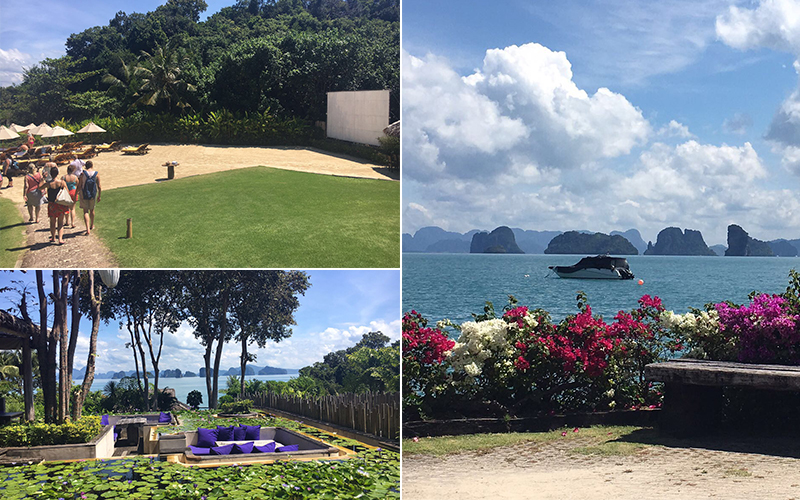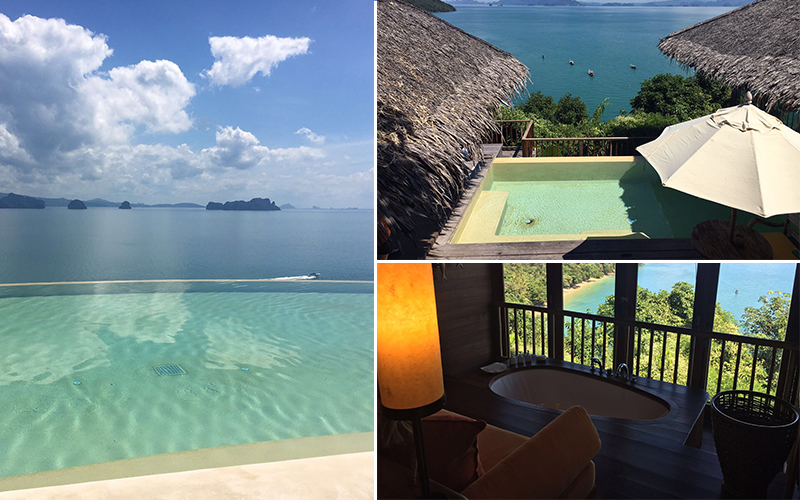 How was your stay at Cape Kudu?
Cape Kudu is a stunning boutique hotel, which only opened in April 2017. It was one of my favourite hotels, the shabby chic décor with white and teal interiors, which are inspired by the sea. Run by 2 Swiss men, Timo and Kevin, your time at Cape Kudu will feel really intimate and personal as Timo and Kevin both take their time to get to know their guests by enjoying conversations, getting to really know you. The buffet breakfast is delicious and what's more, you get unlimited breakfast champagne! Situated in great location, this boutique hotel It is just a 10-minute walk from the only bar on the island, Charlie's Bar. I would highly recommend this hotel to couples, with private dinners on the beach as well as unforgettable experiences such as the Porche and Vespa vehicles in which you can enjoy a complimentary ride around the island or back to the marina on your last day. The Owner's yacht, owned by the hotel is also a great way to make unforgettable memories, you can rent it for the day for just £600 with up to 12 guests and it's hosted by Kevin or Timo. The Pier is situated just 20-25 minutes away to enjoy wonderful excursions such as island hopping to James Bond Island. Cape Kudu is ideally located for those looking to get around the island.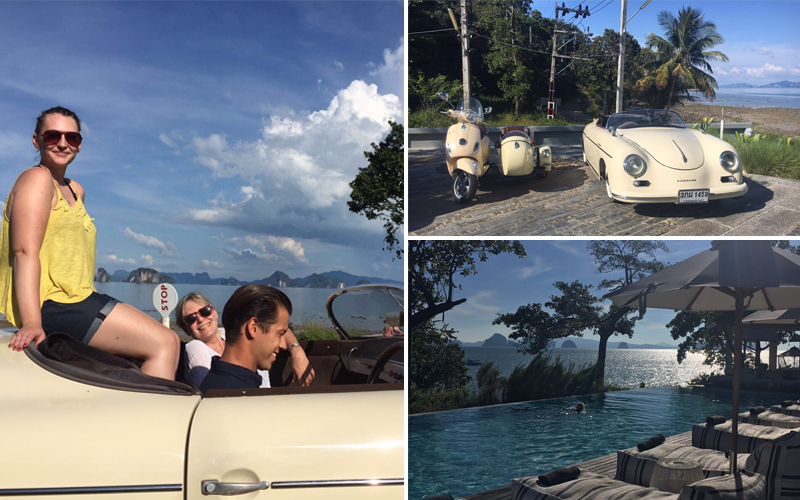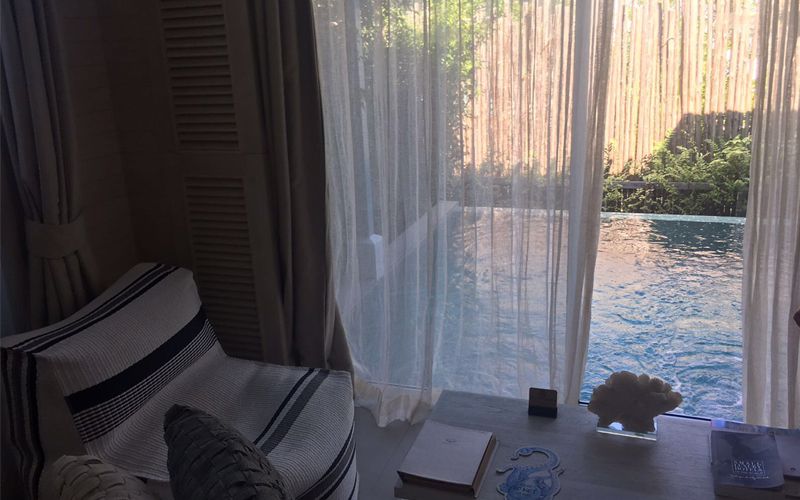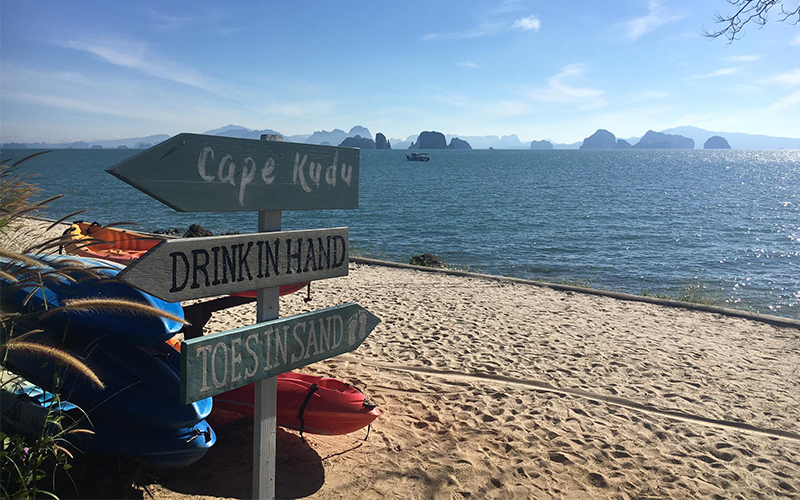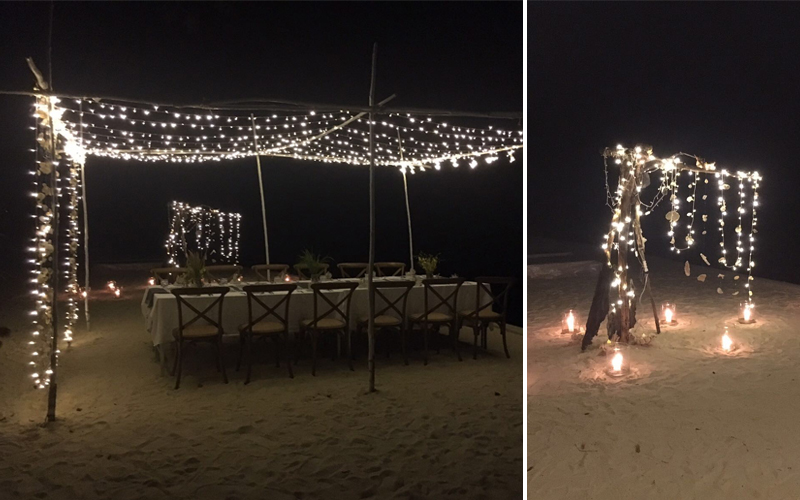 What was the site inspection like at Paradise at Koh Yao Noi?
Paradise at Koh Yao Noi is in a beautiful location in which you can see the stunning limestone cliffs that Thailand is renowned for. Compromising of 72 rooms across 5 categories, rooms have a rustic design that feels vey Maldivian, and are set back from the beach. Being located in a tropical area, guests may find the natural habitats of the island around and in the hotel. Guests can enjoy a very picturesque beach with golden sands, which make for the perfect wedding setting with the limestone cliffs serving as your backdrop. Movies on the beach is a must for a really romantic experience. I would recommend Paradise at Koh Yao Noi to groups, couples, honeymooners and families looking for a more 'island escape' as boats are heavily relied upon.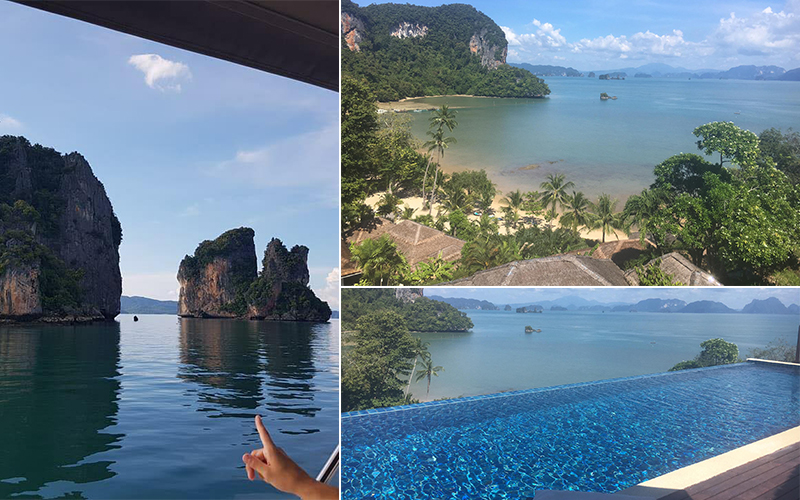 Treehouse Villas at Paradise Koh Yao Noi
Paradise at Koh Yao Noi are developing a new hotel called 'Treehouse Villas' which will compromise of 25 double storey buildings for adults only (ages 16+). All accommodations are built with spacious living in mind, emphasizing on casual luxury for around 25 year olds. The Treehouse Villas accommodates 2 people, and ultra modern living is taken to a new level, with your very own pool, sunbeds and reservations are done on an iPad – the open restaurant serves order-only cuisine of your choice and a mixologist will be on hand to create cocktails of your desire.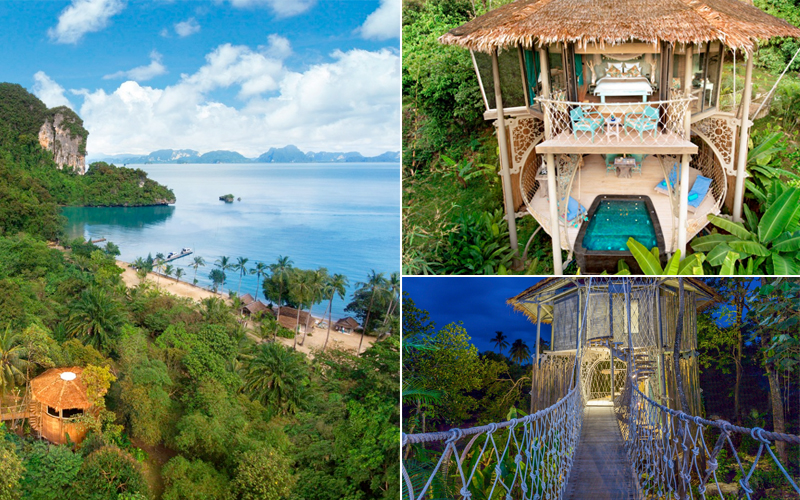 What were your impressions of LIT Bangkok?
LIT Bangkok is ultra modern and the hotel staff are friendly and welcoming, it's located in a great area where you will find a plethora of shops including the renowned MBK Shopping Center. If you're looking to explore Bangkok further, it's wise to plan your time ahead as Bangkok can be a pretty bustling city and traffic can be expected, for example, nightlife can be found quite a distance away, so I would recommend hailing a Tuk Tuk which is a great way to whizz around the city. I advise travellers to negotiate a price for the Tuk Tuks. The rooms at LIT are ultra modern and have an the majority have an open-plan layout with a private glass enclosed shower and an open bathtub with privacy curtain. The restaurant at LIT Bangkok has a variety of options for breakfast and lunch, such as curries, salad and English inspired dishes. I would recommend LIT Bangkok for business travellers and couples looking for a great shopping location.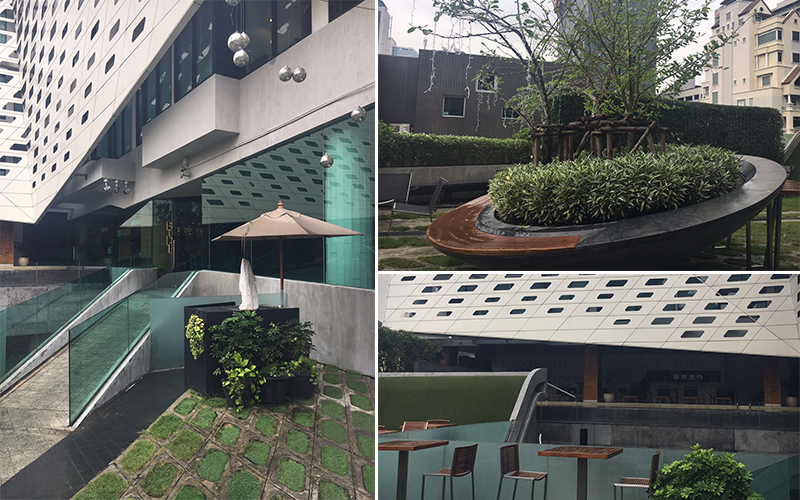 How was the famous Chao Phraya River cruise?
The Chao Phraya River Cruise was a pleasant journey, although we journeyed across the river whilst it was raining, and I would advise guests to book the cruise locally on a dry day for a much better experience. My top tip for the river cruise would be to sit near the front of the boat and away from the engine, as it may be difficult to hear the guide onboard.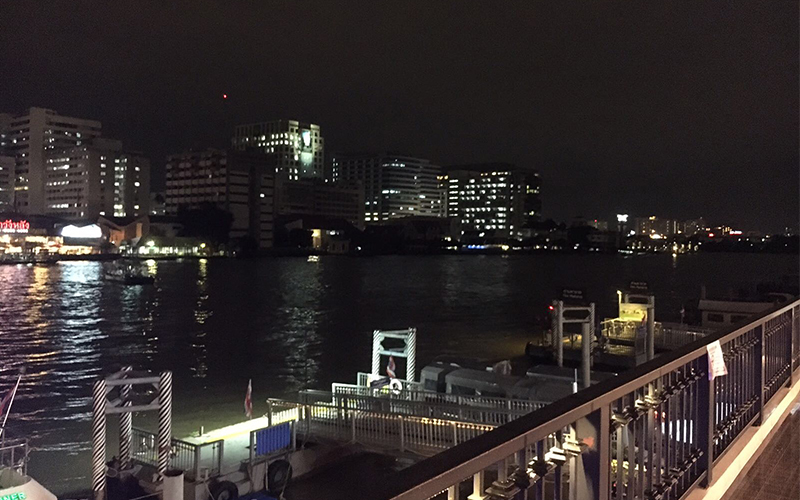 What were your impressions of Rembrandt?
Located in excellent proximity to the shops and SkyTrain, Rembrandt Bangkok is a wonderful budget-friendly hotel, which has a lot to offer, such as rooftop terrace and an award-winning Indian Restaurant, which I advise you to book in advance. The outdoor pool, free Wi-Fi and its 4 restaurants (Thai, Mexican, Indian and International) are also great features that makes this hotel an excellent choice for families, as the rooms are spacious and can accommodate up to 4 guests and feature bunk beds.
What was the Savoey Riverside Restaurant like?
I really enjoyed dining at Savoey Riverside Restaurant, the atmosphere was buzzing and we enjoyed gin and rum cocktails. The restaurant is owned by the same people that run the La Flora hotel in Khao Lak, and is situated on the terrace with live music to add to the ambience.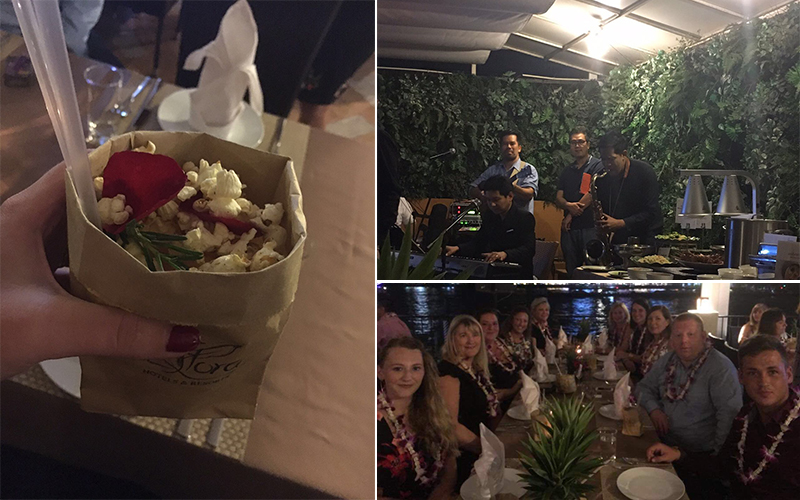 See more of Rebecca's photos of her time in Thailand below…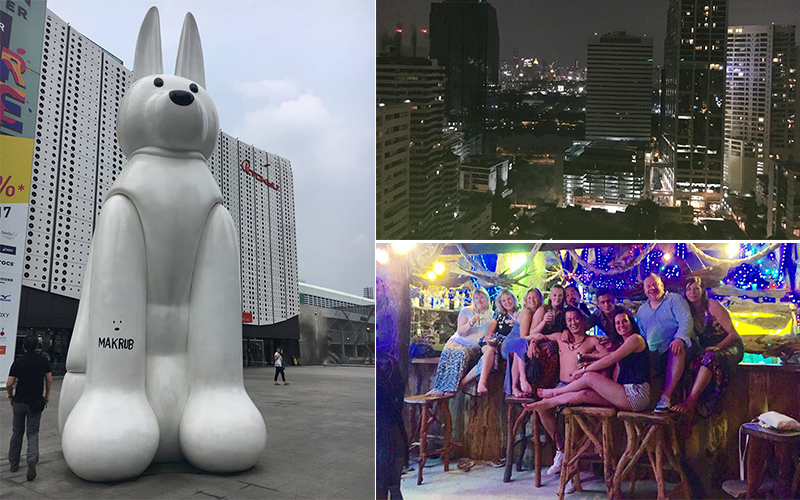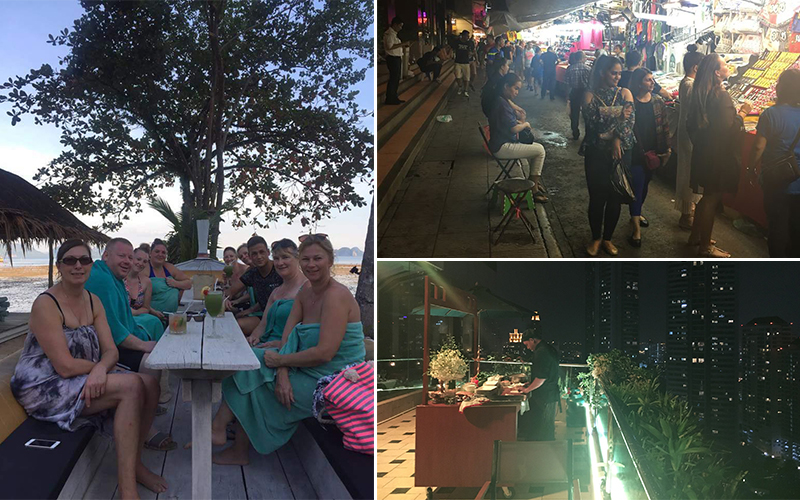 Do you have any tips for those travelling to Thailand for the first time?
Thailand is a fantastic destination that has many combinations of places for you to explore, a beach and city Thailand destination is a must-do, start with Bangkok, which is a bustling city and and get a slice of beach paradise in Khao Lak and island hop to Koh Yao Noi for a few nights each. When travelling to Thailand it's a great idea to learn the lingo, even if it's just the simple greetings such as Hello, which translates as 'Swadi kaa' for women and 'Swadikrap' for men – and thank you in Thailand is 'Khob khun kha'.
What would you recommend as a must-do in Khao Lak?
Khao Lak has some beautiful white and golden beaches to laze the day away, so I would recommend a few nights at The Sarojin for the pristine-white beaches. Another must do is treat yourself to a cooking class and spa treatments as you will find a lot of spas.
Inspired by Rebecca's trip? Explore some of our Thailand multi-centres here or contact Rebecca to book your next holiday to Thailand!