Best Christmas Shopping Breaks & Trips
Discover a new destination whilst getting through your Christmas shopping list with our best Christmas shopping breaks and trips with fantastic shopping locations, from magnificent malls to stunning shopping streets. Whether you're looking for a fabulous bargain in New York on Black Friday or a designer bag in Milan, we've got just the inspiration for your next shopping break this Christmas!
Cologne, Germany
Gothic architecture, sweeping river views and avant-garde structures, Cologne is a fascinating city to explore, especially at Christmas, where each year the city centre is lit up with the festivities and Christmas markets. A shopper's paradise, Cologne is a fantastic city if you're looking for a quick Christmas shopping break. Childergasse and Hohe Straße are both very popular shopping streets and for those who love a good boutique, might want to explore Ehrenstraße street. Cologne has a vibrant shopping scene where you can find yourself popping in and out of a range of shops from vintage shops, fashion boutiques and little treasures.
Where to stay? Excelsior Hotel Ernst Köln
Milan, Italy
Milan is considered as one of the world's fashion capitals with international stores, independent boutiques and designer brands, so Milan is a fantastic shopping destination for a wardrobe make over! For high-end brands such as Gucci, Prada and Valentino, spend an afternoon on Via Montenapoleone. If your budget doesn't stretch for the designer labels, then Corso Vittorio Emaneuele II offers plenty of high-street shops such as Zara, Mango and H&M. One of the biggest department stores in the city is also located here, La Rinascente has 8 floors of shops to explore.
Where to stay? Mandarin Oriental Milan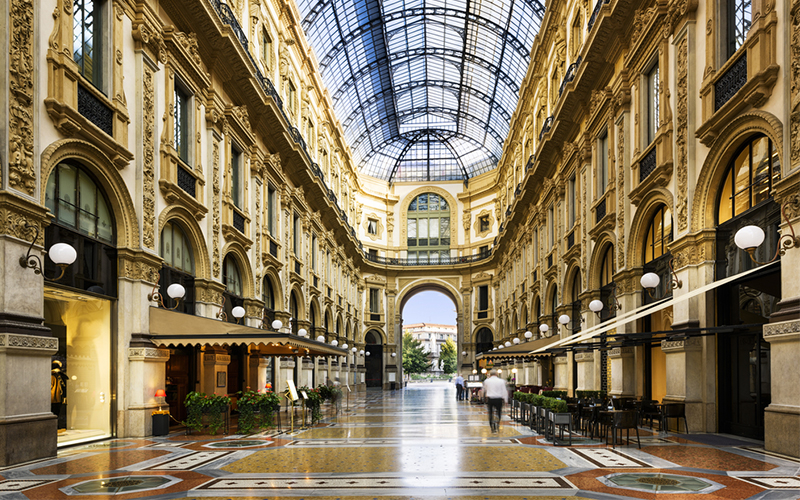 New York
The best places to shop in New York at Christmas include big name department stores such as Macy's and Bloomingdale's. If you want to get a big bargain, push your Christmas shopping holiday back a few weeks and visit New York City on Black Friday! Fifth Avenue is where you will find all the greatest department stores with designer outlets. For a romantic shopping break in the big apple, a visit to Tiffany & Co is the perfect place to surprise your partner to engagement ring or jewellery to celebrate an anniversary.
Where to stay? Four Seasons New York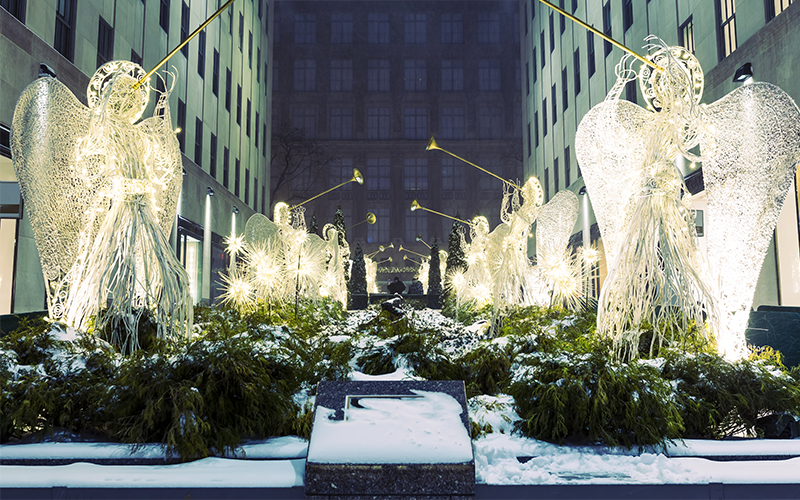 Dubai
Dubai is a fantastic shopping destination and if you're looking for some winter sunshine, then this is the perfect place to escape to during the Christmas period. The renowned Dubai Mall is the largest mall in the world with over 1,200 shops, 120 cafes and restaurants plus 22 cinemas screens. Take a break in between shopping and visit the Dubai Aquarium & Underwater Zoo! Art and shopping come together at Wafi Mall, with sculptures, decorative staircases and the beautiful and intricate stained glass pyramid ceiling. A shopping break to Dubai wouldn't be complete without seeing what's on offer in the golden souks. The Deira Souk is made up of over 300 retailers; here you can try your best at haggling a good deal!
Where to stay? Address Dubai Mall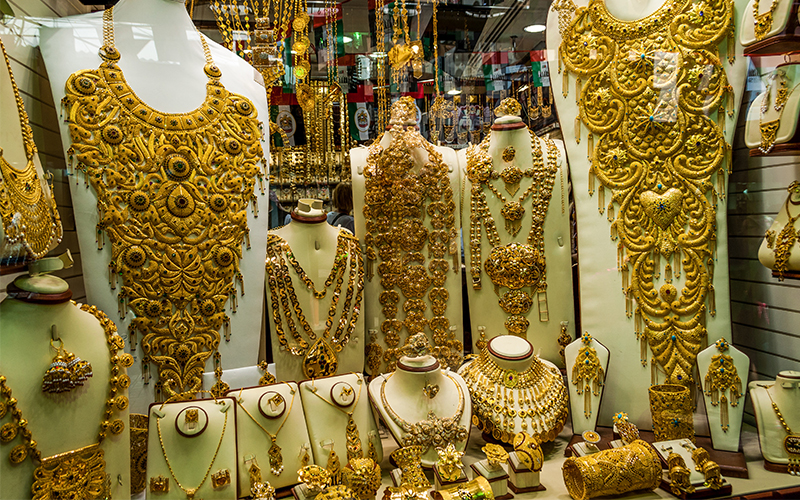 Inspired by our Best Christmas shopping breaks and trips? Contact us today to find out more about our luxury holiday packages.