Simon and Deborah's Santorini holiday Review
Our Client, Simon visited the stunning Greek Island of Santorini recently for a couples holiday and we caught up with him to give the low-down on where he stayed and what he got up to. If you've always wanted to visit Santorini, read on to see some gorgeous snaps of the island to give you the ultimate wanderlust!
Santorini
Santorini is lush and so chilled and this was our second visit. On our first visit we did all the trips so this time we just wanted it to be chilled, the Island is a must visit if you have never been. There are a few trips to do, but all we did this time was hire quads and toured the Island stopping at many beaches and coves, we spent a few hours in Perissa, which is quieter than Kamari. We sat on Kamari beach most days on various spots and ate out at many restaurants for lunch and evening meals and to be honest couldn't fault any of them.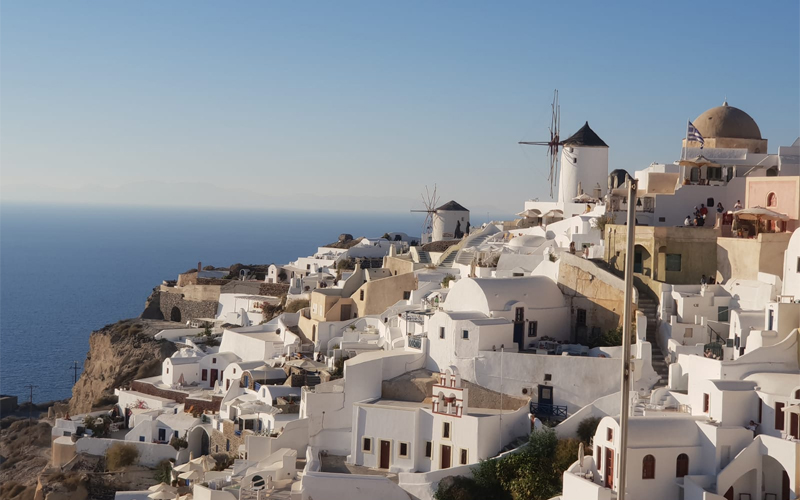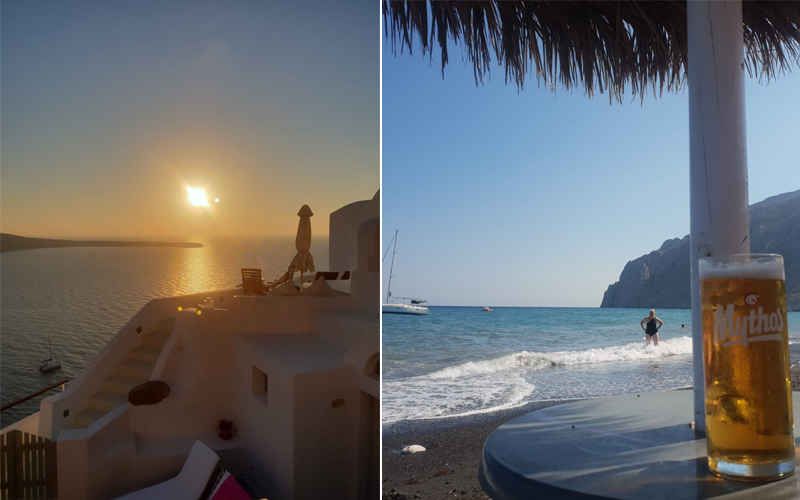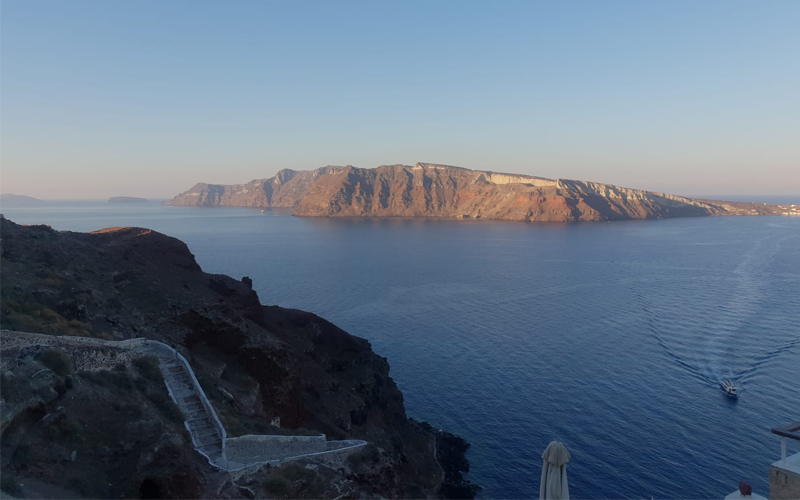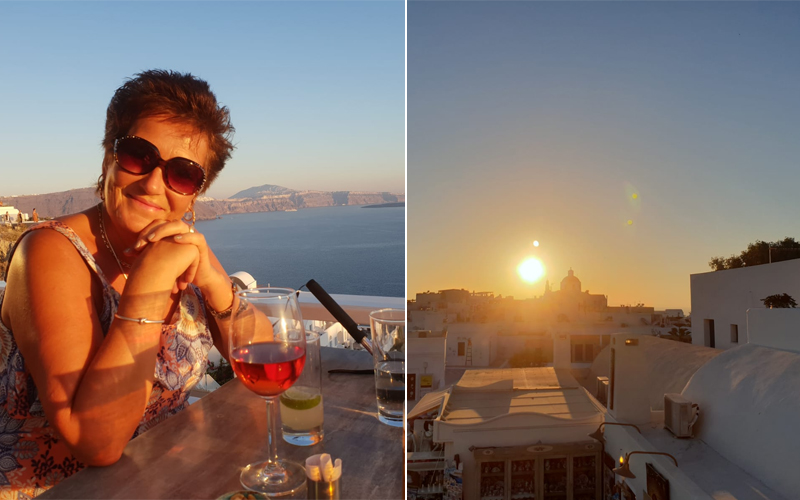 Santorini Kastelli Resort
Kastelli was lovely, very peaceful with great staff. There were 3/4 pools there, which were all quiet, we had a room upgrade so had a private pool for 3 rooms and that was lush being right outside your room. Breakfast was buffet but plenty to choose from.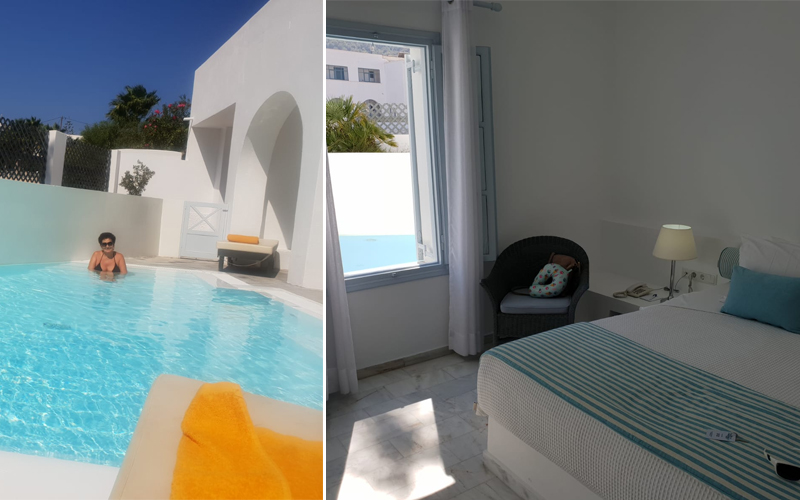 Oia Mare Villas
Being the second visit to Santorini we wanted to stay at Oia Mare Villas and did not disappoint. There are a lot of steps to get there but then that's expected in Santorini! The Honeymoon Suite was amazing with a hot tub, which we used everyday and the pool was right outside your room looking out on amazing scenery and it takes your breath away. Breakfast was buffet again and enough to choose from, it would have been nice to have a evening meal there but they did not do this, maybe something they could think of in the future.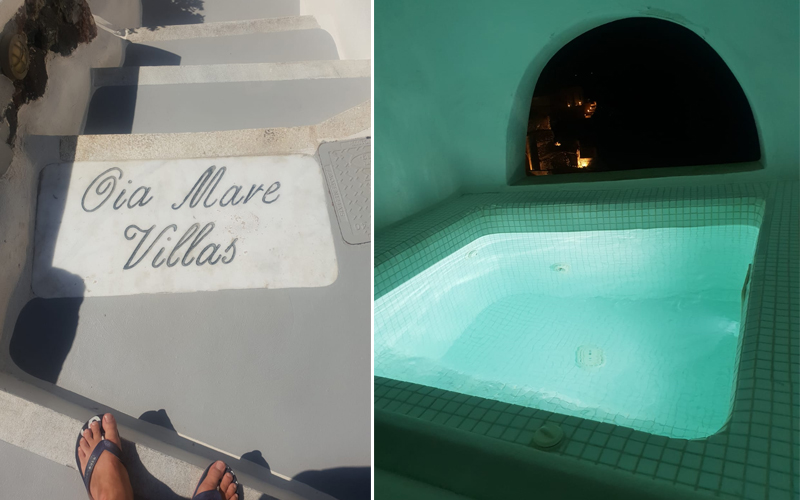 Pure Destinations Service
"Services from Michelle and Pure Destinations have been great as I have the last 3 holidays booked with Pure Destinations, if there's any problems they have been sorted over the phone right away we recommend you all the time."
Are you planning a holiday to Santorini? Get in touch today to speak to a Travel Expert and start planning your trip of a lifetime!