Top things to do in San Francisco
Whether you're planning a mini USA city break or looking to include San Francisco into a tailor-made holiday package, a visit to this Californian city offers a lot of fun things to do to create unforgettable memories. Ideal for any type of traveller, from the history buff to the foodie and the nature lover, you'll find something on our list of top things to do in San Francisco to fill up your time in the city!
Call us to plan your San Francisco holiday package on 0800 0856 846
The Golden Gate Bridge
A visit to San Francisco wouldn't be complete without snapping a shot of the Gate Bridge. This world-famous bridge was built in 1937 and at the time it was the longest suspension bridge to ever be created. The bridge itself has 6 lanes of traffic between San Francisco and Marin Country. There's many ways to see this iconic bridge, Hyde Street Pier is a great option from within the city and on a clear day, Pier 39 is another great spot to capture the Golden Gate Bridge in all its glory!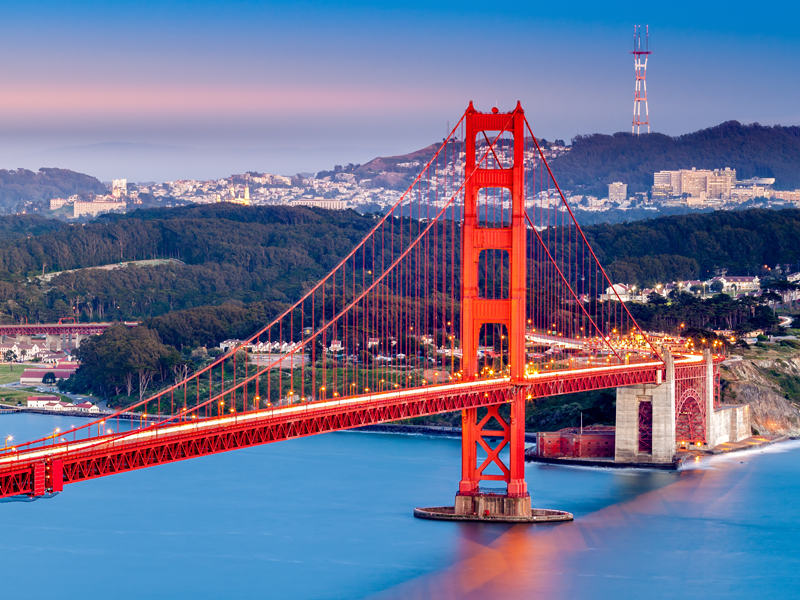 Fisherman's Wharf
Visit San Francisco's most famous waterfront neighbourhood on your trip, whether it's for the fabulous views, world-class dining or rich maritime history that appeals to you, there's plenty to see and do here. Spot the local fishermen catch the freshest seafood or even cruise along the waterfront. There's plenty of tours and attractions to do as well as shopping.
Alcatraz Island
Famous for being a federal prison, Alcatraz Island is situated 1.5 miles off the shores of San Francisco and is now a tourist attraction where you can visit the depths of the prison. Once on Alcatraz Island, you take a quarter mile hilly walk to reach the prison. There's also a night tour option for a more intimate experience, which is a fundraiser for restoration and preservation project on Alcatraz.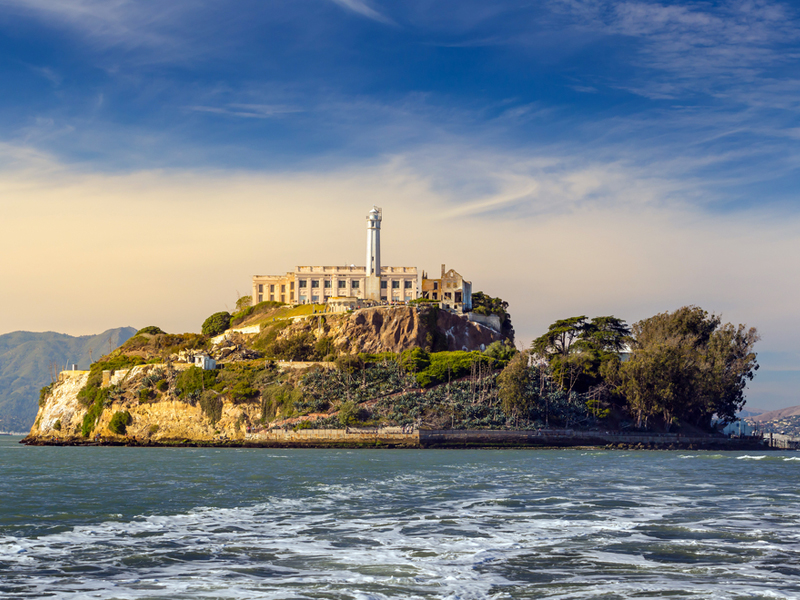 Golden Gate Park
Enjoy a relaxing day out at Golden Gate Park, which has many places to explore with a calendar of events and activities throughout the year. Be transported to Japan at the Japanese Tea House and Garden, with azalea-covered waterfalls, lanterns and statues to see. Afterwards, enjoy some tea to keep refreshed. A Segway Tour is a great way to explore 1,000 acres of park as well as finding some hidden spots along the way! Add a visit to the California Academy of Sciences onto your list when visiting the park; this natural history museum features cutting-edge exhibits with an aquarium, planetarium and 3D theater.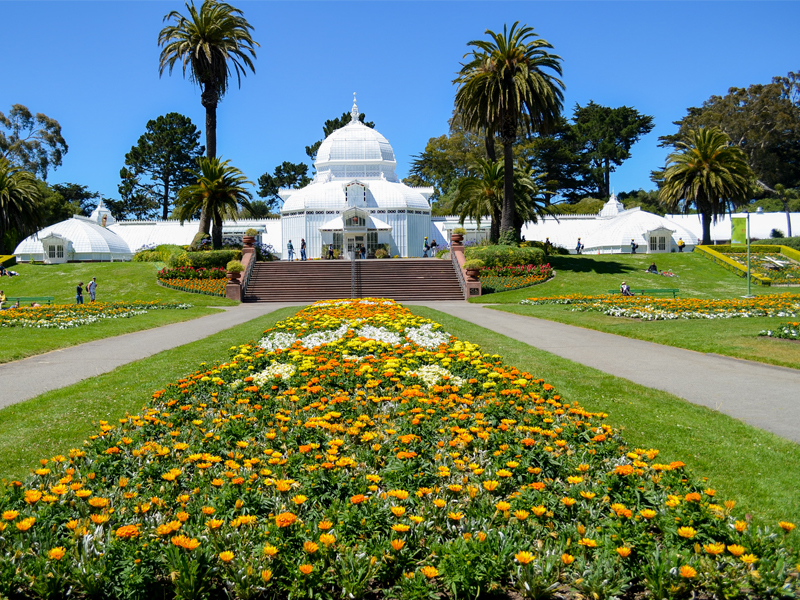 Union Square
Union Square is one of the city's most visited neighbourhoods and is known for high-end shops such as Macy's, Louis Vuitton and Tiffany & Co. as well as high-end hotels, cafes and art galleries. The nightlife here is also vibrant with plenty of cocktail and wine bars to visit. Be transformed to a European city in the Belden Place, which is known as the French Quarter with European restaurants and cafes.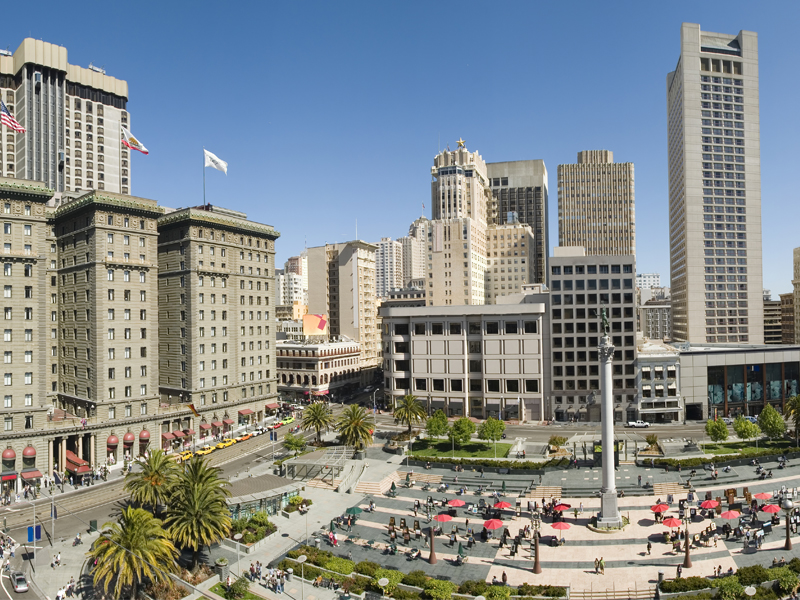 Chinatown
San Francisco has four Chinatown's and the one on Grant Avenue is the biggest one outside of china as well as being the oldest one in North America! It's definitely worth a visit to tuck into delicious and authentic Chinese cuisine, with plenty of options to choose from and during early September, you can visit the Autumn Moon Festival for free for a lovely experience.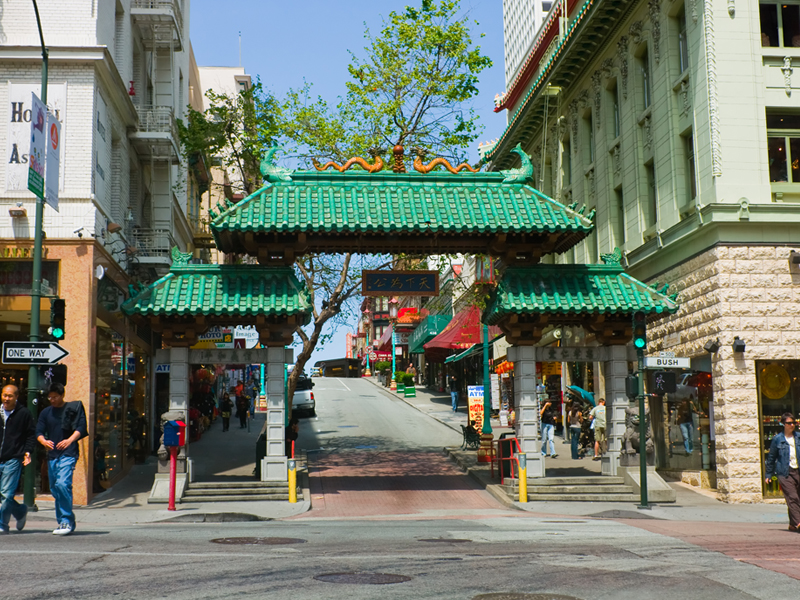 San Francisco Cable Car Ride
As seen in many photos when looking at San Francisco on Instagram, the city's cable car system is the last manually operated system in the world today and there are just 3 lines left in the city, where once there was 23! It's a great way to see the city when you've been shopping and sightseeing all day!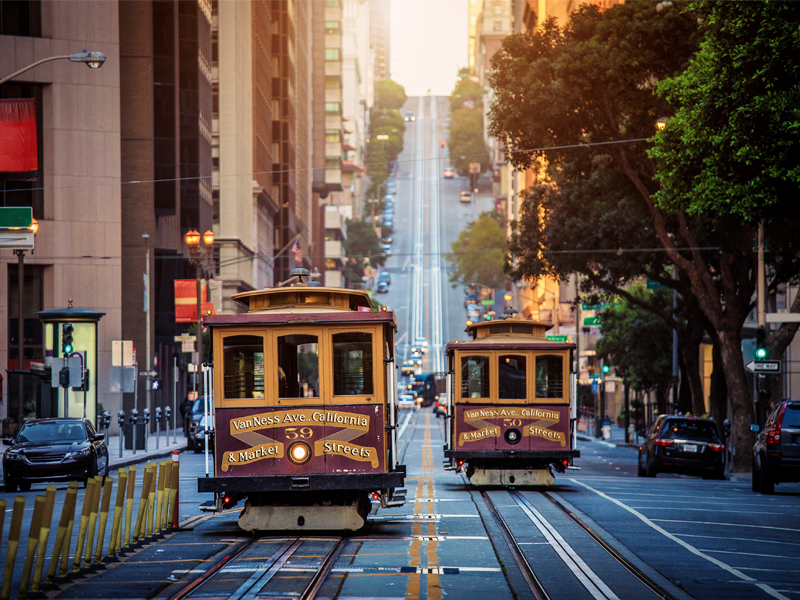 Catch a game of Baseball
Experience San Francisco like a local by watching a live game of baseball at AT&T Park, which is home to one of the most famous teams in the league, the San Francisco Giants!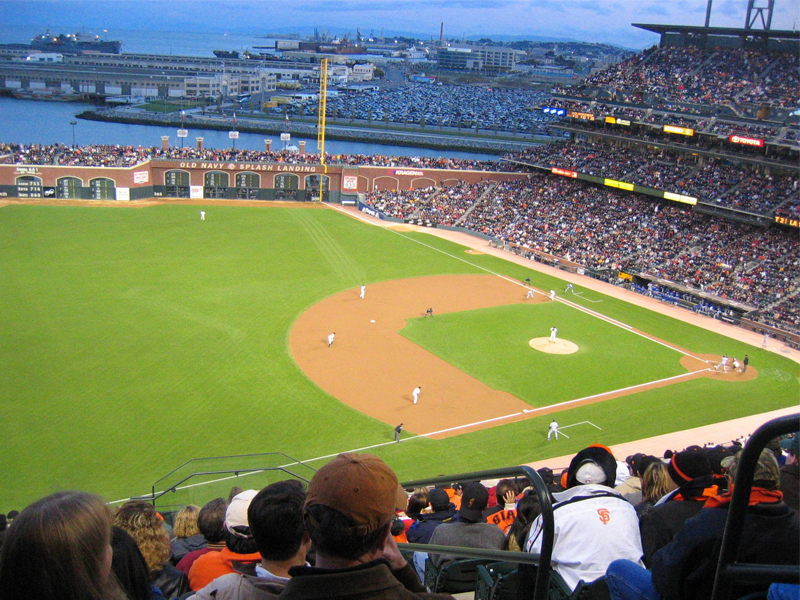 The Ferry Building
One of the city's most famous landmarks, which was opened in 1898 and renovated and re-opened in 2003, The Ferry Building is loved for its food offerings of freshly caught fish and artisan cheeses.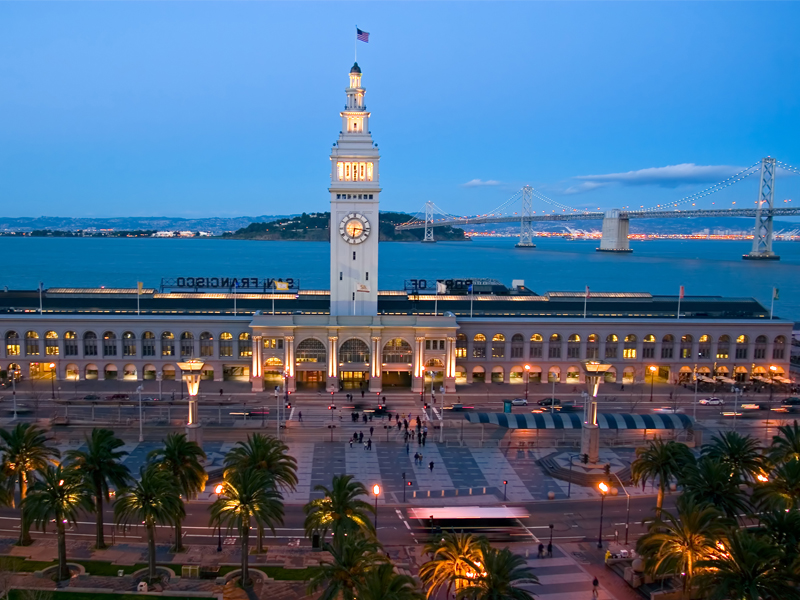 Enjoy the views from Twin Peaks
Take in the spectacular 360-degree views of the Bay Area when heading to the top of Twin Peaks, which are two hills at more than 900 feet above sea level offering you postcard views of Golden Gate Bridge, Alcatraz, downtown San Francisco and Angel Island.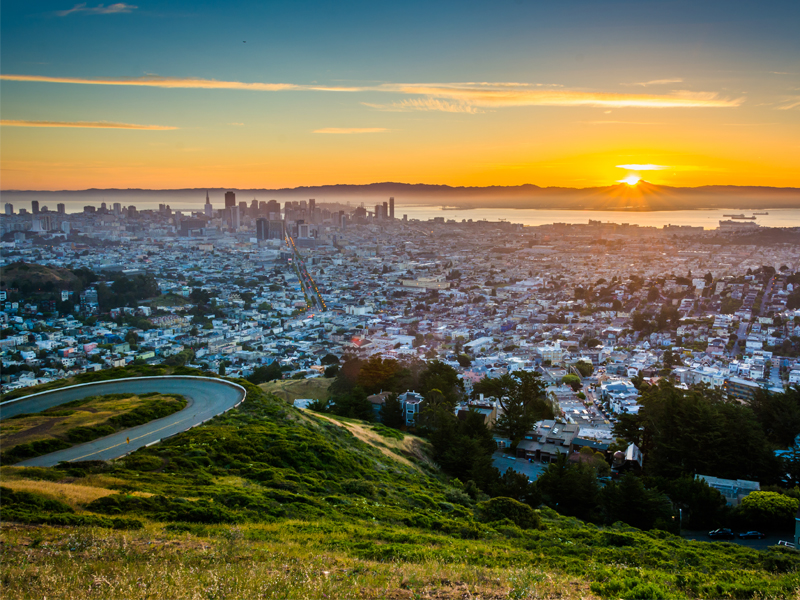 Visit the San Francisco Museum of Modern Art
With more than 29,000 pieces of work on display from paintings, sculptures, photographs and architecture, a visit to this museum is one for the bucket list. Over 80 years old, the museum was initially housed at the War Memorial Veterna Building before it moved to the location it is in today.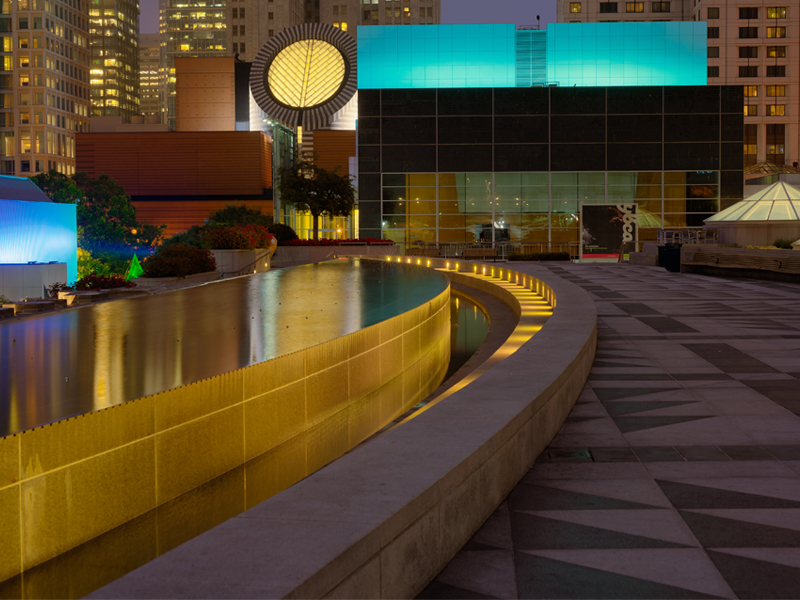 Coit Tower
The Coit Tower has been standing at the top of Telegraph Hill since 1933, admire the stunning 360-degree views of the city and surround bay all year round.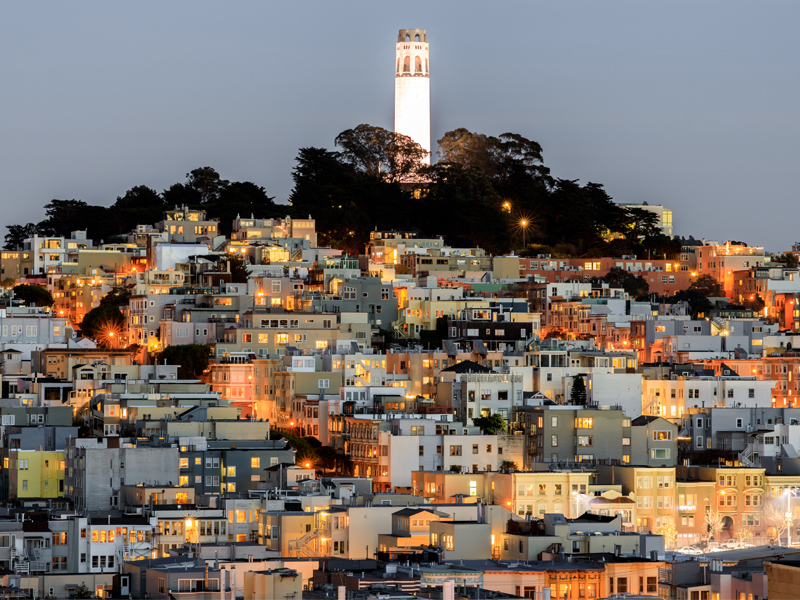 Muir Woods National Monument
Get in touch with nature on your trip to San Francisco at Muir Woods National Monument, which is part of Golden State National Recreation Area in the northern part of the city. Enjoy pleasant walks surrounded by towering old-growth redwood trees and trails to Cathederal Grove and Bohemian Grove.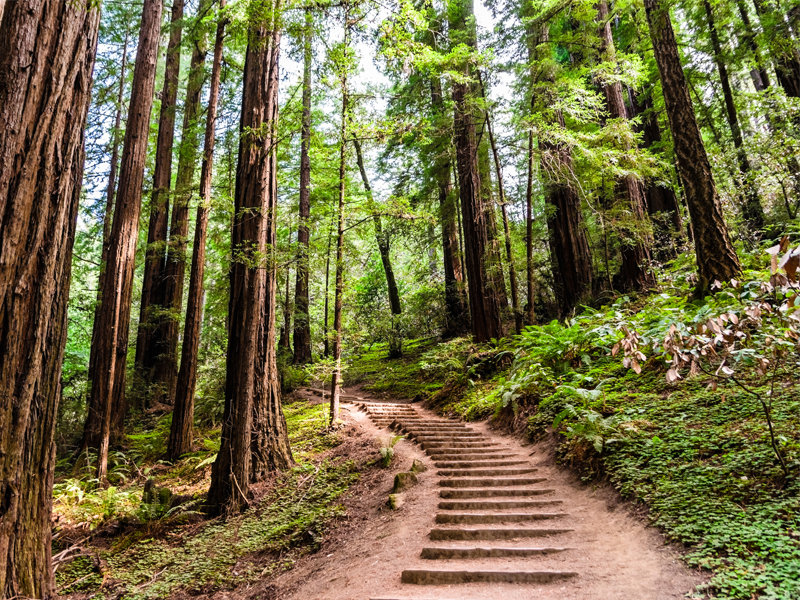 Island hop to Angel Island
The second largest island in the bay, Angel Island populates around 60 people. To get the island you can take a ferry from Pier 41 and once on the island, enjoy a Segway tour or open-air tram to really get a feel of the island. Angel Island offers breathtaking views of San Francisco's skyline. Things to do on the island include hiking, touring its old military posts, visiting the Immigration Station and renting a kayak to pedal around the island.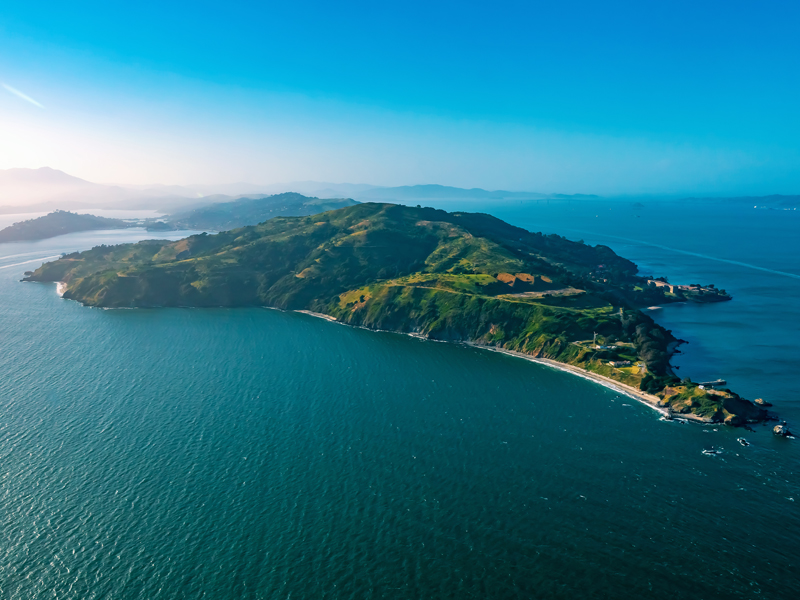 Walt Disney Family Museum
Disney fans should include The Walt Disney Family Museum to the top of their bucket list when visiting San Francisco. This 40,000 square foot museum features historic items that brought Walt Disney's imagination to life, with a showcase of early drawings as well as a 12-foot replica of Disneyland!
Lombard Street
Famously known as the 'crookedest street in San Francisco' Lombard Street is a steep 600-foot long road and is worth a drive or walk down, even if to enjoy the spectacular views and a peak at the beautiful homes that line it.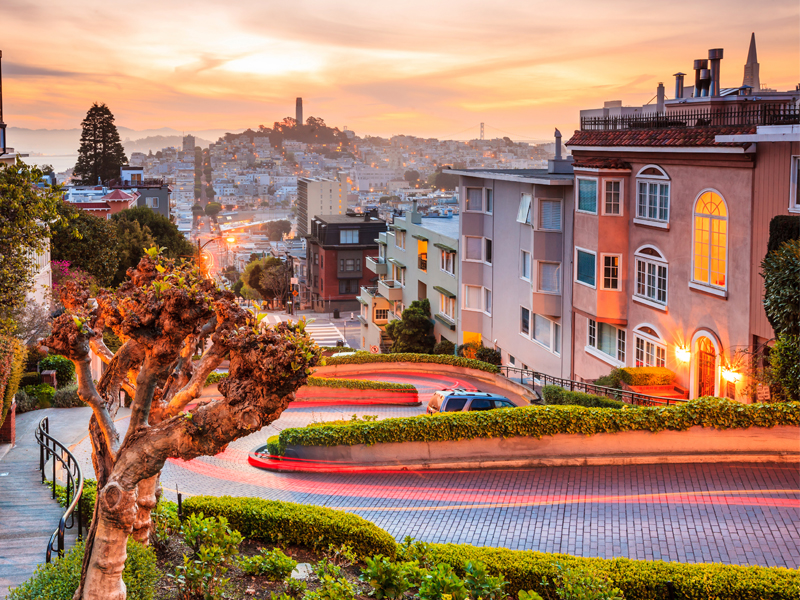 Inspired by our top things to do in San Francisco? Contact a Travel Expert at Pure Destinations to plan your tailor-made trip. Call us on 0800 0856 846