Top Things to do in Orlando with the kids
Orlando is home to the world's greatest attractions and popular theme parks. Therefore, if you're planning to take your children then this is the ideal destination for them to have fun along spending time as a family. There are so many attractions to see to make it a fun filled vacation and capture wonderful memories. From interacting with sea animals at SeaWorld, non-stop action with the Disney Characters at Disney World, thrilling roller coaster rides at the various theme parks such as Universal Studios and much more. To make it a once in a lifetime dream holiday, here's our ultimate list of the best places to visit in Orlando with the kids…
Magic kingdom, Walt Disney
What better place to visit with the kids then the Walt Disney Magic Kingdom in Orlando. It's the most visited theme park attraction in the world and known to be the place 'where dreams come true'. Take a tour around the iconic 'Cinderella Castle' and the other spectacular six themed lands at the Disney Magic Kingdom. Its home to the magical Disney storybook characters such as Mickey and Minnie Mouse, Goofy and Donald Duck. The kingdom features fairy tale adventures, firework displays and musical parades to make it a fun filled adventure for the family and kids to enjoy, so it's not to be missed.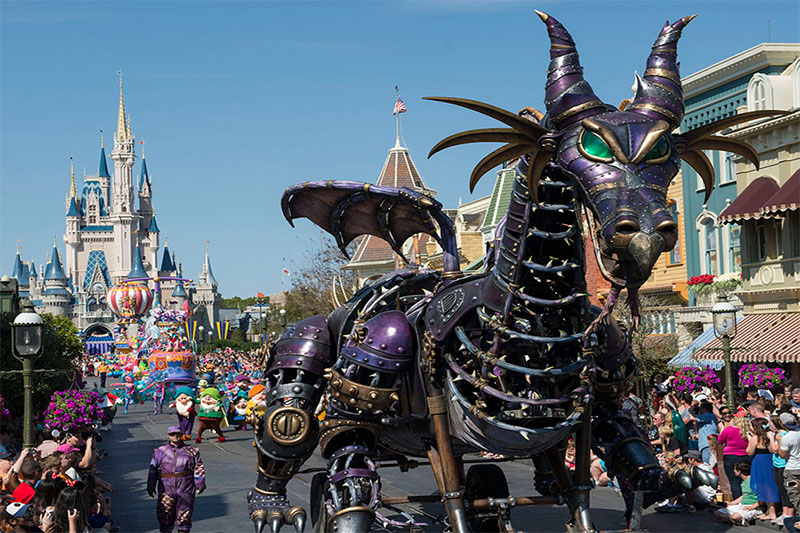 Disney Animal Kingdom, Walt Disney
The Disney Animal Kingdom is the perfect place for all kids and animal lovers. Being one of four theme parks at Walt Disney, this place is full of attractions, adventures and entertainment relating to nature and conservation. It is home to more than 250 different animal species sprawling across 500 acres of lush landscape. Hop aboard a safari to Kilimanjaro for close encounters with exotic animals such as giraffes, zebras and lions then head down to the Expedition Everest for a fun roller coaster ride then stop for a bite at the Rainforest Café. There's so much for the kids and family to do and see at day and night that they won't be disappointed.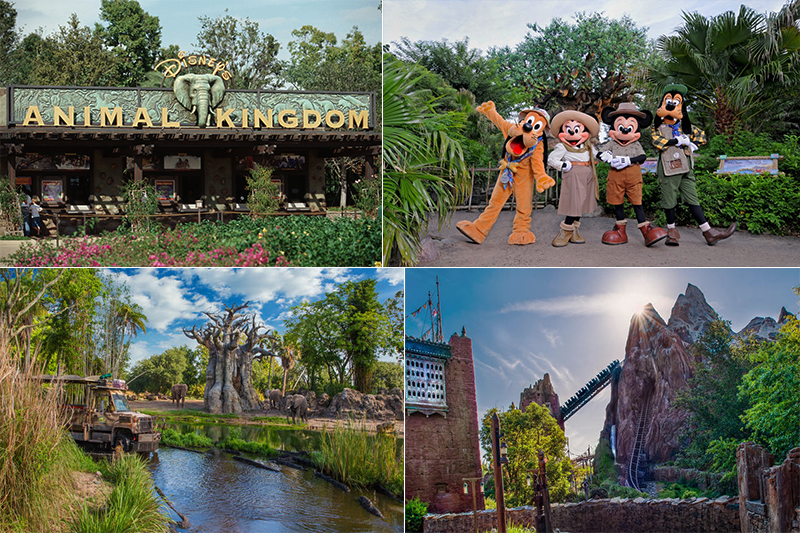 SeaWorld
If you love the idea of aquatic life then be sure to visit SeaWorld in Orlando. It is a marine life based theme park which offers up close animal encounters, magical performances and thrilling rides, perfect for a fun filled adventure with the family. Start your day by sitting in the Splash Zone and come face to face with the famous Shamu whale. Take time to feed the sea lions, pet stingrays and even sharks and not only that if your kids are thrill seekers take them to ride the roller coaster Manta or Kraken. Then end the tiring jam packed day by dining at the Waterfront. This park sure does provide plenty of fun activities for the kids to enjoy.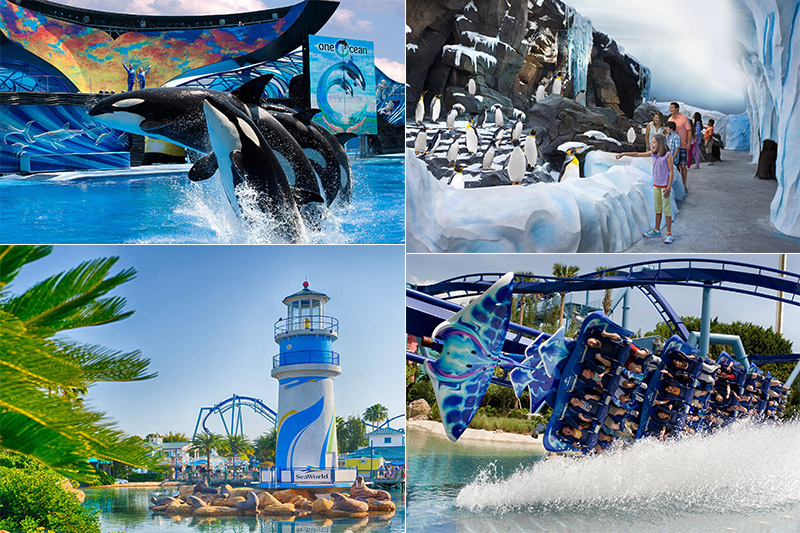 Islands of Adventure
If you're looking for an epic adventure with thrilling rides, attractions and interactive shows then visit the Islands of Adventure divided in eight uniquely-themed islands. This place offers something for everyone not just the kids, with the main attraction being the 'The Wizarding World of Harry Potter'. Hop on the Hogwarts express at Hogsmeade Station and take a journey to the mysterious Hogwarts Castle and stock up n the wizarding supplies at Dervish and Banges.
Not only that you can get up close and personal with dinosaurs at the Jurassic Park, go back in time to the Lost Continent, embark on the exciting water rides at Toon Lagoon and if you're a Marvel fan visit the Marvel Superhero island. There's plenty to do with the kids at Island of Adventure, it's a brillant theme park bringing your favourite children stories, cartoons and comic book heroes to life.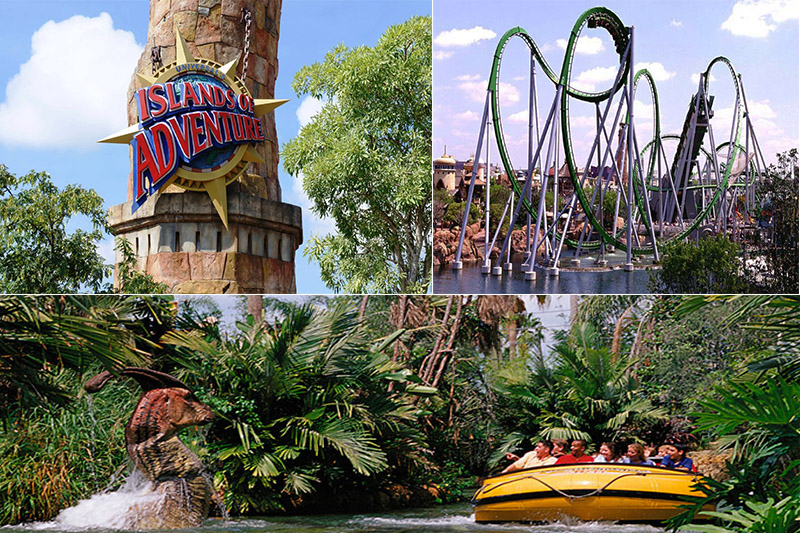 Orlando Science Centre
If you want to escape the thrilling and adventurous Orlando theme parks and want something more fun and educational for the kids then the Orlando Science Centre is the ideal place. Providing four floors of exciting exhibits, a fossil digging site, giant screen movies and planetarium shows, telescope lens and towering dinosaur skeletons. The interactive science exhibits include an outer look on weather, space, light, electricity and magnetism. While you are there be sure not to miss out on the new Astronaut exhibit touchdown at the Science Centre, find out what it's like to sleep, eat and shower in space. It's the ultimate place to learn about science and technology. With plenty of learning activities within the Science centre it will keep the family and kids occupied all day long.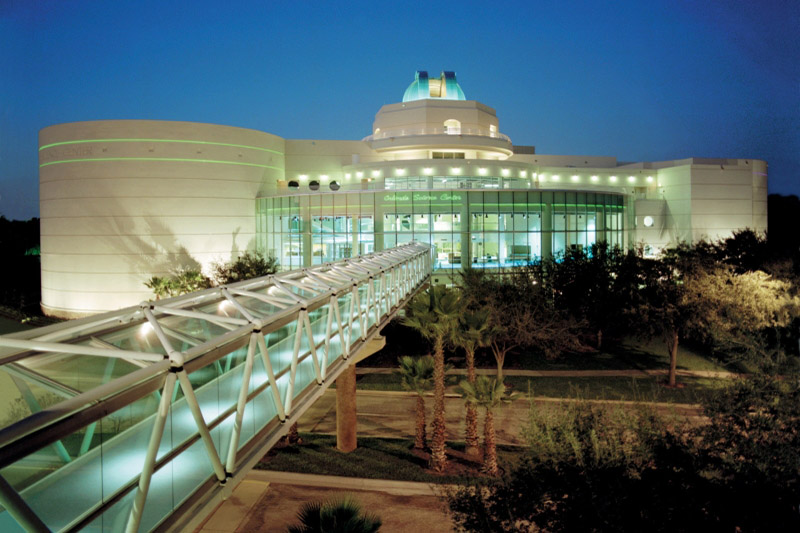 Discovery Cove
If swimming with the dolphins is on your bucket list then Discovery Cove is the perfect place. This all-inclusive day resort is where you can experience exciting animal encounters in an amazing tropical paradise. It's an ideal place for your kids and family to enjoy and spend time together. From swimming and playing with bottle nosed dolphins, snorkelling in the Grand Reef with manta rays and tropical fish, exploring the freshwater oasis with otters to feeding tropical birds inside Explorer's Aviary. You can even take an underwater walking tour in the Seaventure or spend the day lounging on the beach and enjoying Discovery Cove's many pools. Discovery Cove is the perfect place to create unforgettable memories with your family.
As it is half-term for the kids, now is the perfect time to book your family holiday to Orlando. Get in touch with our experienced Travel specialists who will help you plan your luxury family holiday. Call 0121 446 4932 to speak to one of our travel specialists now or submit your details online.