Tour Overview
Why not begin your luxury holiday with a pleasant city tour of Dubai, before you head out to explore the futuristic metropolis on your own. Experience the old and the new in Dubai, from ancient artifacts at the Dubai museum to the ever soaring ciry skyline, which has become symonous with Dubai's allure.
Begin your Dubai City Tour at the 5-Star Palm Jumeirah before stopping for a picture infront of the Atlantis hotel, widely recognised as one of the most famous in the middle east before turning your eyes towards the Burj Al Arab, Dubai's tallest hotel.
This amazing photo opportunity filled city tour will then explore many other beautiful landscapes and buildings from the Emirates Tower, to the Jumeriah Mosque, located in the Bastakia district. After you've captured everything you wanted to capture you'll get some free time by the Creek, home to Dubai's museum in Al Fahidi Fort, dating back almost two centuries. What's more is you can take a water taxi across the creek to the textile markets to experience there unrivalled atmosphere.
Over the other side of the Creek, you'll be greeted by sights, sounds and tastes of the golden souks and fabulous spice markets. Indulge in over 200 shops selling glistening jewels and enchanting aromas of Arabian delicacies.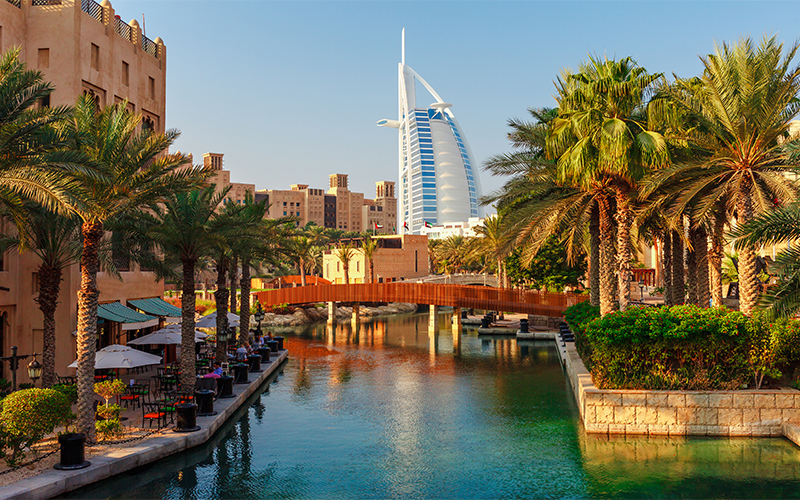 Further Information
Departure days are Tuesdays, Thursdays, Saturdays and Sundays all year round. Pick up time is from 2 pm and the tour lasts around 4-5 hours. Dress code is casual however, please be considerate of the dress code in the United Arab Emirates as follows:
The United Arab Emirates has conservative dress traditions. Swimwear should be confined to the beach and hotel pools. Men and women should ensure shoulders and knees are covered when in public, especially in souks, shops and villages.
Are you interested in adding the Dubai City Tour into your itinerary? Contact us to learn more!
Back to Dubai