Tour Overview
Take in the amazing and dramatic views of Phang Nga Bay by kayaking your way through the hidden areas around this wonderful Island.
Famous for its majestic limestone cliffs that rise above the emerald green waters, Phang Nga Bay is a must-see, where dramatic caves and winding cliffs unravel hidden areas around the island which can only be appreciated by getting up close by canoeing you way through the whimsical waters.
A guide will be on hand to help advise you through dark passages and into spectacular open-air lagoons. Travellers who love exploring hidden gems and secluded beaches will love to take advantage of this unique and intriguing tour.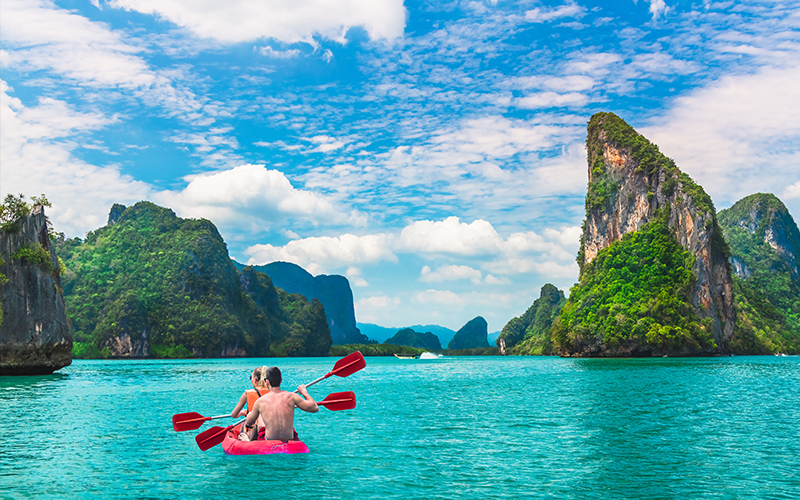 Further Information
This excursion operates all year round except for Sundays and lasts around 7 hours.
Are you interested in adding the Phuket Sea Kayaking excursion into your honeymoon itinerary? Contact us to learn more!
Back to Phuket