Overview
Our Melbourne and Sydney tour combines incredible sceneries matched with outstanding excursions allowing you to really appreciate these two incredible destinations. Embark on the delights of Sydney with a relaxing coffee cruise, or really get the adrenaline pumping by climbing the Sydney Harbour Bridge! Animal lovers will get the best from Melbourne and Sydney, one of our favourite highlights of Melbourne is a day trip to Phillip Island, which homes a large colony of penguins.
'Save' REF: REFB550
This Melbourne and Sydney Tour itinerary is based on economy flights, upgrade to business class from £2500 pp!
Holiday Builder
FROM £5700PP
STOP 1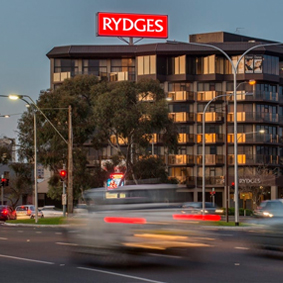 Rydges South Park Hotel offers 98 exquisite rooms with wonderful views of the Adelaide hills and city. The hotel features a top floor restaurant and bar and a deck café. Local attractions include Rundle Street, which is a splendid shopping a café strip, Central Markets and a Botanical Garden are also wonderful places to visit.
STOP 2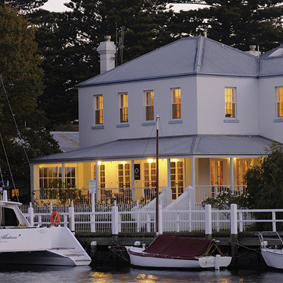 Breakfast, Courtyard Room
Set on the unspoiled coast, Port Fairy serves as a charming waterfront location with a lively town ambience. There are 5 room categories, all featuring fresh and homely touches for a comfortable stopover. For a culinary treat, make your way to Oscars, serving gourmet breakfast with seasonal ingredients. If you desire to take a stroll around Port Fairy you will find many restaurants and cafes, as well as creative festivals such as the Spring Music Festival.
STOP 3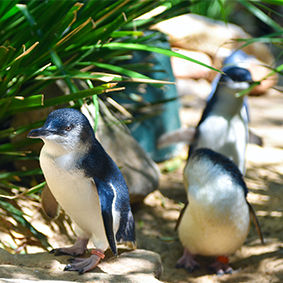 Coach transfer from Langham Hotel Melbourne
Spend your afternoon and evening enjoying the Phillip Island Tour, with a large number of animal encounters to see, such as kangaroos, wallabies, Tasmanian devils and koalas. The main attraction is the penguin parade, located in Summerland Beach, which has tiered seating and a 180-degree viewing platform; see the penguins waddle across the beach to their sand dune burrows. Other attractions on Phillip Island include golf, fishing, walking and cycling routes, wind surfing, wildlife cruises, paintball, kayaking and much more.
STOP 4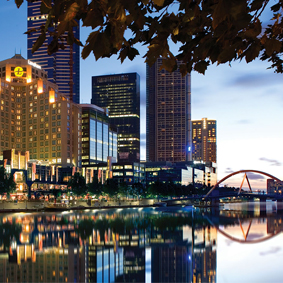 Breakfast, Grand River Room
Located on the renowned Southbank Promenade with sweeping views of the Yarra River and Melbourne's bustling skyline, the Langham Melbourne features 388 well-appointed rooms and suites and a host of dining facilities such as afternoon tea and cocktail lounges. For relaxation, the Langham Melbourne features an opulent spa with a menu of body treatments and massages as well as a tranquil 15-metre indoor pool and a fully equipped fitness centre.
STOP 5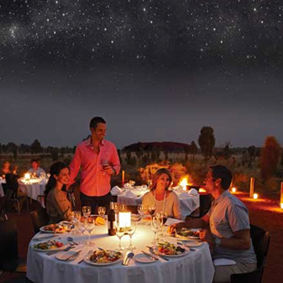 Stay at Sails in the Desert Hotel
The Sounds of Silence dinner is spread across 4 hours, beginning with canapés and sparkling wine served on a viewing platform overlooking the Uluru-Kata Tjuta National Park. You'll mingle with fellow travellers as your glass gets refilled and sounds of the didgeridoo become your background music. Compliment your buffet lunch with a selection of Australian beers and wine. The Sounds of Silence Dinner also serves as a wonderful educational insight journey learning all about the night sky, the galaxies, Milky Way and the Zodiac.

What's included?
-Canapés and sparkling wine
-3-course bush tucker inspired buffet
-Didgeridoo performance
-Guided tour of the night sky
-Return transfers from your hotel

Stay at the Sails in the Desert, Ayers Rock Resort; set in the heart of Australia's Red Centre.
STOP 6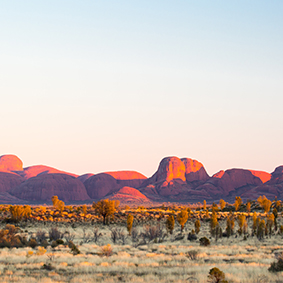 Sails in the Desert Hotel
Learn all about the magic of Kata Tjuta and the Walpa Gorge before enjoying a romantic sunset at the Uluru (Ayers Rock). Here you will enjoy a delicious Australian barbecue dinner beneath the open night sky, serving steak, sausages, kangaroo meat, salads and bread. You'll get the see majestic red domes of Ayers Rock and embark on a walking tour through the Walpa Gorge.

Stay at the Sails in the Desert, Ayers Rock Resort; set in the heart of Australia's Red Centre.
STOP 7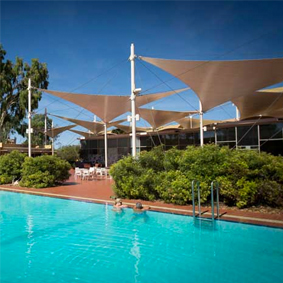 Set in the heart of Australia's Red Centre, Sails in the Desert Hotel is a luxury holiday oasis set in the midst of Uluru's natural landscapes. There is plenty to do at Sails in the Desert Hotel, from lounging besides the gumtree-lined pool and free Wi-Fi. The Mulgara Gallery is a wonderful place to explore Australia's arts and crafts, as well as a free activities program with wonderful adventures such as garden walks and educational cultural excursions.
STOP 8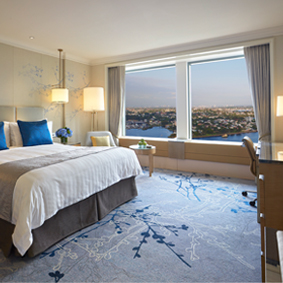 Breakfast, Deluxe Darling Harbour View
With stunning views of Sydney's spectacular Harbour, the Sydney Harbour Bridge and the world-famous Opera House, the Shangri-La Hotel brings welcoming Shangri-La hospitality with a dash of panache to the historic Rocks district in the heart of this dynamic city. There are 563 luxurious guest rooms and suites, and 2 restaurants and 2 bars. You can also check yourself into CHI, The Spa or health club.
STOP 9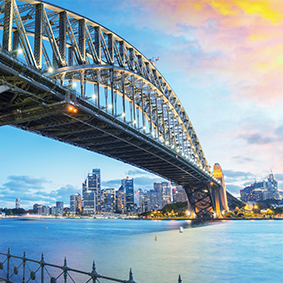 The Sydney Harbour Coffee Cruise sails for around 1.5 and 2 hours. Enjoy the uninterrupted views of Sydney's iconic structures, such as the Sydney Opera House and the majestic Sydney Harbour Bridge. Once aboard you'll get to enjoy Sydney's panoramas while sipping on a refreshing tea or coffee with a selection of biscuits. If you want to upgrade, you can enjoy a glass of sparkling wine and a selection of special refreshments. The boat features a spacious interior cabin with large widows and a full bar with drinks available for purchase. For the best views, head to the outside decks.
STOP 10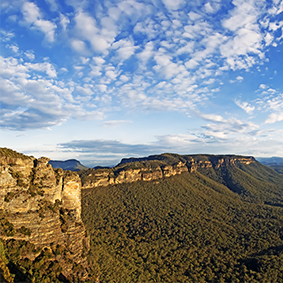 Coach transfers will pick you up from your hotel and take you to the coach terminal at Pirrama Road, The Star. From here you will hop on a coach for a full day tour to the Blue Mountains. You'll stop at Echo Point to see the famed three Sisters rock, and you will have the chance to visit the Waradah Aboriginal Centre. Scenic World is the perfect place to embark on optional (own expense) Blue Mountain rides such as railway, cableway and skyway experiences. The real highlight of the Blue Mountains and Australian wildlife tour is the chance to see the koalas, kangaroos, wombats, dingoes and fairy penguins. The Captain Cook cruise departs from Meadowbank Wharf and you will have the opportunity to board a river cruise back to Sydney (at your own expense) where you can enjoy the sights through the Parramatta River. Alternatively, return back to your hotel via coach transfer.
STOP 11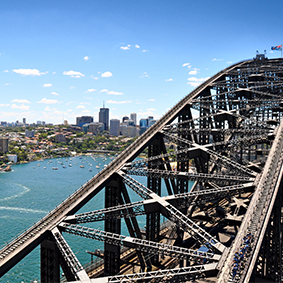 Enjoy an escorted tour all the way to the top of the Harbour Bridge - towering 130-metres above sea level. Catwalk below the road-deck until you reach Southeast pylon, here you will ascend 4 ladders to the start of the upper arch. You'll then continue along the bridge to the outer arch of the Operah House side until you hit the top. Once you've made it, you can first celebrate, and then secondly, appreciate the panoramic 360-degree views of Sydney's iconic landscapes. This tour lasts 3 and 30 minutes – this is a must for adventure seekers.
STOP 12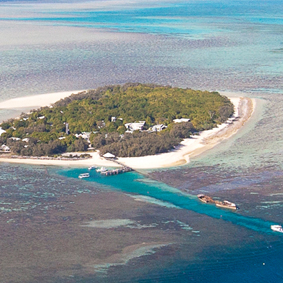 Set on Heron Island, this intriguing resort boasts of opulent rooms and suites that feature garden, beachside or oceanfront views. The main attraction of Heron Island is of course its quantity of wildlife. You can walk around the entire island in 20 minutes and see many of its highlights, from sea turtles and variety of birds. Don't miss the chance to snorkel and dive the Great Barrier Reef. It takes just 5-15 minutes to reach the reef, with over 20 diving sites to enjoy. All diving sites are located within the marine national park and range from shallow to deep regions. All levels of expertise are welcome and you'll get to see sea turtles, mantas, rays, sharks, dolphins and tropical fish.