Overview
Exploring more on your holiday will leave you feeling enriched; you will get to explore two contrasting destinations with rewarding opportunities and memories. Los Angeles encourages you to overload your holiday with unforgettable moments, where you can visit some of the world's most popular landmarks, ticking off your bucket list, one activity at a time! Fiji is for those wanting to relax, giving time to restore the mind, body and spirit, surrounded by beautiful landscapes.
Fiji
Fiji is positioned in the heart of the South Pacific, with 333 Tropical Islands surrounding the mainland. Fiji sets itself apart, with eco-friendly activities such as mountain climbing, surfing, soft coral diving and zip lining. This destination is a wonderful holiday hotspot for both couples and families looking to escape the every day hustle and bustle, to sit back on sugary sands while gazing out to the turquoise lagoons of the South Pacific.
Los Angeles
Los Angeles, also known as the 'City of Angels' is home to America's television and film industry, many landmarks and hotspots in this vibrant city include the Universal and Warner Brother studios with behind the scene tours, not forgetting the famous Hollywood sign! Families and couples have plenty to explore around Los Angeles, from visiting Madame Tussauds, enjoying an entertaining day at Disneyland, or spending some quiet time on Santa Monica beach, with the opportunity of exploring the wonderful shopping district and eateries.
'Save' REF: REFHQ21275
Holiday Builder
FROM £3900PP
Please call or email for alternative dates and hotels.
STOP 1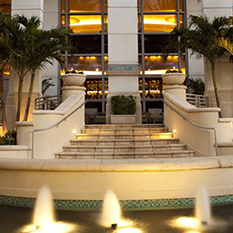 This 5 star hotel is located on the beachfront of Santa Monica, with impressive scenery that can be seen from the room balcony. The Loews Santa Monica Beach Hotel is furnished with stylish, yet cozy interiors, bringing you a home from home ambience. Spacious suites allow for families and couples to enjoy the luxury of privacy while still enjoying casual living within the hotel room, making quiet nights in or relaxing on your private furnished balcony accessible and effortless. The beauty of this resort is the prime location on Santa Monica beach, take advantage of being close to an open-air shopping district, world-class sports events and Hollywood's walk of fame!


STOP 2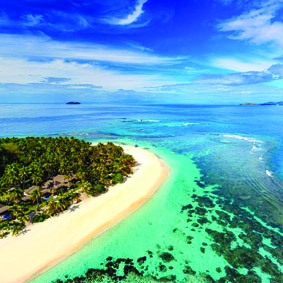 Half Board, Beach Front Brue
Escape to the Island of Matamanoa, where your life's cares are swept away from the shore and your relaxation levels heighten as your feet sink into the sandy beach and your skin feels the gentle touch of the glowing yellow sun . Matamanoa is a small Island, west of Nadi International Airport, sands are a sugary-white hue and the coral reefs and lagoons are a dreamy picture of paradise. Matamanoa offers accommodation suitable for all, from secluded beach villas, to Bures with spacious living, offering the finest service of privacy. A Fiji holiday to Matamanoa will allow you to sit back and take advantage of the simple things in life, why not book a rejuvenating spa treatment, or go on an adventure of mountain hiking or canoeing in the beautiful South Pacific Ocean.
STOP 3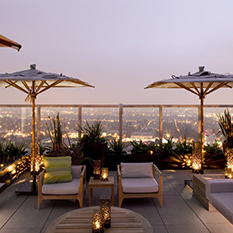 Andaz West Hollywood is part of the Hyatt franchise; this hip boutique is located in West Hollywood, California. Blend in with the glitz and glam of Hollywood, where the interiors ooze elegance and class mixed with modern furnishings and romantic detailing throughout the hotel. The spacious suites are designed with sleek interiors and furnishings, offering incredible views of the city below, especially at night when the city lights come alive. Make your way up to the hotel's highest rooftop pool in LA, where amazing trails of Hollywood can be enjoyed.