A Photographer's Guide to Singapore
At just 279 square kilometres, Singapore is relatively modest in size. Yet this vibrant city-state is packed to the rafters with things to do and see. From eye-popping tourist attractions on iconic Marina Bay to the higgledy back streets of lesser known neighbourhoods where kaleidoscopic street art abounds, this incredible Southeast Asian hub is truly a photographer's playground.
The main question for any photographer visiting Singapore is probably Where do I start? Despite the nation being fairly compact, there are endless hidden gems to discover and knowing where to look is key. To aid you in your efforts, we've put together a diverse list of picture-worthy places that might just tempt you over to this captivating country.
Boat Quay
Hugging the edge of the Singapore River is an area known as Boat Quay. Historically significant as a thriving part of the old Port of Singapore, this area today is a calm oasis the city's heart. Rustic old shophouses line the waterfront, boasting a wealth of features on which to focus your lens. The area is largely pedestrianised, making it attractive to many and therefore an excellent place to people-watch. See tourists excitedly making their way along the water's edge to Marina Bay Sands, or watch as office workers enjoy a peaceful lunch break in the sun. Heritage-laden bumboats that snake their way up and down the river make an ideal addition to any photographs of this area.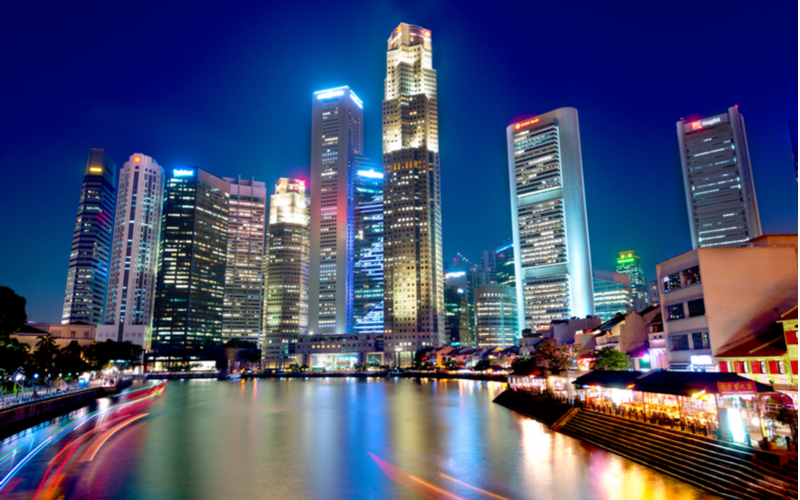 Chinatown Markets
A heady blend of diverse sounds, evocative smells and incredible sights await at the Chinatown markets. This is the place to come for intricate shots of stands overflowing with colourful wares and bargaining shopkeepers trying to make a sale. You'll find stalls packed with everything from souvenirs and jewellery to religious artefacts and a thousand chopsticks. There are food stands too where roasted chickens hang idly from metal hooks and piles of lurid yellow durian flesh induce the odd bidding war. Capture the organised chaos of everything through your camera before stopping in at a shophouse for a well-earned bubble tea.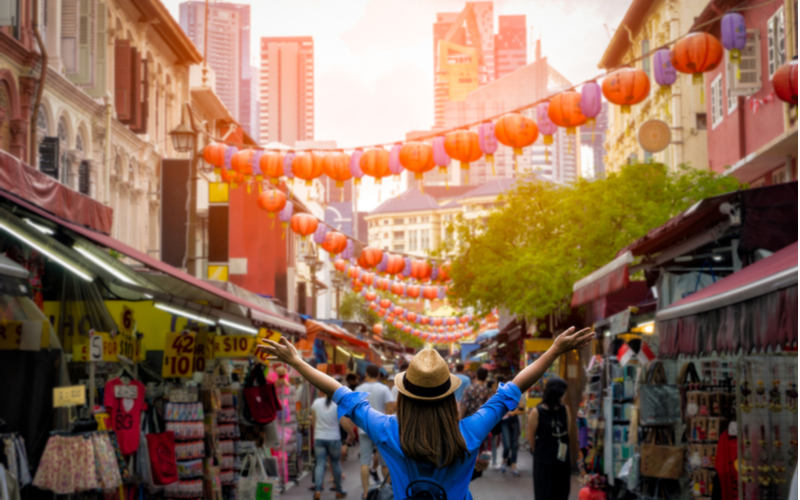 Haji Lane
Located in Singapore's bustling Kampong Glam is the enchanting Haji Lane. This unassuming little street is as much of an outdoor art gallery as it is a place to shop, with colourful murals splashed across buildings and adorning every adjoining alley. If you want the place to yourself then an early morning visit is required as teeming tourists descend once the little boutiques throw open their doors. For photography purposes, the light is likely better when the sun is high in the sky, so you might prefer to take your chances and visit amid the throngs. Take the MRT (Singapore's version of the Tube) over to Bugis and then make the 6-minute walk over to this fascinating place.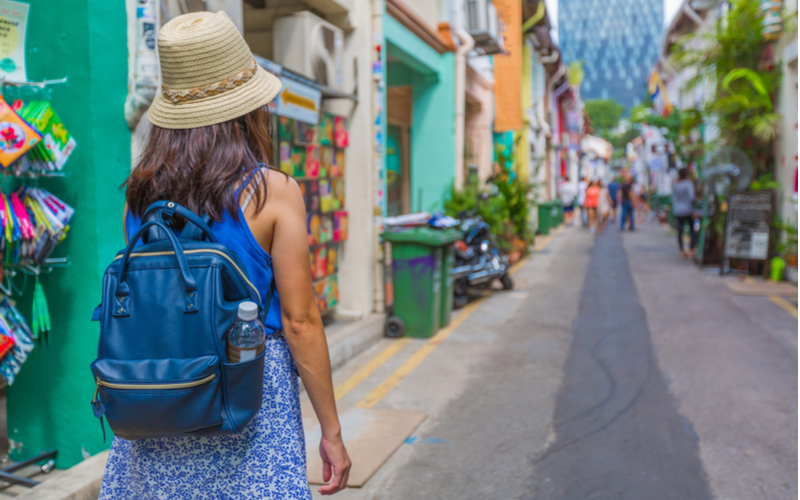 Gardens by the Bay
If nature photography is your thing, then Gardens by the Bay are for you. Opened in 2012, this exquisitely crafted nature park comprises three stunning waterside spaces. Showcasing an incredible array of tropical flora, Singapore's most magnificently imaginative attraction provides a plethora of places to snap that perfect shot. Wander the East Garden for stunning skyline vistas, or spend time in the lofty Cloud Forest where a tumbling six-storey waterfall and fairy light-speckled trees appear ethereal in the surrounding mist.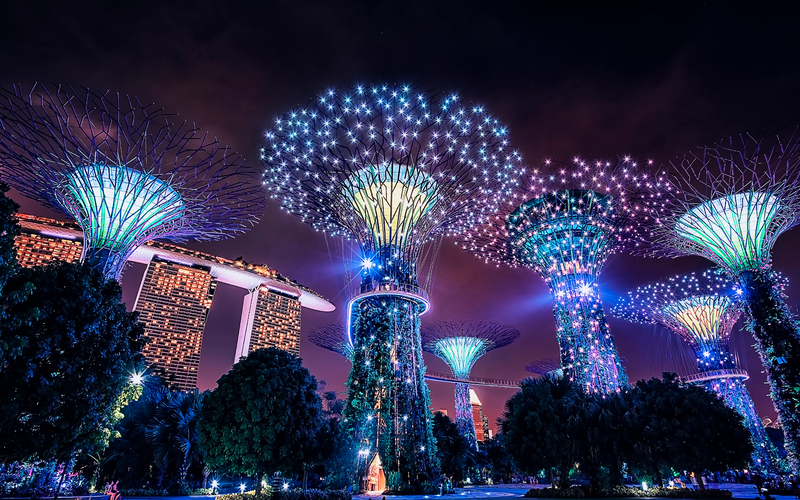 Little India
Vibrant colours characterise the eye-popping neighbourhood of Little India. This incredible place is teeming with life, boasting divine fabric shops, bounteous street food stands and decor that wouldn't be out of place in central Delhi. This area of Singapore is truly a feast for the eyes – and therefore also your camera lens. Both the Downtown and North-East lines of the MRT serve Little India, so you'll easily reach this intoxicating place from anywhere in the city. Spend time observing the crowds to capture the perfect candid, though be sure to ask permission for any overt portraits.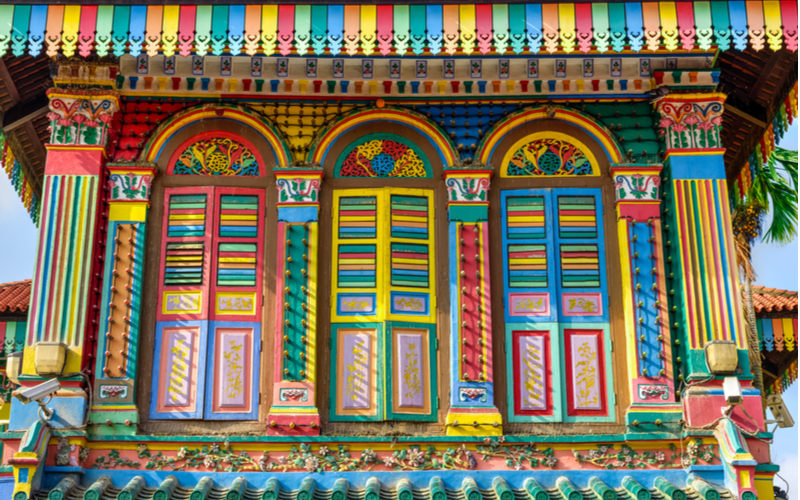 Tiong Bahru
A little out of the centre is the fascinating neighbourhood of Tiong Bahru. A beguiling blend of old and new, this easy-going place is renowned for its evocative murals and treat-laden bakeries. Spend time meandering the streets and discover the intricate public artwork or angle your camera towards the pretty boutiques and cafes to snap beautifully adorned window displays. The murals here speak of bygone times and are effectively a picture history of the city – worthy of a wander if only to gain insight into Singapore's captivating past.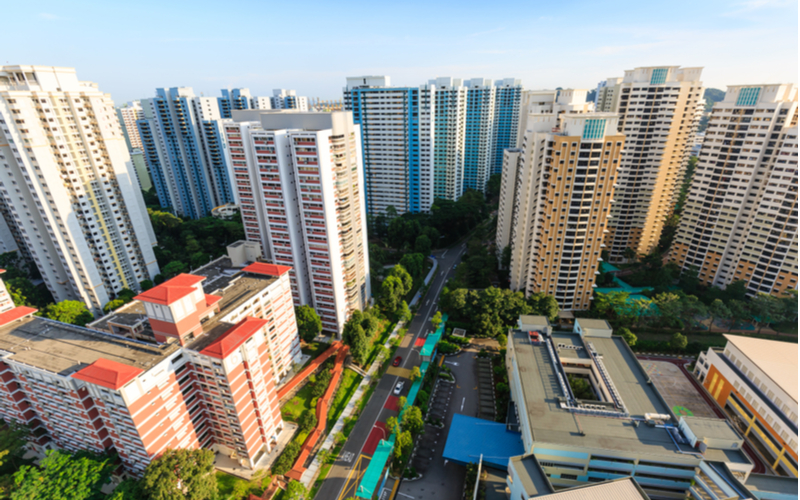 Botanic Gardens
The sprawling Botanic Gardens provide another nature-rich haven in which to test a variety of camera angles. With more than 10,000 plant and flower species filling this vast and verdant area, you'll never be short of beautiful shots to collect. Shimmering lakes, secluded canopied corners and intricate pagodas can be found throughout this peaceful place, while the onsite National Orchid Garden is sure to entice you in for a few dazzling close ups.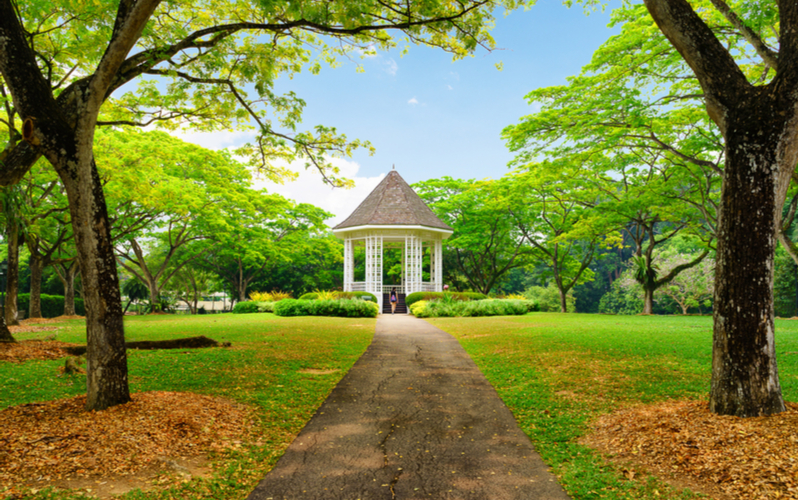 Buddha Tooth Relic Temple
Temples are abundant throughout Singapore, though for stunning facades and glittering interiors the Buddha Tooth Relic Temple is hard to beat. Make the easy walk from Chinatown and spend time getting the perfect shot of this building's stately exterior. Before progressing, be sure to respectfully cover your shoulders and legs, then enter the dazzling red and gold structure for astounding Buddha statues and exquisite adornments. Visit in the evening to witness the entire place beautifully illuminated against the dusky night sky.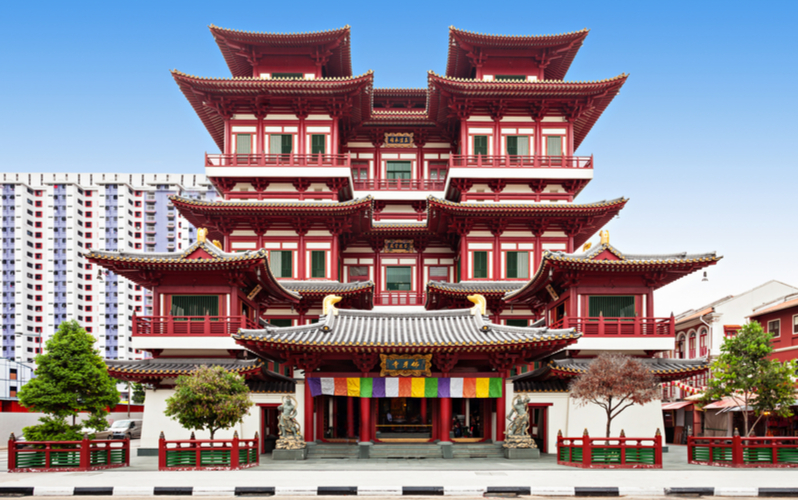 Sri Mariamman Temple
Located on South Bridge Road is Singapore's oldest Hindu temple. Sri Mariamman is iconic, with a colourful exterior stretching up into the heavens and catching the eye of all who pass by. The entrance tower is a great photo opportunity in itself, though exquisitely carved interiors are the temple's real treasure. Don't miss the incredible frescoes, especially the large mandala diagram on one of the ceilings.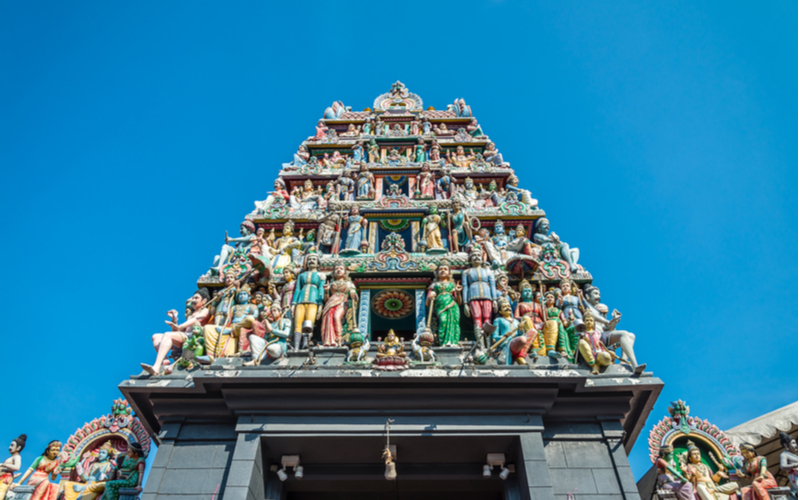 Maxwell Food Centre
Singapore is famed for its street food and with good reason. You'll find a wealth of sensational street food stands all across the city, though it's the bustling hawker centres that are a particular draw for photographers. Right in the heart of the city you'll find Maxwell Food Centre, one of Singapore's most lively hawkers. Zoom in on sizzling platters of Szechuan beef and aromatic plates of chicken rice. Watch seasoned self-taught chefs craft fresh egg noodles and pull fluffy char siu bao from steaming ovens. Capture the delight induced by inky kopi c and kaya toast, then grab yourself a tray and indulge with your own gastronomic feast while flicking through your very best shots of the day.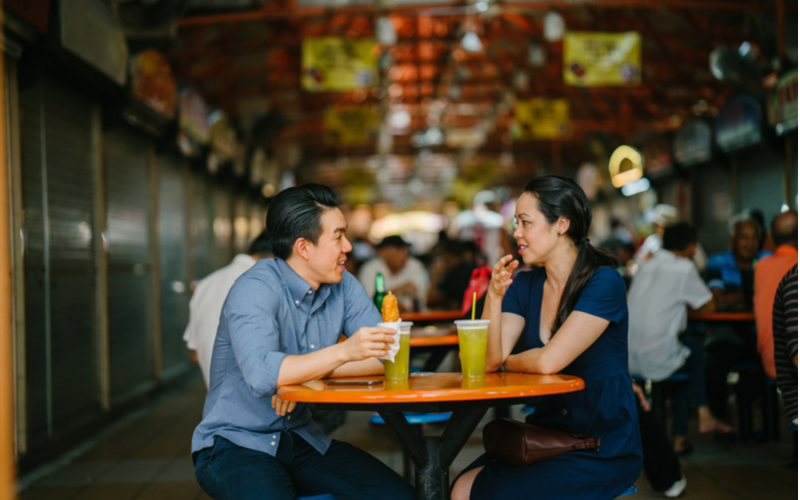 Inspired by our photographer's guide to Singapore? Contact a Travel Expert about a tailor-made holiday package today. Call us on 0800 0856 846