Overview
Discover ancient and contemporary sights of India on our Golden Triangle with Jodhpur, Udaipur and Kovalam escorted tours, our Golden Triangle Tours include flights, transfers and accommodation. Begin and end your journey in Delhi, with scenic drives, lake boat cruises, elephant rides, train journeys and walking tours. You'll have services of an English-speaking guide, as well as assistance to and from the airport. If you are interested in the Golden Triangle tour, please speak to our travel advisors who can tailor make your India Tour exactly how you like it!
'Save' REF: REFB3319
Holiday Builder
FROM £1175PP
Price from £1175pp. Please contact us for alternative hotels.
STOP 1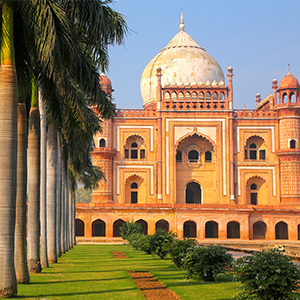 Breakfast, Executive Room
Stay at Hans Plaza, Delhi
Upon arrival in Delhi you will check into your hotel at Hans Plaza where you will stay overnight. This will serve as your base for the next day of sightseeing.
STOP 2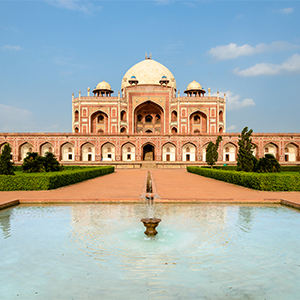 Breakfast, Executive Room
Stay at Hans Plaza, Delhi
After breakfast, delve in a full day of exploring the new and old transformations that Delhi has undergone since 6th Century BC from the highs and lows of Pandavas ruling and the British Raj. Dig deep from one end of the timeline to the other, visit the Jama Masjid, trail Chandni Chowk, the busiest market in Old Delhi and set your eyes upon the iconic Red fort. Don't forget to see Humayun's Tomb, which was the first garden tomb to be built in the Indian sub-continent, or the Qutab Minar, which is the tallest brick minaret in the world.
STOP 3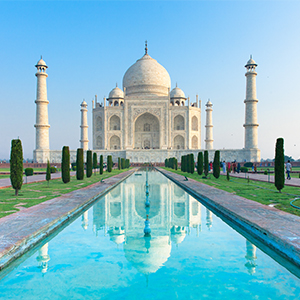 Breakfast, Superior City View Room
Stay at Four Points by Sheraton, Agra
After breakfast, transfers will pick you up and take you to New Delhi railway station and board the Gatimaan Express, you will then be assisted to your hotel. Once settled in, you will embark on an afternoon half-day city tour of Agra. Visit the Red fort, Mughal architecture and set your eyes upon the iconic and world-renowned Taj Mahal, this immaculate building took 21 years to construct.
STOP 4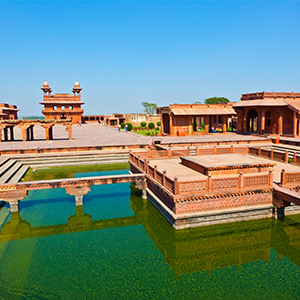 Stay at Zone by Park, Jaipur
The scenic 5-hour escorted drive to Jaipur will have you seeing gorgeous sights of Fatehpur Sikri, a World Heritage centre built in the 16th Century, with red sandstone architecture, mosques and tombs. Once at your hotel in Jaipur, also known as the 'Pink City', you are free to wander around, explore the picturesque gardens, courtyards, museums and strikingly coral sandstone architecture.
STOP 5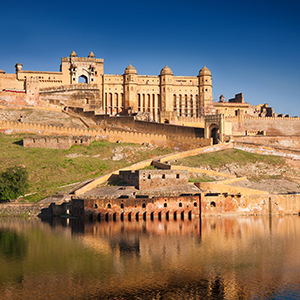 Stay at Zone by Park, Jaipur
A full day of sightseeing Jaipur commences, see the colourful culture, forts, palaces and lakes in Rajasthan, Jaipur's northern state that borderlines Pakistan. Amber Fort is set high upon a hill and has become a treasured tourist attraction, usually accessed by elephant ride. Inside this magnificent fort, you'll see thousands of tiny mirrors, beautiful painted artworks and eye-catching structures. Later on in the day you will visit City Palace, with splendid museums showcasing some of the rarest and ancient manuscripts and arms, which date back to the 15th Century. As you come to the end of your day, you will see Jantar Mantar in New Delhi, an area that consists of 13 architectural astronomy instruments, which brings together social practices and scientific cultures.
STOP 6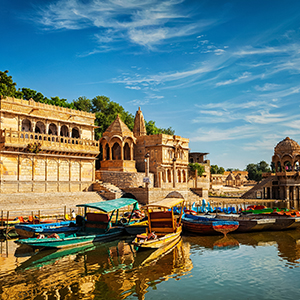 Stay at Ranbanka Palace , Jodhpur
After breakfast, you will wait for your transfer to pick you up for a 6.5-hour journey from Jaipur to Jodhpur. Jodhpur is the second largest city in Rajasthan, also known as 'sun City'. Once you've arrived at your hotel in Jodhpur where you'll have time at your leisure to explore the area.
STOP 7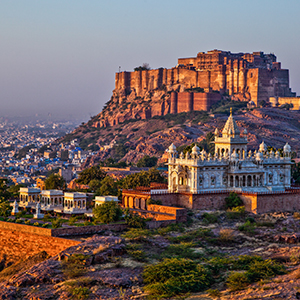 Stay at Ranbanka Palace, Jodhpur
After breakfast, you will be escorted on a half-day sightseeing trip Mehrangarh Fort. Boasting of being one of the largest forts in India, Mehrangarh is built 410 feet above the city, showcasing some of the most impressive vistas of the country. Inside the fort, you will see a collection of arms, costumes, paintings and palanquins. Later in the day, you'll drive past the Mandore garden, built along the lines of a Hindu temple.
STOP 8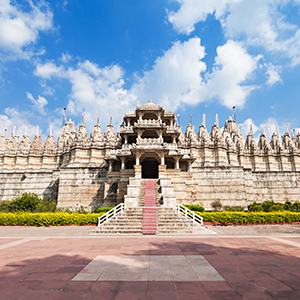 Stay at Golden Tulip / Rajputana Resort, Udaipur
After breakfast you'll begin a 6-hour transfer from Jodhpur to Udaipur, en route you will visit the Ranakpur Temples, which is acclaimed worldwide as an architectural masterpiece. Once arrived in Udaipur you will check into your hotel and enjoy the rest of the day at your leisure.
STOP 9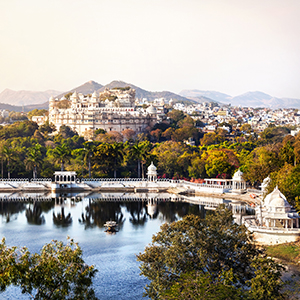 After breakfast, you will proceed on a full day tour of Udaipur, visit the 400-year old marble-built City Palace, constructing of courtyards, pavilions, terraces, corridors, rooms and hanging gardens. From the balconies, you can appreciate panoramic views of Lake Palace hotel and Jag Mandir on one side, and the bustling Udaipur city on the other. While here, why not enjoy an evening boat ride on Lake Pichola, an artificial fresh water lake made in 1362 AD.
STOP 10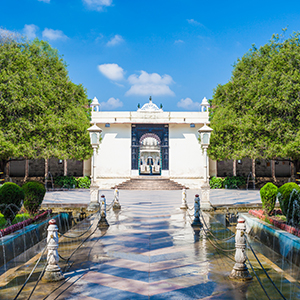 Enjoy a day at leisure in Udaipur, with access to a vehicle at your disposal for local use only. Spend the day trailing through botanical gardens at Saheliyon-ki-Bari, or Moti Magri Park. Gulab Bagh and Zoo is the largest garden in Udaipur, with countless varieties of rose flowers, leopard and tigers, and family friendly attractions.
STOP 11
After breakfast, drive to Udaipur airport and board a flight to Delhi, on arrival in Delhi you will be greeted by your assisted transfer and taken to your hotel. You will stay overnight in Delhi.
STOP 12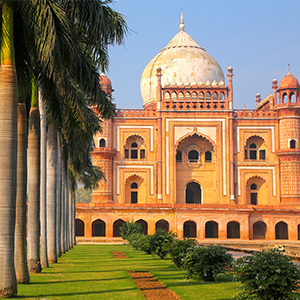 After tucking into your breakfast, you will be met by transfer to take you to Delhi airport for a flight back to the UK at your chosen airport.