Overview
See some of Japan's most popular sights, which are covered with our 12 night Essential Japan, ticking pff plenty from your bucket list. From sightseeing the majestic Mount Fuji to traditional Geisha performances and being dazzled by the bright lights of bustling Tokyo.
A quintessential choice for first-time travellers to Japan, this tour ensures you don't miss out on Japan's colourful contrasts of the new and old. From visiting shrines and temples that have stood the test of time, to seeing it all in Tokyo at a speed of light on the bullet train. The awe-inspiring Hakone National Park, home to a 3,000-year old lake, which you will drift along and the warmth from onsen hot springs will leave you feeling utterly relaxed – just some of the highlights from this essential Japan tour!
Save 'REF': Q50859
Holiday Builder
FROM £2570PP
Please call or email and for alternative dates and hotels.
STOP 1
STOP 2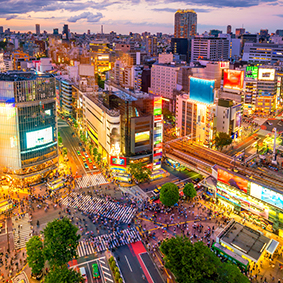 On arrival in Tokyo you will be met by your meet & greet assistant and transfer to the hotel by shared shuttle.
STOP 3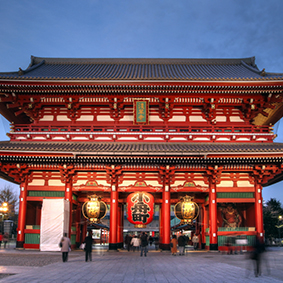 On your second day of the Essential Japan tour you will take a tour of the city with a local guide using Tokyo's friendly public transport. The tour begins with a visit to Meiji shrine dedicated to the defied spirit Emperor Meiji, which is a popular place for traditional Japanese weddings. Afterwards take a walk down the shopping street of Omotesando, lined with flagship stores of the world's top fashion brands. After your welcome lunch with your leader you will head across to Asakuka, which is Tokyo's old town, in which the old and new collide.
STOP 4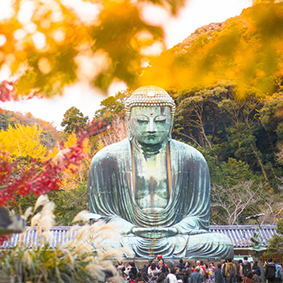 On your last day in Tokyo you will explore Japan's former capital, Kamakura. Making your way by public transport, you will explore what use to be the world's largest city, however Kamakura is now a small, and sleepy seaside town with temples, shrines and attractions. You will visit one of its most popular attraction, the Hasedera Temple, a giant bronze Bhudda, which dates back to the 12th century and sits 13.35m high. During the tour you will have time to leisurely explore Komachi street, which is renowned for its shopping.
STOP 5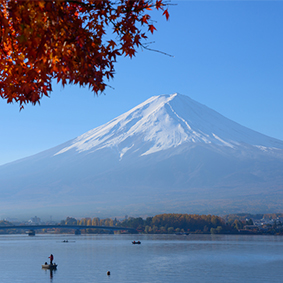 Breakfast, Lunch & Dinner
Hakone PAX Yoshino or Ichinoyu Ryokan
Take the Limited Express train from Shinjuku to Hakone in which you'll be accommodated in the breathtaking Hakone National Park. In beautiful location to admire Mount Fuji in the background, you'll have time to slow things down and enjoy the natural surroundings as well as indulge in traditional Japanese past times. Cruise Mount Fuji's 5th Station, which is the highest entrance to the highest peak in Japan. Take a ride on the Komagatake Ropeway, which is a cable cart offering staggering views of Hakone National Park! Marvel at the natural surroundings that have stood the test of time as you drift across the 3,000 year old Ashinoko Lake on a grandiose replica pirate ship before zigzagging through the mountains on the Hakone Tozan 'switchback train'. On the evening you can enjoy relaxing at your leisure in a traditional style accommodation, or retreat to a traditional onsen hot spring for spa indulgence.
STOP 6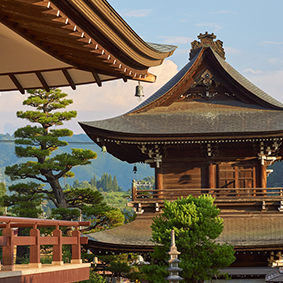 Takayama Ouan Hotel (Or Similar)
Head on a bullet train and say goodbye to the snow-capped Mount Fuji and say hello to the alpine vistas in Takayama. When changing trains in Nagoya you can grab a bento box to go like a local! Onward, you'll ride one of Japan's most scenic train routes through gorgeous gorges and marvellous mountains. When you arrive in Takayama you can enjoy this Edo period merchant town, from beautifully preserved buildings to distinctive culture. Takayama is known for its food offerings, from delicious Hida beef, famous Kobe and sake!
STOP 7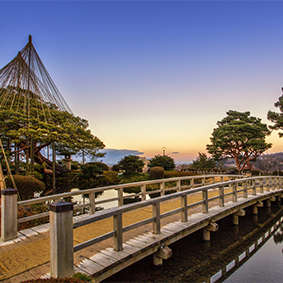 Kanazawa Tokyu (Or Similar)
Journey by train to Kanazawa, which is also known as 'Little Kyoto' - a city that was spared from bombing during the Second World War, has a plethora of culture and history to its name, with many historic districts still in tact today! Visit the Kenrokuen Gardens, which happens to be one of the 3 most beautiful landscape gardens in Japan! During the evening you can watch an authentic Geisha performance in a 200-year old tea house in the Higashi Chayagi District, which is one of the few active Geisha districts in Japan!
STOP 8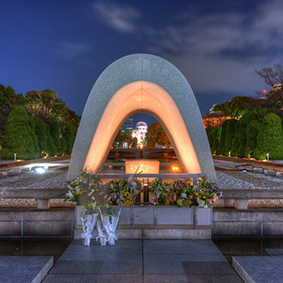 Mitsui Garden Hotel or New Hiroden (Or Similar)
Hop on board the Limited Express Thunderbird Train from Kanazawa to Kyoto, which takes around 2 hours and travels 225km. When you arrive in Kyoto you will transfer to the Shinkansen bullet train that will take you to Hiroshima, known as the 'City Of Water' and is the largest city in the Chugoku Shikolu region. During the afternoon you can enjoy a stroll around the Hiroshima Peace Memorial Park, located in the center of the city, then onwards to the A-Bomb Dome, also known as the Hiroshima Peace Memorial – now a UNESCO World Heritage Site!
STOP 9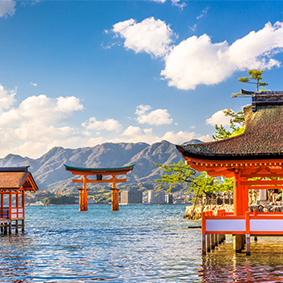 Breakfast, Lunch & Dinner
Hop onboard a ferry to the beautiful, historical island of Miyajima in which you will stumble upon the magnificent Itsukushima Shrine, a UNESCO World Heritage Site that looks as though it's floating out to sea! Fall in love with this island's breathtaking sceneries of stunning mountains and for awe-inspiring sights stroll through Momiji-dani Park where you will find almost 200 colourful trees and white-tailed deer. From here climb Mount Mi-sen by cable car or on foot along a climbing path. From the mountaintop you can adore the gorgeous views of the islands dotted in the sea. After your day on the island, you will travel back to Kyoto from Hiroshima on bullet train.
STOP 10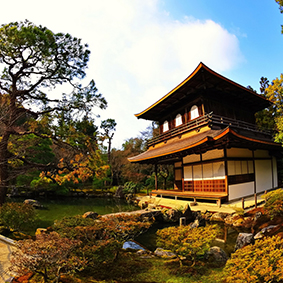 Royal Park Hotel The Kyoto (or similar)
Explore Kyoto with a visit to Ginkaku-ji, the beautiful gardens feature pink blossom lined canals for the most picture-perfect and naturally iconic stroll. In the afternoon you will visit Fushimi Inari Shrine, which may look familiar as it's used in the Memoirs of a Geisha movie! Home to over 10,000 red tori gates, which makes the pathway up the mountain behind the temple… Afterwards visit the Sanju-sangendo temples in eastern Kyoto, famous for its 1001 statues of the Goddess of Mercy, Kannon. Afterwards, enjoy the futuristic city of Kyoto.
STOP 11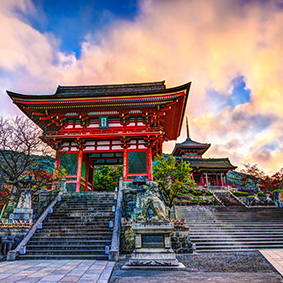 Set off by coach in the morning with your guide to discover Kyoto. Firstly you will visit Arahiyama, which is one of Kyoto's most popular sights to behold. Begin by visiting Tenryu-ji Temples Garden, ranked as number one of the Five Great Zen Temples of Kyoto where you can submerse yourself in a Zen-like ambience. Afterwards move onto Kinkaku-ji, which is considered as one of the most popular temples in Kyoto! Finally you will visit Kiyomizu-dera Temples, a must-see attraction. End your day with a traditional Japanese ceremony and learn the Zen of tea!
STOP 12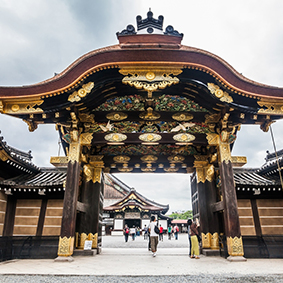 In the morning you will visit Nijo Castle and discover the magnificent audience halls, which were built during the Edo period. Renowned for its stunning architecture, from decorative sliding doors to 'chirping' nightingale floors. Afterwards, take a walk to Nishiki Market, a narrow shopping street lined with over 100 shops and restaurants to choose from. Kyoto's Kitchen is a marvellous market specializing in all things food related from Japanese sweets, pickles, dried seafood and sushi! Explore Kyoto in the afternoon at your leisure.
STOP 13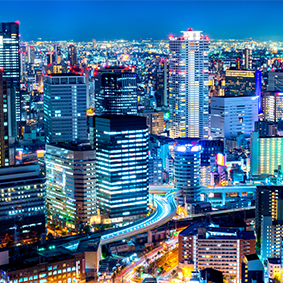 Return back to the UK on your final day by transferring from Kyoto to Osaka airport by shuttle bus.