Have more time off this year with this Bank Holiday hack for 2019
Looking to make the most of your time off in 2019? There's plenty of opportunity for you to take advantage of the bank holidays so you can get more time using less annual leave and more importantly, getting that amazing holiday booked! Find out how to maximize your annual leave below.
16 days off for Easter
Take off… 15-18 and 23-26 April 2019
Gives you… 8 days off work
Due to the weekends as Good Friday is on the 19th April and Easter Monday is on the 22nd April, which means you can have a 16-day holiday in a row!
Holiday ideas…
All that time off calls for a long-haul holiday, why not tour Vietnam where you can cruise along the Halong Bay, a spectacular UNESCO-listed site. Another great place for touring is Japan, from the futuristic skyline of Tokyo to spotting Geishas in Kyoto.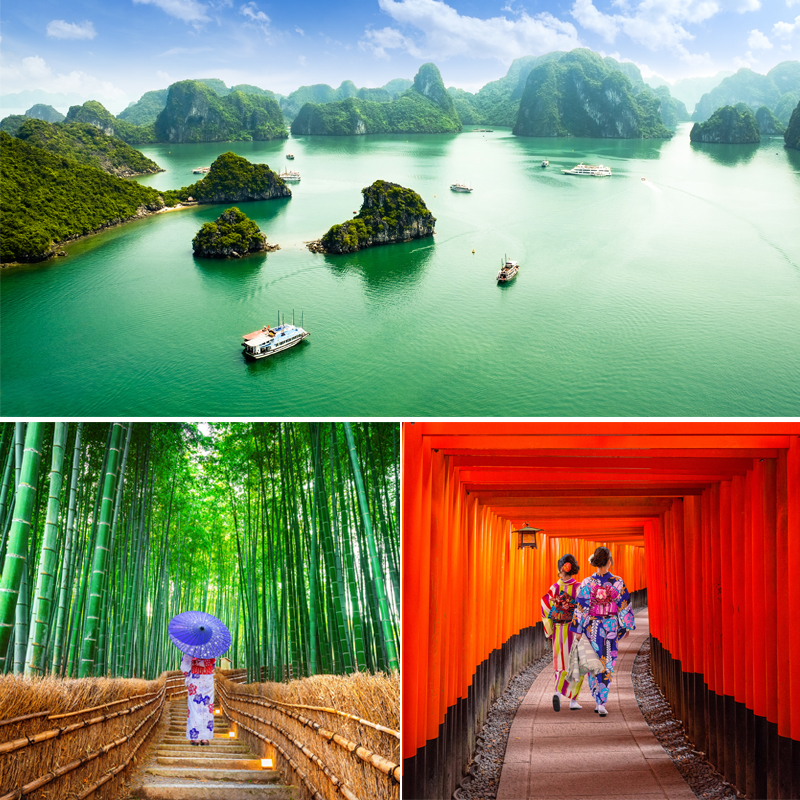 18 days off in May
Take off… 7-10 and 28-31 May 2019
Gives you… 8 days off work
Take advantage of the bank holidays at the beginning and end of May, time taken off between 7th and 10th May gives you 9 days off and then another 9 days off at the end of the month.
Holiday ideas…
Soak up the sunshine abroad before the UK summer time with a break in the Seychelles, which is home to breathtaking and famous beaches such as Anse Source d'Argent, which is known for being the film location of the Bounty advert. If you're looking for breathtaking nature, why not head to Canada and take in the great outdoors in Banff, hop on the Rocky Mountaineer to appreciate the spectacular sceneries that unfold throughout the journey, from lakes and forest to spotting grizzly bears!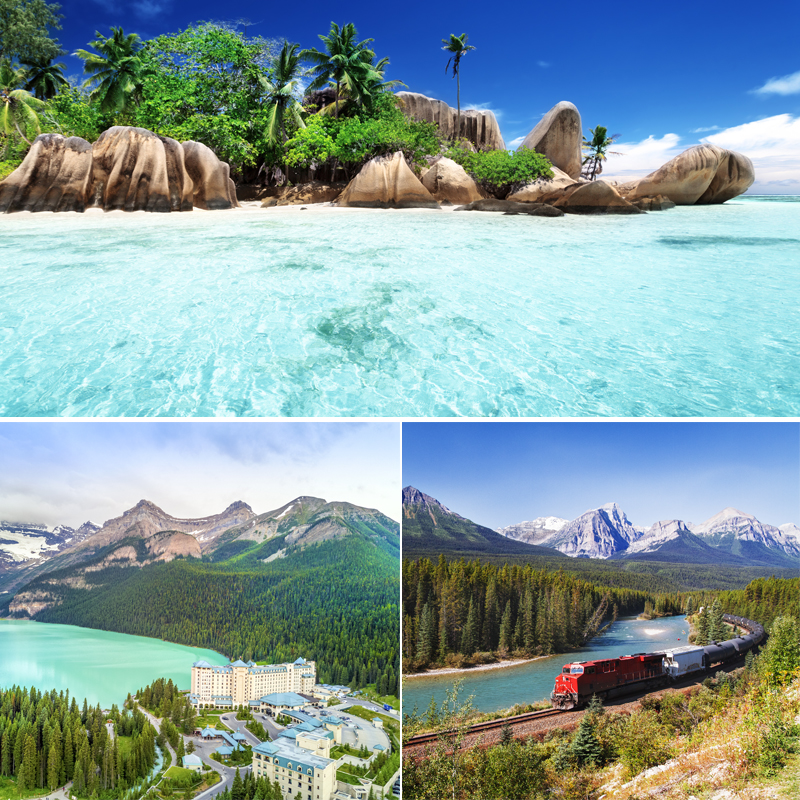 16 days off in August
Take off… 19-23 and 27-30 August 2019
Gives you… 9 days off work
Take advantage of the bank holiday in August (Mon 26th) by taking 9 days off for annual leave for a nice long break in the summer.
Holiday ideas…
Nature and animal lover's can take advantage of the long time off in August by booking a once-in-a-lifetime safari holiday in South Africa, Madagascar or Kenya. Romantic destinations such as Fiji, Bora Bora and Mauritius are also excellent beach destinations to spend with your significant other for an extended honeymoon, anniversary or special occasion.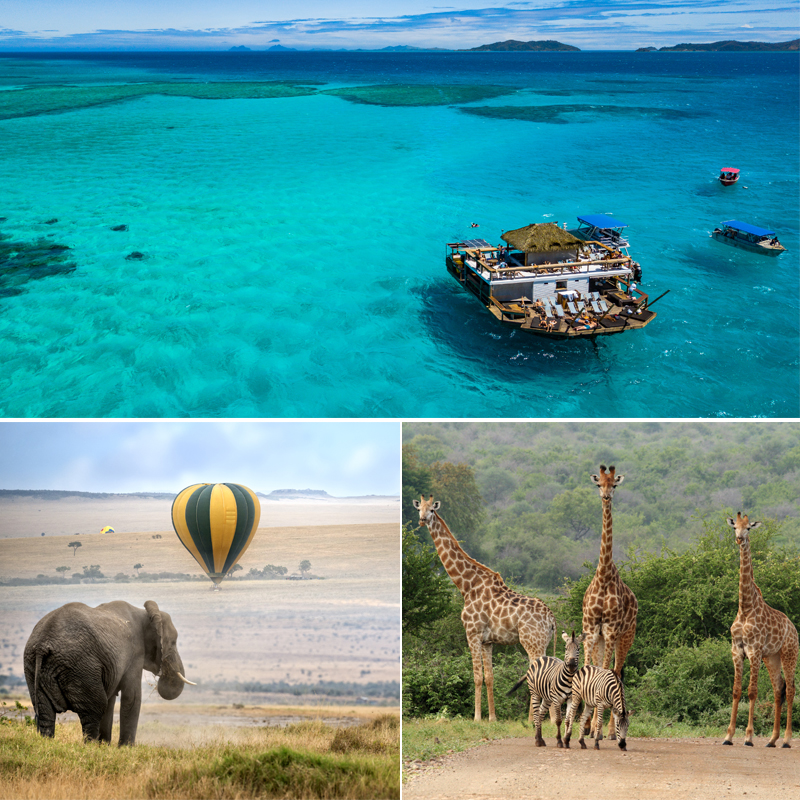 16 days off in December
Take off… 23-24, 27, 30-31 December 2019 and 2-3 January 2020
Gives you… 7 days off work
Christmas is full of Bank Holidays with Christmas Day, Boxing Day and New Year's Day so take full advantage of celebrating Christmas and New Year with 16 days off in a row.
Holiday ideas…
Whether you're looking for winter sunshine or wishing for snow, there's plenty of choice when it comes to a holiday in December and January. For some sunshine, head to the Maldives to ring in the New Year in style (and with a tan), combine the Maldives with a tour of Sri Lanka to soak up the rich culture, or opt for Thailand as your preferred Multi-Centre destination with excellent city and beach combination. If you're looking for a destination to celebrate the New Year, unforgettable city breaks include New York, Dubai, Sydney and Hong Kong.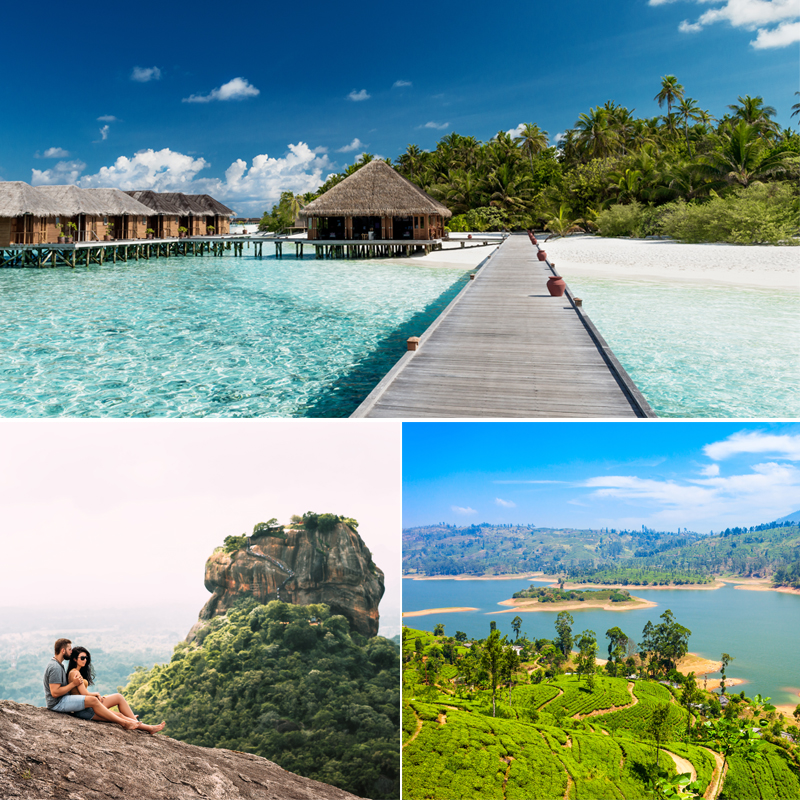 Inspired by the Bank Holiday hack 2019? Contact us today about deals and holiday packages available. Contact us online or call 0800 0856 846