Wardrobe must-haves for your winter weekender
Winter is a time for cosying up to loved ones in countryside pubs or jetting off for a festive weekend away. Whether you've planned a UK staycation or a break abroad to take full advantage of foreign Christmas markets, Pure Destinations have got your winter holiday wardrobe sorted.
We've put together some tips for packing for a mini getaway and highlighted some winter wardrobe must-haves – with a little help from presenter and jetsetter Emma Willis, who has recently launched her fourth collection with Next (and has cited Ibiza as one of the sources of inspiration for her ranges!).
Tip 1: Don't leave packing to the last minute
The biggest no-no when it comes to packing for a holiday (no matter if it's a mini break or a full blown fortnight away in a far flung destination) is leaving it to the last minute.
Although busy days at work and packed weekends may not leave you with much time, try not to leave packing to the last minute. You'll become stressed and end up forgetting vital things.
Unfortunately, packing for a winter break tends to require a little more prep than for a summer holiday – something that is echoed by Emma Willis who told us she finds dressing for winter slightly challenging:
"I think winter is trickier. In the summer, depending on where you are, you don't have to wear as much but in the winter you have to layer everything. You have to look at whether you've got the right coat to go with the right chunky knit, and will the coat fit over the top of it?" 
To save on space in your carry-on, try and wear some of your layers to the airport. Don't bother packing your coat as it'll be bulky and take up room; instead, wear it to the airport and take it off when you need to.
Tip 2: Make sure to take a decent coat with you
It goes without saying: make sure you take a decent winter coat with you, one that's appropriate for the climate of your destination – whether you're headed to New York or Yorkshire.
There's nothing worse than arriving at your destination and realising you've underestimated the weather forecast and it's actually much colder than you originally thought.
Pack something that's versatile and can be worn in the daytime and at night. Emma's latest collection with Next features a long khaki coat – perfect for keeping you toasty when out and about.
Alternatively, if you're heading somewhere that's not too chilly, opt for an aviator style jacket – thick for maximum warmth and stylish at the same time.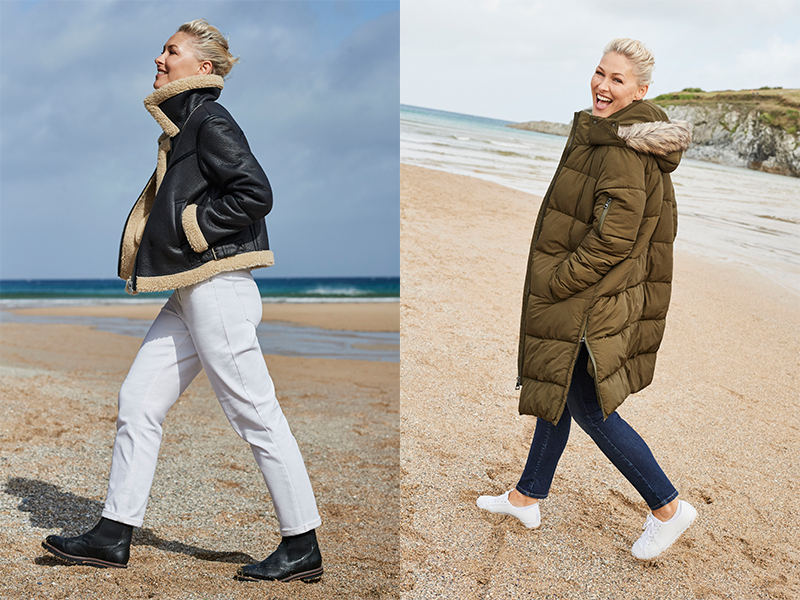 Tip 3: Pack for evenings out
Christmas is also the time for evening celebrations – and much more so when you're away from home and wanting to get a taste of the nightlife. Whether that involves venturing to the bright lights of a city or pub-hopping on British soil, there may be nights when you'll want to dress up – especially if you happen to be away for Christmas Eve or New Year's Eve.
Given your limited carry-on space, pack a couple of key evening wear staples that can be mixed and matched to suit the occasion and give your holiday wardrobe a bit of variety.
For Emma, a tuxe jumpsuit is her go-to outfit choice for evening occasions because it's easy to just "throw on and wear to any event".
Jumpsuits are great because of their versatility; they can be dressed down with flats and a denim jacket or jazzed up with heels and a blazer. And because they keep you completely covered, they'll help you stay warm as well.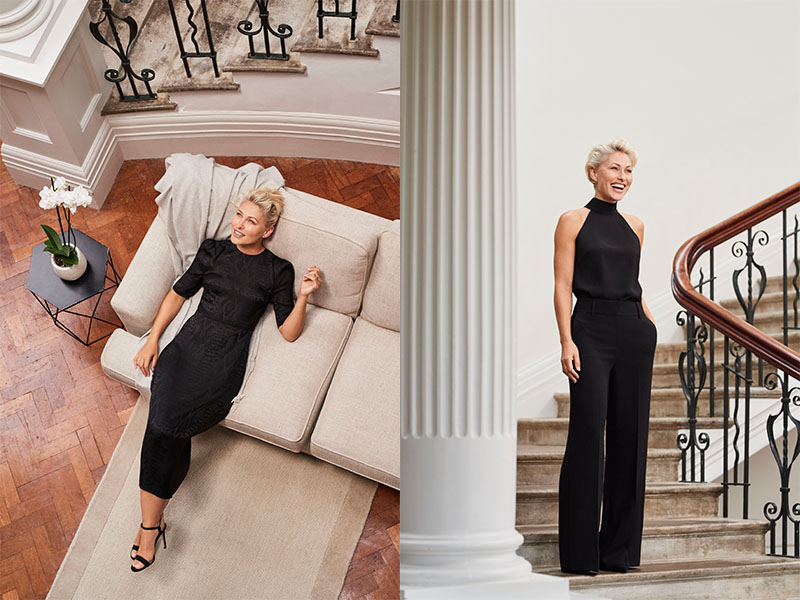 Tip 4: Pack for daytime sightseeing
Pack loungewear and comfy outfits that are good for sightseeing in the cold (something that you might be doing a lot of if you're heading abroad).
Go for casual jumpers and fluffy knitwear that can be piled under coats if you're out all day exploring, or worn over the top of pyjamas on lazy days spent at your accommodation.
With a range of different styles and necklines, Emma's latest collection allows you to decide how warm you want to be and pick the neckline that's most flattering for your body shape.
When we asked her what she'll be wearing over the Christmas period, she assured us she'll be getting cosy:
"Normally pyjamas, which I love designing and we've got some great ones for Christmas. I like to be comfortable and at Christmas I like to stay home with my family as much as possible. Christmas Eve, Christmas Day and Boxing Day is family time, so I wear pyjamas, casual trackies and Christmas jumpers!"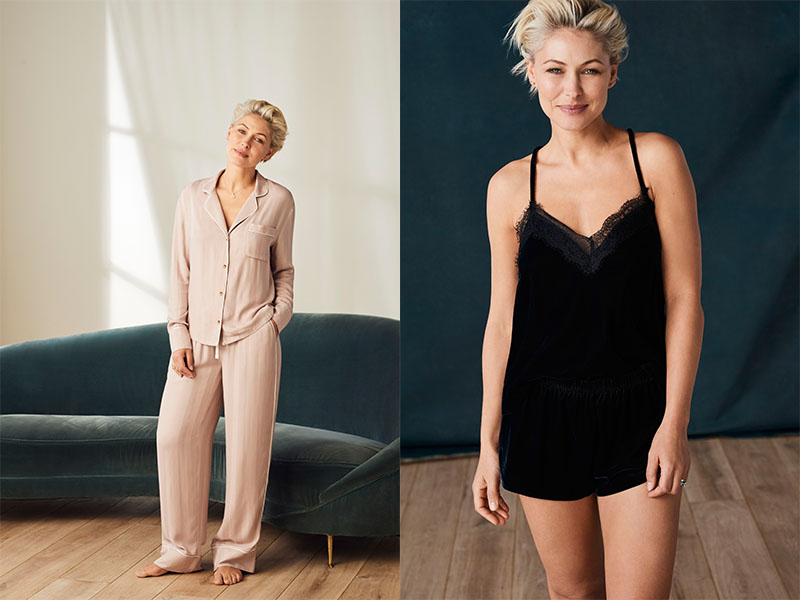 If you haven't yet decided where to go for your winter break, visit the Pure Destinations blog for more holiday inspiration.