Top romantic city breaks in Europe
You don't have to travel far to escape the cold for a romantic escape in the sun. Europe has a wide collection of charming city's to explore and finding the perfect place with whimsical sceneries and romantic excursions to make your holiday fulfilling and memorable. Find out which top romantic city breaks in Europe made our list for 2016!
Athens
Athens is the Capital of modern Greece, yet still holds strong domination by 5th Century B.C.E landmarks, with hilltop ancient buildings and a contemporary city skyline.
Romantic gesture: Spend a day out at sea Island hopping to Hydra, Poros and Egina on a day cruise.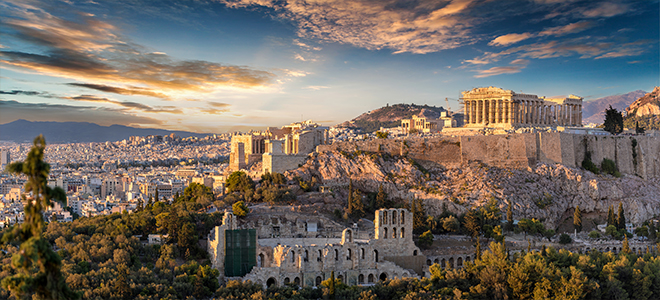 Cannes
Lined with sandy white beaches, up market boutiques and luxurious hotels, Cannes offers a star-studded location for a glamorous getaway. Curving along the coast of Cannes is the Boulevard De La Croiseette, which is home to the Palais des Festivals.
Romantic gesture: Go on an exhilarating helicopter ride with the most beautiful landscapes of the French Riviera from below for a romantic excursion while in Cannes.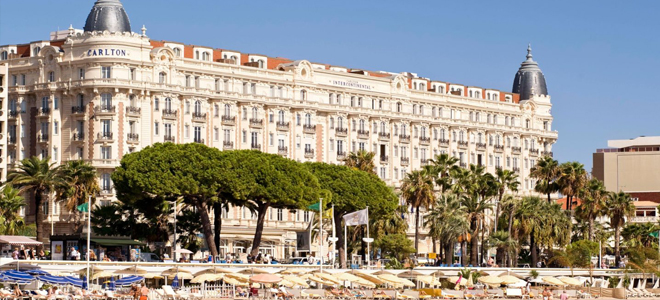 Image:
Intercontinental Carlton Cannes
Florence
Florence is one of Italy's most beautiful cities with a collection of Renaissance art and architecture, painting a whimsical ambience over this city. The countryside surrounding Florence is a wonderful view to appreciate as well as the medieval villages and towns that take you back in time.
Romantic gesture: Take a romantic stroll through the fairy-tale-like Boboli Gardens. Find yourself surrounded by the sounds of trickling water fountains, magnificent statures and the incredible views of Florence once you reach the top of the gardens.
Berlin
Berlin is Germany's cultural capital dating back to the 13th century, with its collection of art scenes, nightlife and modern landmarks such as the Berlin wall. Berlin is a charming backdrop for romance in Europe, especially in December when the festivities begin with the spectacular lit-up Christmas markets.
Romantic gesture: Release your stress at Liquidrom, a dimmed cupola hall with warm salt water where the water changes colour with the soothing sounds of classical and electronic music.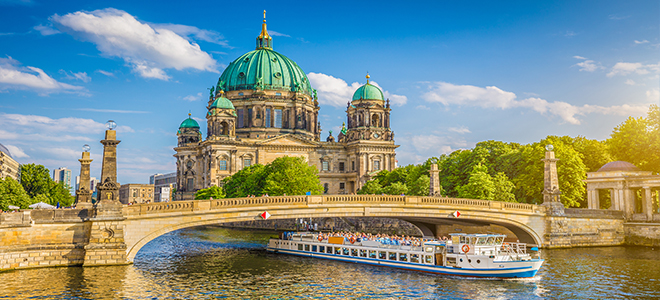 Reykjavik
Iceland's costal capital offers late-night clubs and bars, National museums and dramatic landscapes of the volcanic sceneries and home to a geothermal Blue Lagoon spa.
Romantic gestures: Put the ice into Iceland with an excursion to the Langjokull Ice Cave experience, a man-made cave, which you'll get to stand on an ice cap reaching 600 meters below your feet!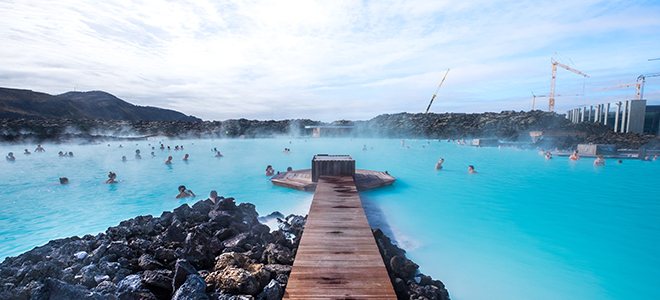 Looking for a romantic escape in Europe? Why not contact us today!