Top destinations to visit in South America
South America is a natural wonder, sprawling with some of the world's most fascinating waterfalls, sweeping rainforests, cosmopolitan cities and Island hideaways. It's no doubt that a trip to any one of the 'top destinations to visit in South America' list will leave you wanting more of this incredible place on Earth, with so much to give and explore – you may need to book more than one round trip! Scroll down to discover some of South America's extraordinary places to really take your breath away.
Rio de Janeiro, Brazil
Beach and culture enthusiasts can retreat to Rio de Janeiro for a cosmopolitan seaside that is renowned for its large-scale sights such as Christ the Redeemer statue and Sugarloaf Mountain. Besides its majestic sights, Rio de Janeiro has a collection of palm fringe beaches, such as the famed Copacabana beach, buzzing neighbourhoods, botanical gardens, national parks and vibrant nightlife; culinary experiences and shopping malls.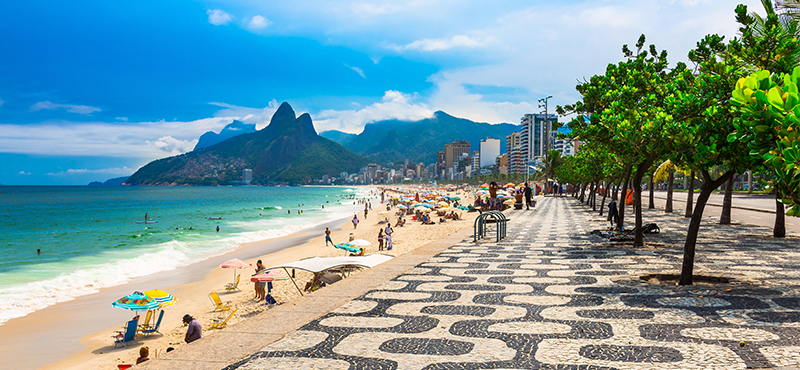 Buenos Aires, Argentina
Buenos Aires is Argentina's vibrant capital with 19th century buildings, known for its art and theatre scene, an evening watching a Tango show with dinner is one of the most frequent ways to experience Buenos Aires' culture. La Recoleta Cemetery is an unconventional way to appreciate Buneos Aires' impressive sculptures; there are over 64,000 mausoleums artistically inspired by gothic chapels, Greek temples, quaint houses and fairy tale constructions.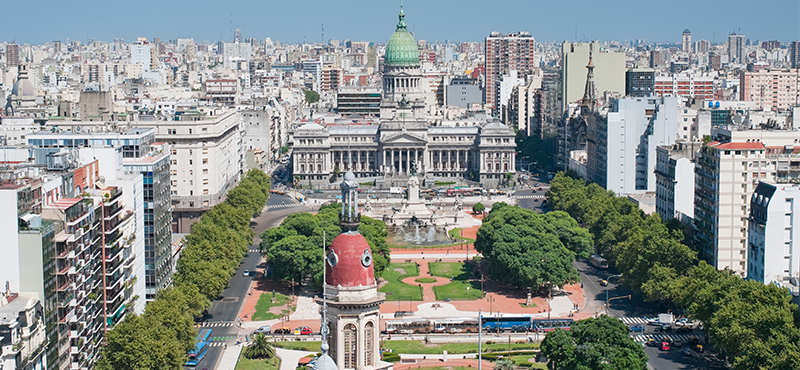 Machu Picchu, Peru
Probably one of the most photographed mountains of all time, Machu Picchu is set in the Andes Mountains touching the clouds, home to dry stonewalls, which were abandoned in the 15th century. The Inca trail compromises of an abundance of Temples, Sacred Plaza, Royal Tomb and the ceremonial baths are just some of the fascinating attractions that you will encounter in Machu Picchu.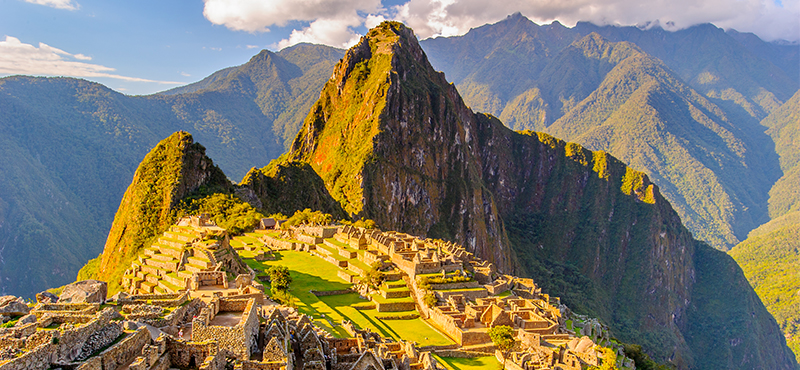 Lima, Peru
Lima is Peru's thriving costal capital, elegantly poised atop rugged hilltops, with high-rise architecture, cathedrals from the 16th century, Spanish parks and an abundance of cultural sights to explore. Be sure to spend a day trailing the museums to learn all about Peru's historical presence and artistic flare. Illuminating water shows, automobile museums, food tours and the stunning architecture makes Lima a capital gem. Add a little extra to your Lima trip by including a sightseeing tour, such as the Ballestas Islands, swim with Sea Lion's on Palomino Islands, embark on a Nazca Lines Air Tour and if you get the chance, check out the Lima Magic Night City Tour.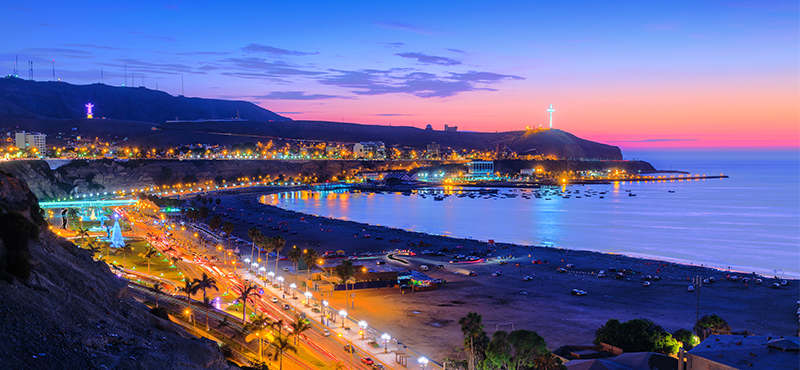 Bolivia
Bolivia's natural beauty is what makes travellers keep coming back for more. From its remarkable salt flat surface of Salar de Uyuni to Atacama Desert, which is the driest desert in the world, you won't be short on breathtaking moments – that's for sure! The must-not-miss places of Bolivia include the incredibly colourful Antelope Canyon, The Volcano-filled Monument Amboro National Park, The Witches Market stocked with ritual ingredients and the grand Illimani Mountain.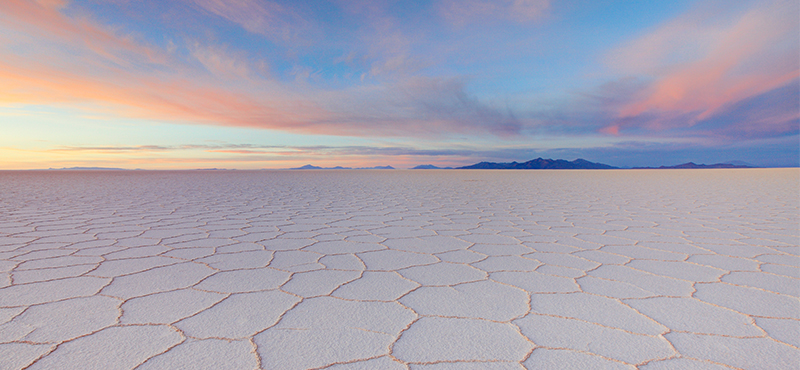 Santiago
Santiago's bustling centre is enriched with high-rise buildings, age-old landmarks and historical architecture, all surrounded by snow-capped mountains. To really appreciate Santiago's bustling landscape, head to Sky Costanera for 360 degree views of Santiago's sights, from traffic watching from a bird's-eye view to admiring the cluster of high-rises disappearing in sight from the cloudy midst of the city's horizon. Those who are at one with nature should discover to Cajon del Maipo; a mountain reserve with trails to the San Francisco Glacier with a myriad of birdlife.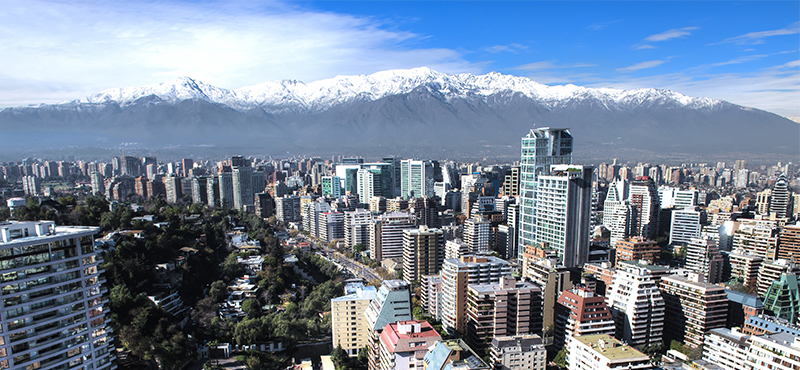 Galapagos Islands
The Galapagos Islands is a volcanic collection of islets in the Pacific Ocean and a gold mine for spotting wildlife due to its isolated province. A day trip to Galapagos Islands include friendly encounters with hawks, penguins, dove, spotted eagle ray, whitetip reef shark, batfish, Golden crownose ray, sea lions, fur seals, tortoise, turtles, lizards and iguanas.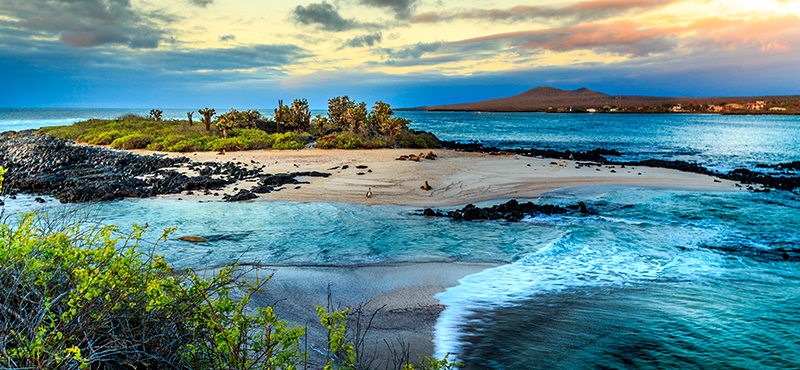 Impressed with our list of the top destinations to visit in South America? Contact us  or call 0121 446 4932 to start planning your next holiday to South America.