Top destinations to celebrate special occasions
Holidays are made for celebration, memories and a real good time. Why not consider celebrating Christmas in style at the big apple, or head off for a romantic city break in Dubrovnik for Valentines day. Check out our top destinations to celebrate special occassions around the world that will warm you heart and make you think twice about where to spend that magical moment.
Christmas
New York
Spending Christmas in New York is the perfect way to tick off your bucket list. The weather in New York is pretty frosty at this time of year, so counting on a white Christmas is likely. Enjoy Christmas shopping under the glistening Christmas lights and Christmas trees scattered across the city. Some amazing things to do while you're in town is to go ice skating in Central Park or visit the Botanical Garden Holiday Train show for something a little more unique.
Browse our luxury New York hotels for the perfect Christmas city break in New York.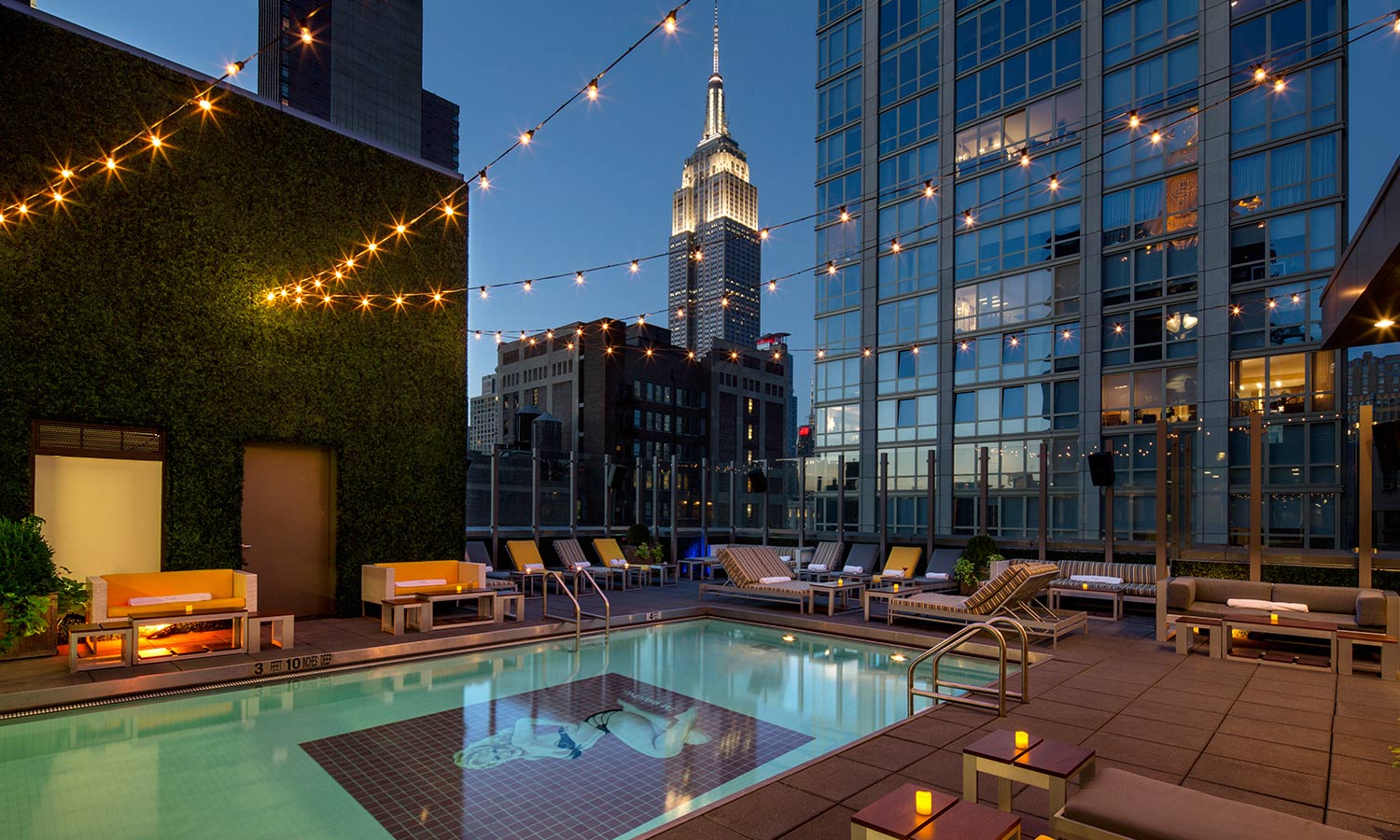 Image:
Gansevoort Hotel
Rovaniemi Lapland
If there is one way to spend Christmas with the family, Lapland holidays ticks all the magical boxes. Located on the Artic Circle, this destination is the most magical place for young children and adults to have fun and embrace the Christmas spirit. Children will be able to meet Santa Claus everyday at Santa Claus Village, as well as stopping by the Santa Park where you can meet Santa's little helpers and his reindeers.
New Years Eve
New York
Every year, millions gather to Waterford crystal Times Square for the New Year's Eve Ball. The ball is a significant symbol of New Years Celebration and has been formally known as the ball drop. The ball descends down a flagpole; this starts at 11:59 and then rests at midnight to acknowledge the New Year and new beginnings. Throughout the evening celebrations go underway with performances from famous artists, handouts, and confetti. Each year people from around the world write their wishes in a piece of confetti which is then gathered together and added to the ton of confetti that is released at midnight on New years Eve.
We recommend staying at the Westin Times Square for wonderful views from your bedroom window
Bahamas
When thinking of New Years celebrations, the Bahamas may not come to mind at first, nethertheless, the Bahamas is the perfect place to be. The Junkanoo Parade is filed with dancers in costumes on the streets with musical instruments and choreographed dance routines to provide the most unique entertainment for everyone.
Sydeny Harbour
Sydney offers an array of fantastic firework displays that are considered among the best displays around the world. The celebrations begin at 6pm with an entertainment show at Sydney Harbour followed by a family fireworks display at Sydney Harbour Bridge and harbor. The dramatic 8-minute display is a wonderful family experience where the children can enjoy the wonderful fireworks earlier on the evening. 9:15 pm is the beginning of the light parade, where illuminated flotilla glide across the waters in a choreographed routine. When the hand strikes 12 the famous fireworks of Sydney light up the harbor. This spectacular show is a 12-minute performance, which is watched by millions around the globe.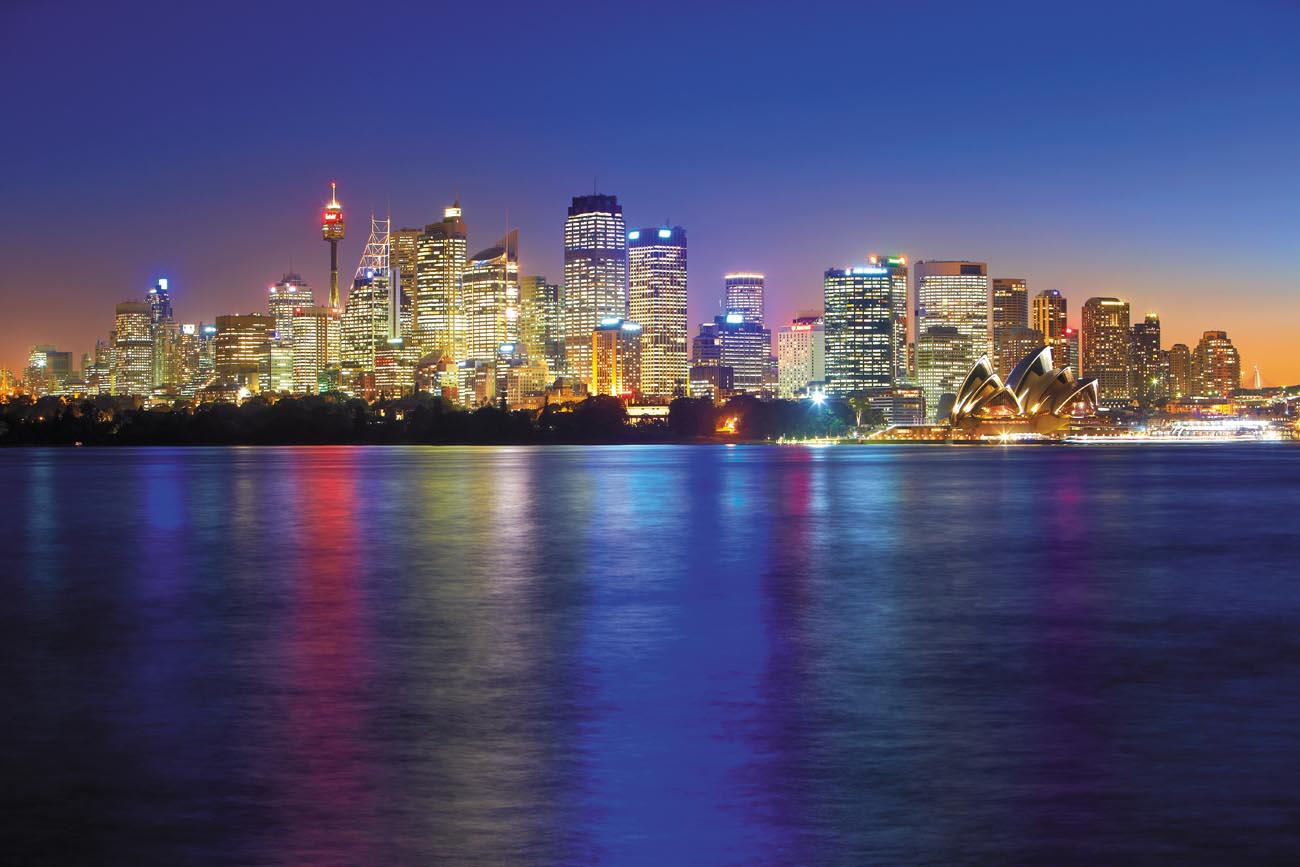 Image: View from
Shangri-La Sydney
Valentines Day
Dubrovnik
Dubrovnik is one of southeastern Europe's top romantic destinations with its medieval town and Croatian charms. We would go as far as saying that Dubrovnik is the most perfect place to propose; picture a place full of old charming buildings oozing with medieval history. This stunning town has captured hearts from around the world and has inspired poets, writers and lovers to capture their dreams. The weather may not be on your side in February, however the crowds will be afar and you'll feel like you've got the space to roam the city together shopping in little boutiques and enjoying the many coffee shops scattered around the island. To truly enjoy this wonderful city, why not hop on a cable car where you'll capture the terracotta rooftops, the opposing island of Lokrum and the amazing Adriatic Sea.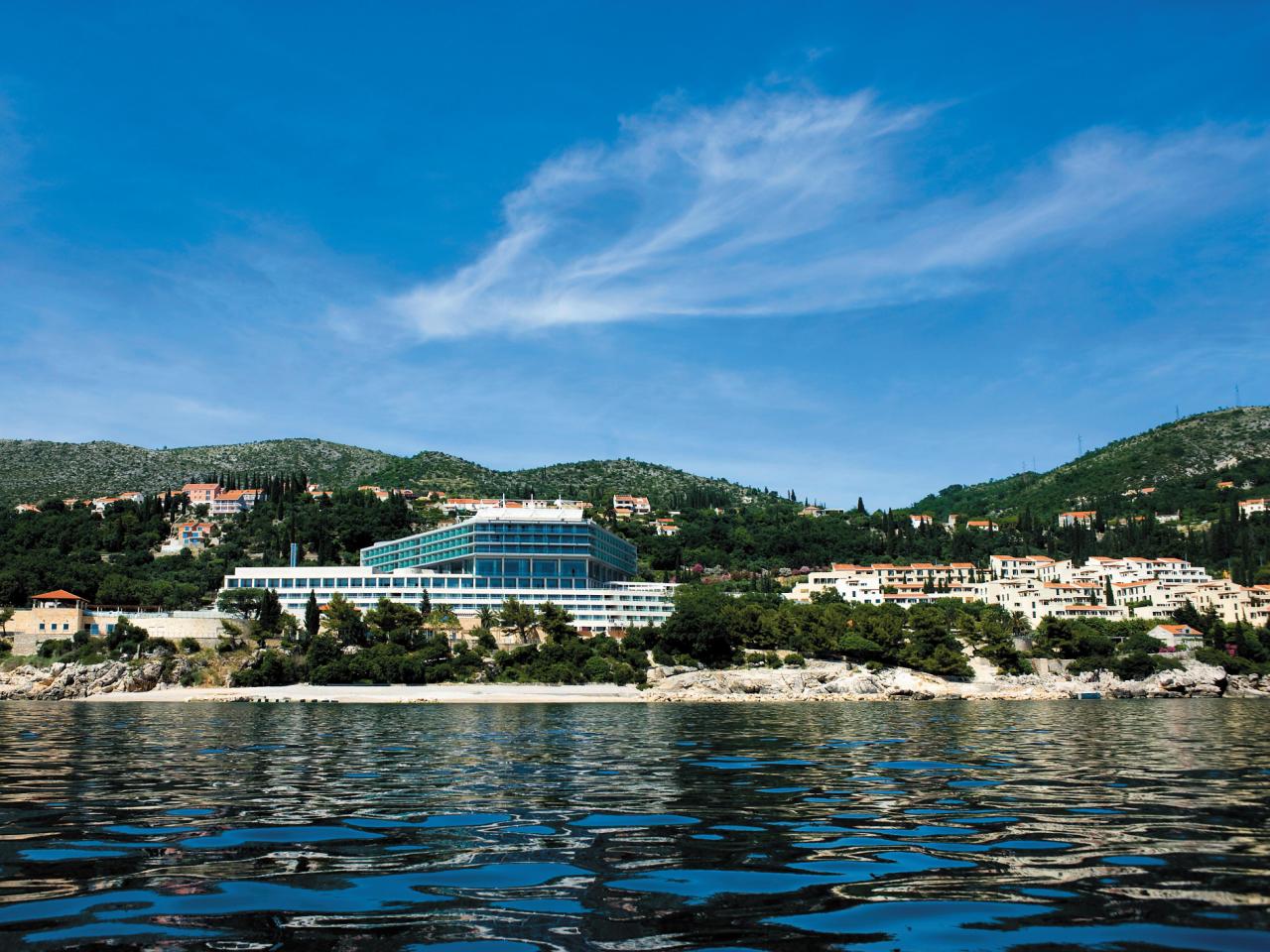 Image: View of
Radisson Blu Resort
, which is a short ride to the historical city center and is a seaside resort offering incredible views of the Adriatic Sea
Venice
It may seem cliché, however Venice is one of Europe's most sought after hotspots for couples looking to get away. Gondola rides are a must while in Venice; a nighttime ride will unveil Venice's charming candlelit pathways and magical building light up the town. Delve into the variety of Gelato flavours on show and take a stroll around the city, you'll find little boutiques, wonderful coffee shops, amazing pizzerias and aplenty of culture.
We recommend staying at Luna Hotel Baglioni with its romantic interiors setting the most perfect scene for your valentines day
Seychelles
Seychelles is a wonderful destination to explore nature together as well as appreciating  white sandy beaches that stretch afar and no one will disturb you. Release your energetic side by venturing into the luscious green tropical forests, hike up Morne, which is Mahe's tallest peek offering amazing views. For a unique day out in Seychelles head to Victoria, which is Seychelles tiny capital. Here you will find a replica of London's Little Ben and the Islands natural history museum.

Image:
Raffles Praslin
Easter Holidays
Greece
Easter is an important date dotted on in the Grecian calendar, as well as the traditional and religious meanings of Easter, Greece considers Easter as a symbol of the passing of Winter to Spring. During Easter, eggs are dyed red as a symbol for the colour of life and victory. Children in Greece  partake in a weekly balloon service where they design and make balloons ready for the celebrations on Easter Saturday. On the night of Easter Saturday locals and visitors gather in the central square of  Leonidio and wait for midnight to come, the men of the village set the balloons alight and release fireworks in celebration. After the display of fireworks, the balloons are released and slowly take off into the sky. This is a wonderful moment to share with your family, why not get your children involved with their home-made balloon to join in with celebrations.
See all of our resorts in Greece for your family easter break. Alternatively, check out our range of family holidays.
Italy
Rome is one the main cities in Italy to go to during Easter Week due to the events which are led by the Pope in Vatican City and Rome. Easter week begins on Palm Sunday and is free admission, however we advise you to book way in advance to avoid disappointment. A huge cross with burning torches light the sky, which is then followed by a blessing from the pope. In Florence celebrations include an explosion of the cart; the Scoppio del Carro is a huge decorated wagon and is dragged though Florence by white oxen until it arrives at Basilica Di Santa Maria Del Fiore in Florence's historic center. The Archbishop sends a dove-shaped rocked into the cart that flares up fireworks held in the cart. The dazzling performance is followed by a parade in medieval costumes.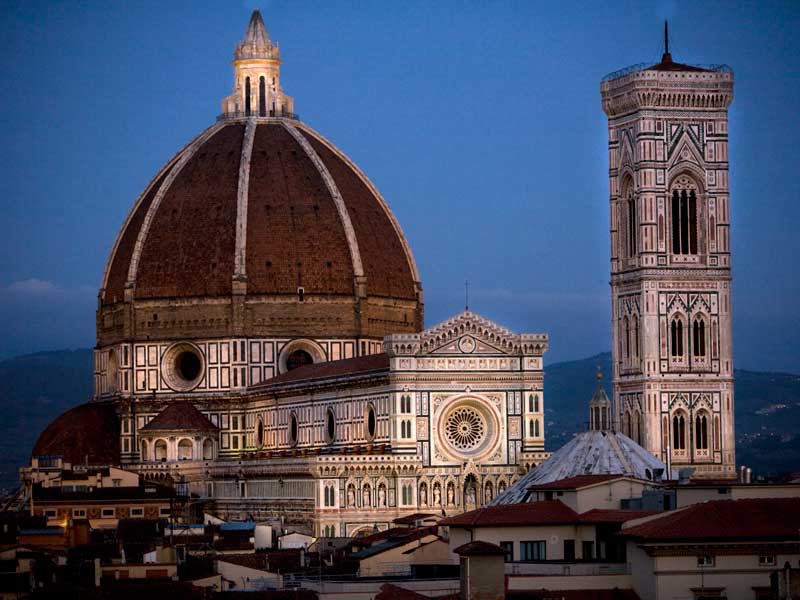 Image:
Grand Hotel Balgioni Florence
Dubai
Atlantis The Palm is one of Dubai's most notorious spots for entertainment, catering for all the family. You can expect a fun-filled Easter break that excites and entices all ages. Visitors are greeted by the Easter bunny to kick start the fun, children and teens can enjoy a complimentary Easter egg hunt in the Lost cambers, but don't forget to spot the Scuba Easter bunny swimming and diving amongst the marine creatures in the Lost Chambers Aquarium. Children and adults will find themselves awe-struck at the Proseidon Court where you'll find the chocolate river that will impress those who love everything chocolate. Enjoy an all-day eating experience for the entire family by starting with the Nasimi Wicked Brunch; here you'll experience food and fun blended into one marvelous event. Finish the day off at the Easter Barbeque at The Edge with a fun egg hunt for all the family to participate.
Book your stay at Atlantis The Palm
Halloween
Mexico
Day of the dead is a tradition that occurs between 31st October and 2nd November, this tradition is to honor deceased loved ones. On the day of the dead, the families of the deceased visit the graveyards of their loved ones and clean and decorate the graves. Candles, flowers and favourite foods are usually the items that are placed on the grave. Day of the dead celebrates the lives of the ones who have passed by holding street parties and activities that the dead enjoyed in life. On this occasion, skulls and skeletons are seen everywhere as this is a renowned symbol of Mexico's traditions, usually you will see sweets, face paints and decorations in forms of skulls.
Learn more about our Mexico resorts
San Francisco
The art of trick or treating comes to life in San Francisco; the neighborhoods are considered some of the best places to dress up and trick or treat as the streets are lined with creative and over the top decorations to thrill and excite the horros in the night. If you happen to vacate nearby at Halloween, be sure to stop by popular neighborhoods, which will inspire your inner child to get dressed up and join in the festivities. This makes a wonderful experience for families and children to enjoy the fun and friendly celebration of Halloween the American way. Great San Francisco Neighborhood's to visit is Belvedere Street, Noe Valley, Fair Oaks Street, Presidio heights and sea cliff.
Browse through our USA holiday packages.
July 4th Celebrations
San Diego
Join in on America's biggest celebration of the year at San Diego, America's most popular destination on the 4th of July. What better way than to bring the party to the beach, many places in San Diego offer great beach celebrations with fireworks to mark the Independence of America. The best places to catch the fireworks is Old Town state historic park, Ocean beach, Sea World San Diego and along the San Diego Bay.
Miami
Miami go all out on the 4th of July, at Milander Park you can expect a flock of people celebrating outside. There are kids zones, live entertainment, fireworks displays and a laser light show to really make an impression.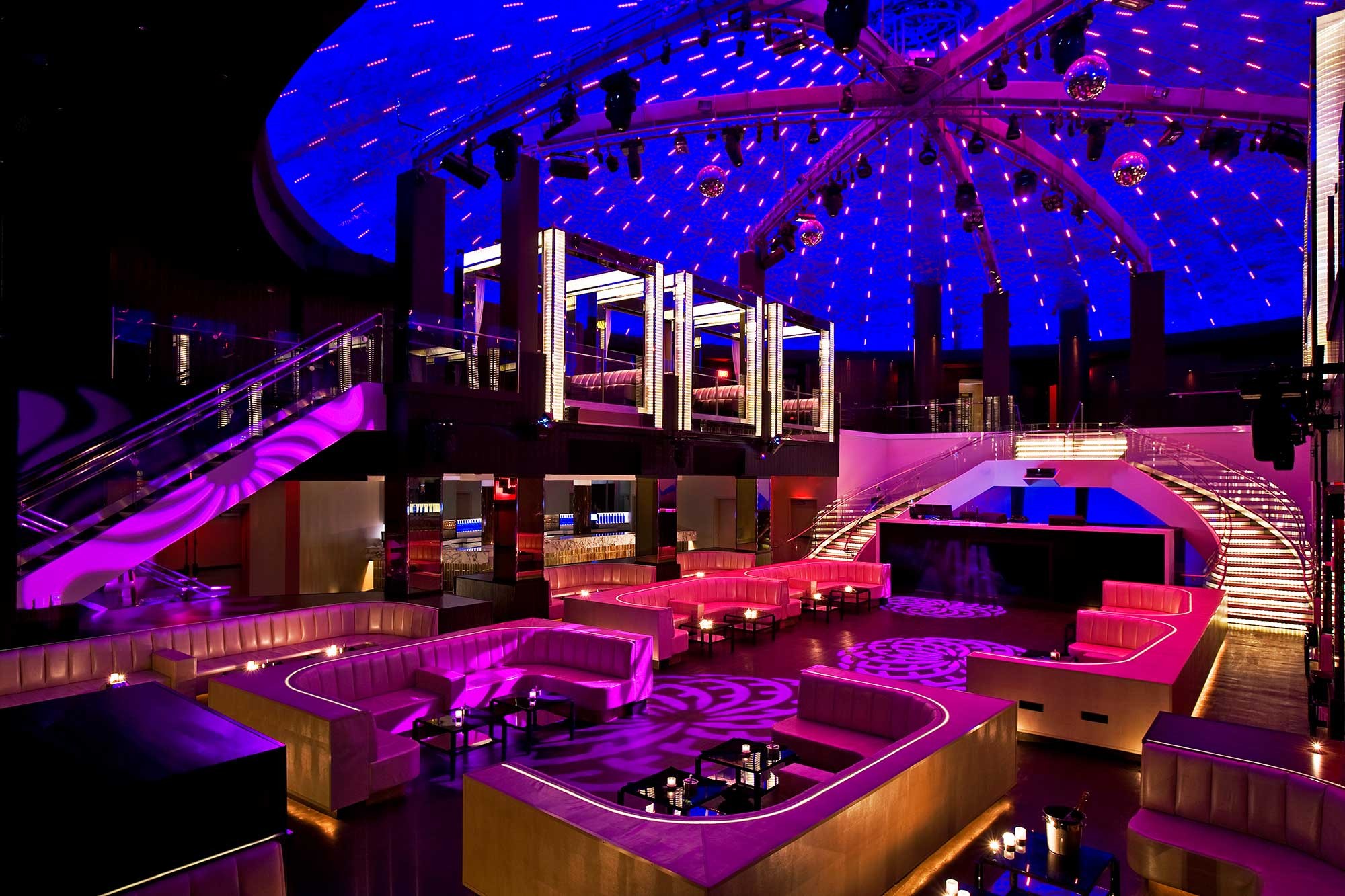 Image:
Fontainebleau Hotel
New York
With more than 1,700 parks in New York City, option really is your key. Being outdoors in the warm sunshine on the 4th of July is the best way to celebrate, enjoy a couples city break or family holiday to New York City where you can take full advantage of New York's urban city. During the celebrations there are aplenty to do, from munching on hot dogs, relaxing on a patch of grass or watching movies in the park. Some of the top New York City parks include Brooklyn Bridge Park and Central Park.
Browse our luxury USA holiday packages
If you love the idea of celebrating abroad, why not check out our special occasions section where you can find all you need to know about birthday, anniversaries and honeymoons.