Top 6 beautiful beaches in Vietnam
Vietnam may not be most people's obvious choice for a beach vacation, but Vietnam offers the most amazing beach holiday destinations in Southeast Asia. Its idyllic tropical beaches, clear azure waters and enchanting castaway islands, makes it the perfect place to enjoy sun, sea and sand with a few cocktails. With so many idyllic beaches to choose from in Vietnam, we thought we would select our favourite 6 to help guide you when choosing to visit.
Nha Trang Beach
Located in the Khanh Hoa province, the Nha Trang is a busy 6km long golden sand beach area. The beautiful turquoise waters and sandy beaches are inviting for travellers who would like to relax or take a stroll on the beach. If you're considering a family beach holiday in Vietnam, then Nha Trang is the spot for you as it provides a whole host of attractions to keep the family entertained including boat tours, snorkelling and scuba diving.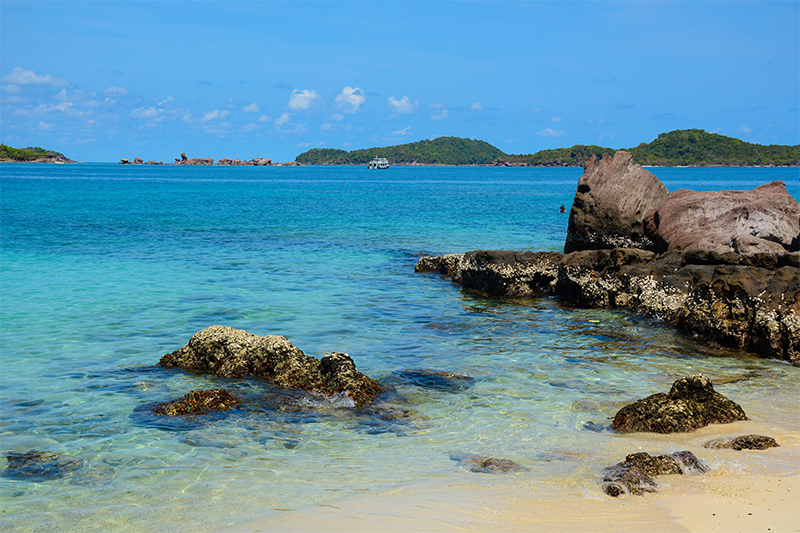 Mui Ne Beach
Famous for its towering sand dunes, this 12km long sweeping bay known as Mui Ne beach is an ideal relaxing tropical beach with warm dry weather mostly all year round. It is located in the South of Vietnam and is fast becoming one of Vietnam's most popular beachfront amongst tourists. With the best strong sea breezes and waves in Vietnam, this beautiful beach is very popular for wind and kite surfing.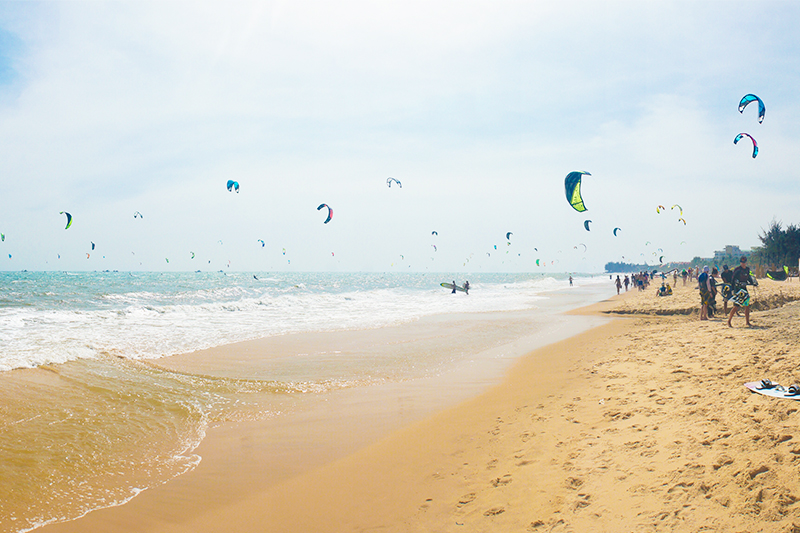 My Khe beach, Danang
My Khe Beach is considered Vietnam's most picturesque beach enveloped in stunning clear waters and fine white sandy beaches surrounded by coconut trees. This is the idyllic place for families with kids and tourists to relax and sunbathe. It offers excellent surfing and scuba diving activities for those adventurous travellers and magnificent sunset and sunrise scenic views on the beach.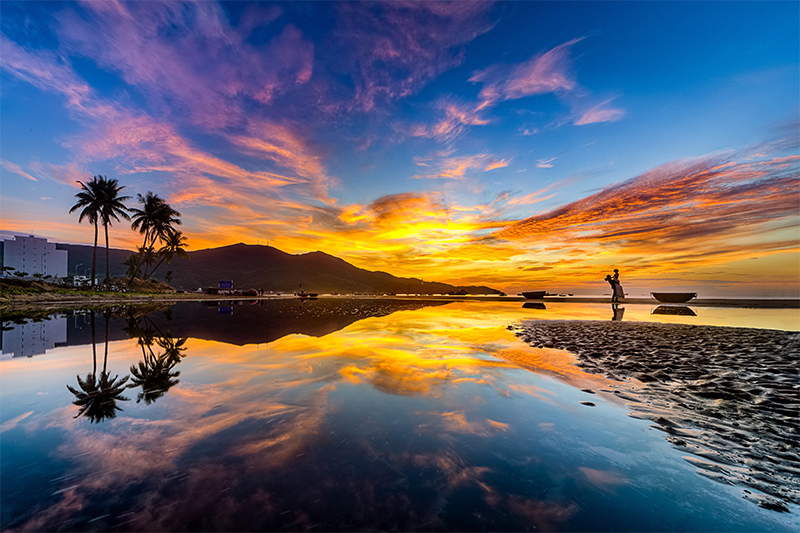 Long Beach, Phu Quoc Island
Over 20km long, Bai Trong or Long Beach is the most popular beach located on the west coast of Phu Quoc's Main Island. This stunning beach is surrounded by clear turquoise waters and pristine beaches perfect for swimmers. As you stroll along the beach you can catch the gorgeous ocean sunset views as the day goes on. So, if you're looking to do more than sunbathing during the holidays with the family then Long beach is the place to be including water sports such as swimming , snorkelling, kayaking, jet skiing, stand up paddle board and Island hoping.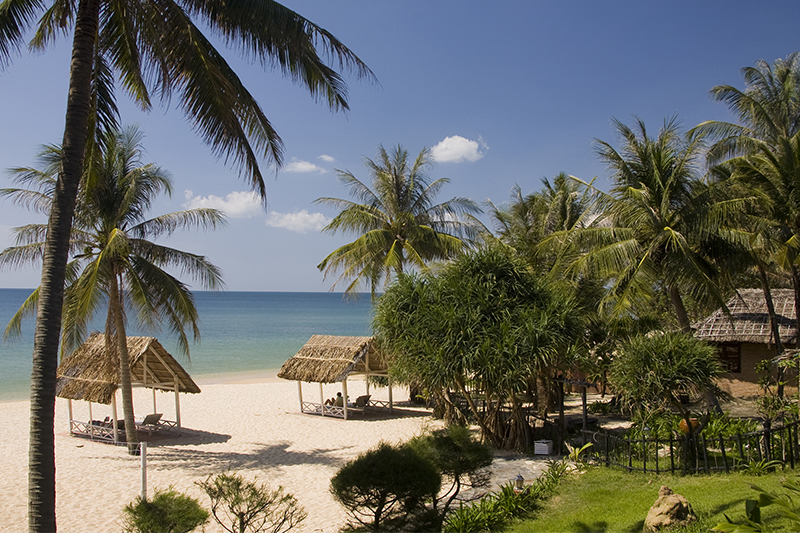 Cua Dai Beach, Hoi An
Boasting with white powdery sands, clear azure waters and swaying palm trees, Cua Dai Beach is the perfect paradise escape from the ancient rustic streets of Hoi Town Old Town. Along this 3km stretch beach, there are numerous resorts and a string of restaurants to enjoy fresh seafood with the family or a romantic dinner for two. This beautiful beach known as the 'big sea mouth' awaits to be discovered by day and night.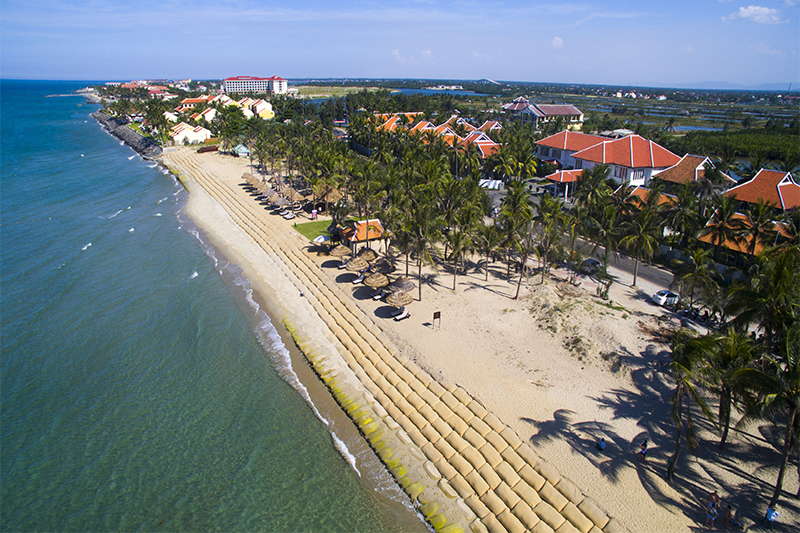 Ho Coc Beach
Ho Coc Beach is perfect for a blissful and relaxing getaway, located in the southern coastal province of Ba Ria – Vang Tau, Vietnam. This coast is famous for its tropical forests, rolling inland dunes and huge barrier reefs. It's a surfer's paradise for our travellers, you can scuba dive and snorkel providing a great memorable experience whilst on your vacation.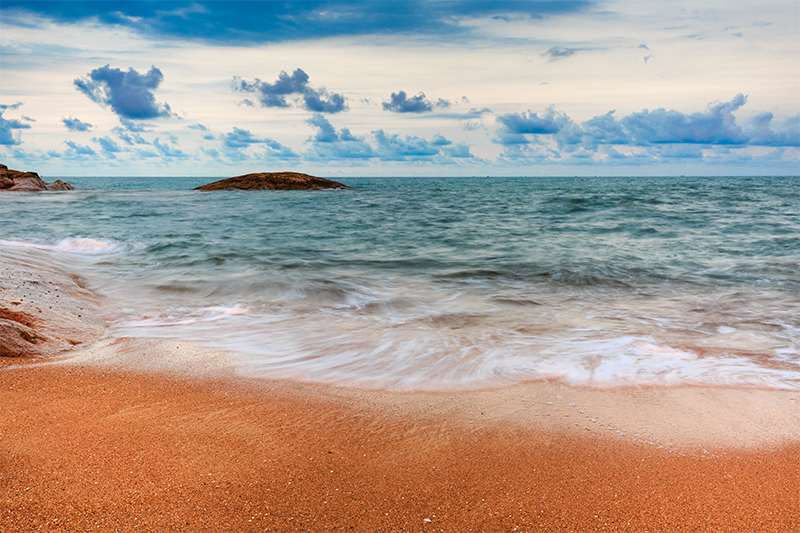 Inspired to see these beautiful six beaches in Vietnam?  Contact us on 0121 446 4932 and we can help you build a unique holiday of a lifetime!