Top 10 things to do in Borneo
It's a destination that many people daydream about. Borneo possesses a distinct sort of magic, its name alone conjuring images of lush rainforests, pristine beaches, tropical flora and exotic wildlife. It's a place of age-old traditions, intricate cultural heritage, flavoursome cuisine and biodiverse landscapes. From jungle treks and marketplace meanderings to thrilling boat tours and close encounters with the fabled orangutan – Borneo is somewhere that must be seen to believed.
To inspire your trip to this enchanting isle, cast your eyes over some of the best experiences you can have while visiting:
Meander the cat-loving capital
Borneo's capital lies in the Malaysian-run state of Sarawak. This city is one of glittering waterways, cultural landmarks, exquisite cuisine – and many cat-related attractions. Some suggest that Kuching even took its name from the Malay words for cat (kucing), and the city's obsession with furry felines does nothing to dispel this theory. Wander the streets to see quirky cat statues and visit the dedicated Cat Museum for more than 2000 cat-related artefacts.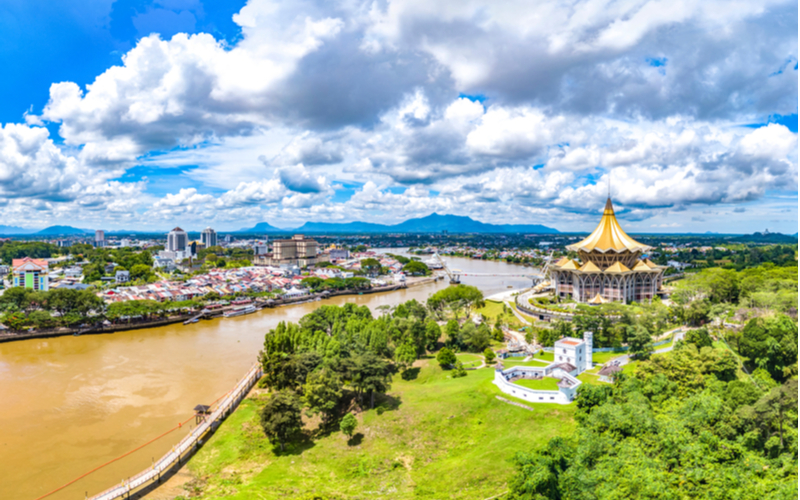 Take a boat trip to Bako National Park
Wilderness trips are always a treat, but Bako National Park takes things to another level. Hugging Sarawak's shimmering coastline, this 60-year-old reserve is a haven for tropical wildlife and entices visitors to explore its landscape via a series of jungle trails. Arrive in style via boat from Bako Village for a truly memorable experience. You'll be dropped on a vast and pristine beach close to the main headquarters. From here, grab a map and start exploring – if you're lucky, you'll see proboscis monkeys, wild boar and maybe even a giant monitor lizard.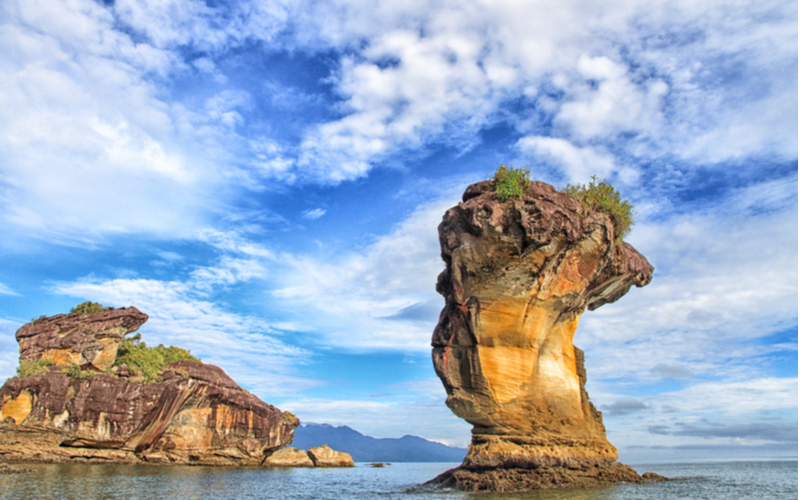 Hang with the orangutans
Nothing says Borneo like the iconic orangutan – and there are several sanctuaries that offer the chance to see them in their natural habitat. In Sarawak, you can head to Semenggoh Wildlife Centre where dedicated staff care for a small number of orphaned and injured orangutans. Visit at feeding times for the best chance to see these incredible creatures up close. In the state of Sabah, Sepilok Orangutan Rehabilitation Centre provides a large reserve for sick and injured apes and boasts an impressive information centre which you can visit after seeing the centre's residents for yourself.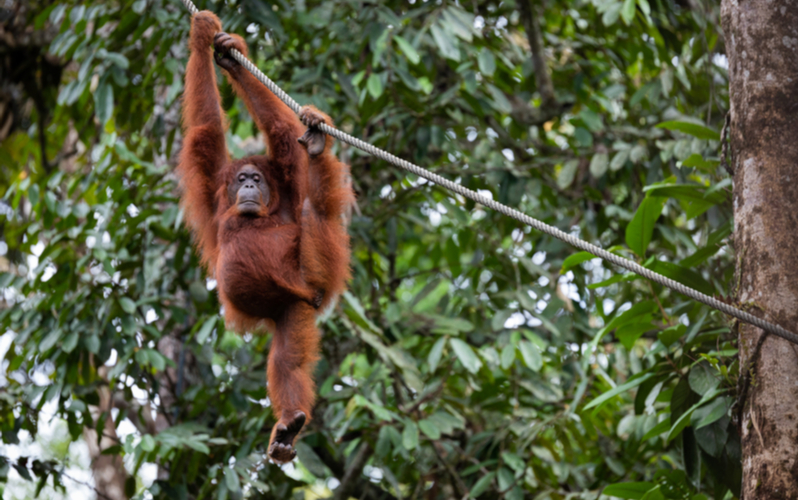 Scale Mount Kinabalu
Those with a penchant for adventure will likely be drawn to Borneo's tallest peak, Mount Kinabalu. Scaling the heights of this cloud-hugging mountain is not for the faint-hearted, though the Climb Information & Booking Centre can help you plan your ascent for a safe and pleasurable experience. Allow a minimum of 2 days and 1 night to complete the climb. To take things at an easier pace, stay an extra night and soak up the surrounding scenery as you move through one of the most ecologically rich places in the world.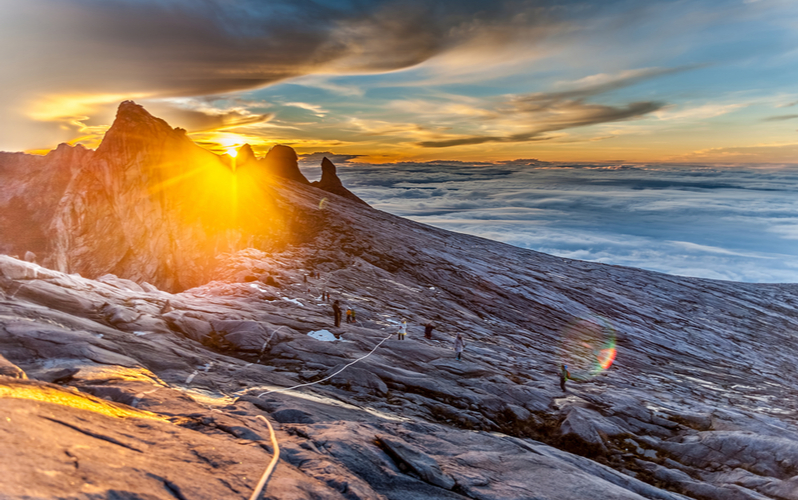 Soak away your cares in a hot spring
After climbing a mountain, you'll likely be in need of some relaxation – and that's exactly what you'll find at Poring Hot Springs. Situated within Kinabalu Park, this charming place draws on the hot sulphuric mineral waters of the region to provide a calming and truly indulgent experience. Ease yourself into one of the balmy indoor or outdoor baths and soak away your cares among the lush rainforest vistas.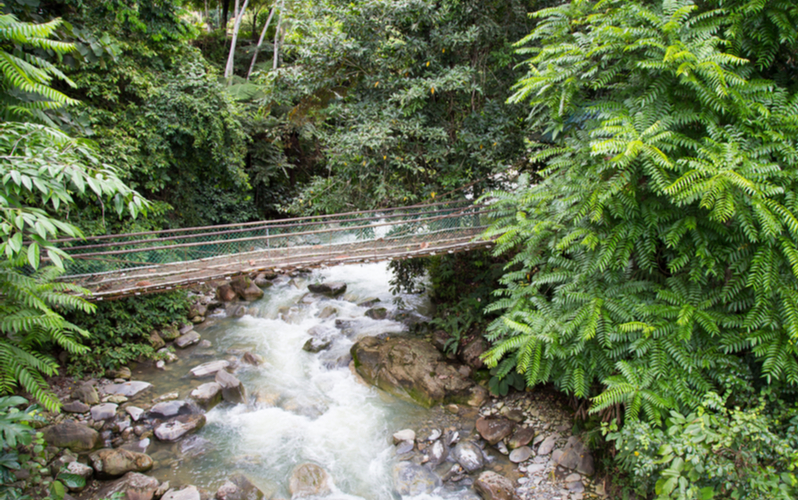 Hop aboard the North Borneo Railway
On the coast of Kota Kinabalu in northern Sabah, an old steam railway runs from beachy Tanjung Aru through to the rice growing haven of Papar. Hop aboard one of the colonial-style carriages and journey along the tracks while enjoying a flavour-packed breakfast and lunch. You'll breeze past vast green rice paddies, exotic local wildlife and traditional stilt villages where locals wave as you pass. The trip runs just twice a week, so be sure to secure your place by booking early.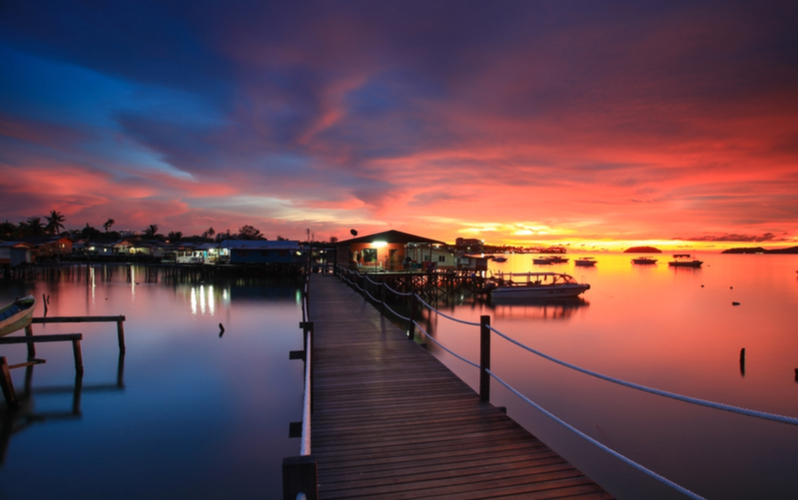 Gain a gastronomic education
Good food is everywhere in Borneo. The country is a melting pot of cultures, so you'll find in a bounty of gastronomic delights on every corner, with influences from all across Asia. Feast on traditional Chinese flavours with a noodle-based dish or sample satisfying Malay classics such as spicy laksa, sambal-tinged nasi lemak, and pork-laden char siew fan. While Borneo isn't short of inviting restaurants, some of the best food is to be found street-side from unassuming vendors who will pile your plate up high.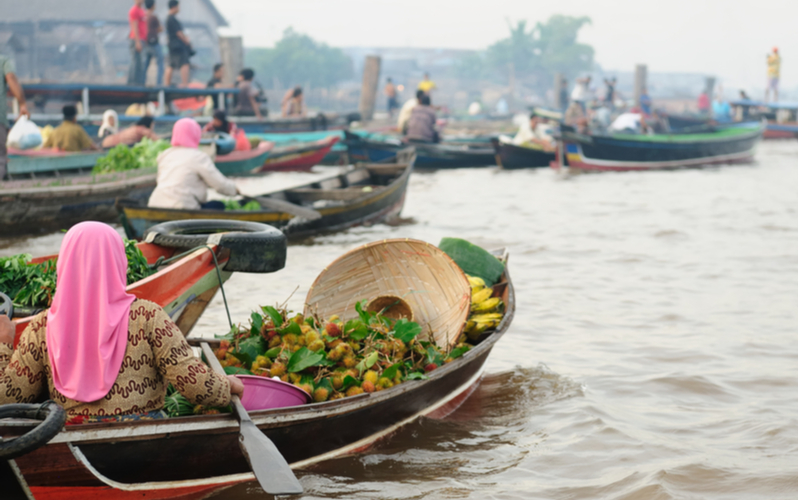 Visit the Floating Mosque
Kota Kinabalu City Mosque is quite unlike other places of worship – mostly because the man-made lagoon that surrounds it gives the illusion of a building hovering ethereally over the water. This majestic white structure is mystical in its appearance yet wholly inviting to locals and tourists alike. To truly appreciate its dramatic surrounds, visit as the sun is going down and watch as rose-pink light reflects up onto the building from the mirror-like water.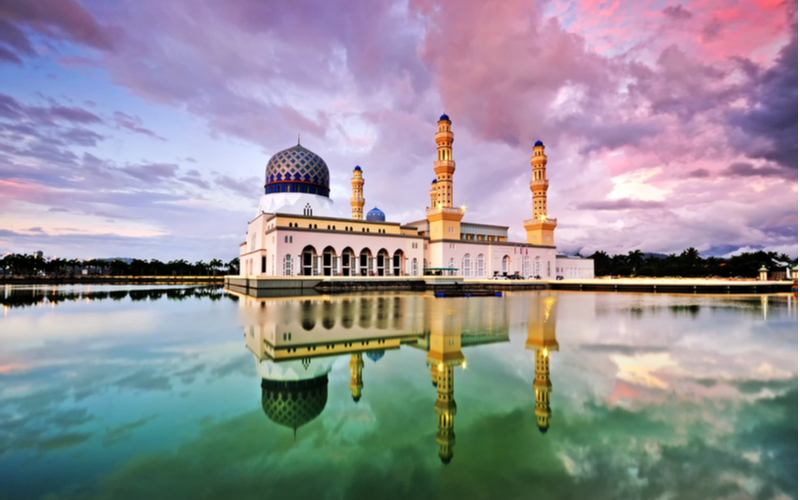 Dive among the shipwrecks of Mantanani Islands
Anyone with a love of diving will likely be astounded by what awaits at Mantanani Islands. In the waters that surround this group of three isolated isles there are no less than three crumbling old shipwrecks just waiting to be explored. The easiest way to venture here is via a pre-booked tour – you'll be transported out to the islands from the mainland for a day-long dive trip incorporating wrecked vessels, bright coral reefs, tropical marine life (keep your eyes peeled for the mighty dugong) and a flavoursome lunch to keep you fuelled for your adventures.
Take a day trip to Brunei
The island of Borneo is divided up between Malaysia and Indonesia, but it also houses the tiny independent nation of Brunei. Edged by the South China Sea, this sultan-ruled state is an intriguing blend of Islamic principles, tropical biodiversity and indigenous culture. Day trips are possible from either Sarawak or Sabah. Depart from Kuching or Kota Kinabalu for Brunei's capital of Bandar Seri Begawan and spend time wandering glittering mosques, beguiling museums and bustling markets teeming with locals.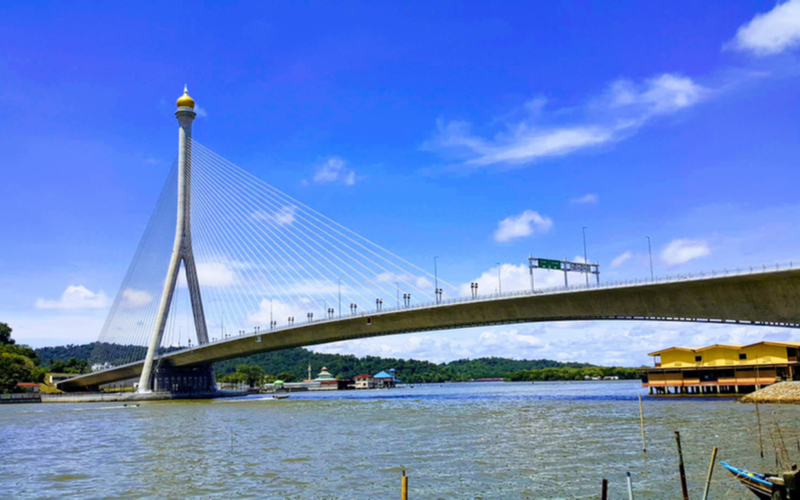 Inspired by our top 10 things to do in Borneo? Explore our Borneo holiday packages here or contact a Travel Expert to plan your next adventure here.