Top 10 places not to miss on your holiday in Australia
With a vast and diverse landscape offering a variety of sights and experiences, Australia is a destination that appeals to virtually everyone. The country is made up of seven different states, boasting a total land mass of almost 7.7 million square kilometres, so deciding where to go and what to see isn't an easy task. To help you map out an itinerary for the land down under, we've compiled a list of 10 places not to miss on your awe-inspiring Australia holiday.
Fremantle
Schedule your flight to land at Perth International Airport and you'll be just an hour from one of Western Australia's prettiest port towns. Fremantle – or Freo if you're a local – is a former British penal colony and you can tour the now defunct prison for insight into the town's history. For something a little lighter, potter the renowned indoor markets and finish the day off with a tasting session at oceanside craft brewery Little Creatures.
Queen Victoria Markets in Melbourne
Any visit to the art and culture haven of Melbourne would be incomplete without a browse of the Queen Victoria Markets. Covering approximately 7 hectares, this vibrant amalgam of stalls presents the chance to purchase virtually anything you can think of. Pick up fresh fruit and vegetables for a picnic lunch or grab the perfect Aussie souvenir from a local artist. Try honeyed figs stuffed with white chocolate mascarpone for a real treat.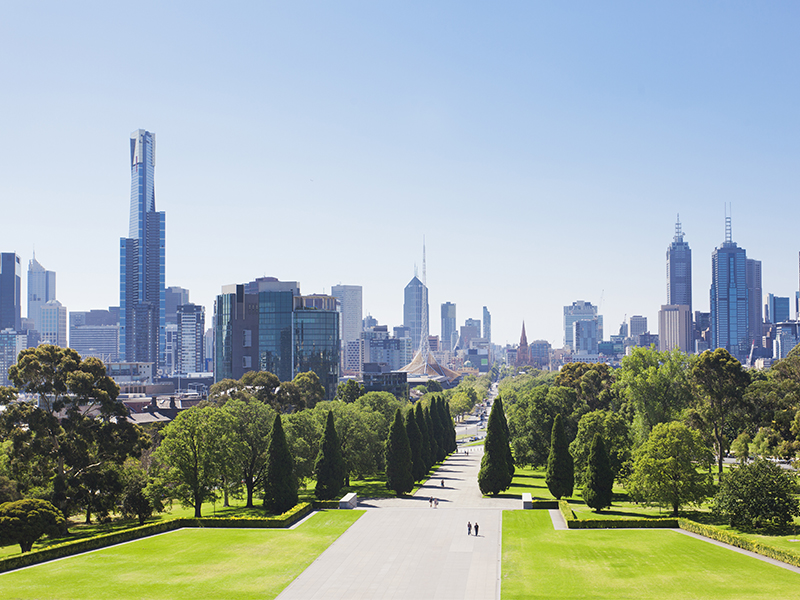 Port Douglas
Many who head to north Queensland do so for one reason – to see the Great Barrier Reef. More often than not, reef-seekers will base themselves in the state capital of Cairns, but it's worth travelling an extra hour north to the picturesque town of Port Douglas. From here, you can easily get out to the reef, but you're also close to the Daintree Rainforest and to the Kuku Yalanji people – both of which you can engage with on day tours from this dreamy beach destination. Spend the rest of your time reclining on impossibly white sands and swimming in the crystal clear waters of Four Mile Beach.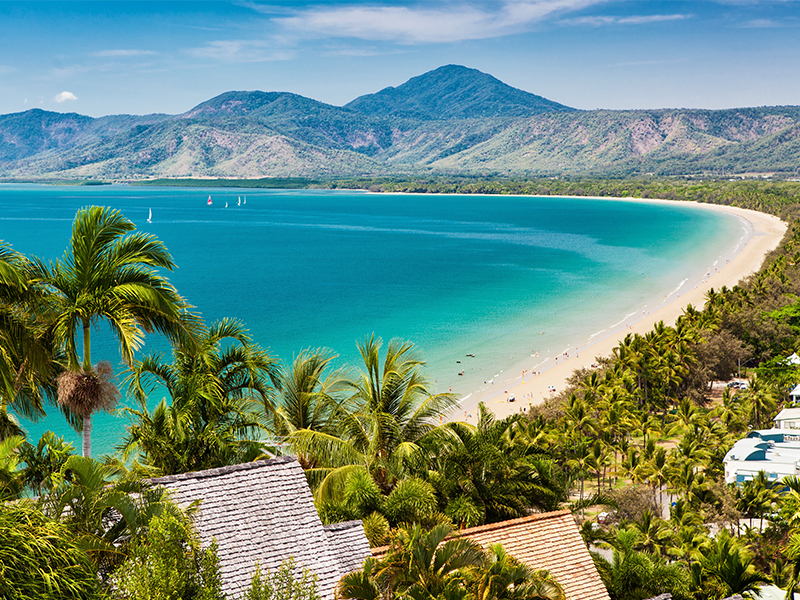 Nimbin
Just outside of beachy Byron Bay is the hippy haven of Nimbin. Surrounded by tree-covered mountains, this inland bohemian village is renowned for its love of art and celebration of all things alternative. Wander the welcoming streets where frontier-style buildings offer tie-dyed clothing, flavour-packed vegan cuisine and a range of wellbeing activities. There are events on every day of the week here, so you'll never be short of something to do – enjoy live music and poetry slams or browse the bustling markets.
Uluru
Uluru – or Ayers Rock as it was christened by European settlers – is one of Australia's most iconic landmarks and a sacred site for indigenous Australians. This terracotta sandstone behemoth sits at the heart of Uluru-Kata Tjuta National Park in the country's most sparsely populated state, Northern Territory, and has drawn visitors from all over the world for more than a century. Getting here isn't easy – you can take a regional flight direct to Ayers Rock airport, or fly into Alice Springs and drive 5.5 hours through an extraordinary desert landscape. Join a tour on arrival at Uluru to gain insight into the rock's fascinating history.
Fraser Island
Located just off Queensland's coast, Fraser Island is the world's largest sand isle and a listed World Heritage site. Known for its lush biodiversity – featuring vast sand dunes, boggy mangroves, ancient rainforest and fragrant eucalyptus woodland – the island is a popular destination for those seeking a bit of time out among nature. Join a camping excursion and spend nights sleeping on the beach under star-studded skies, or enjoy a day tour from nearby Brisbane and explore in a 4WD. Don't miss out on Lake McKenzie where dazzling white sands lead into crystalline turquoise waters.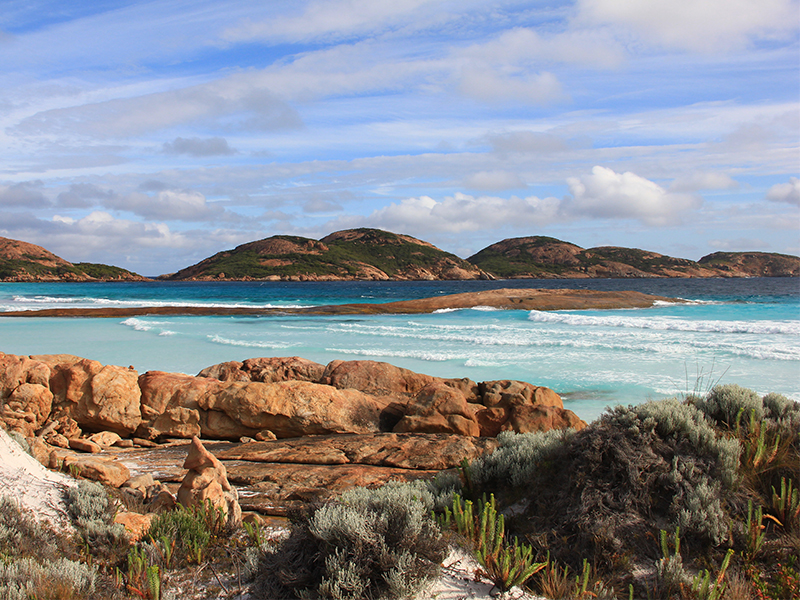 Yarra Valley
Australia is home to some of the world's most incredible wine regions and the Yarra Valley in South Australia is one of them. Enjoy day trips from Adelaide out to undulating vineyards, or base yourself close to the action with a stay on one of the grape-laden estates. There's a plethora of cellar doors just waiting to show off their wares, from Coombe Farm to Wild Cattle Creek to one of the longest established wineries in the region Seville Estate.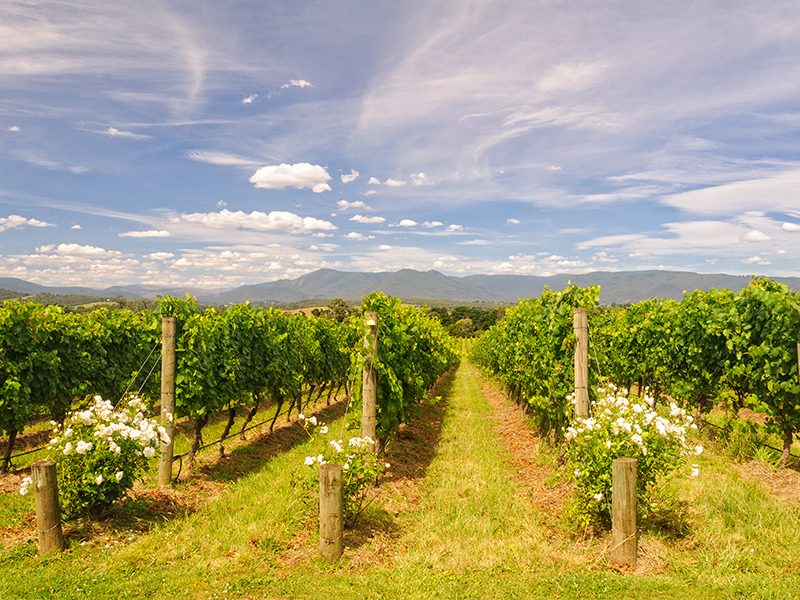 MONA in Hobart
Stay in the Tassie capital of Hobart and you're just a whisper away from one of the world's most intriguing art centres. The Museum of Old and New Art – or MONA – is notorious for pushing boundaries with its edgy exhibitions where themes such as sex and death are often prevalent. For the full experience, take one of the museum's specially commissioned catamarans from Hobart harbour and enjoy a taste of what's to come during the 25-minute journey up to MONA's beguiling location within the grounds of a winery.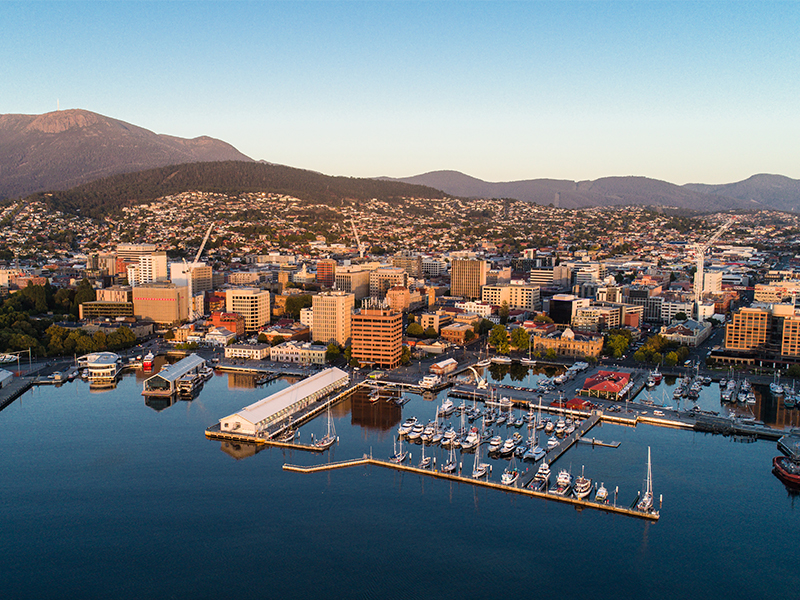 Blue Mountains
Travel 2 hours by train from Sydney's Central Station and you'll find yourself in the captivating Blue Mountains. Renowned for soul-stirring scenery and an exhilarating range of bush walks and trails, this nature-rich region has much to offer. Katoomba is the main town and a good place to base yourself, offering cosy cafes, an informative visitors' centre and an award-winning chocolate company. You can also walk to the infamous Three Sisters from here and get that all-important souvenir shot.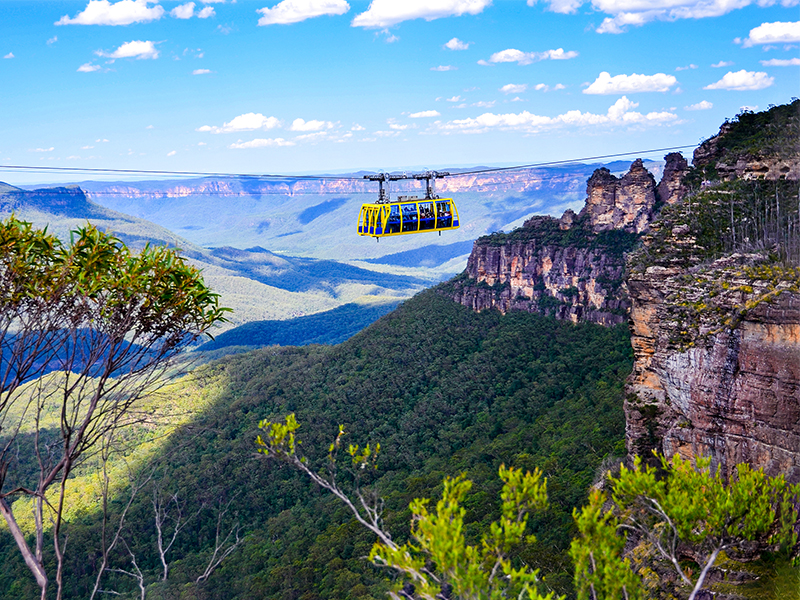 Sydney Harbour
Nothing is more iconic than the dual sight of Sydney Opera House and Sydney Harbour Bridge. Standing on Circular Quay, you can take in both at once and perhaps even join a tour to fully experience what these captivating landmarks have to offer. The Opera House offers a range of daily tours to suit most budgets, while those with a taste for adventure might be be eager to complete the Bridge Climb. To simply sit back and take in the view, enjoy a satiating brunch at quayside Portabello Caffe or a glass of something special at Opera Bar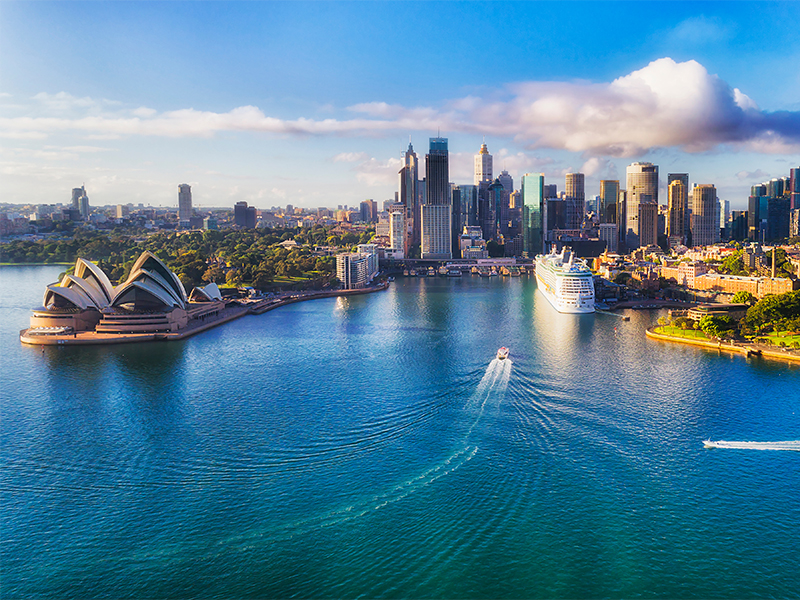 Inspired by these 10 places not to be missed on your holiday to Australia? Call us on 0800 0856 846 for a tailor made holiday package.