Top 10 City Breaks for a Long Weekend
When you've got the travel bug but you're almost out of holiday days, a well-planned long weekend away can be just the tonic. Whether you want to pack your bags for a four-day weekend with friends, take off for a spur of the moment solo trip or are planning a surprise romantic getaway over a bank holiday – UK travellers are spoilt for choice with short break destinations across Europe and beyond.
Read on for inspiration as we recommend some of the best city breaks for a long weekend away. If any ideas catch your eye, contact us on 0800 0856 846 and we'll help you design your dream trip.
Copenhagen, Denmark
Think of chocolate-box houses lined up alongside a picturesque harbour, quaint cobbled streets, an old school theme park, outdoor sea baths, thriving food and contemporary art scenes and even beaches…and you're some way to scratching the surface of Copenhagen.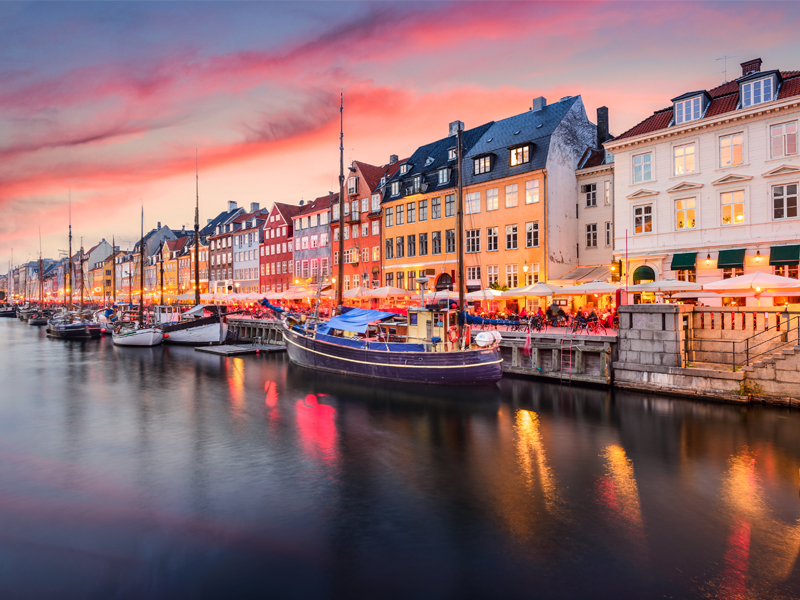 The cute Danish capital, which boasts its own controversial 'freetown' – a 'hippy' community that houses arguably the city's best jazz club – is relatively compact and easy to navigate. Explore by foot or do as the locals do and hop on a bicycle. It has enough shopping, architecture and history to keep you occupied but, if you fancy a day further afield, Nordic noir fans will relish the opportunity to cross Øresund Bridge – made famous by TV crime show, The Bridge – to the resurgent Swedish city of Malmö, a great destination in its own right.
How to get there: Fly non-stop from London, Manchester and Birmingham airports in as little as 1hr 45mins.
Bologna, Italy
There's much more to Italy than tourist magnets such as Venice, Rome and Florence. So if you fancy Florence but not the crowds, turn your attention from Tuscany to Emilia-Romagna and it's quieter capital, Bologna, instead.
One of this historic city's nicknames is "La Grassa", which means the "The Fat" – a nod to its tantalising culinary credentials. You'll eat well here with fantastic coffee, fresh pasta dishes, pizza by the slice, and an array of regional specialties – from Bologna's own mortadella sausage to Modena's balsamic and Parma's cheese and ham. There's also FICO Eataly World, which claims to be the largest food theme park in the world, where you can shop, dine, take cooking classes and explore factories and farms.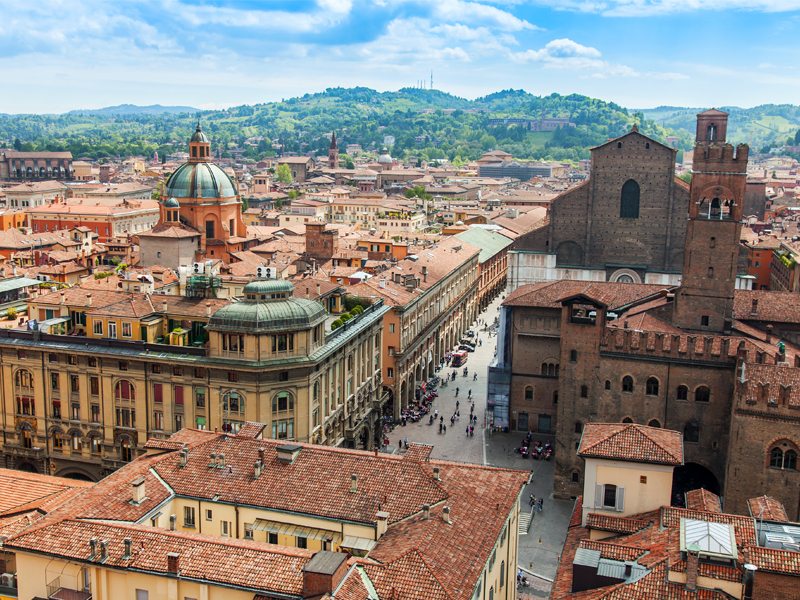 Bologna will do more than just satisfy your stomach, however, as it boasts a walkable centre lined with 40 km of porticoes to shade you from sun and rain, as well as one of Europe's oldest universities, a music museum, Etruscan and medieval sites, a Gothic church and its most famous landmark, the Two Towers.
How to get there: Fly direct from Manchester or London in just over 2hrs.
Amsterdam, Netherlands
It's no cliche to say that Amsterdam really does have something for everyone. Cycling is the best way to get around the scenic labyrinth of streets and canals as you pedal your way towards
Museumplein – a district that's home to some of Europe's top museums, such as the Rijksmuseum and the Van Gogh Museum. A stop at the Anne Frank House makes for a moving experience and is an important part of any itinerary, but Amsterdam is not just for history buffs or culture vultures – there's also its renowned and diverse nightlife, markets galore, relaxing cruises of the UNESCO World Heritage canal ring, and an outdoor ice rink in winter.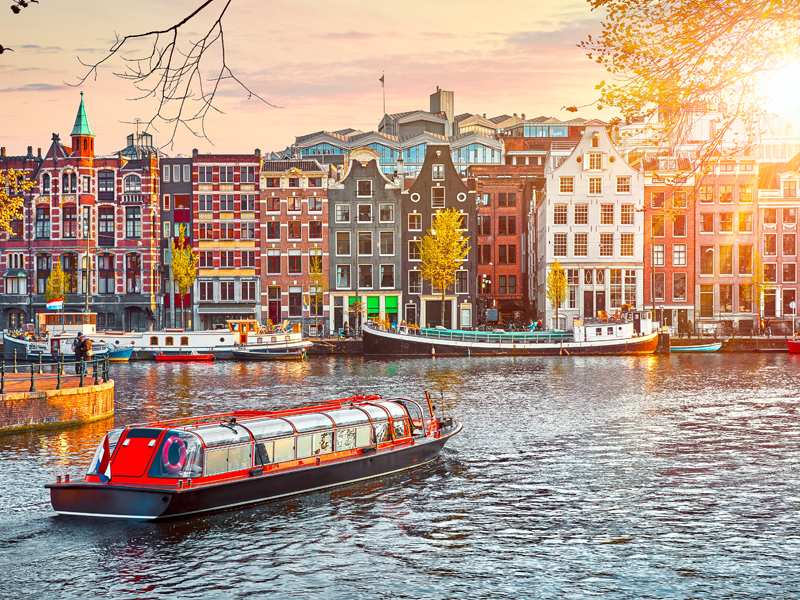 As far as food is concerned, the country's colonial and trading history means there's plenty to get your teeth into, from Indonesian rijsttafel – rice tables – that are akin to tapas, through to herring, world-famous cheeses, a host of fried delicacies, waffles and pancakes. Make sure you leave plenty of space.
How to get there: Reach the Dutch capital via ferry and coach transfer, or hop on a direct flight that can take as little as 1hr 10 mins from London airports, Leeds, Manchester and Birmingham.
Paris, France
Yes, Paris is on practically every traveler's bucket list but no 'top 10' would be complete without it. There are few more romantic cities than the City of Lights with its iconic Eiffel Tower, the still-standing Notre Dame cathedral, Arc de Triomphe and of, course, The Louvre.
There's always something new to discover every time you visit, and if you've already had your fill of the landmarks on previous trips, try leisurely soaking up the culture instead. Avoid the crowds by: walking along the Seine with a baguette or an éclair in hand, instead of cruising it; visiting museums and viewing churches by night; getting to know the less famous arrondissements and perusing their chocolate shops, bakeries and patisseries; swapping famous Parisian delicacies for a night at a top Ethiopian restaurant; watching the world go by with a coffee or a glass of wine from one of the city's many cafes.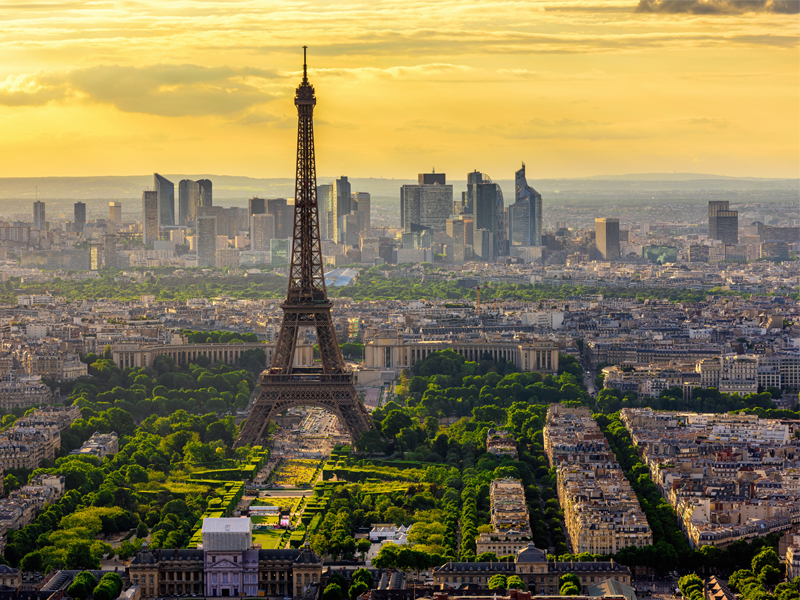 How to get there: One of the best reasons to pick Paris is that it's just a hop, skip and a jump across the Channel. Ride the Eurostar from St Pancras or fly from the UK's major airports in around 1hr 20mins.
Budapest, Hungary
Many destinations are dubbed 'city of two halves' but Budapest truly is, or at least used to be, before Buda and Pest were unified by bridges stretching across the Danube in 1873. Set up camp on either side of the river, though, and you'll be in for a treat.
If you want to hike and take in the views, head to the hillier Buda, which is also home to underground caves, Buda Castle and the much-loved Gellert Baths. If you're more of a reveller, built-up Pest's buzzing nightlife and restaurant scene is a better choice, while it also boasts top attractions including St Stephen's Basilica and Heroes Square.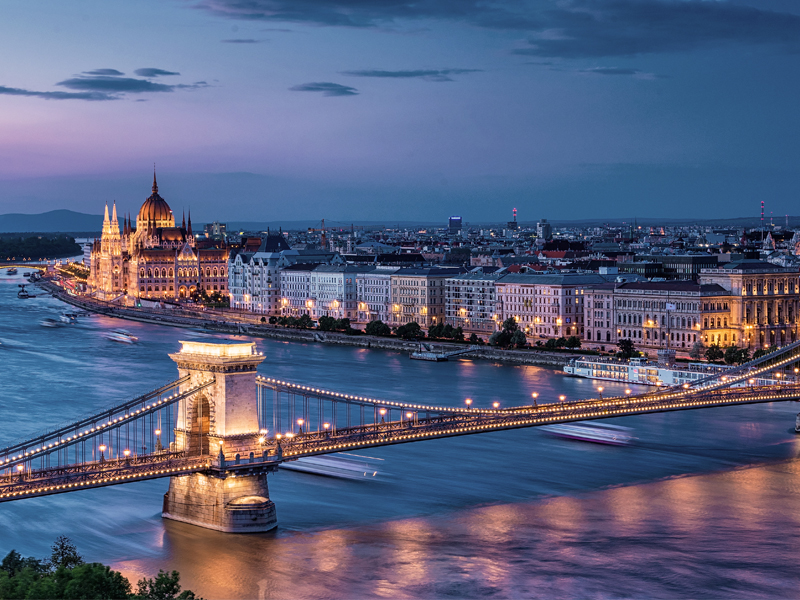 Of course, you'll want to explore both sides to this unique city but choose your time of year accordingly. If you're the outdoorsy type, plump for spring to early autumn if you want to stroll the bridges and streets in warm weather, climb the hills, or take a laid-back Danube cruise to Margaret Island and its parkland, pop-up bars and fountains. If you're planning on touring the Hungarian capital's star attraction – the abundant indoor and outdoor natural thermal baths – then why not opt for a winter visit to feel the true benefit of the warm, 'medicinal' waters?
How to get there: There are plenty of non-stop flights to Budapest from London airports, as well as Leeds and Manchester, with the quickest roughly 2hrs 30mins.
Lisbon, Portugal
Portugal's cities are having a moment in the spotlight. Usually most famous for its beautiful beach resorts along the Algarve, the Iberian nation is making waves with its affordable urban destinations.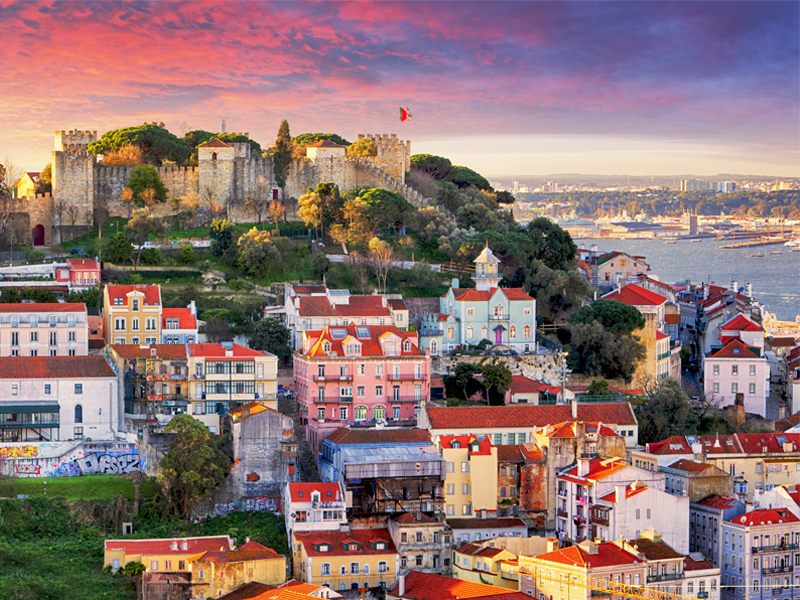 Lisbon is a great place to start, as the Portuguese coastal capital has a diverse offering for travellers. Navigate your way around Moorish castles, spectacular palaces, churches and medieval ruins, relax in lush, green botanical gardens and wooded parks, take a tram or stroll through streets lined with pastel-coloured houses, and feast on egg custard tarts and other specialties at the renowned Time Out Market. Of course, you'll also only be a short journey from scenic beaches, so when your feet need a rest you can cool your heels in the Atlantic Ocean.
How to get there: A direct flight from Manchester or London airports will get you to Lisbon in around 2hrs 45mins.
Seville, Spain
If you're a regular city-breaker, you've probably already scratched Barcelona and Madrid from your bucket list. But beautiful Seville, the capital of the Andalusian region, offers another window into Spain's soul.
With a climate for growing oranges, sun seekers are unlikely to be disappointed in this destination known for baking summers and mild winters. You'll want to drink in the long days, stay out late for evening concerts and flamenco shows, and sip on cocktails while dining out on tapas and tortillas from rooftop terraces or riverside bars.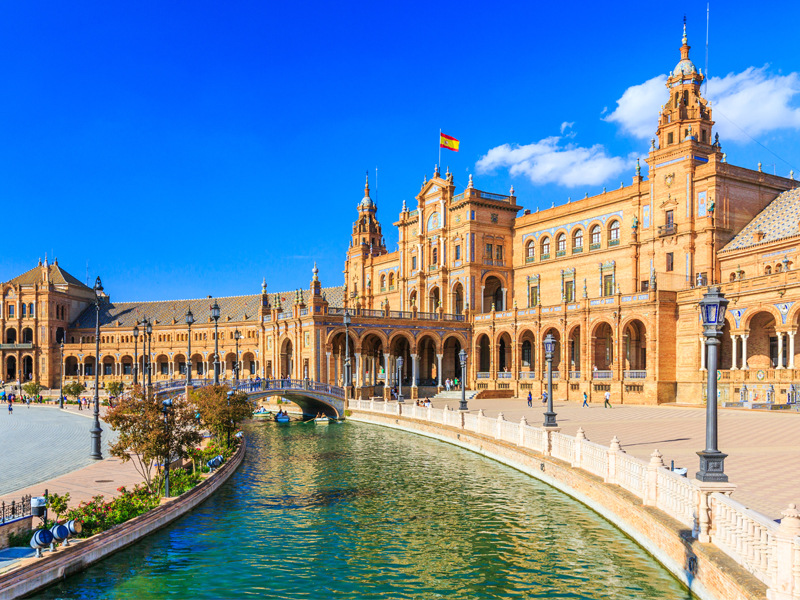 The top attractions are free, at least from the outside, as the city's main draw is its intriguing history, revealed through stunning architecture and ruins – Moorish, Baroque, Renaissance, Roman – as well as a few Game of Thrones filming locations to thrill fans.
How to get there: Non-stop flights to Seville are available at major UK airports, including Manchester, and will take you to the Spanish city in a speedy 2hrs 50mins.
Rome, Italy
The big one. We might have already pushed the delights of visiting a lesser-known Italian city above, but some destinations can never be overrated or overexposed. If you've yet to tick-off Rome, or have only breezed through the energetic Italian capital to see the Colosseum, St Peter's Basilica, the Sistine Chapel et al, make space in your diary for a little taste of La Dolce Vita.
Frequently referred to as an 'open air museum', Rome has it all – winding streets, Italian hospitality, opera, football, museums and centuries worth of history to show off – as well as the seat of the Catholic Church, Vatican City, within it. The entire, sprawling historic centre is a UNESCO World Heritage site and you can pick your era to explore – Ancient Rome, medieval, Renaissance, Baroque, or pre and post World War Two.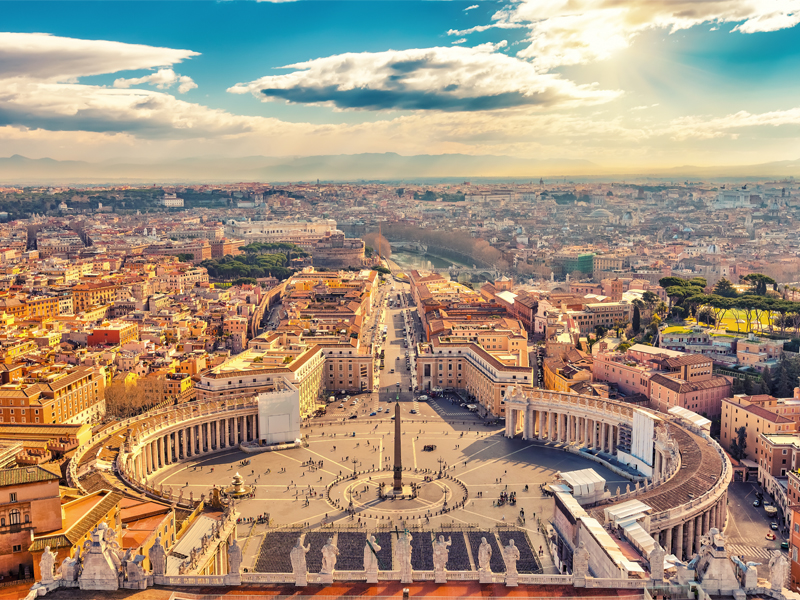 If you think you've seen it all, think again, grab a scoop of your favourite gelato flavour and head away from the heart of the Eternal City and out to the creepy catacombs, Villa Torlonia – one of Mussolini's former private residences, or the tranquil Villa Borghese gardens.
How to get there: Head to London airports, Manchester, Leeds, Birmingham and Newcastle for direct Rome flights that can take as little as 2hrs 30mins.
Berlin, Germany
If you visit Berlin for a long weekend, you'll still leave with a list of reasons to go back. Hip, bohemian and with an almost 80s vibe, the German capital is great for lovers of independent bars and cafes, quirky nightlife and flea markets. It's one of the best cities in Europe for vegan food, so you can dine on creative plant-based dishes, tuck into Turkish specialties or simply grab a beer and a traditional currywurst.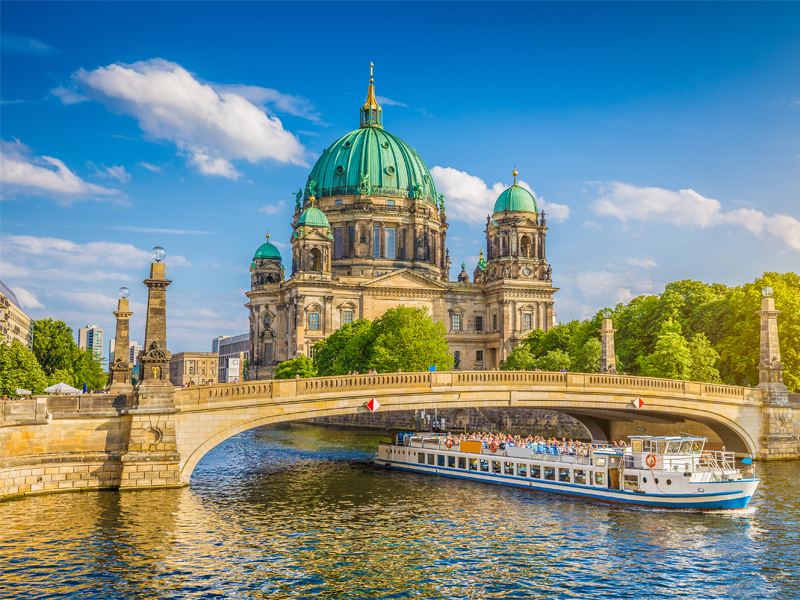 You'll be struck by the weight of the city's history – whether that's at Museum Island, the Reichstag and Brandenburg Gate, Checkpoint Charlie, underground air raid shelters or the memorial to Jewish victims of the Holocaust. However, there's also plenty to lighten the mood later on, from bars and restaurants in unusual places and great green spaces, to a derelict amusement park and a museum dedicated to David Hasselhoff.
How to get there: Travel to Berlin via London airports, Manchester and Birmingham in about 1hr 50 mins.
New York City, USA
New York City may technically be a long-haul destination, but that doesn't stop the Big Apple being brilliant for a short city break too. Pick your favourite borough – whether that's off-beat Brooklyn, glamorous Manhattan, the urban cool of Queens, family-friendly Staten Island or the bustling Bronx – and dive into one of the world's true 24-hour cities. After all, what's more exciting than ending your working week with a trip to another continent?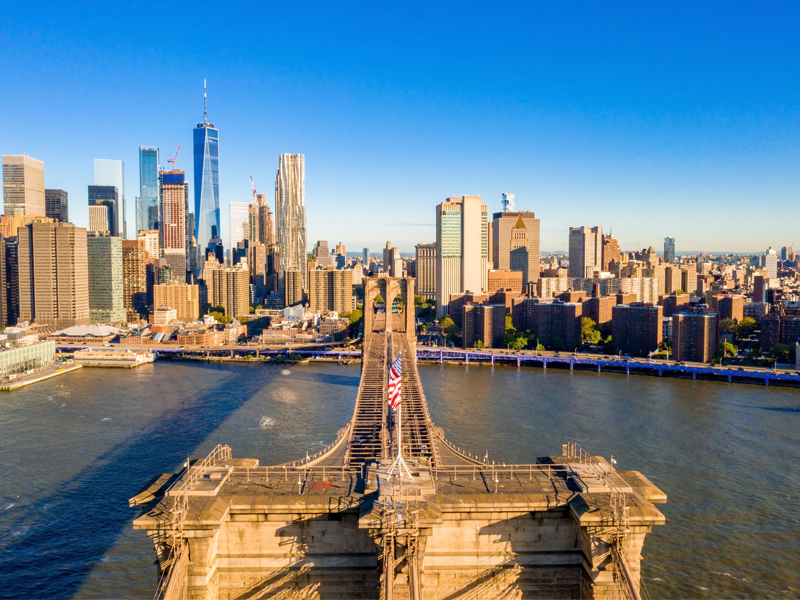 Optimise your itinerary for a jam-packed long weekend by jumping on a sightseeing bus and snapping all the big hitters – from the Empire State Building and the Statue of Liberty to Times Square and Brooklyn Bridge. Feel like you've stepped into a real life film set by hailing a yellow taxi to take you to a baseball game or a Broadway show, picnic on NYC delicacies such as pizza pie and hotdogs straight from a street vendor, drink coffee in Central Park and soak up the atmosphere in Chinatown. One thing's for sure – whatever you choose, you certainly won't be stuck for things to do, and the slightly longer flight will give you plenty of time to plan the details.
How to get there: The fastest non-stop flights to New York City from the UK take between 7hrs 20mins and 7hrs 50mins from London airports, Edinburgh and Manchester.
Inspired by our top 10 city breaks for a long weekend? Let us help plan your next getaway. Call us on 0800 0856 846 or enquire online here. Visit our Kuoni Partner store in Sutton Coldfield or Edgbaston for an appointment in store.