The Ultimate Guide to Wine Tasting in South Africa
South Africa is not only popular for its safari holidays but for its rich and gorgeous vineyards. In recent years wine tasting tours across South African lands has gained even more popularity and recognition. They have become so well-known around the globe that the wine industry has revamped the area of Cape Winelands into the perfect holiday destination; offering sumptuous dining venues and accommodation ranging from simple comfort to luxurious lifestyle. Read on to discover the ultimate guide to wine tasting in South Africa.
Constantia
Constantia is considered the birthplace of the South African wine industry and is settled in closest to Cape Town. Cuddled up in between Constantia Mountain, you can revel in the seaside breeze with a glass of brilliant Sauvignon Blanc. The finest vineyard to visit is with no doubt Groot Constantia. It is the oldest estate to produce wine in the country and is labeled a nationwide masterpiece. As for accommodation to accompany your trip, you should definitely stay at the Steenberg Hotel, which features lush rooms, gorgeous vineyards of its own and stunning lagoon views. The best dining venue to go along with your wine cravings would be La Colombe, including in its menu local gourmet dishes with a touch of Asian and French interpretation.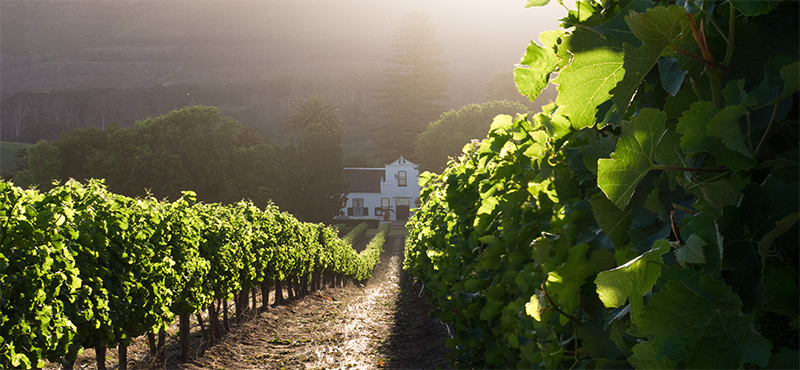 Stellenbosch
Only 30 minutes away from Cape Town, Stellenbosch is the centre of wine country, as such it offers some of the country's finest wines. Decorated in lovely greenery and gorgeous architecture, the region is often times visited by crowds of tourists so it's best to pre-book any planned tours or activities. If you're looking to taste the famous South African Pinotage, the ideal vineyard to do so is Kanonkop, known for serving the most lavish red wines. And if you would like to stay longer in the region, Delaire Graff Estate provides a unique luxury experience, featuring splendid views of the Table Mountain and surrounding vineyards and its own on-site wine tasting and dining.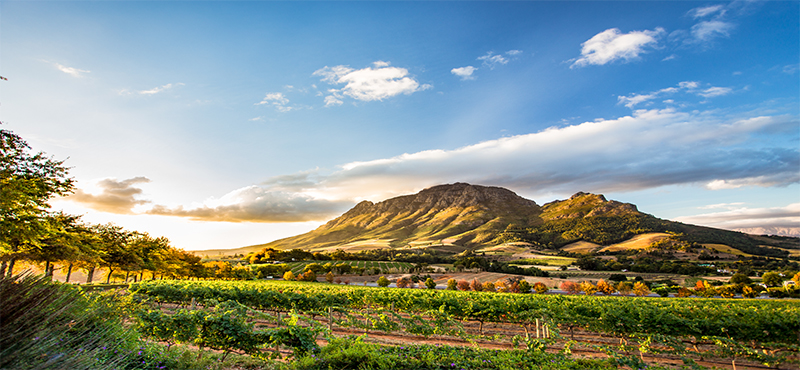 Franschhoek
For a small town Franschhoek is known worldwide for its fine wine lands, which makes it the perfect spot to lay back and unwind with a lush bottle of wine. You can further explore the lovely town by venturing in the charming shops, bakeries and art galleries. Among the several vineyards in the area, a tourists' favourite not to miss out on is La Petit Ferne. It offers an amazing restaurant with mouthwatering platters, stunning landscape views and splendid wine. As for accommodation, La Residence is highly recommended as it is eclectically yet elegantly designed and provides panoramic views of its gorgeous surroundings. Why not book the hop on hop off Franschhoek wine tram for an unforgettable experience?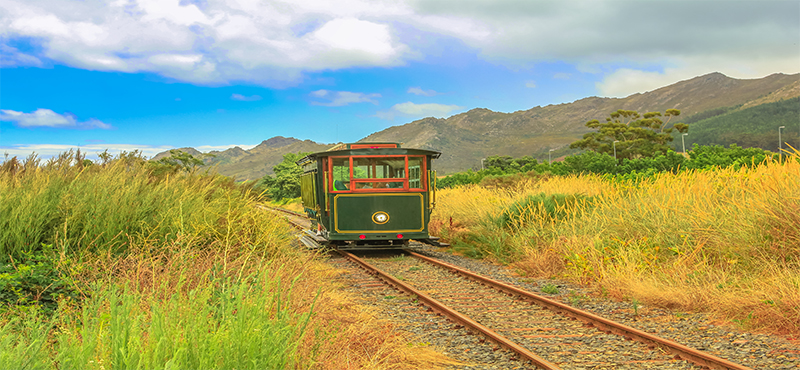 Paarl
Known for its one of a kind charm, Paarl offers wine lovers tranquility like no other with the region's finest wine samples. The region is also great for hiking, cycling and playing golf on championship courses. Since it's yet another small town, Paarl isn't as commercial as other regions, which makes it perfect for tourists looking to indulge in seclusion, harmony and intimacy. If you do decide to be a visitor of Paarl, you will have the amazing chance to tease your taste buds with crispy white wines and spicy reds. It is highly recommended you pay Fairview Wine Estate a visit so you can enjoy a social wine tasting environment with a choice of a 'classic' or 'something different' wine tasting options. Your splendid glass of wine can be then accompanied by locally produced cow and goats' cheese. In terms of accommodation, The Grande Roche Hotel is a lush gem, once being a Cape Dutch home, now it features contemporary luxury amenities and serene ambience.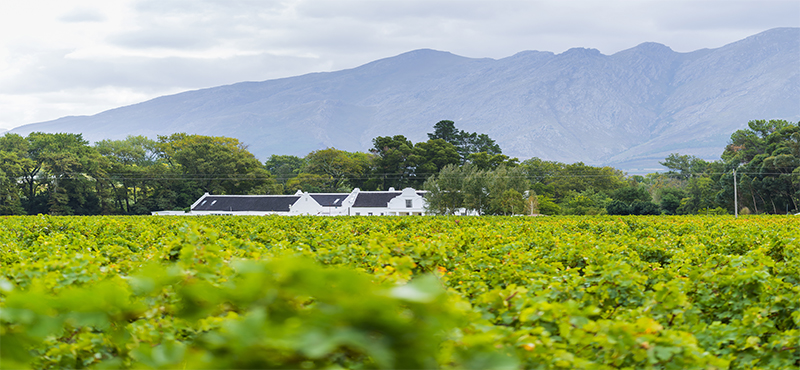 Robertson
The adorable town of Robertson is yet another well-known spot worldwide for its amazing vineyards; it's interesting to point out that it is also home to gorgeous rose farms. It is a two-hour drive from Cape Town, however, you could ask anyone and they will still strongly advise to visit one of biggest wine producing areas in South Africa. Commonly admitted to offer the finest of white wines, Robertson produces magnificent Cabernet Sauvignon and Shiraz grapes for the Western Cape too. A must-visit vineyard is De Westhof, which specialises in white wines, especially Chardonnay, and exports its production to 31 countries; you should taste their Limestone Hill Chardonnay. Looking to stay for a night or two? The Robertson Small Hotel provides excellent service and luxury accommodation to make for a truly memorable stay.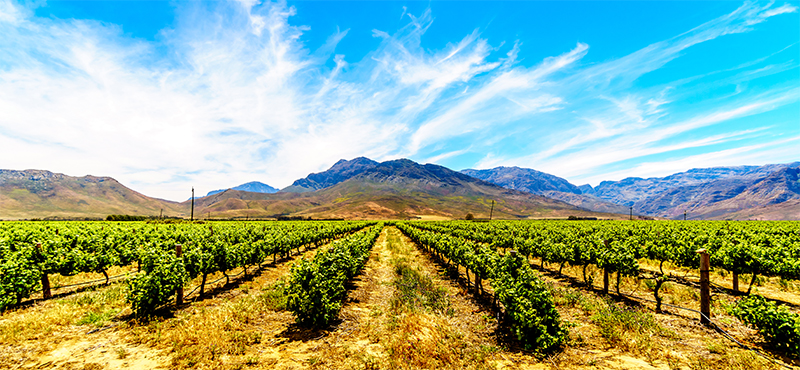 Inspired by our ultimate guide to wine tasting in South Africa? Call us on 0800 0856 846 to plan your amazing south Africa holiday or request a quote online.