The most incredible destinations for a safari holiday
Is spotting the 'Big Five' – lions, leopards, elephants, buffalo and rhinos – at the top of your bucket list? Bird watching before breakfast, seeing hippos splash around, hearing lions roar, viewing the Serengeti from a hot air balloon, and photographing zebra, giraffes, monkeys and wildebeest in their natural habitats…it's the stuff that dreams are made of. But with so many safari locations out there, where will you choose to don your wide brim hat and go into wild? Peruse our list of the best safari destinations in the world for some inspiration on your safari holiday adventure…
Botswana
Considered by some as ultimate 'safari country', landlocked Botswana is rich in wildlife and lower on crowds than some destinations. It certainly has a convincing claim to being able to offer some of the most authentic experiences thanks to its remoteness – you can usually only reach the camps and reserves by air – and the government's interest in conservation. Journey through lush, verdant inland waterways, which attract heaps of wildlife and are ideal for a unique water safari, or take spectacular sunset cruises along the Chobe River.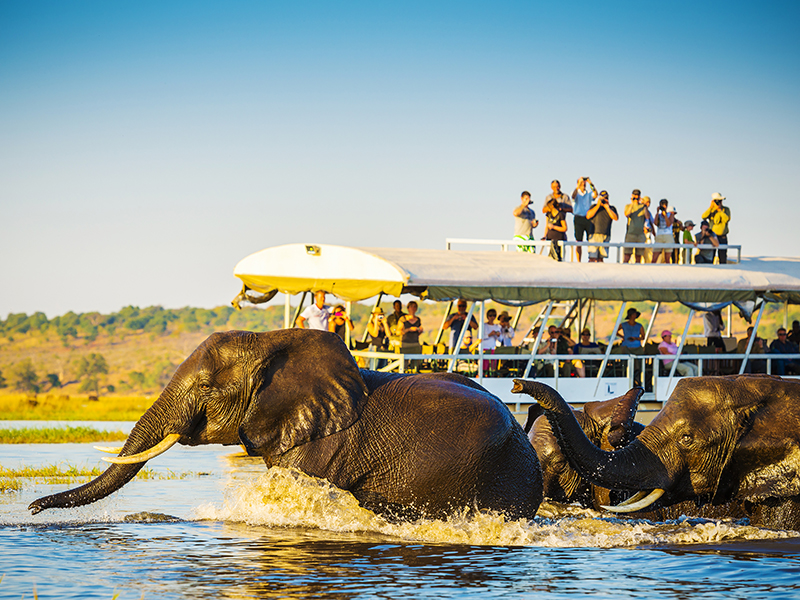 The unspoilt Okavango Delta, a World Heritage site, is arguably the star attraction and you can explore its wetlands via jeep or a traditional canoe. While the arid Kalahari Desert, which covers large swathes of the country, is the place for spotting magnificent black maned lions, meerkats, elephants and cheetahs.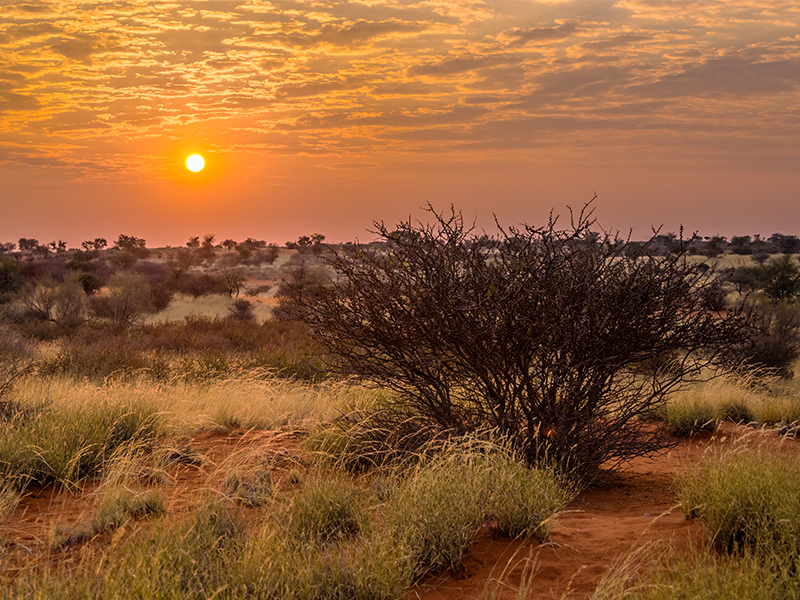 South Africa
One of the most famous, accessible and popular safari destinations on the planet, South Africa boasts a wealth of world-class game reserves, meaning there's something to suit every animal spotter. Want to spy the Big Five? The Kruger National Park is arguably the country's most well known safari hotspot and it covers almost two million hectares of diverse terrain. If you're after something more exclusive but still exciting, choose the nearby Sabi Sand Game Reserve, as wildlife roams freely between the two parks.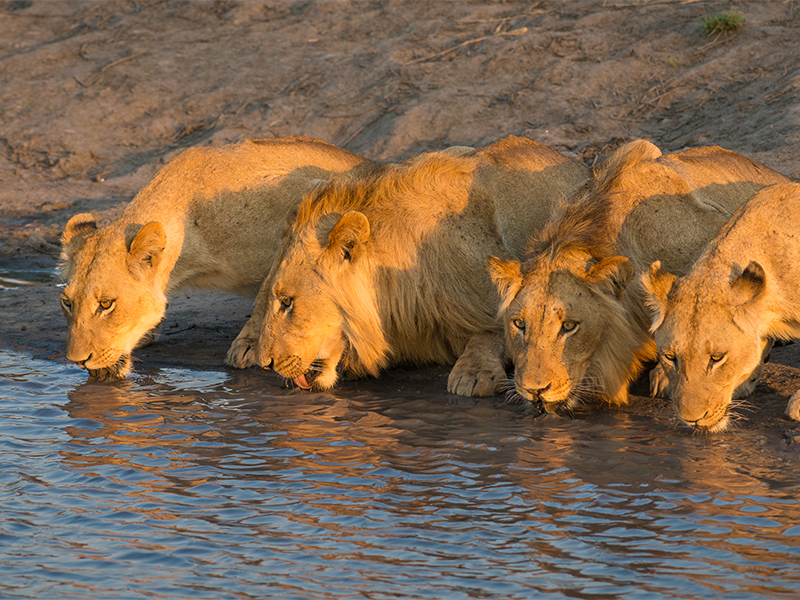 If it's a callback to a traditional safari you're seeking, Hluhluwe Imfolozi Game Park, is best known for being the oldest reserve on the continent and home to the largest population of white rhino. Choose to self-drive for a full or half day and take the chance to view wildlife up close from their watering holes. While, if you're a fan of the African elephant, you can pay a visit to Addo Elephant Park, which houses over 600 of these extraordinary creatures.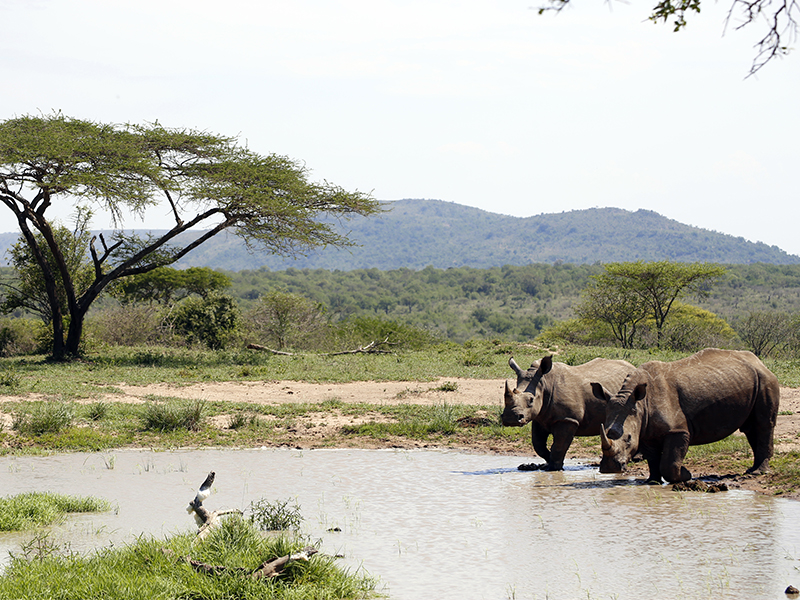 Tanzania
In Eastern Africa, Tanzania is home to the world-famous Serengeti National Park – the plains of which were apparently the inspiration for Disney's The Lion King. The big draw is again the Big Five, as well as populations of gazelle and hippos, and the Serengeti itself is the great stage on which millions of wildebeest set off on their incredible annual migration.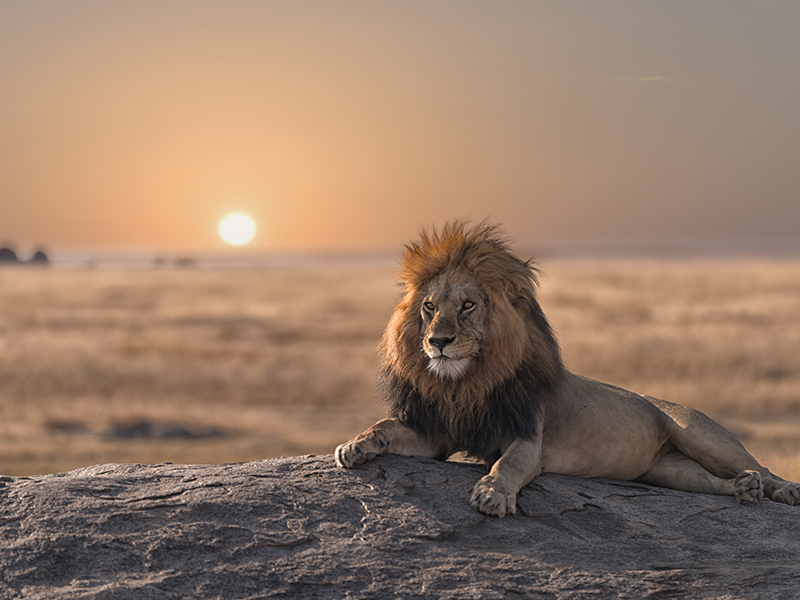 You can also spot plenty of predators in the grasslands of the Ngorongoro Conservation Area, a UNESCO World Heritage Site peppered with everything from lions and zebras to warthogs, hyenas and even the rare black rhino. The Ngorongoro Crater keeps its wildlife all-year round, so this enclosed, relatively small and unique area is the perfect place to get your binoculars out.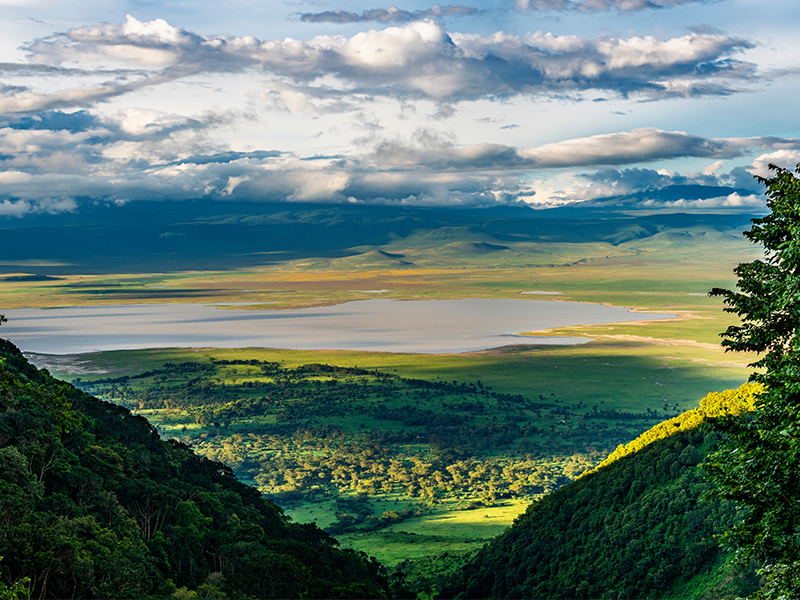 Sri Lanka
Take a Sri Lanka safari for something a little bit different. The exotic Indian Ocean Island is littered with national parks that feature dense green forest and dazzling lakes – and duly attracts bountiful wildlife including rare bird species, leopards, elephants and the formidable crocodile. The sprawling Yala National Park is Sri Lanka's most well-known safari spot and with more than just the amazing animals to view with lagoons, beaches, caves, rock paintings and Buddhist ruins to admire. For a quieter, off-the-beaten track safari experience, consider the smaller Udawalawe National Park – home to a large population of Asian elephants and a varied landscape of mountains, grasslands and wetlands.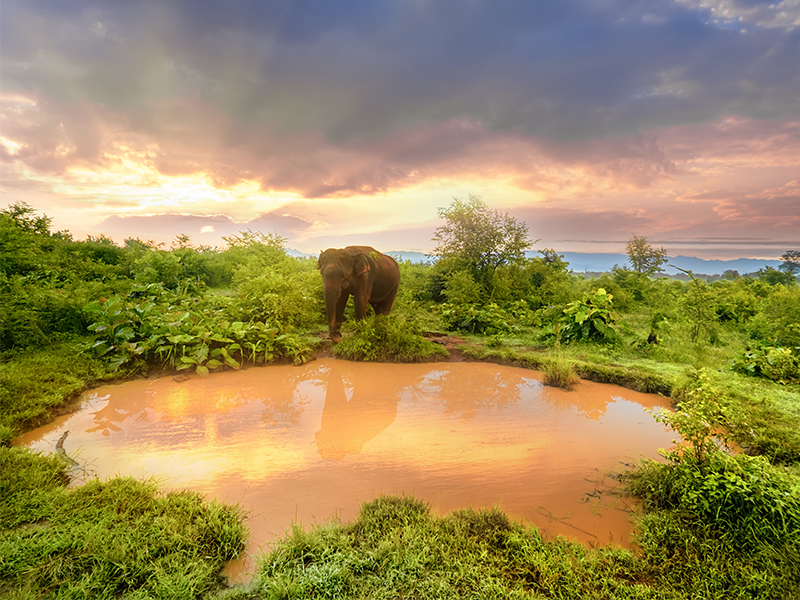 Zimbabwe
A fantastically versatile stop on the international safari circuit, Zimbabwe is most famous for its Victoria Falls – one of the Seven Natural Wonders of the World – as well as a vast number of national parks. Bordered by two rivers and possessing a rich landscape of mountains, forests and desert scrub, this southern African nation is a tranquil safari destination.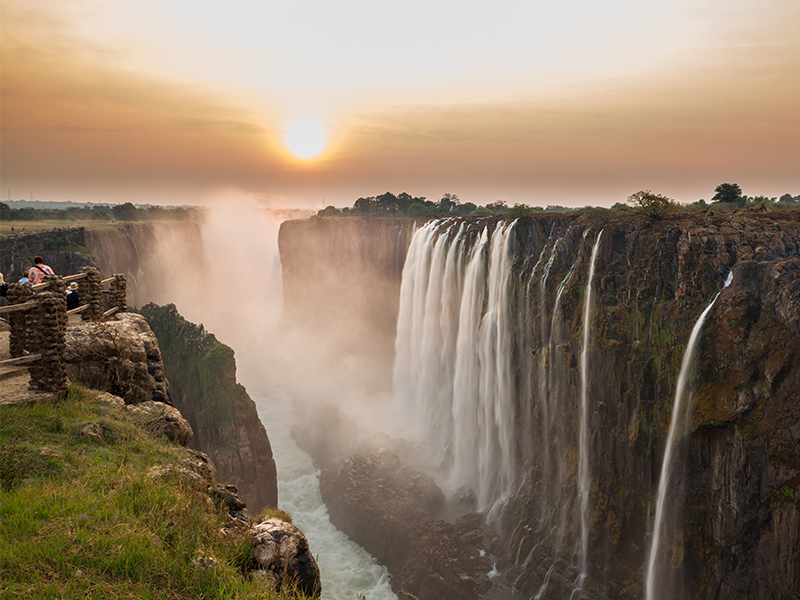 Hwange National Park is the big name in terms of traditional safaris, as the largest game park in Zimbabwe, and boasts over 100 species of mammals. View the abundant elephant population on a day or night driving tour, or even embark on a walking safari. For water-based wildlife, canoe safaris can also be taken at the Mana Pools and Matusadona national parks.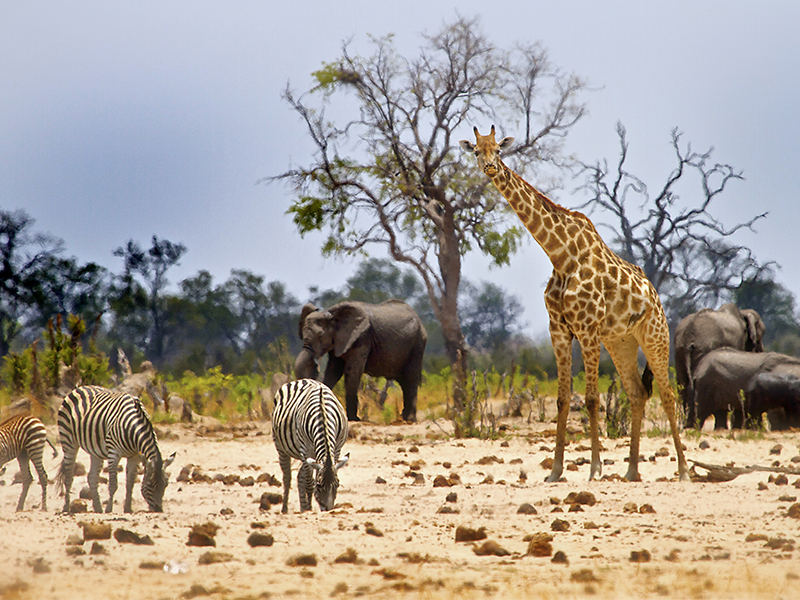 Zambia
One of Africa's best safari destinations, Zambia shares Victoria Falls with Zimbabwe and is also blessed with beautiful national parks. Another under-the-radar location, Zambia is known for its guided and smaller safaris, ideal for those looking for a less crowded and more intimate experience. For big game and four-wheel drives, head to South Luangwa National Park, where you can spy everything from elephants and impalas to leopards and hippos roaming the Great Plains and rivers. Its remote sister park, North Luangwa National Park is best known for its walking safaris and is the spot for more experienced and adventurous explorers.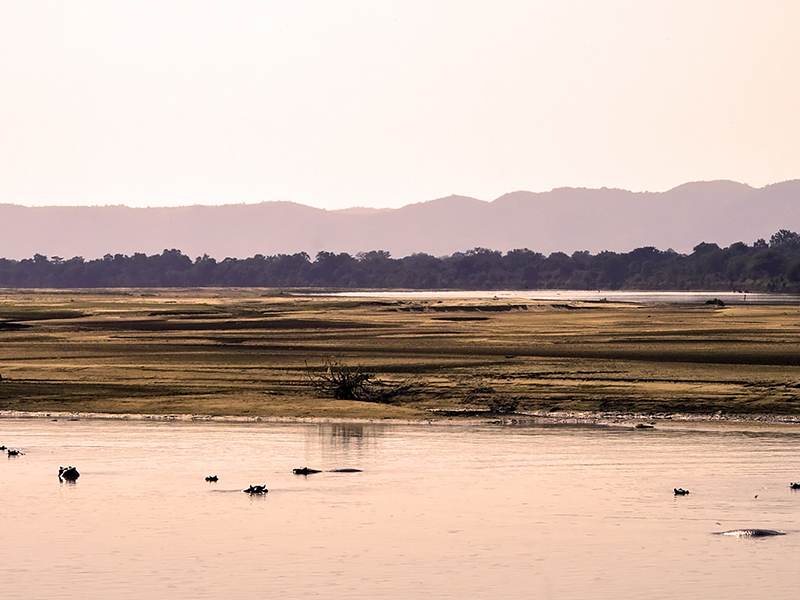 Kenya
Think about a Kenya safari holiday and the ever-popular Masai Mara Reserve immediately springs to mind. Beloved for its big cat families – it is after all the setting for the BBC's Big Cat Diaries – you'll come here to see furry feline predators such lions, leopards and cheetahs flex their claws at unsuspecting herbivores, as well as catch views of the magnificent migrating wildebeest.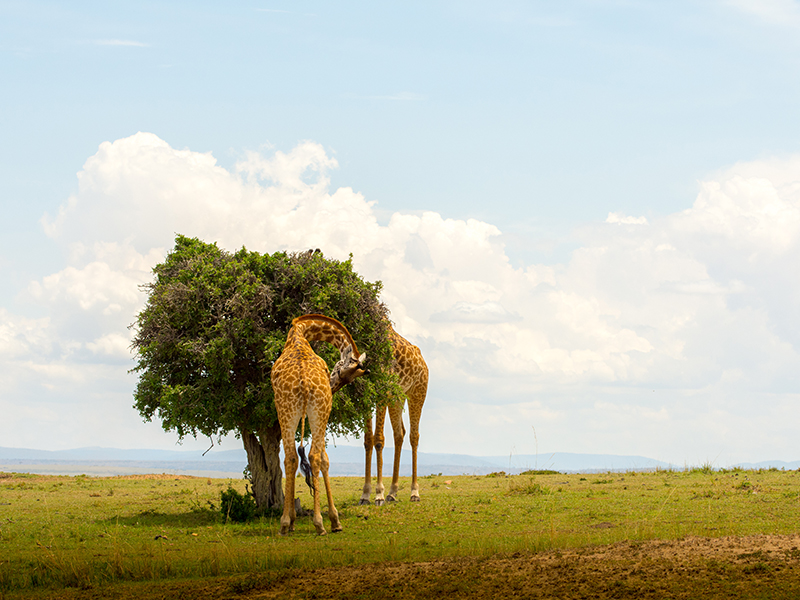 If it's elephants you're after, Amboseli National Park is where you're most likely to spot the famous marching animals – as well as witnessing stunning views of Mt Kilimanjaro in nearby Tanzania to match.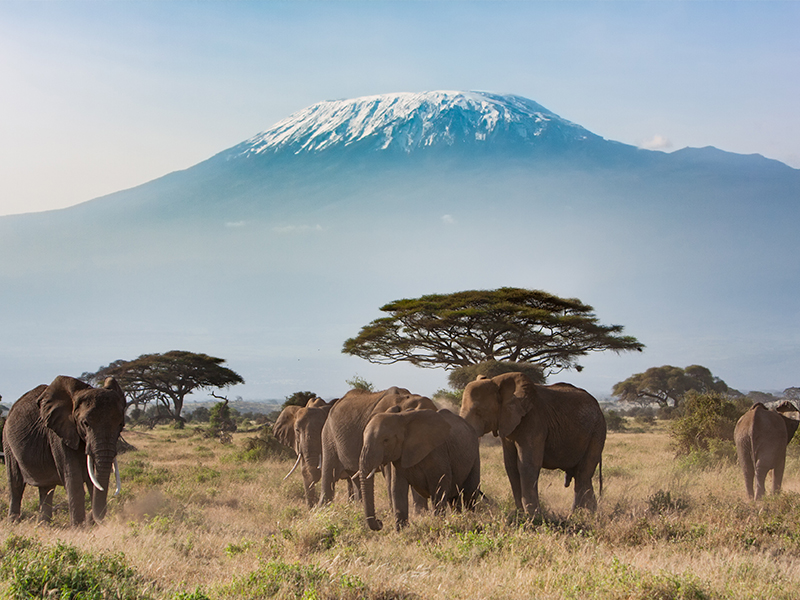 If our list has given you the urge to book a safari holiday, get in touch with us at Pure Destinations and we'll help you to tailor your dream trip.