The most beautiful sights in Canada
There's no doubt that Canada has some of the world's most handsome sceneries, that's why we couldn't resist compiling our most beautiful sights in Canada list, just for you! Read on to uncover the places that you should add on your Canadian sightseeing list.
Capilano suspension bridge
Capilano Suspension Bridge Park is situated just a 12-minute drive from Vancouver and is considered to be one of the most visited attractions in the city. This incredible park is a playground for the senses, with treetop adventures, guided history walks and the renowned Canyon Lights event, which happens each year from November 24th to January the 8th. The suspension bridge, Treetop adventure and Cliff Walk all glow with picturesque lights for a phenomenal festive ambience, as well as homing the world's tallest Christmas tree!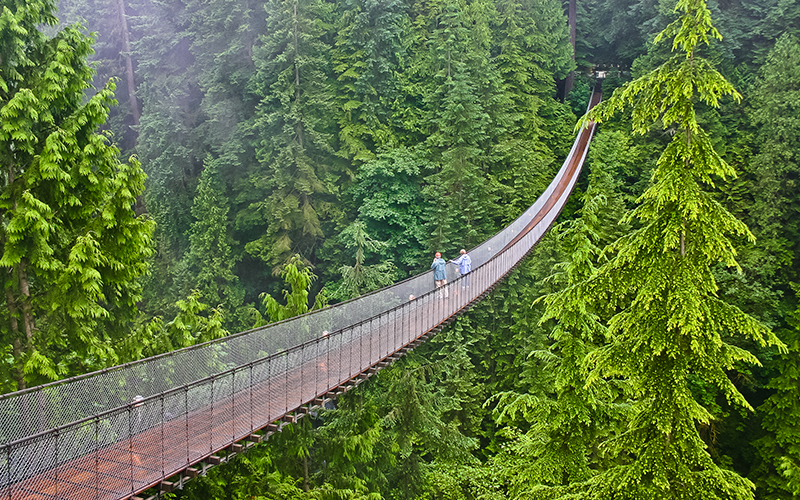 Banff National Park
Banff National Park is Canada's oldest National Park, situated in Alberta, a ski resort, home to dense forests, sweeping alpine scenes, glaciers and ice fields. Within the park, there are a number of ways to get around, from walking, biking, driving and public transport. There are a total of 8 lakes at Banff National Park, all exuding with individual charismatic features, from strikingly blue waters, snow-capped mountains and rich green surroundings.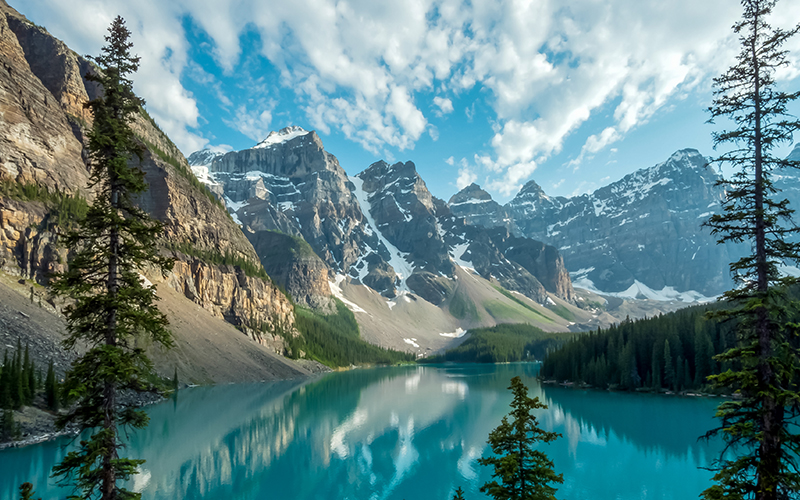 Niagara Falls
Three waterfalls sit on the borders of Canada and the United States, forming the Niagara Falls in Ontario. If you're wondering which ways are the best to see the incredible falls? Those who want an adrenaline experience to be taken further can opt for a helicopter ride, but if you're not keen on that idea, you can head to Maid of the Midst, where you'll be chartered by boat to see the incredible sights up close – just make sure to purchase a waterproof poncho!
Rideau Canal
Rideau Canal is situated in Ottawa and the canals span just over 125 miles, this picturesque UNESCO World Heritage Site transforms into an ice-rink during the winter months. The canals cut through downtown Ottawa, with plenty of things to do such as shopping dining, sightseeing, spa days, museums and cycling routes.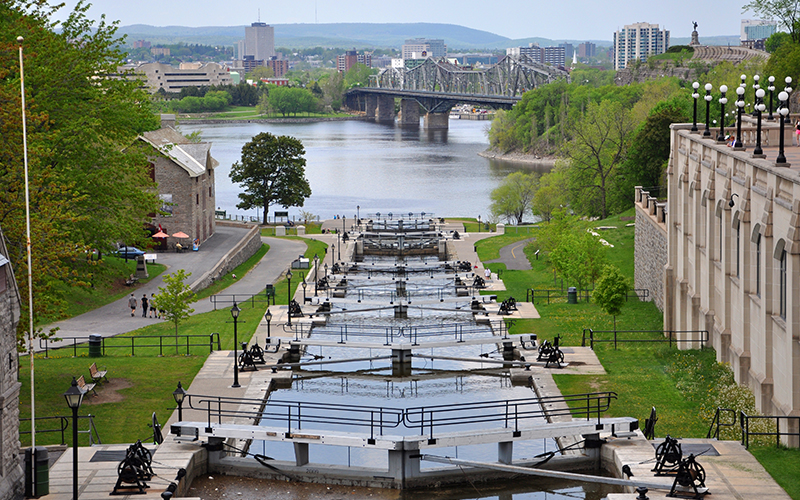 Bay of Fundy
The Bay of Fundy presents the highest tides in the world, where dinosaur fossils are found are some of the Ocean's rarest whales call home. This idyllic bay is situated halfway between the equator and the North Pole, on Canada's east coast. Boat tours, kayaking and hiking trails are just among some of the activities you can do here.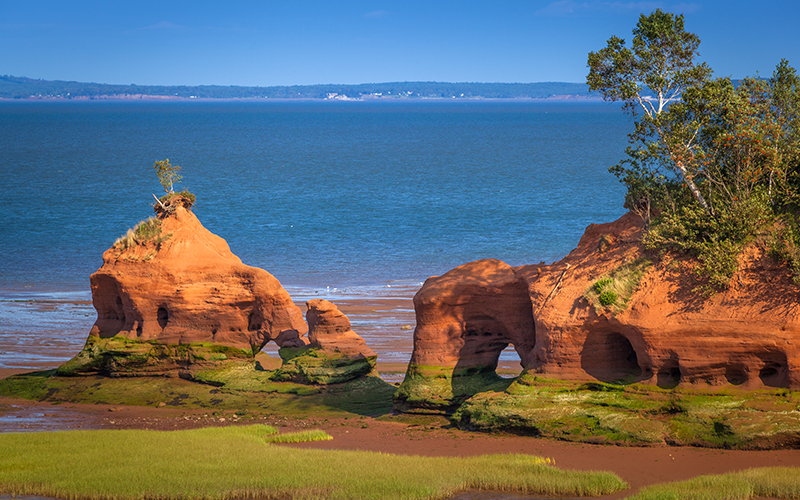 Churchill
On the far north tip of Manitoba, in a town called Churchill, you can embark on a snow safari. This snowcapped town homes the Polar Bear, which flocks thousands of visitors each year to see these furry beasts. The best time to see Polar Bears in Churchill is between the months of October – November, where they begin their hunting season.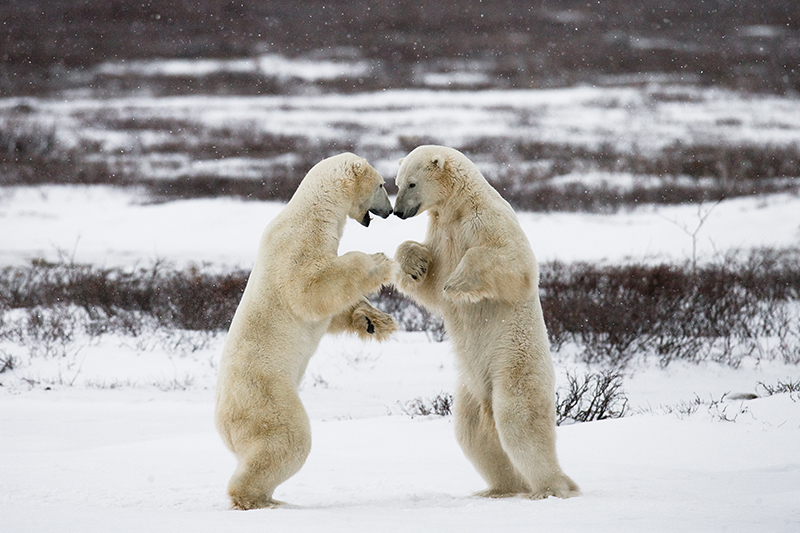 The Grotto at Bruce Peninsula National Park
Carved from the rock formations and the eroding force of the sea, the Grotto is a ginormous cave located in Bruce Peninsula National Park. It takes around 30 minutes to hike to the Grotto.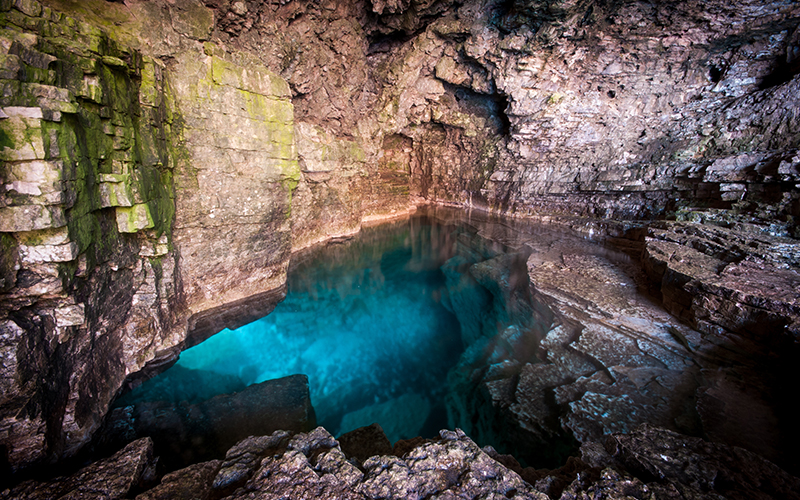 Have you been inspired by the most beautiful sights in Canada list? Contact us today to book your amazing Canada holiday!