The Best Destinations in the world for Whale Watching
Are you looking to tick off incredible whale watching off your bucket list? We've listed 8 best destinations in the world for Whale watching, from witnessing the world's largest animal; the Blue whale, to spotting Humpbacks and Sperm whales – our list of whale watching destinations will give you all the inspiration you need to plan your next amazing holiday!
South Africa
Considered as one of the best destinations in the world for whale watching, South Africa is a wildlife lover's playground. In between thrilling game drives and spotting adorable penguins on boulders beach, head to Hermanus for the best land-based whale watching, which been recognised by the WWF as one of 12 best whale watching destinations in the world. Visit here between July and November for best viewing times. The stunning 12km Cliff Path is one of the best viewing points that stretches from one end of Hermanus to the other.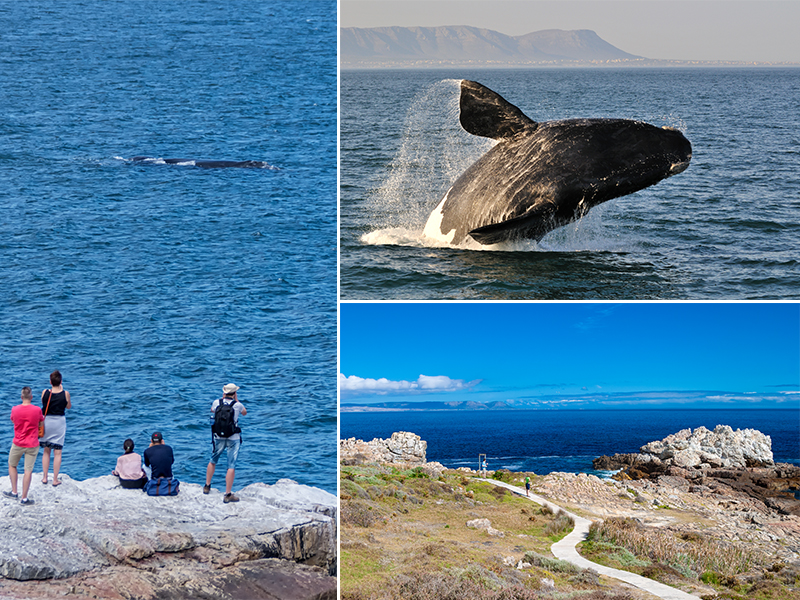 Sri Lanka
Observe the biggest animal in the world, the Blue whale, on an unforgettable Sri Lanka holiday. These beautiful creatures can be spotted between February and mid-March, the best places to visit is the Southern Coast around Galle and Mirissa.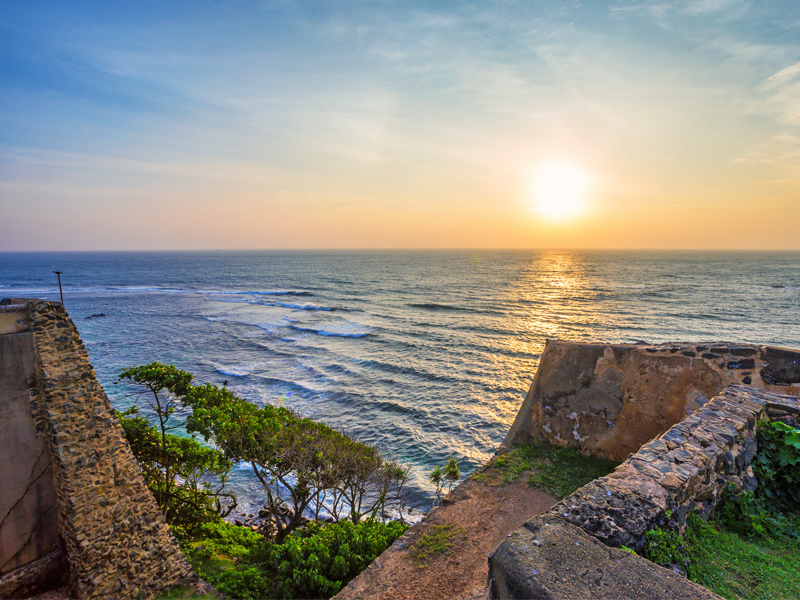 New Zealand
New Zealand is a destination to be explored outdoors with sweeping scenery to leave you feeling speechless. Kaikoura is certainly one of those places to leave you with that feeling where tectonic plates collide and towering, snow-covered peaks fall to the sea. Famous for sightings of the Giant Sperm whale, this is one of the must-do activities in Kaikoura, whether by boat, plane or helicopter. Make sure to look out for the Orca, Killer whale, Blue whales and pods of Dusky dolphins while out on an exciting whale watching boat tour in Kaikoura.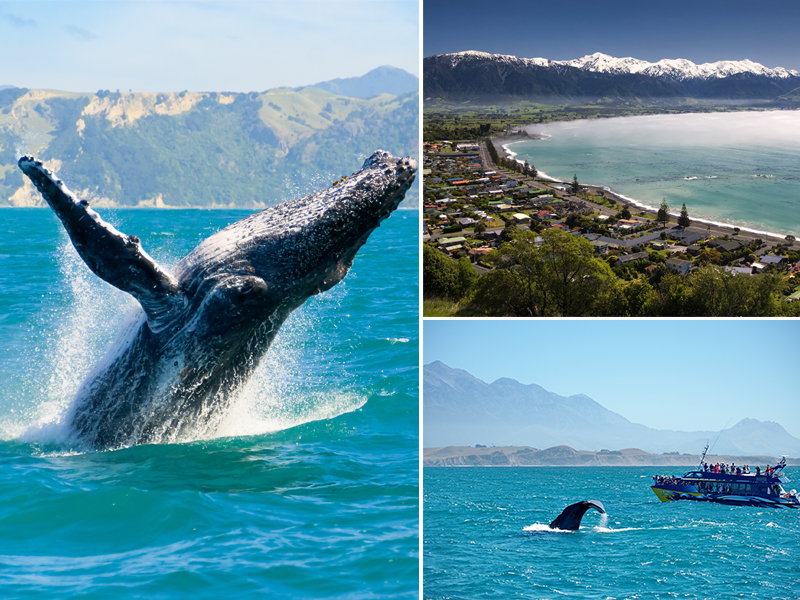 Colombia
Witness the magnificent spectacle of the Humpback whale in Colombia, which arrive from Antarctica to the Colombian Pacific Coast between July and November to give birth. These gigantic sea creatures measure up to 30m in length and can weigh as much as 40 tonnes. There are 3 main whale watching spots to consider when visiting Colombia; Nuqui, Bahia Solano and Bahia Malaga.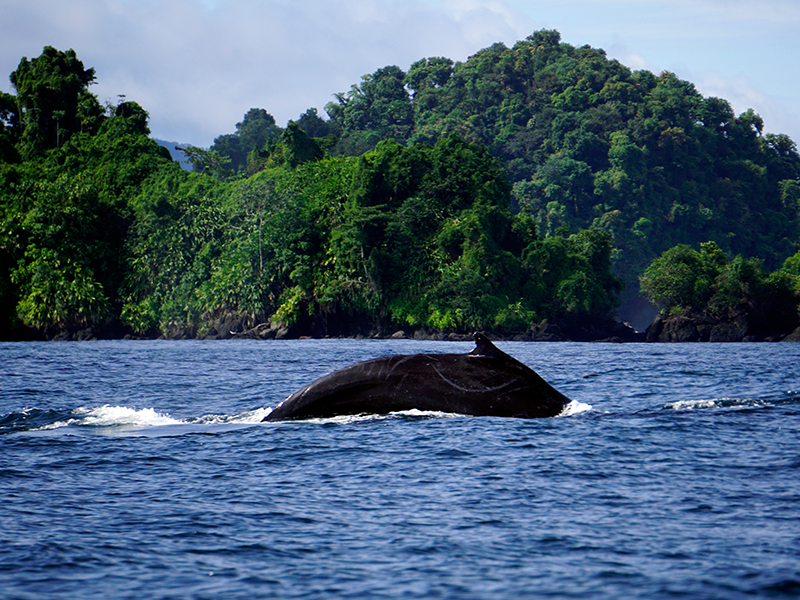 Combine white sandy beaches, tequila tastings and rounds at the golf club with an exciting whale watching tour in Cabo San Lucas, which offers the best mating and birthing waters for the Humpback and Gray whales that swim along the coast of Los Cabos between January and April.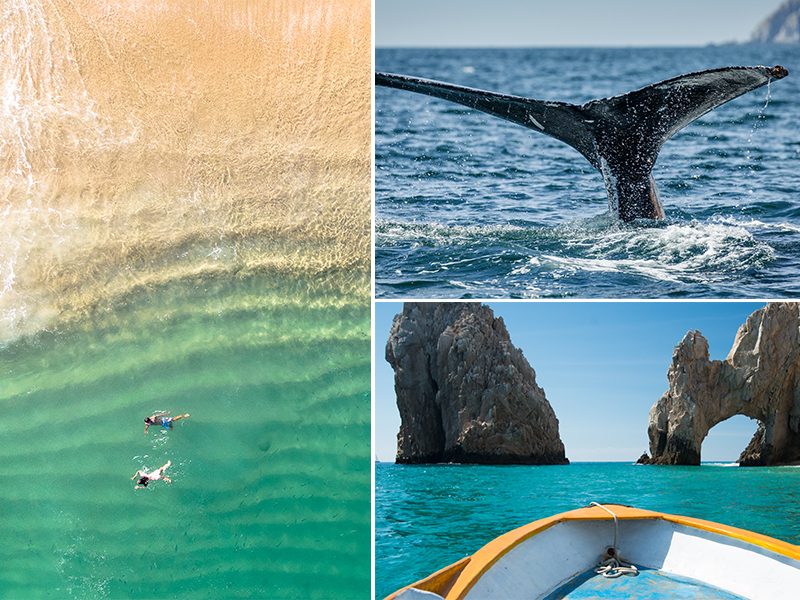 Dominica
The Sperm whale resides all year long around the waters of Dominica with the most common sightings known to be in the months between November and March. Steep underwater drop-offs along the island's west coast create sheltered bays, which make these waters ideal places for the Sperm whales to breed and calve.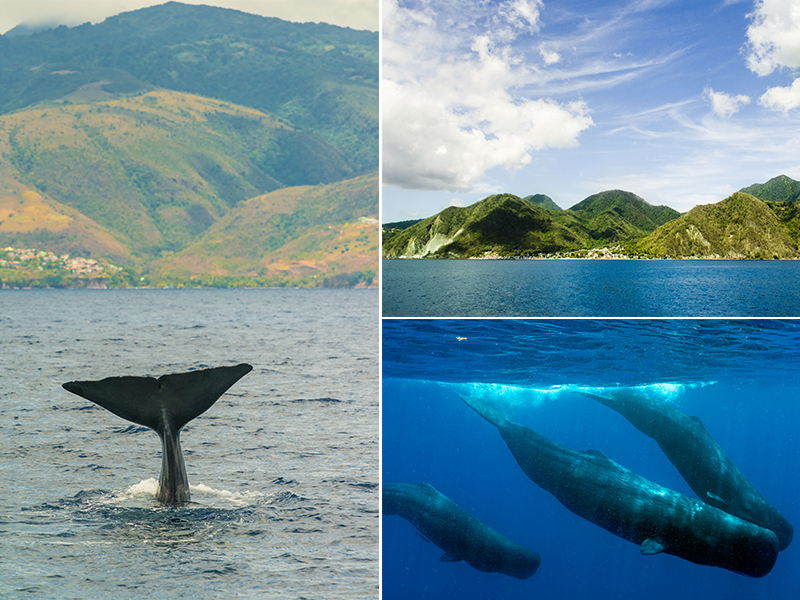 Iceland
Husavik is considered to be the whale watching capital of Iceland with 23 species of whale to be spotted in the Icelandic waters, with the Humpacks, Minke and Blue whales being the typical creatures to be spotted. With 4 whale-watching companies in Husavik with passionate guides, a whale watching tour here will be unforgettable and if you're lucky you'll get to see these beautiful sea creatures breaching and spy-hopping – make sure to keep your camera fully charged!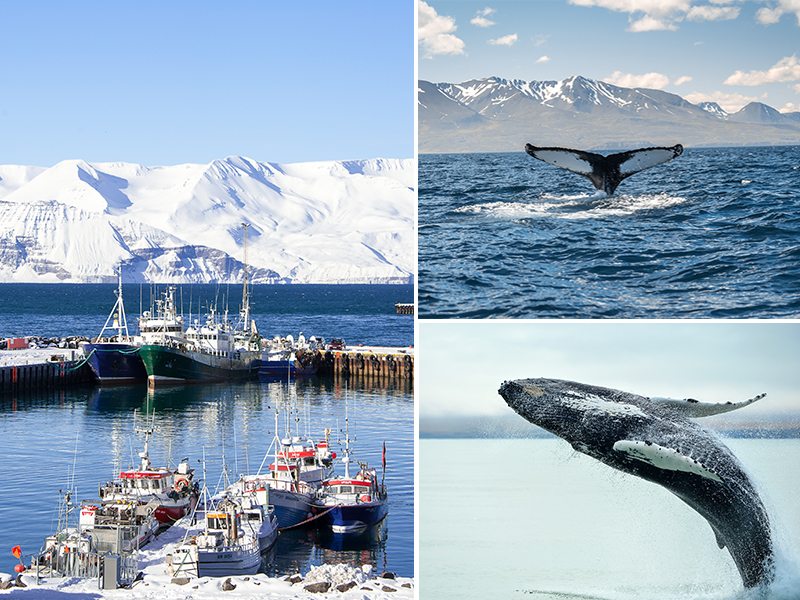 Quebec
Found in the salty water of St. Lawrence, Blue whales and Humpbacks swim up to the mouth of the Saguenay Fjord to feed. Visit between the months of May and October to spot up to 13 species of cetaceans, depending on your adventurous side opt for a boat ride excursion or go by sea kayak to explore the river at your own pace.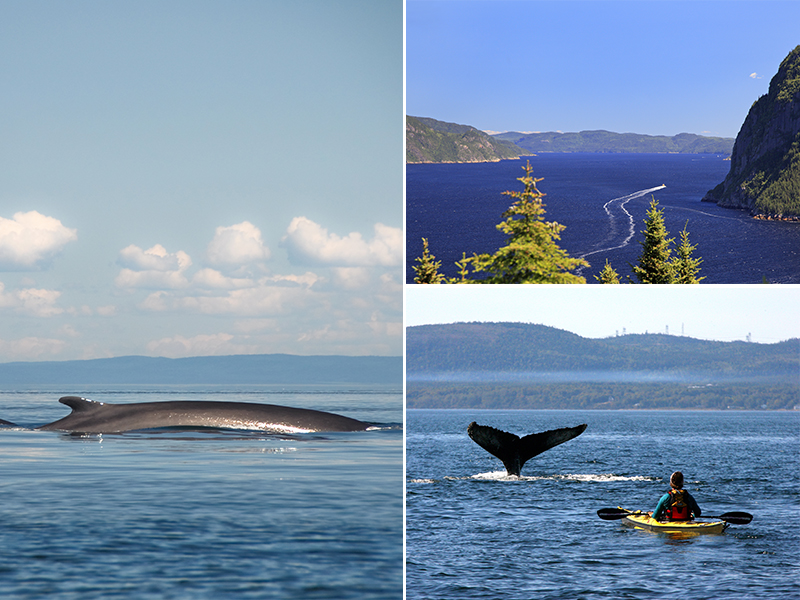 Inspired by our best destinations in the world for whale watching? Contact us for a tailor made holiday package