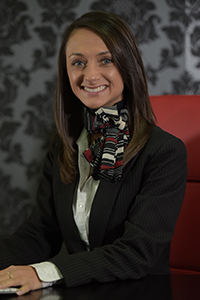 Michelle Reeves
Store Manager
A few highlights of my travel career…
I love to travel and it is a great passion of mine, so working in travel is the perfect job for me! I have been fortunate enough to visit some incredible places through my job and personal holidays including many destinations in Europe, Thailand, Vietnam, Cambodia, Dubai, Malaysia, Singapore, India, Nepal, Indonesia, Australia, New Zealand, South Pacific, New York, Maldives, Sri Lanka, South Africa and many more!
My travel plans for the future
I haven't planned anything as of yet, but I am always dreaming of last-minute trips including Italy to visit the cities, but also visit the mountains for some walking.
Destinations I've always dreamed of…
Canada is definitely on my hit list for a holiday in the next few years. I would love to visit the national parks, rockies, Niagra Falls and maybe fit in some skiing too. South/Latin America is also on my hit list too, maybe a tour through Brazil, Argentina and Chile. I would also love to trek the Inca Trail too!
Destinations I love to sell…
I love selling Bali as I'm really passionate about it, it's got so much to offer everyone. New Zealand and South Africa are two of my favourite destinations to sell too, I love putting together tailor made itineraries for clients and being able to suggest and recommend things to see and do.
Favourite holiday drink
Sex on the Beach
My Best holiday experience
It's hard to name just one… skydiving in New Zealand, snorkelling the Great Barrier Reef and getting up close to animals on Safari in South Africa.
Essential holiday item
My camera, definitely!
My motto
Live every moment, Laugh every day, Love beyond words.
Read about Michelle's travel experiences: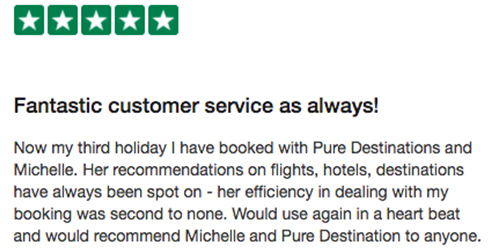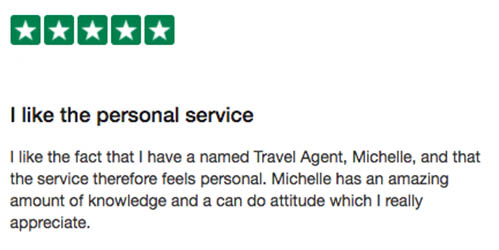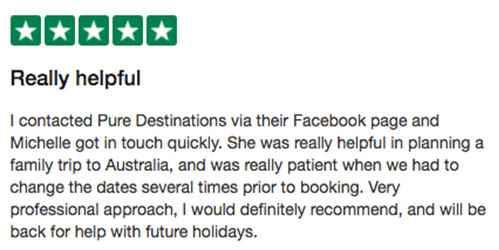 View the rest of the team