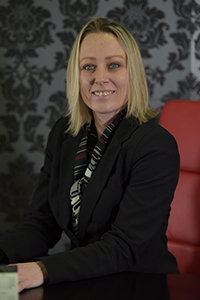 Donna Enright-Stanton
Personal Travel Expert
A few highlights of my travel career
I have been in the travel industry for over 13 years and been so to see so many places and experience so many different things.
My highlights out of so many, South Africa, Kenya, Australia, Borneo, British Virgin Islands, Mauritius, Maldives, Seychelles, Dubai, las Vegas, New York, Thailand.
My passion is to pass on my experiences to clients to help them achieve their dreams of having their very best holiday experience.
My future travel plans
I currently don't have any long haul travel plans at the moment.  I will be taking my family on our annual camping holiday in the August holiday but will be trying the Belgium coast for the first time.
We are very much looking forward to as much beach time as possible but also plan to see the sights and towns of Brugge and Ghent.
Destinations I've always dreamt of visiting
My passion is Africa I love wildlife and the stunning scenery,  I have been lucky to visit Kenya seeing the Masai mara and Samburu.  I have also been very lucky to see Cape Town and the surrounding areas, Hermanus and experience the Blue Train.
I would love to explore Africa further and visit Botswana, Kruger and Tanzania
I would love to see a lot more of the far East, and visit for the first time India, Canada South America and more Europe
Destinations you love to sell
I love selling Africa as it is a big passion of mine and as I have been lucky enough to visit a few areas I find it so easy to sell as I have experienced it personally.
I also love to sell the beach and city destinations I have visited, Maldives Mauritius Dubai, Australia, Thailand and Malaysia, Vegas
Favourite holiday drink
I do love a good Cosmo but some sort of fruity refreshing rum punch also goes down a treat!
Best holiday experience
There are so many to choose from, there are so many I have been lucky enough to do.  They are all top of my list but in their own right as they are so different.
I would have to say just a few, including:
Climbing the Sydney Harbour Bridge
Swimming the Great Barrier Reef
Seeing the wildlife in Kenya
Seeing Organtuns in Borneo
Visiting Vegas
My essential holiday item
My sun glasses
My Motto
"If you don't ask you don't get"
Read about Donna's travel experiences: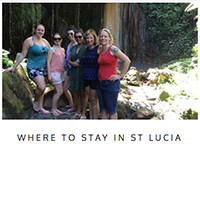 Customer testimonials: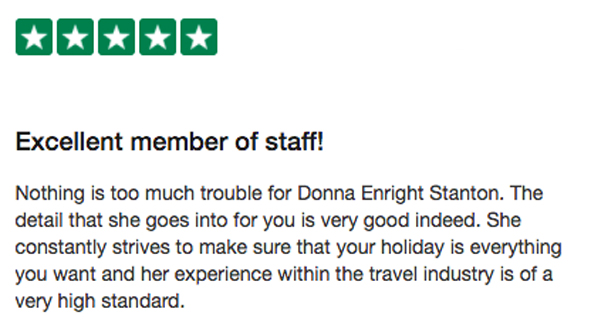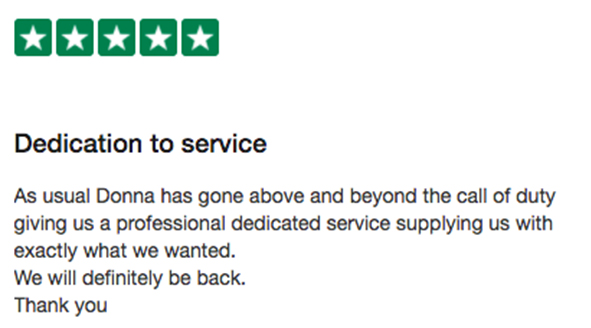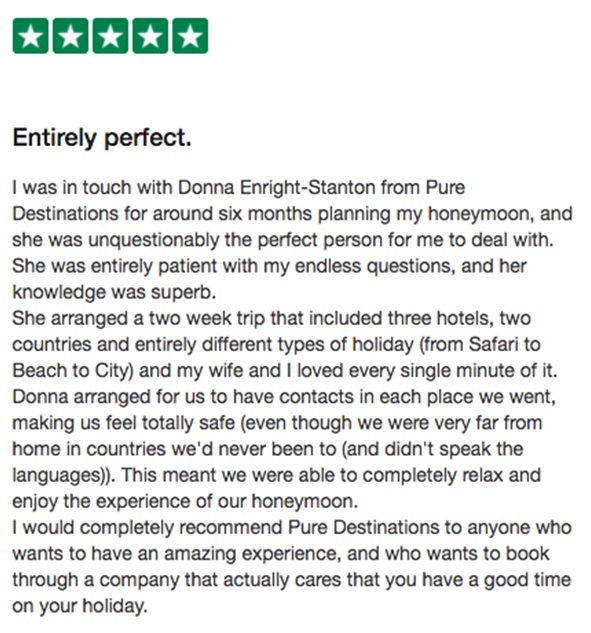 View the rest of the team