Natasha Explores Sri Lanka
Our Sutton Coldfield travel advisor, Natasha, recently went on a trip to Sri Lanka exploring all the highlights of this fascinating country. Often explored as a tour, Sri Lanka is home to sweeping tea plantations, golden sandy beaches, wildlife encounters and rich in culture from temples to ancient rocks that offer some of the most breathtaking views of Sri Lanka. Find out more about Natasha's trip below:
How was your flight to Sri Lanka?
"We flew with Sri Lankan airlines who fly direct from London Heathrow, which is great if you want to get to Sri Lanka as hassle free as possible. I found them to be a comfortable airline and the uniforms are really traditional to Sri Lanka, which made you feel excited to get there as soon as you board the aircraft. The food was very nice and served quickly. They had a number of films to choose from which meant if you are like me and cannot sleep on flights you had plenty to keep you occupied!"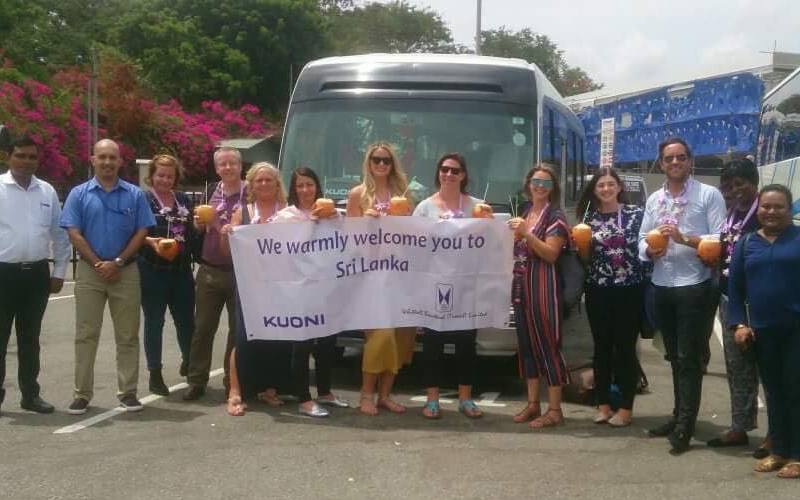 Day 1 – Cinnamon Lodge, Habarana
"I stayed at Cinnamon Lodge in Habarana for our first 2 nights. The hotel complex is very spacious and you never felt crowded there which I loved! The resort is home to a few local monkeys so don't be surprised if you see one on your terrace when you head back to your room! I stayed in a Deluxe Room, which is the second room category up. These rooms are more spacious than the leading room type of the superior room. I found the bed really comfy as it was set on a raised floor. The room also came with air conditioning and a terrace or balcony, as they are set on 2 floors and in separate blocks. I would recommend this hotel to both couples and families. It is a good base to get out and about in Habarana. We ate our meals at Ehala, which is the main buffet restaurant here. I was shocked at the food options here as the variety was so good and plenty of options. I particularly liked the dessert room they had which was chilled and full of plenty of options!"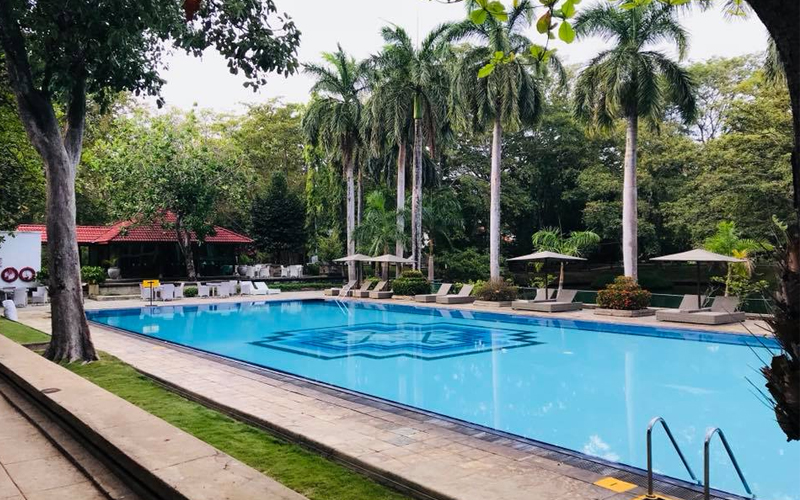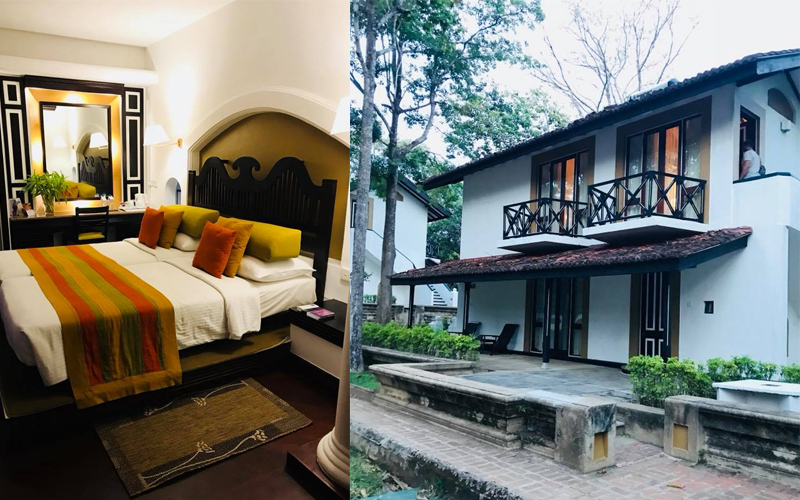 Day 2 – Sigiriya Rock and Habarana Village by Cinnamon
"We started day 2 with an early morning 7am start to climb up Sigiriya Rock! I would 100% recommend getting here as early as possible as the heat isn't at its peak so this helps with the climb and you also beat the crowds! Sigiriya Rock has 1,200 steps and although there are railings it can be steep in areas so I wouldn't recommend this if you have walking difficulties or struggle with climbing. But it is worth the climb to get that amazing 360 degree view at the top!"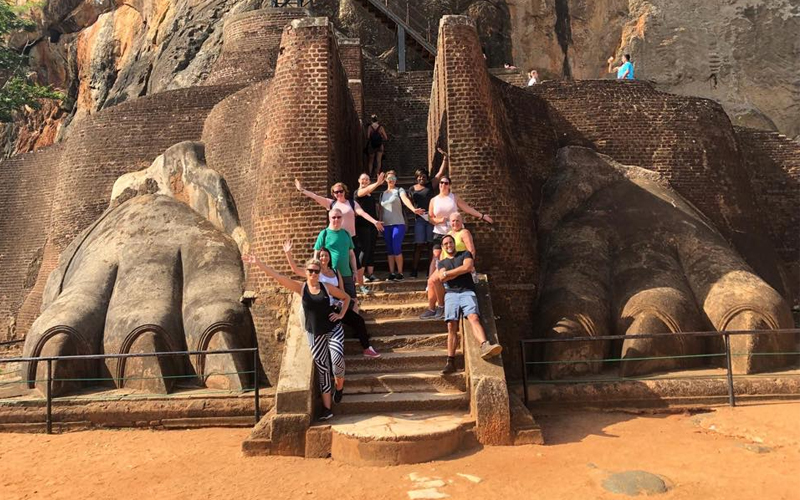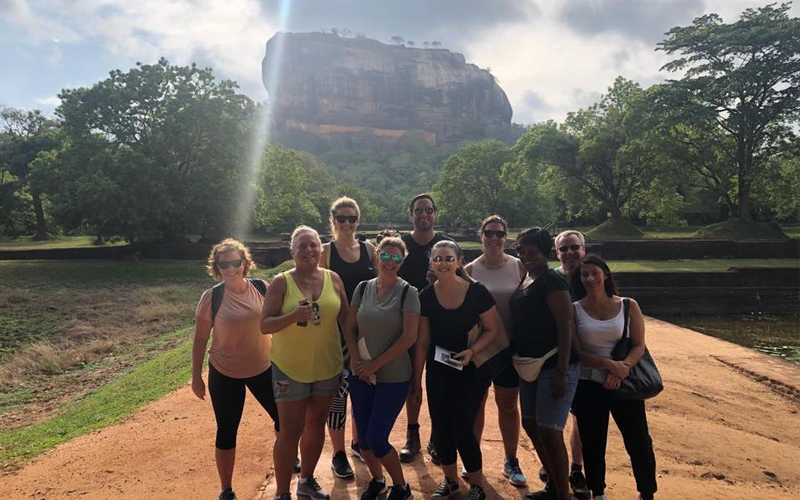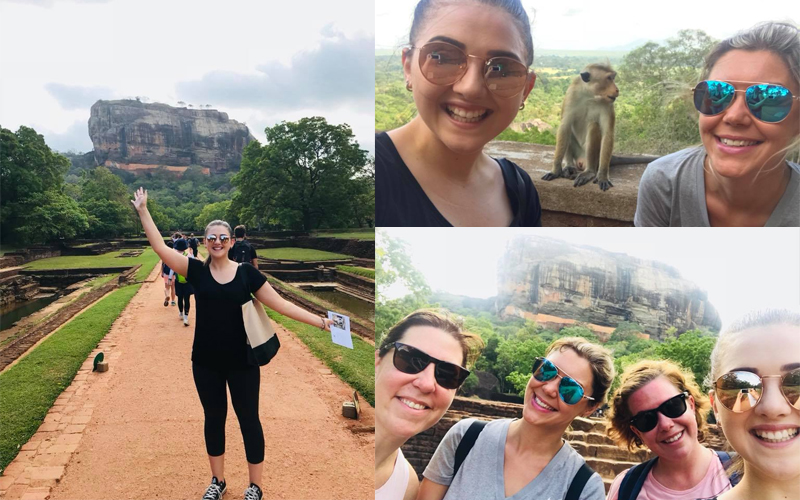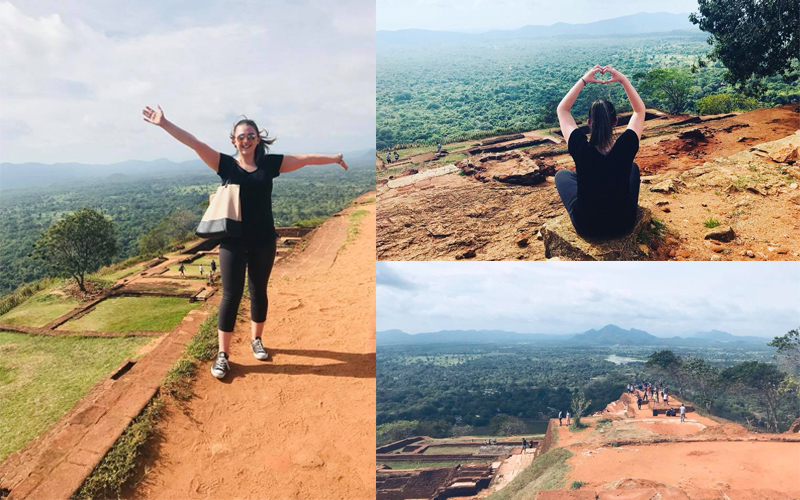 "We had a site inspection of Habarana Village By Cinnamon, which is right next door to Cinnamon lodge. We were able to view both the Superior rooms and the Deluxe Rooms here, which are nice and spacious. I would recommend upgrading your room here as the Deluxe rooms are located in better areas of the resort and also have four poster beds so offer a better level of comfort. We also saw the King fisher lodge and eagles lodge which are perfect if you want to treat yourself on your honeymoon or special celebration holiday. The location of this hotel is really nice with a beautiful view of the lake right by the hotel. This hotel is perfect for honeymooners as it is smaller than Cinnamon Lodge. But equally suitable for families!"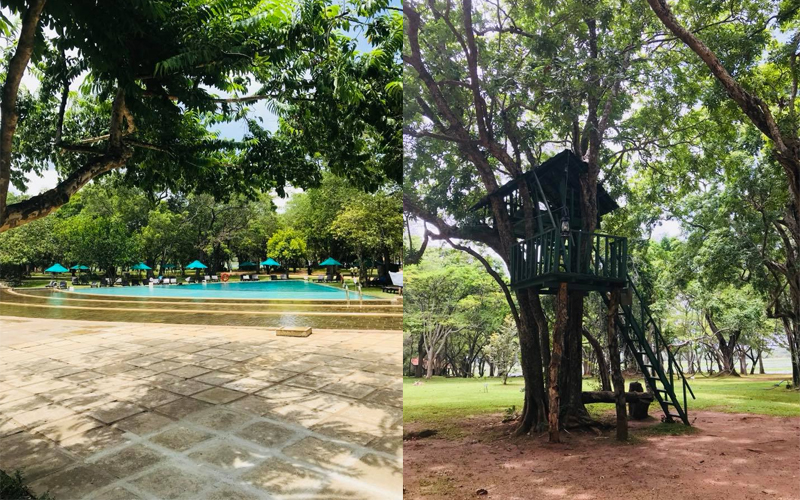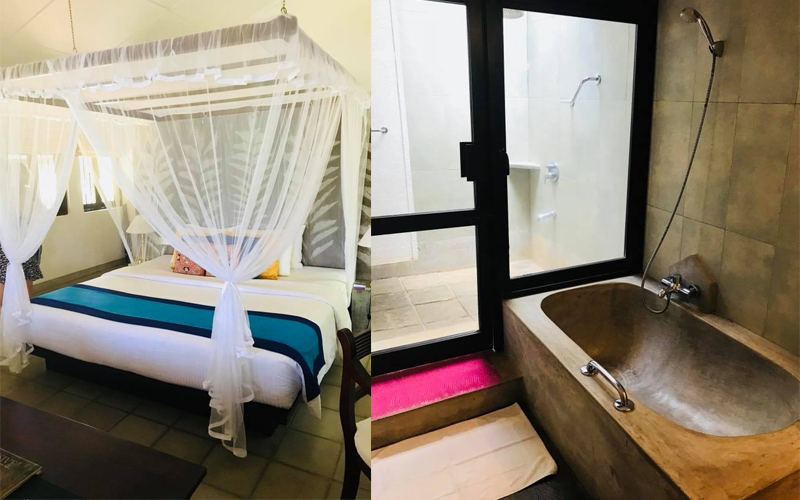 Day 3 – Dambulla Cave Temple, Temple of the Tooth and hotel inspections
"Day 3 we started with a visit to Dambulla Cave Temple. This is a must see in my opinion as the concept is so unique for a temple. There are five caves here and inside filled with statues and paintings. There are a total of 153 Buddha statues, 3 Sri Lankan kings and 4 gods and goddesses so plenty for you to enjoy! It truly is breath taking."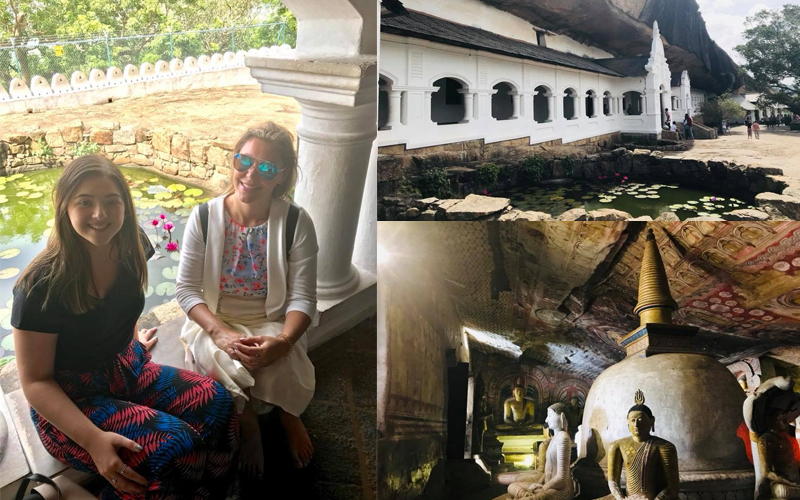 "We then went to view Earl's Regency which is a stunning hotel in Kandy. The hotel is a spacious resort and as soon as you enter the lobby you feel relaxed. We viewed both Deluxe and Luxury rooms which both have balcony's. The main difference with the rooms is the size but I found the leading room, which is the Deluxe Room to be a good size. I would recommend this to both families and also couples as the resort is spread out well enough that honeymooners and anyone celebrating special occasions can still relax and unwind in the spa but equally families can enjoy the hotel as they do have a children's pool here."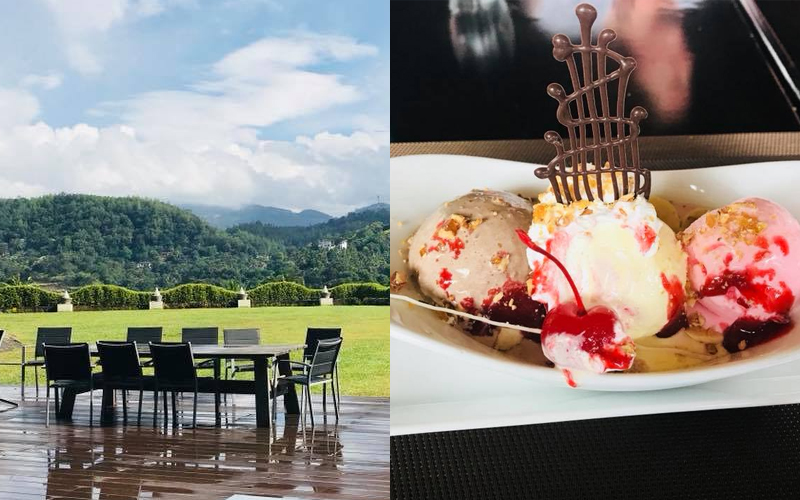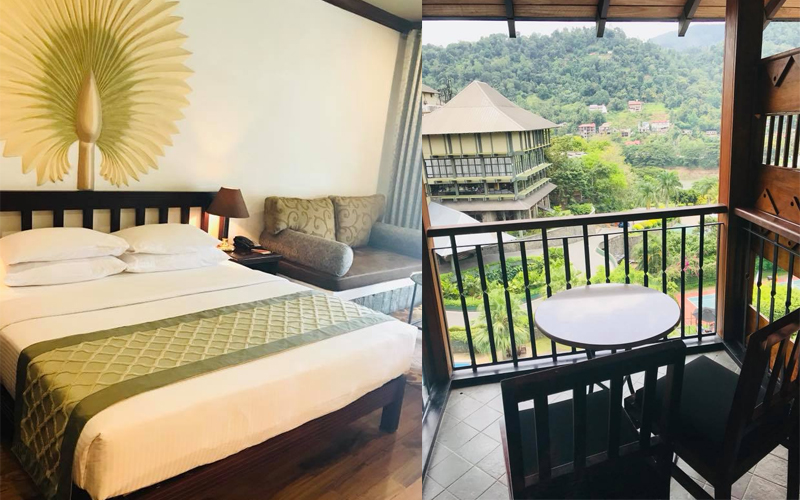 "After our visit to Earls Regency we headed over to Temple of The Tooth. This is located in the heart of Kandy overlooking the lake. This temple is said to be home to the tooth relic of Buddah himself so is a very busy temple."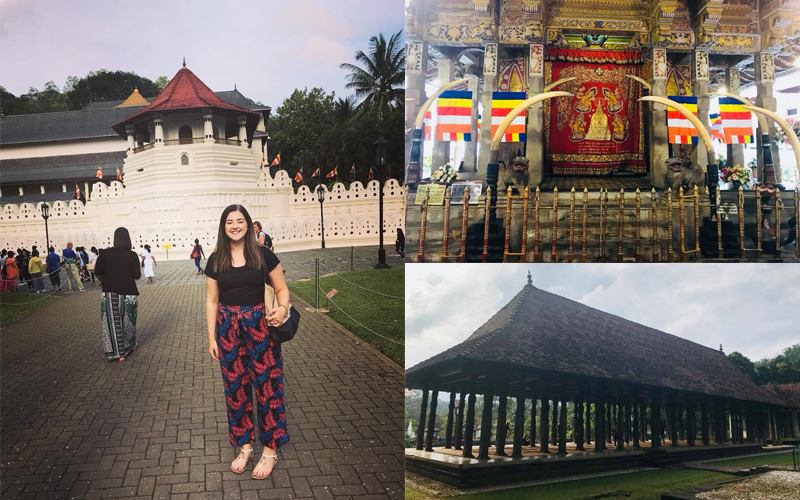 "We then made it to Cinnamon Citadel which is located away from the hustle and bustle of the main city of Kandy but still only a short and cheap tuk tuk ride away. The hotel is located overlooking the river. We stayed in a Deluxe Room, which is the second room category up and slightly more spacious than the superior rooms. The views from the Deluxe Rooms are lovely as you can see the river. This hotels is perfect for those wanting to visit Kandy but not stay within the hustle and bustle."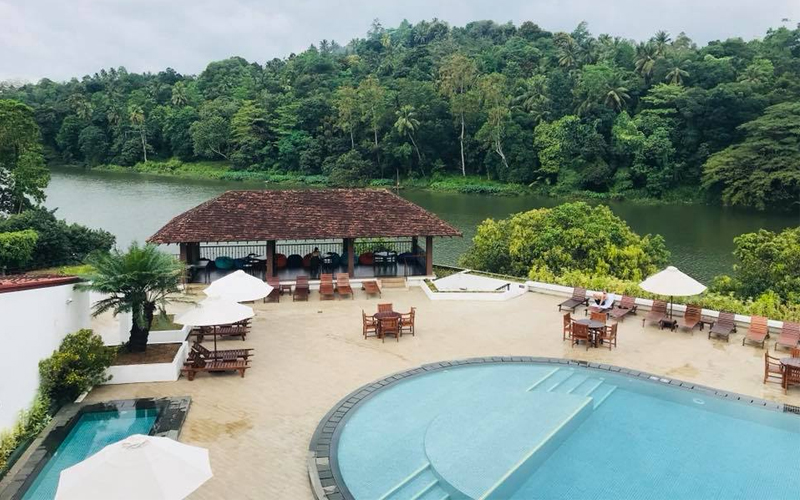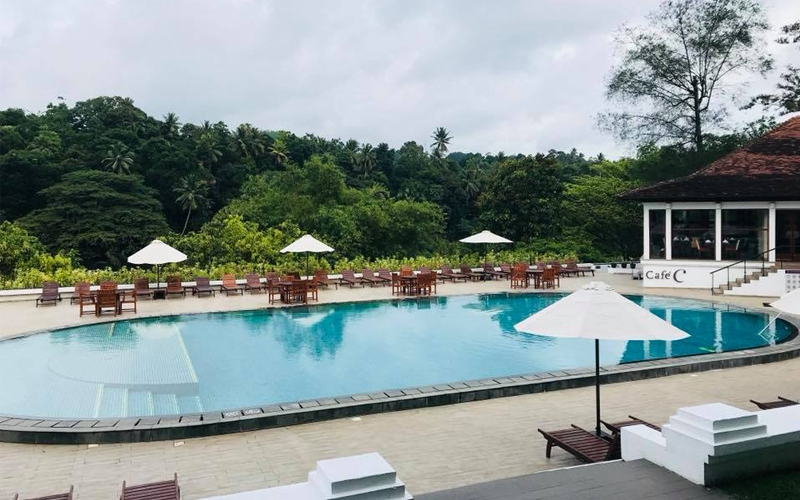 Day 4 – Udawalawe National Park & Centauria Wild
"Day 4 we made the long journey from Kandy to Udawalawe. Due to traffic and the roads this journey took 7 hours so I would recommend a stay in Nuwara Eliya for the tea plantations to break this up. We had an overnight stay in Centuria Wild which is a good base but not a luxurious hotel. The food wasn't as varied as other hotels I had stayed at but did cater to food allergies. We stayed in a Deluxe Room here, which had views out onto the hotel grounds. The balcony in the room I found to be very spacious. This hotel is perfect for a base whilst you head out on your jeep safari."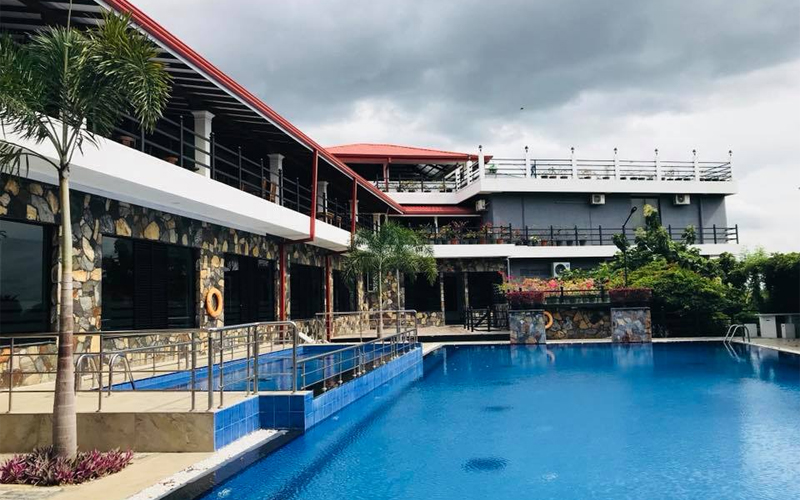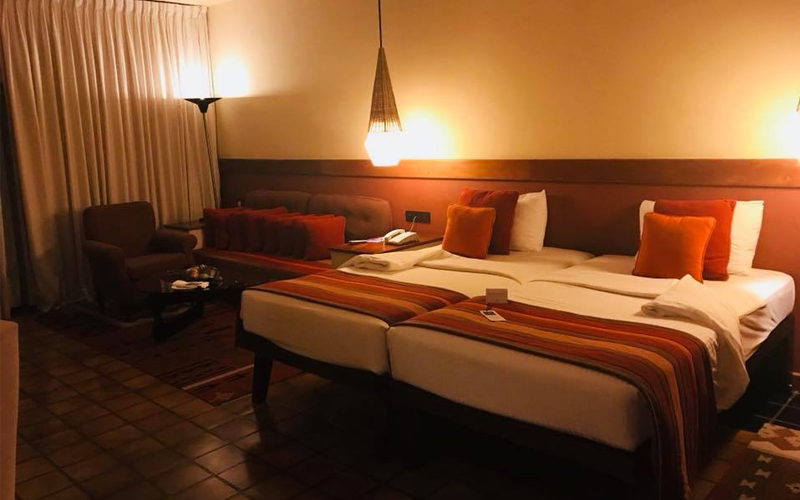 "We had an afternoon jeep safari in Udawalawe National Park, which our hotel was only a 3 minute drive from! The national park is home to 250 (approx) elephants and within 5 minutes of entering we were able to see a small herd. This is perfect for any elephant lover! You can also see a variety of bird species and also water buffalo and deer are also seen easily from here. This experience is great for families and also couples and worth the drive down!"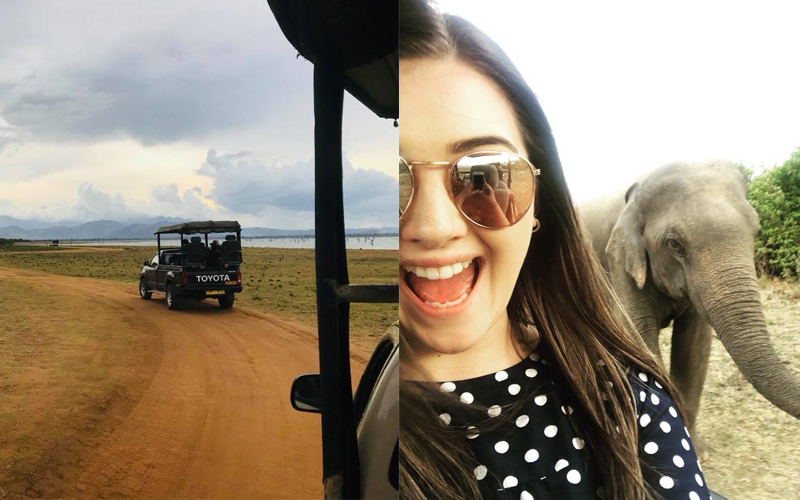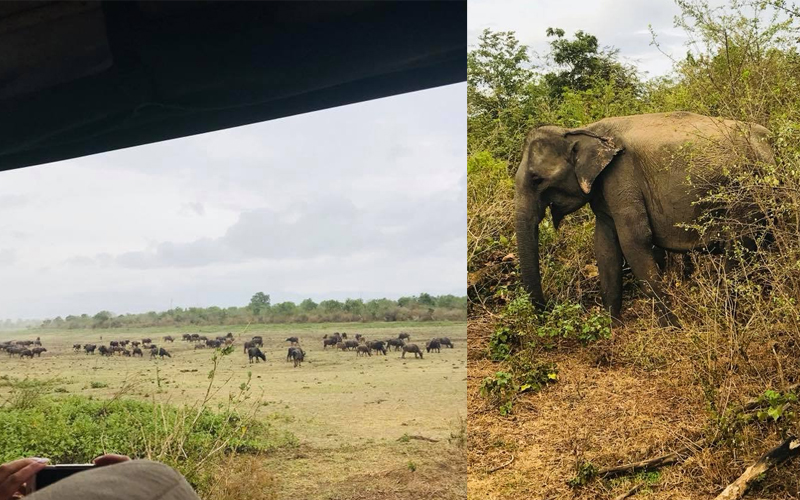 Day 5 – Anantara Peace Have Tangalle, Dickwella Resort & The Fortress
"We started day 5 with a site inspection at Anantara Peace Haven Tangalle. We saw a Premier Beach Access room, which was stunning. The rooms are very light and bright. There is glass between the bathroom and bedroom so this room wouldn't be suitable for friends. The rooms are more suited to couples and families. We also saw an Oceanview pool Villa, which offers your own private pool perfect for honeymoons and celebration holidays. These rooms are very spacious and can be interconnected with a door in between the terrace for 2 villas. If you're a family of 2 adults and 2 older children then this works out perfectly. The hotel has 4 restaurants and a swimming pool, which has the flag system in which you put up a certain colour if you need assistance and another colour if you do not wish to be disturbed. They do many sports activities here including yoga, tennis and badminton and also a gym. The beach here was one of the best I saw when visiting coastal hotels in Sri Lanka!"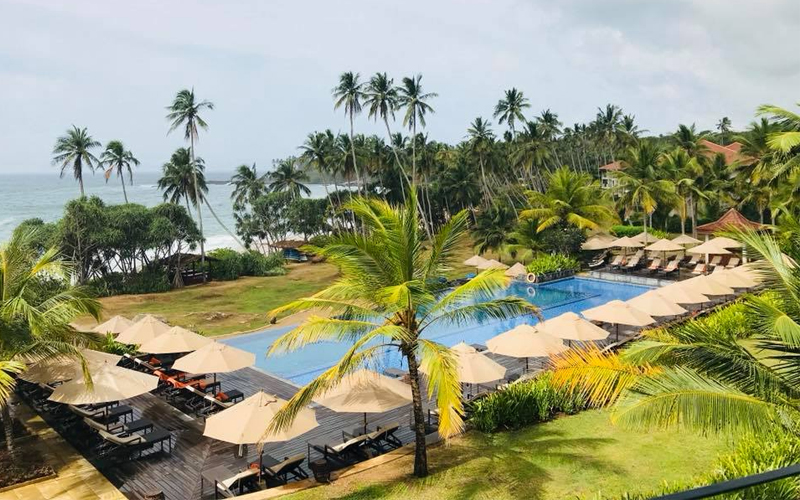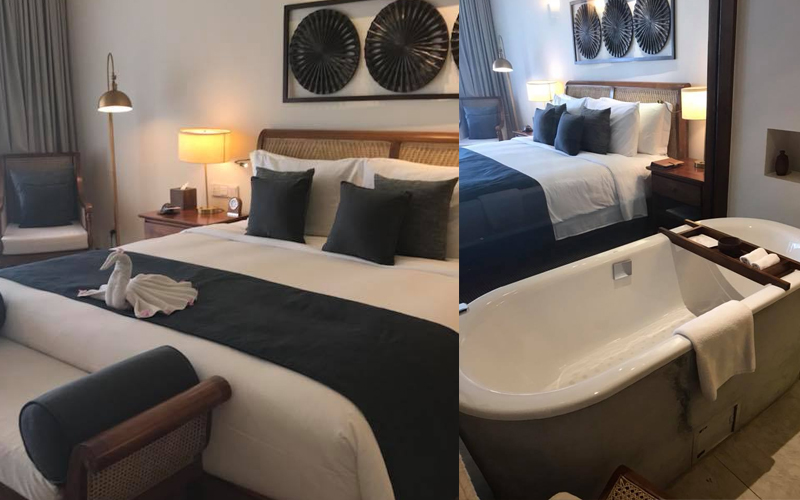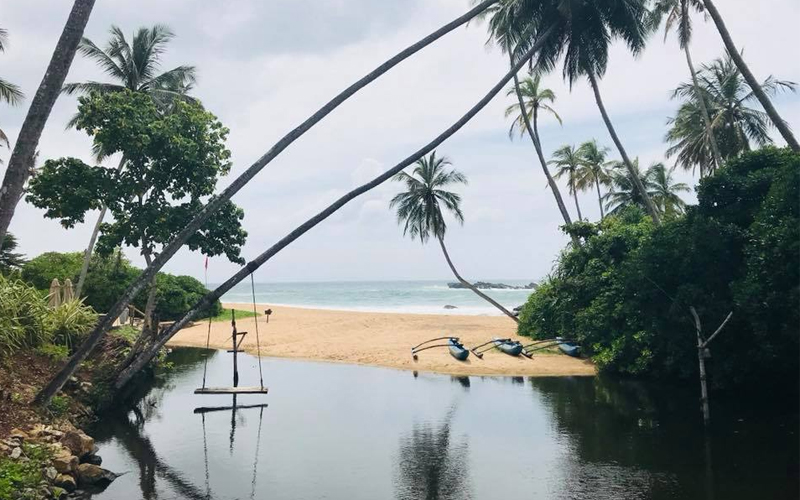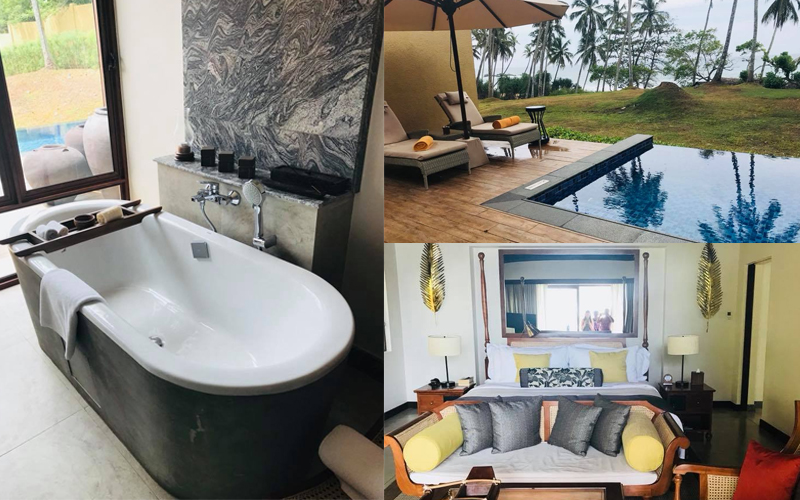 "We then went to visit Dickwella Resort. The beach here was of good size. But they also have a nice sized pool if you don't fancy being by the beach and sea. This hotel is very rustic and perfect for both couples and families! The food here was one of the best I had throughout my stay with everyone's needs catered to and they were willing to go the extra mile if there was anything missing from the buffet that we fancied. The Family rooms here are really good as they have an upstairs bedroom and downstairs bedroom so perfect for couples with young children who want the privacy. The standard rooms are very simplistic in décor. The superior rooms are a lot more specious than the Standard so if anyone likes extra space when travelling I would advise upgrading the room here."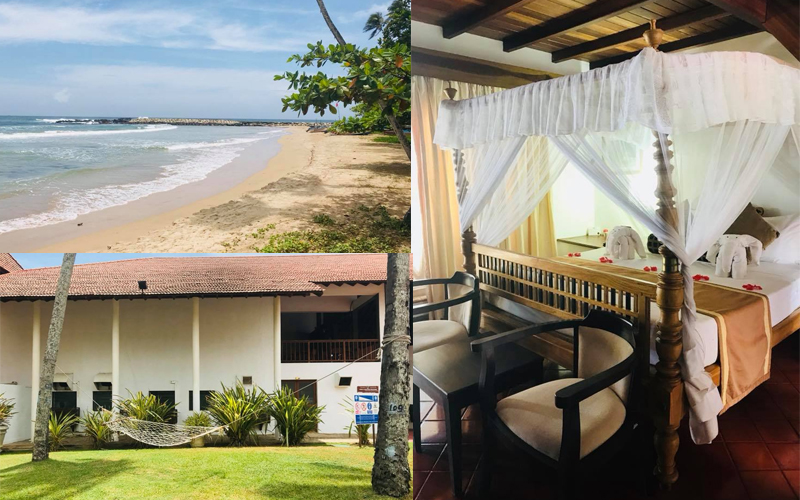 "We then headed on to our overnight stay at the Fortress. This hotel is around 30 minutes from Galle main centre so easily accessible to see the town and forte from this hotel. We stayed in a Ocean Room which are very spacious and the bathroom comes with a stand alone bathtub and spacious shower. We had the afternoon free so was able to enjoy the pool which is a really good size and although the hotel was of high occupancy it didn't feel crowded. The beach area was smaller than usual due to the sea being rough and the tide in as we visited out of season. The food here had lots of variety and we enjoyed a lovely meal at the seafood restaurant, the 'Salty Snapper'. I loved this meal, as it was nice to watch our food being made!"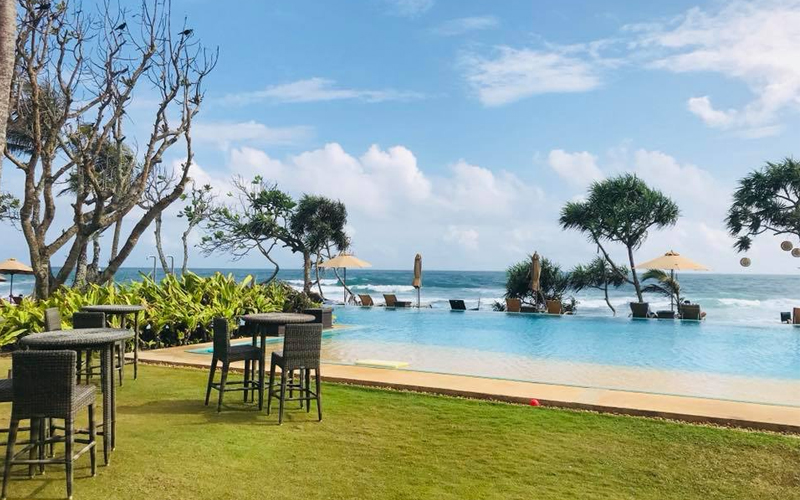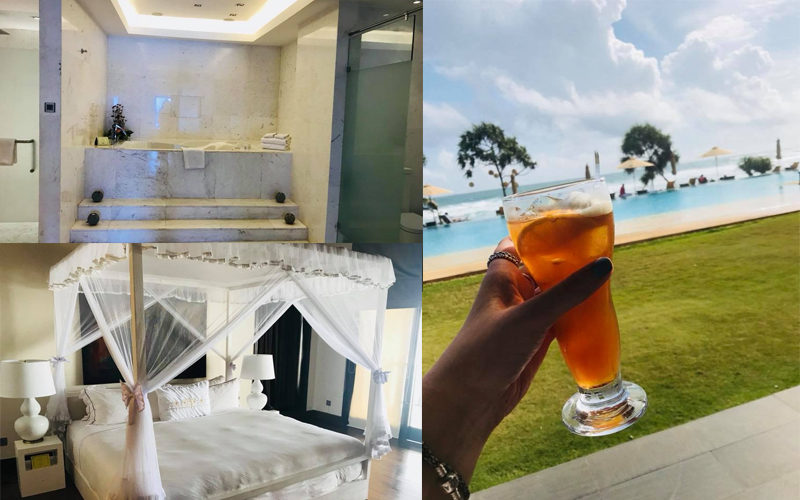 Day 6 – Turtle hatchery, Centara Ceysands and Blue Water Hotel and Spa
"Day 6 started with a visit to a local turtle hatchery and rehabilitation centre. This was an amazing experience and doesn't need to be booked in advance. This is great for people of all ages. We got to hold 3-day old baby turtles and see lots of other turtles that were recovering from different incidents such as shark attacks. I would recommend doing this as it is nice to see how the turtles are being helped and looked after. A must-do for any animal lover!"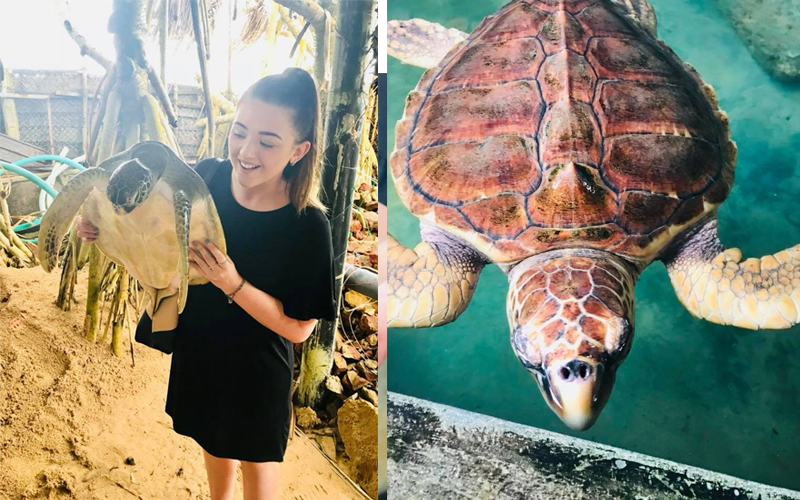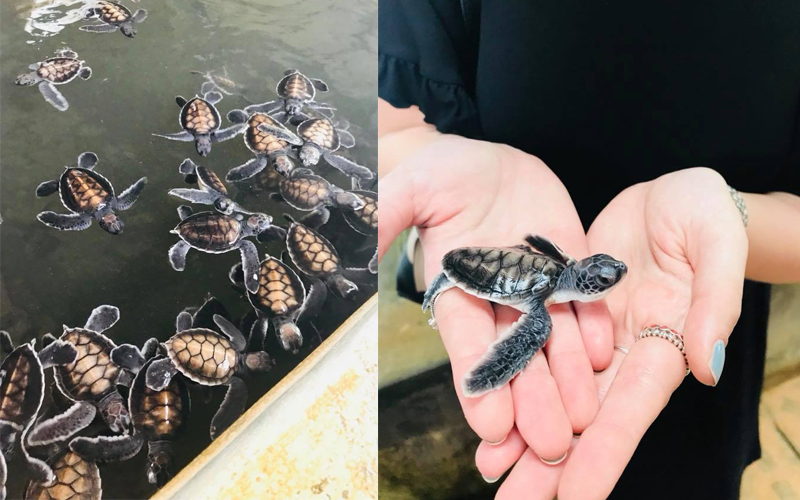 "Afterwards, we visited Centara Ceysands. This hotel is located across the river so only accessible by a boat which is less than 2 minutes ride but worth baring in mind if you don't like being on boats. This hotel is perfect for families and young friends as it had a livelier vibe with music playing around the pool. I wouldn't recommend this hotel for honeymooners as it didn't have the tranquil, relaxing and romantic ambience. The beach here is very long and nice but worth noting in mind that is public so locals can approach you selling excursions etc. The rooms here are a really good size. We saw both the Superior and Deluxe Rooms here. You can also have a spa Deluxe Room here where you get a one-hour massage (selection to choose from) on every second day of your stay! Overall, the location and facilities are really good with the spa and also lots of water sports and activities to choose from."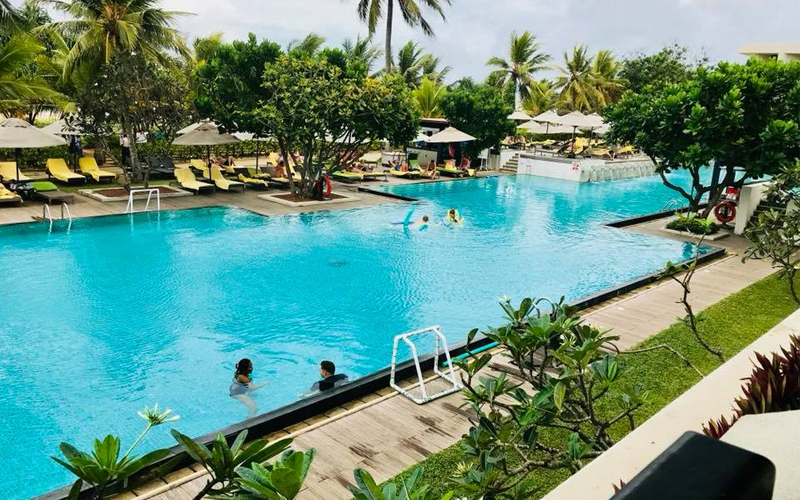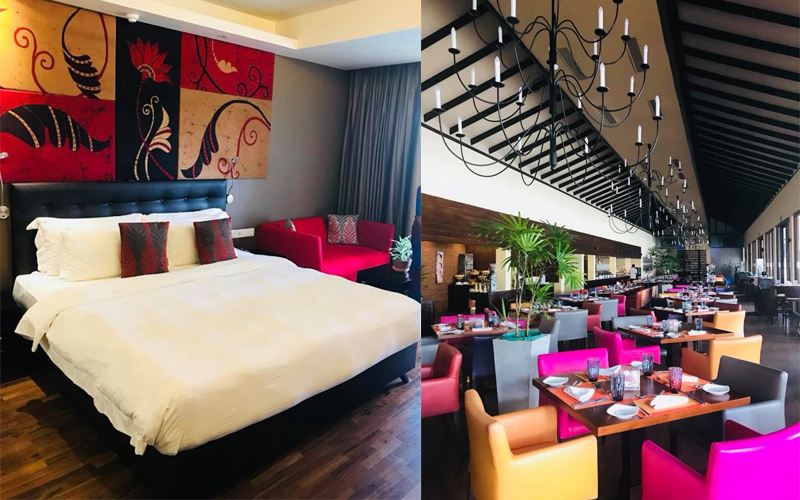 "Following our inspection at Centara Ceysands, we visited Blue Water Hotel and Spa, which has not long had a refurbishment! This hotel was one of my favourites. The pool area is a great size and the overall hotel was nice and spaced out! We were very lucky to stay in a Club suite, which offers an abundance of amenities such as:
24/7 Butler service
Meal option at fine dining restaurant, Nautilus
Free evening cocktails during happy hour 6-8pm every day
Express VIP check in service
Executive lounge use
Personal yoga sessions during long stays
The club suite was very spacious and offered lovely views over the pool and also ocean views too. I would recommend this hotel as I found it very relaxing and peaceful. The buffet food was of good variety at both dinner and breakfast. There was also light music during the evening, which was nice whilst enjoying cocktails. The hotel also has its own nightclub! I would recommend this hotel for couples as its very relaxing."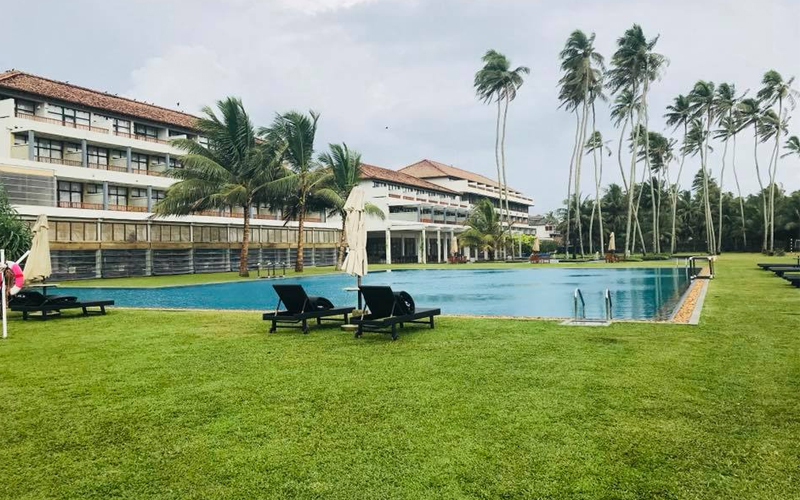 Day 7 – Taj Samudra and a city tour of Colombo
"On day 7 we made our way up the coast to Colombo city. We stayed at Taj Samudra, which is a beautiful hotel that oozes glamour and sophistication as soon as you enter! The hotel is in a good location within Colombo so a good base pre or post tour of Sri Lanka. We stayed in a Deluxe room which was nice and spacious with views out to Colombo city and the pool area. The breakfast selection here was really good with lots of options to choose from. We ate in the Golden Dragon Restaurant, which is a Chinese fine dining restaurant and I would highly recommend it if you like seafood and Chinese cuisine."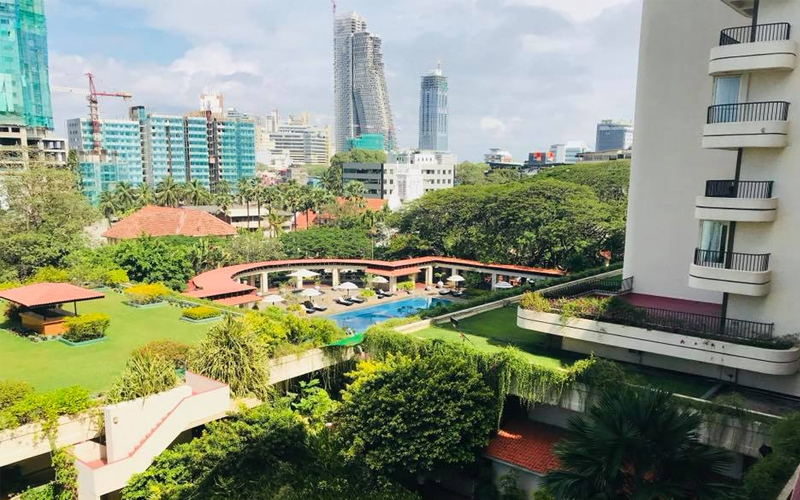 "We did a site inspection of Movenpick Colombo, which is located more central than Taj Samudra. The hotel is right next door to a shopping mall so perfect for a spot of shopping before you fly home! The rooms here all have complimentary access to the infinity pool and Jacuzzi on the rooftop, which has amazing views out to the ocean and the city. This hotel is perfect for a night stop before flying home and a great base to go and explore the city."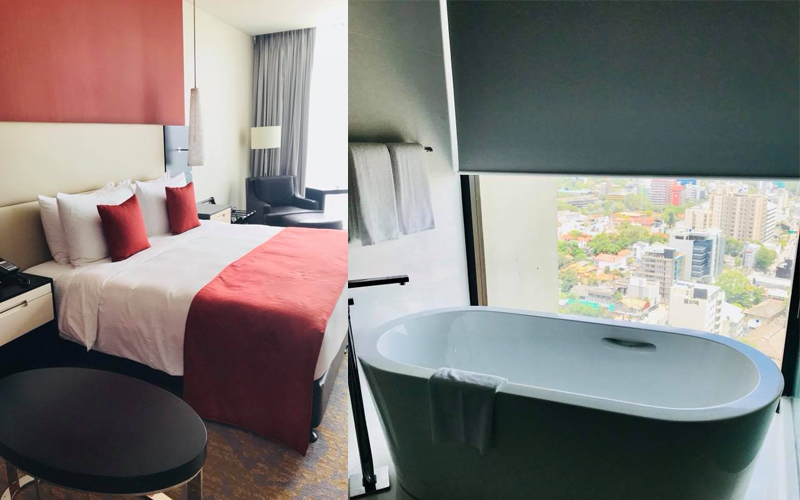 "In the afternoon we did a walking tour of Colombo city. This was very interesting as we learnt about the history of the city and also got taken into the spice markets and the real hustle and bustle of the local city life. This I feel is a must in Colombo as you get a real feel for how the locals live."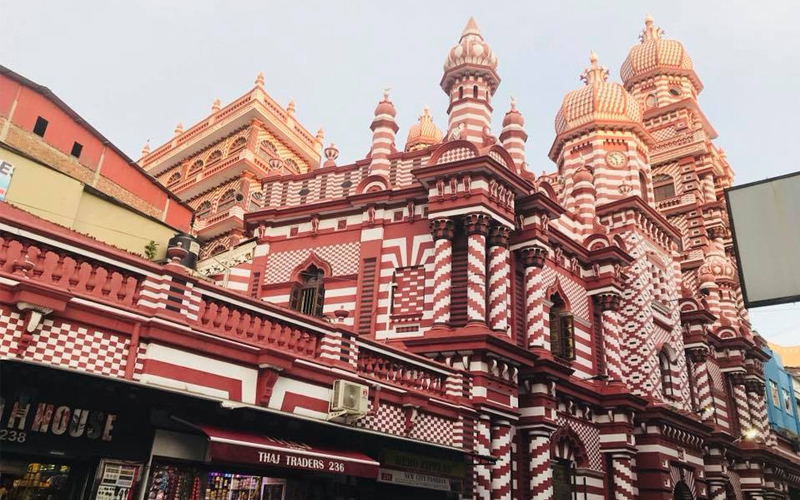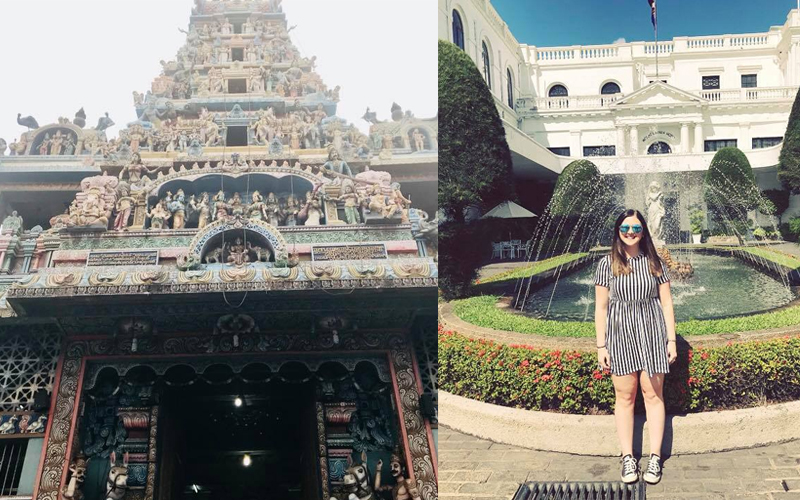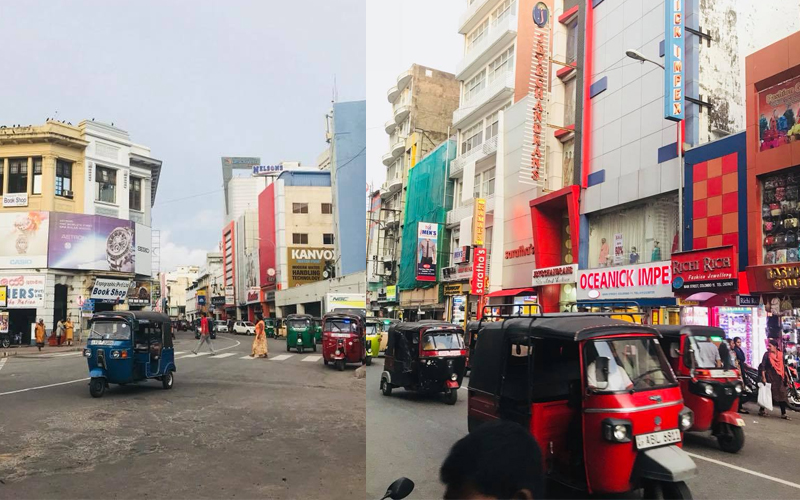 Flight home from Colombo Airport
Colombo airport has a good selection of shops and also little souvenir shops to get last minute present for relatives and friends. The flight back was much easier than going out as it is a day fight back and you land the same day with the time difference."
Natasha's top tips in Sri Lanka
I would always advise a pre and post night either in Colombo or near the beach to prep and recover as the driving and travelling can be tiring
For temples I would advise making sure you cover your knees and shoulders and also taking socks as you have to take your shoes off
Try the local Ceylon tea, it is very nice and you will end up taking boxes of it home to replace your PG tips!
Opt for an early start for Sigiriya Rock to beat the crowds and climb up when it isn't so hot and humid
In terms of currency everything is in Sri Lankan Rupees and is a closed currency so take GBP and exchange your currency at the airport in Colombo
A visa is needed for Sri Lanka so make sure you get your visa before you go, it currently costs around £30
Inspired by Natasha's trip to Sri Lanka? To find out more about Sri Lanka holiday packages and for a tailor made itinerary, please call us on 0800 0856 486 or contact us online here.