Overview
Fiji
With an archipelago of more than 200 idyllic islands, Fiji boasts of pristine white beaches, dramatic mountain backdrops and a dreamy turquoise lagoon with stunning coral reefs, making this the ideal island escape for snorkeling and diving.
Hong Kong
Hong Kong is a bustling cosmopolitan where high-rise architecture is surrounded by the natural breathtaking mountains and sprawling rivers. Expect a fun-filled adventure in Hong Kong, from towering Victoria Peak, a family day out at Hong Kong Disney Land, hopping to Lantau Island, theme parks, incredible culture and heritage and excellent culinary experiences.
Save REF: REFB4961
Holiday Builder
FROM £6900PP
Price per person. Please contact us for alternative hotels and combinations.
STOP 1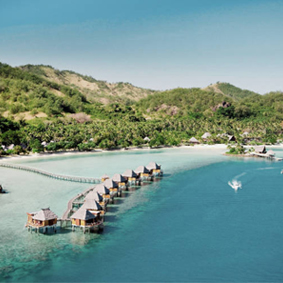 Deluxe Beach Front Bure, Full Board
Suspended above heavenly blue waters, Likuliku Lagoon Resort is a unique and luxurious paradise catering to adults only. At the resort, Fijian culture and hospitality meet five star accommodation on a secluded island, approximately 25km from Fiji itself, where guests stay in opulent Fijian 'Bures': gorgeous huts designed in the traditional style. The resort's ethos of sustainable tourism means its stunning setting of an expansive golden beach and warm, inviting waters are unspoiled treasures right on your doorstep. With 45 stunning 'Bures', each faithfully designed and lavishly appointed, guests will be enveloped in luxury yet still feel close to the enchanting culture and nature that makes Fiji so special. The Bures include mesmerising views, sumptuous king-size beds and modern amenities from complimentary wireless Internet to iPod docking systems. Likuliku offers a gourmet restaurant focusing on fresh, top-quality ingredients served up in simple yet tantalising dishes as well as two relaxing, sophisticated bars serving delicious concoctions created with the finest liquors and spirits available.

Price based on September stay
STOP 2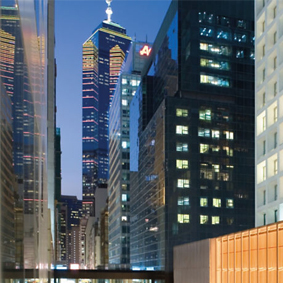 Set in the energetic business and fashion district, The Landmark Mandarin Oriental is a 5 star hotel giving you an exclusive experience with 96 sophisticated rooms and 13 expansive suites. Rooms are adorned with advanced in-room technology and cutting edge design. In between exploring the city, you can tuck into contemporary French cuisine designed by renowned chef Richard Ekkebus, or sip on pre-dinner or after dinner cocktails in the bar. Those looking for an afternoon of relaxation can slip into tranquility at the two-floor facility with 15 treatment rooms, including a VIP sanctuary suite for couples, Hi-tech fitness centre, 18-metre indoor pool, yoga and Pilates studios.

Price based on September stay