Kuoni exclusive hotels
At Pure Destinations, we love selling Kuoni holidays and with our 2 Kuoni Partner stores in Birmingham, one in Edgbaston and in Sutton Coldfield, it's easier than ever for you to enjoy the amazing benefits of booking Kuoni holidays with us. With a portfolio of 'Exclusive Hotels' around the world, Kuoni offers you exclusive access to tranquil island resorts in the Maldives, luxurious tented lodges on a Kenya safari, as well as stunning hotels in the Thailand, Indian Ocean and Antigua!
What is a Kuoni Exclusive Hotel?
A Kuoni Exclusive Hotel means that you can only book the hotels with Kuoni, as they are the only UK-based tour operator to offer these stunning escapes to travellers in the UK. As we are a partner store, we have exclusive access to these incredible properties, which are recommended by Kuoni and are carefully selected and inspected, with unique features, as well as being rated highly by Kuoni customers.
See below for Kuoni exclusive Hotels or call us today on 0800 0856 846
Cape Weligama – Sri Lanka
On the south coast of Sri Lanka lies Cape Weligama, the largest luxury villa resort in Sri Lanka, designed as the ultimate relaxation and recuperation destination in which to enjoy Sri Lanka's breathtaking beauty in the comforts of your private villas oasis with in-room dining and spa treatments. Voted as 'The 10 Best Infinity Pools in the World' by Conde Nast Traveller, its 60-metre-long infinity pool really showcases 270-degrees of coastal beauty.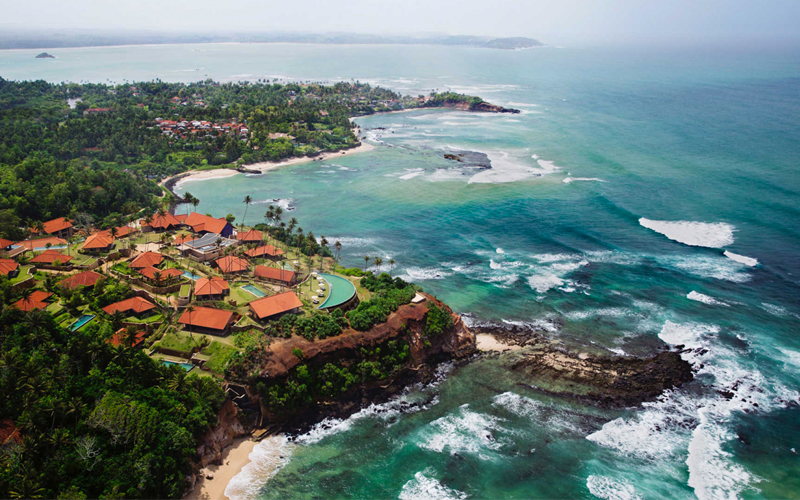 Anantaya Passikudah – Sri Lanka
Anantaya Passikudah opened its doors in 2016, situated on the gorgeous bay of Passikudah. Inspired by Thai and Balinese architecture, Anantaya Passikudah is designed to feel like an intimate village with thatched roof restaurants, lagoon style pools and pathways taking you through pretty gardens. Rooms are elegantly styled to make you feel like your home away from home with rustic furnishings and details to complete the cozy ambience. Enjoy delicious dining at one of three restaurants and bars, serving authentic Sri Lankan specialties as well as international favourites.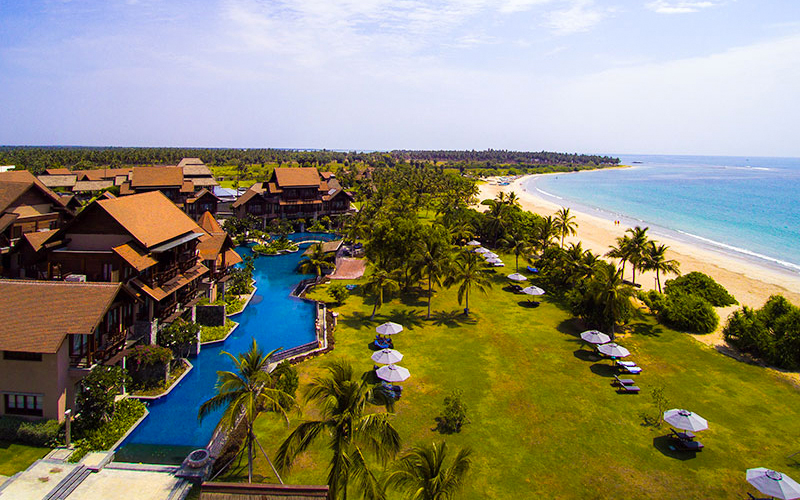 Dickwella Resort & Spa – Sri Lanka
Boasting of 2 beautiful beaches, Dickwella Resort & Spa is beautifully located on Sri Lanka's picturesque south coast with views of the sweeping bays and the crashing surf. Ideal for holidaymakers looking for a laidback Sri Lanka holiday, whilst enjoying an abundance of superlative activities such as snorkeling, canoeing, surfing, diving, fishing trips, tennis and yoga. All rooms and suites are tastefully furnished in dark wood flooring and furnishings, creating a romantic ambience with canopy beds and beautiful views out to the sea.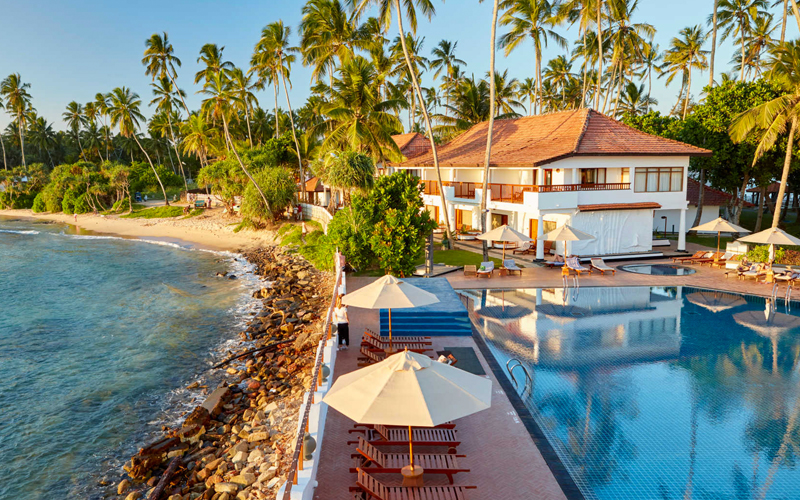 Mara Bushtops – Maasai Mara, Kenya
Mara Bushtops is a 5 star lodge in beautiful location adjacent to the renowned Maasai Mara. With only 12 ultra spacious luxury tents, each boasting of a sunken bathtub on the deck, with family tents available with 2 bedrooms, Mara Bushtops is a serene Safari escape, where bush walks and night drives are just a stone's throw away. Food offerings including superlative dining of gourmet fare, 24-hour butler service and an underground wine cellar! A quintessential choice as a honeymoon or wedding destination, with wedding packages available in which you can revel in authentic ambience of a luxury Safari.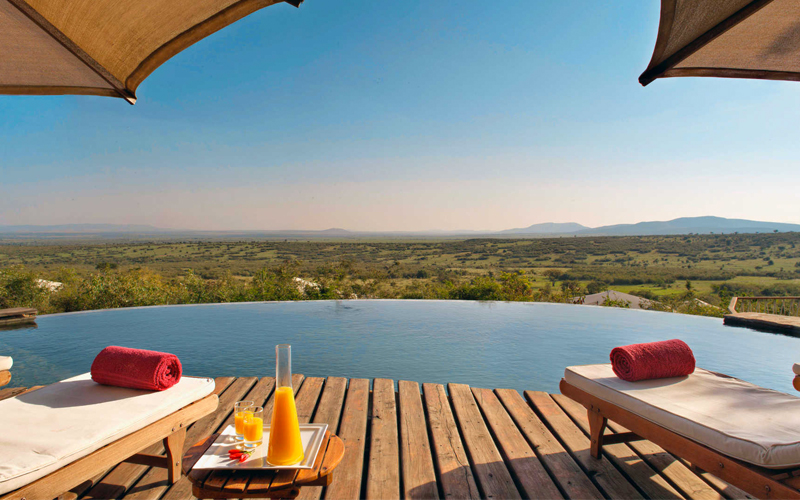 Serengeti Bushtops – Serengeti National Park Tanzania
Situated in the secluded and breathtaking Serengeti National Park, which is a UNESCO World Heritage Site, this 5 star lodge is placed in the northern area of the park with 11 luxury tents and 2 family tents serving as a hideaway oasis with a sunken bathtub on the deck. Serengeti Bushtops offers gourmet gastronomy and butler service, and the game drive vehicles have a guide and tracker, with up to 6 passengers at a time.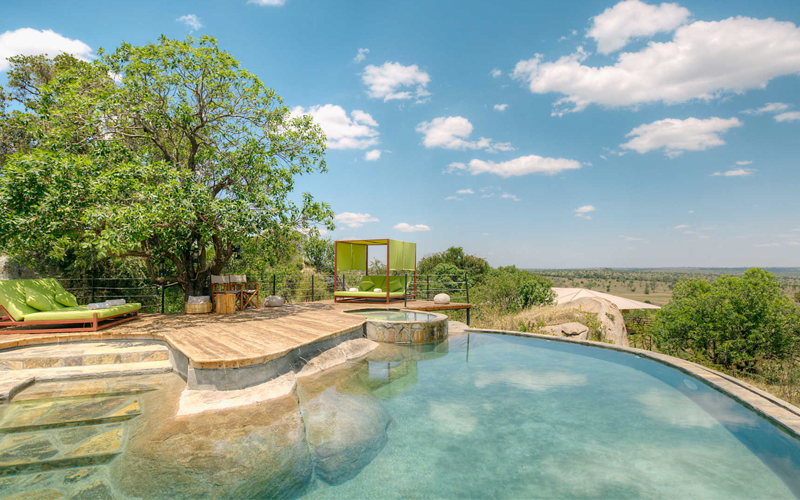 Roving Bushtops Serengeti National Park – Tanzania
Small and well located, Roving Bushtops is an intimate private semi-permanent camp situated in the heart of Serengeti National Park, with just 6 beautiful luxury tents. All guests are allocated private 4×4 land cruisers to head out on safari. Delicious offerings include a la carte dining and butler service. Get more from your safari holiday by combining your safari in Mara or Serengeti Bushtops!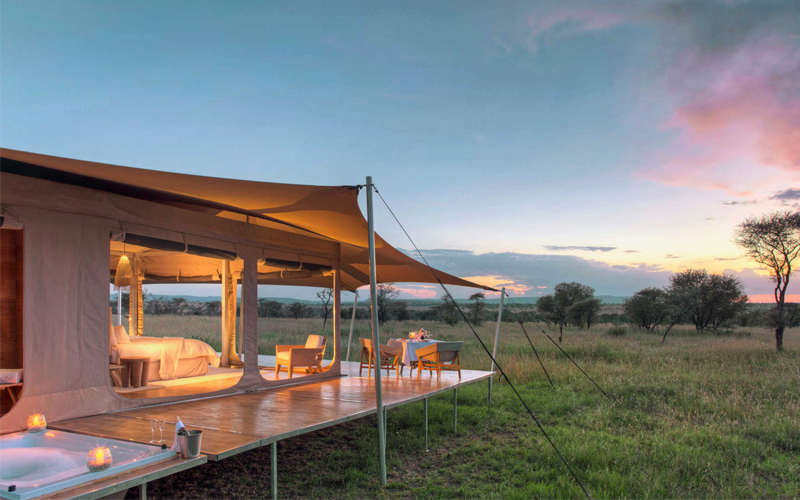 Exclusive Hotels in the Maldives
Whisk away to earth's paradise, also referred to as the Maldives. Kuoni's handpicked exclusive hotels in the Maldives are all unique in their own way, from offering superlative amenities that you would expect of a resort, to intimate island's that make you feel as though you've rented the entire peninsula to yourself.
Diamonds Athuruga
Diamonds Athuruga is a chic island resort with stylish water villa residences and beach bungalows for a hideaway honeymoon or relaxing family getaway in paradise. The island hosts a plethora of wonderful activities from 'dining with the stars' experience in which a different star chef of the Jeunes Restaurateurs will delight you with their cooking skills between 1st Jan – 8 Apr 2018 with gourmet dinners, mini cooking courses, and show cooking! Aside from the beautiful and ultra modern rooms and suites, Diamonds Athuruga boasts of 5 restaurants, a spa, diving center, water and land sports.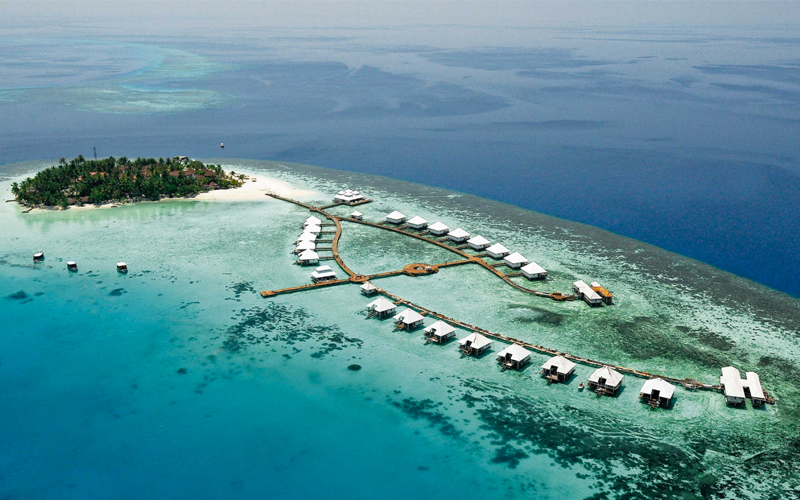 Diamonds Thudufushi
Diamonds Thudufushi is a petit paradise with excellent hospitality and renowned for its spectacular diving, with having a large lagoon and house reef, you'll have access to an underwater wonderland with deeper oceans just a stone's throw away for excellent diving opportunities. The choice of island living is ultra luxurious, whether you decide to go for chic beach living or poised over the azure lagoon. The culinary delights on offer will tantalize your taste buds each day, from teppanyaki, European and Asian fusion, freshly caught seafood offerings and unrivalled dining experiences such as cultural dining in Farivalhu's Maldivian corner, where only two guests at a time are invited to dine under the stars amongst the tropical palm trees and gardens.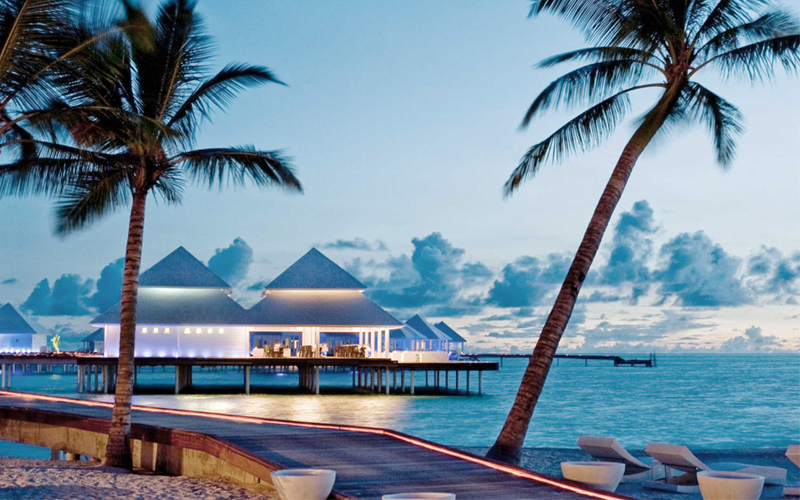 Kandolhu Maldives
Breathtakingly beautiful, Kandolhu is small in size but big on luxury. With just 30 villas on the island, either dotted around the island's edge on the soft white beach or poised over the lagoon. Each of the 4 a la carte restaurants offer small and intimate settings – especially in Banzai, a Japenese Restaurant with just 6 seats. Kandolhu offers one of the Maldives' most generous all inclusive packages which includes access to all restaurants, a large variety of drinks including in the minibar and in-villa wine chiller. Excellent for diving and snorkeling, Kandolhu has its own house reef that can be reached from access points around the island as well as opportunities for reaching other diving sites by boat. All of the villas feature luxury tech such as iPads and GoPro HERO5 cameras.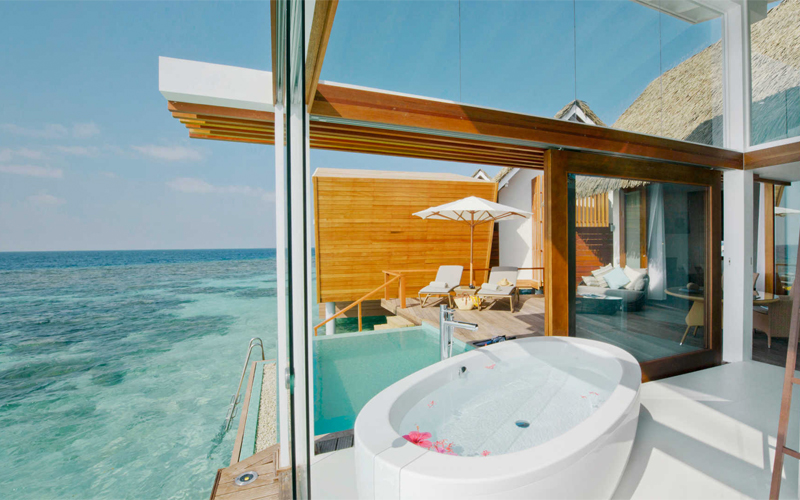 Kuramathi Island Resort
One of our most popular Maldives resorts for honeymooners, Kuramathi Island Resort offers an extensive choice of facilities such as two oceanfront infinity pools, a lagoon-style pool and snorkeling the stunning house reef, which is just moments from the beach! Boasting of 9 a la carte restaurants and 6 bars you'll never tire of the superlative food offerings, which can be relished inclusively if you opt for the a la carte all inclusive plan. Ideal for families and honeymooners, Kuramathi features dedicated accommodation such as the Honeymoon Pool Villa with an impressive 10-metre lap pool and the 2-storey, 2-bedroom Beach House that is ideal for families with each bedroom compromising of an en suite bathroom.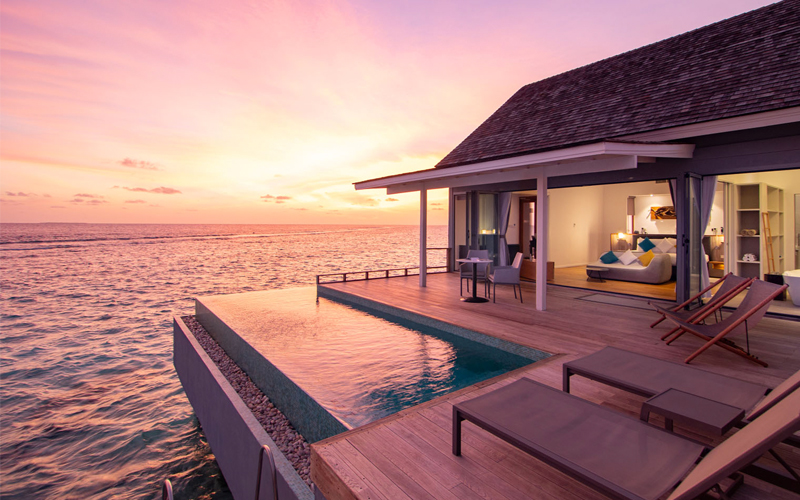 Biyadhoo
Find barefoot island living at its best at Biyadhoo, an intimate island hideaway for a simple and relaxed holiday in a beautifully natural environment. Nearby aquatic playgrounds, with top diving sites nearby, Biyadhoo has its own house reef where you can get up-close to reef sharks, rays and turtles!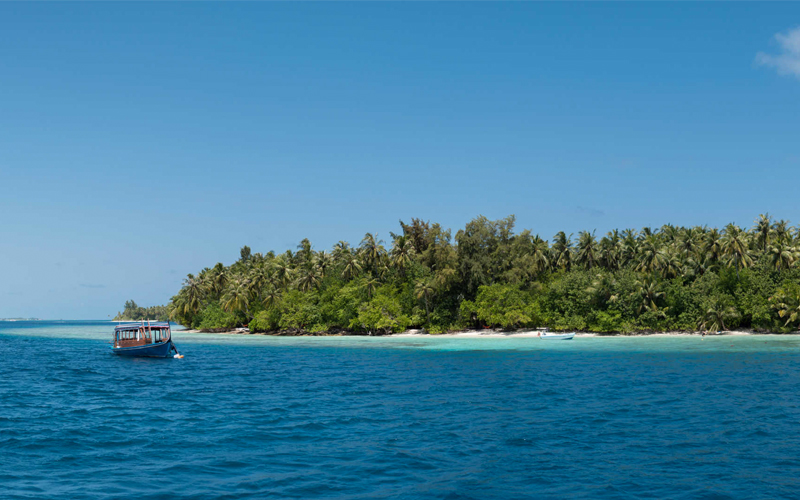 Maafushivaru
Maafushivaru is a slice of paradise that stretches just 350m in length. For a small island, it certainly has a lot to offer, including two beautiful pristine beaches, a house reef and dive centre where turtles, manta rays and sharks can be spotted nearby. Maafushivaru's secret private island, Lonubo, can be ventured to just a short boat journey away; guests can hire the entire island of Lonubo to themselves for a night. Home to just one romantic villa with Jacuzzi tub on the island, Lonubo can also be booked with private dinners for just an evening to watch the sunset. Back on Maafushivaru, guests can savour the delicious flavours from the Mediterranean to Japanese at the thoroughly entertaining 135 Degrees East teppanyaki restaurant.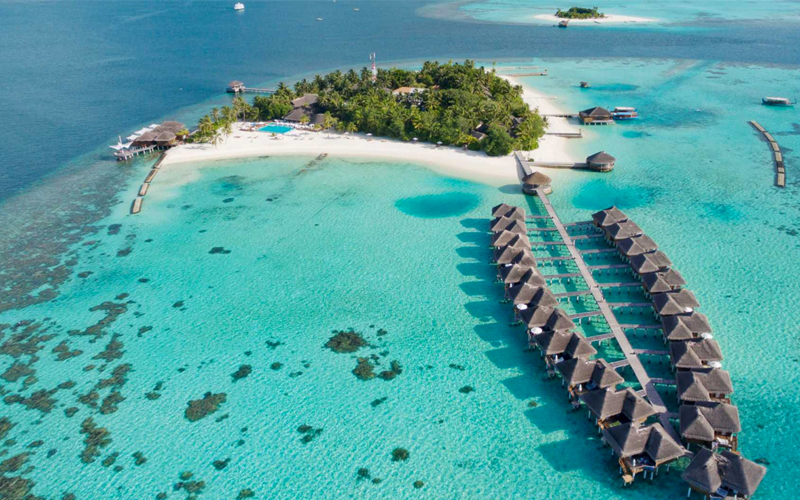 Exclusive Hotels in Mauritius
C Mauritius
C Mauritius opened its doors in November 2017 and is part of the luxurious Constance hotel chain, where signature features such as locally crafted natural elements from wood and thatch architecture as well as personalized hospitality is notable. Perfect for watersports, the sheltered beach backs the lush lagoon, where days are spent kayaking, paddle boarding and snorkeling. Complimentary green fees can be taken advantage of at the two-Championship golf courses at Constance Belle Mare Plage – reachable in just a 10-minute drive. Food offerings are a diverse mix of intimate a la carte Asian delights, daily themed buffets and sommelier-picked global wines.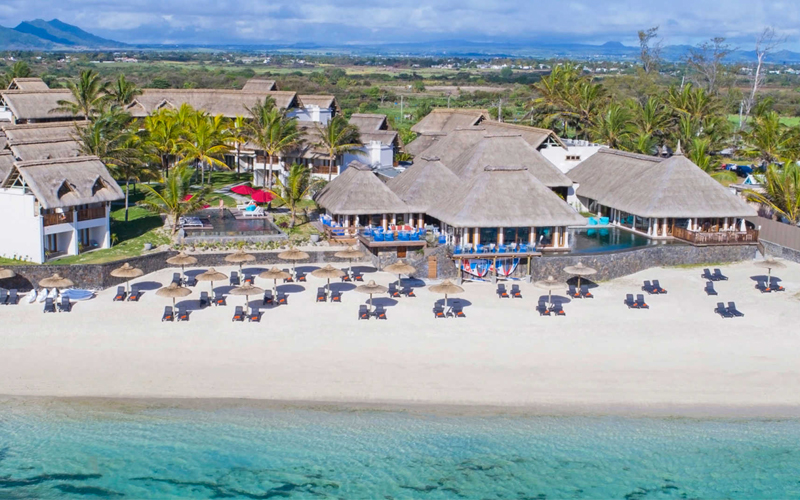 Exclusive Far East
Paradise Khao Lak Resort – Khao Lak
Located at the edge of Khao Lak-Lam Ru National Park, Khao Lak Paradise Resort is a charming beachfront boutique resort in splendid location for relaxing, or venturing out to see what the National Park has to offer. When you're not sipping cocktails besides the pool or dining at the beachfront restaurant with the sunset as your backdrop and your feet dug into the sand, you can explore all the wonders of Laem Ru National Park, from its lush jungles, home to reptiles, birds and mammals such as langurs, Malaysian weasel, black giant squirrel and bats, to the marvelous hiking trails and waterfalls.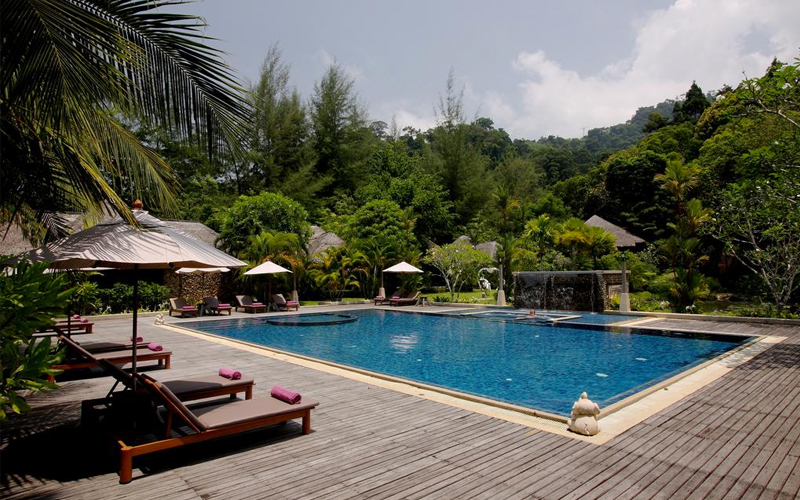 Mom Tri's Villa Royale – Phuket
Beautifully located on the white pearly sands of Kata Noi Beach, with rooms and restaurants dotted along the Cliffside, Mom Tri's Villa Royale is the quintessential hideaway, offering private suite sanctuaries with your own balcony or terrace that overlooks the ocean – what's more Mom Tri's Kitchen serves up the finest cuisine on the island where spectacular sunsets can be enjoyed as you toast to the end of a glorious day with a glass of wine from the award-winning wine cellar, with up to 750 varieties.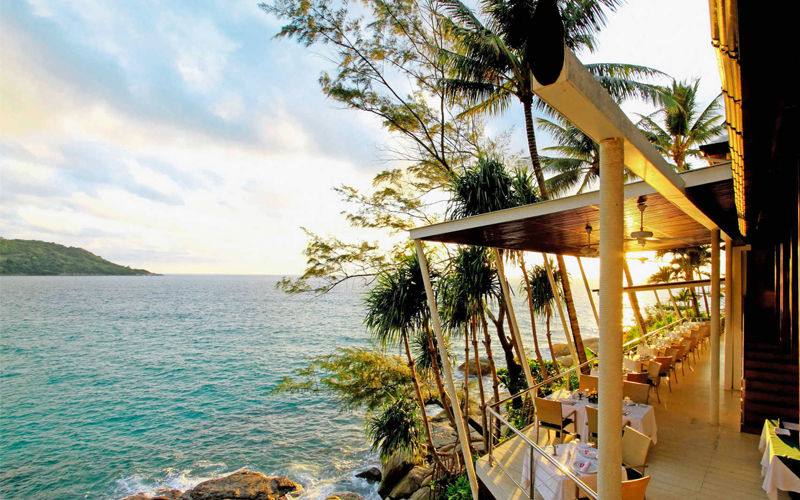 Rocky's Boutique Resort – Koh Samui
Overlooking the stunning Gulf of Thailand, Rocky's Boutique Resort is placed across 3 petit powder soft beaches where privacy is paramount. Styled with authentic Thai décor, Rocky's Boutique Resort is an intimate haven with plenty of facilities for a weeklong holiday in Phuket. From the 2 spacious swimming pools to the beach massages in the Sala, and the resort's signature fine dining restaurant on the beach, with delicious Thai cuisine as well as the opportunity to have a go at it yourself with a cooking class! If you are looking for adventure, the beach is at your disposal with colourful corals to explore, or hop on a kayak and explore further afield. This boutique resort has just 50 rooms and villas, beautifully furnished with Thai textures and colours, with some having access to the garden pool from the comfort of your terrace – or opt for a beachfront suite where you can step out from your deck onto the soft white sandy shore.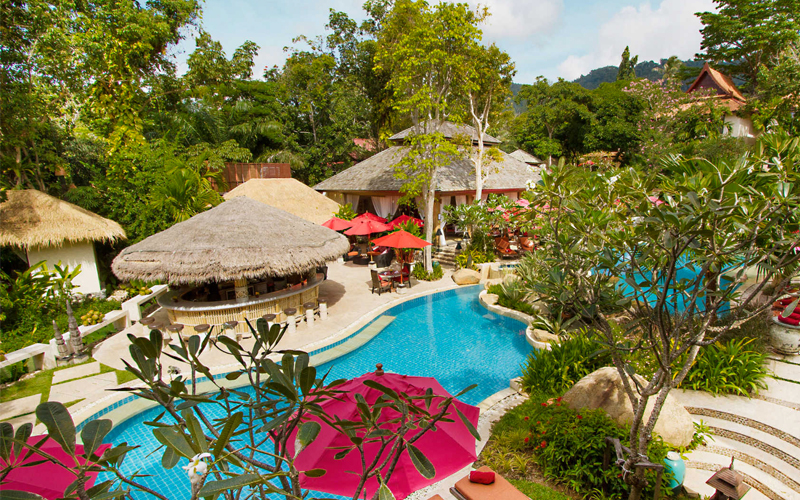 Viceroy Bali
Surrounded by lush greenery of Bali's tropical jungle, Viceroy Bali is an opulent oasis with just 25 stunning pool villas that offer the upmost serenity and seclusion. This renowned hotel is beloved for its hideaway villas, embellished with Balinese charm, from the traditional Balinese balés besides the infinity pool, which appears to float mid-air so that you can truly appreciate Bali's stunning jungle in the privacy of your oasis. Award-winning dining can be had at Viceroy, whether it's in the treetops at CasCades Restaurant, or capturing those stunning sunset views over the Petanu River whilst sipping on delicious cocktails at the Viceroy Bar.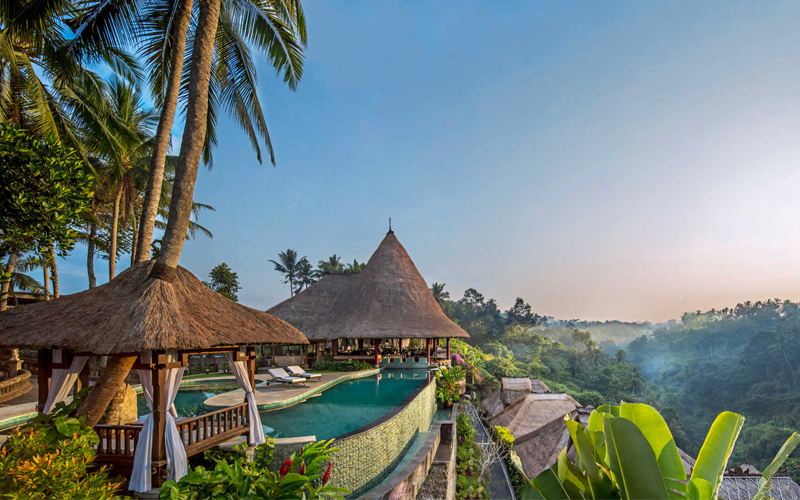 Exclusive Resorts in Caribbean and Mexico
Keyonna Beach – Antigua
For those seeking an all-inclusive, adults-only escape where white soft sands and crystal clear waters slip you into a state of serenity, Keyonna Beach is designed for you to switch off your phone and retreat to island living at its best on the stunning Antigua island. Compromising of lush beach houses and cottages, Keyonna Beach offers spacious accommodation for honeymooners and couples to relish in romance, where views of the Caribbean ocean can be seen from every room and the soft white 305 meter-long beach is just moments away. Sumptuous dining at Keyonna Beach can be found at the open-plan beach restaurant, an intimate setting for romantic dinners. All meals are a la carte, serving delicious local seafood as well as regular barbecue nights, and the best part is that no reservations are needed! When you're not wining and dining or relaxing in your cottage, you can enjoy a range of local excursions including the rainforest canopy tour, snorkeling and diving at Cades Reef, where barracuda, moray eels and reef sharks can be spotted!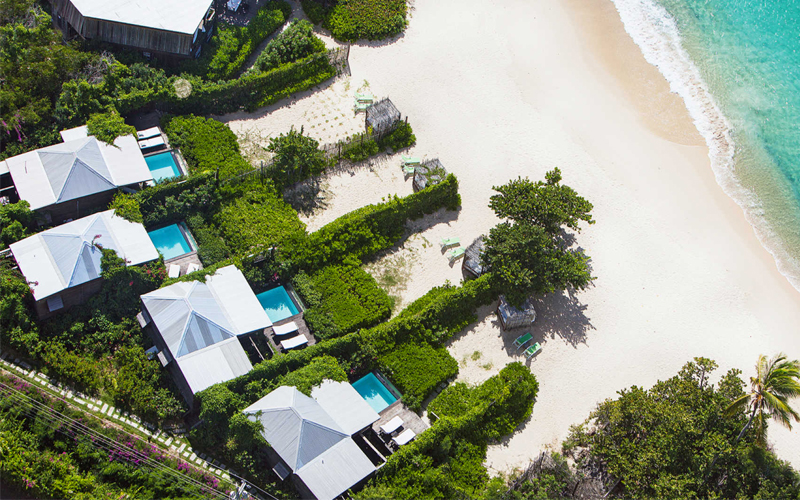 Le Reve Hotel & Spa – Le Reve
The quintessential choice for a laid back beachfront holiday in Mexico, Le Reve Hotel & Spa is a boutique gem located on the beautiful Xcalacoco beach. With just 28 rooms, suites and villas, Le Reve Hotel & Spa is a hidden gem for couples and families looking for somewhere quiet and relaxing with spacious accommodations from the Gardenview rooms that overlook the resort's palapa roofs and palm-dotted gardens, to the Private Garden Rooms, which are wonderful for families with private garden access and hammock on the terrace to enjoy private island living. Le Reve Hotel & Spa features a tranquil spa that offers a range of treatments including a chocolate wrap, herbal press and a four hands massage. The hotel's a la carte restaurant serves a wide selection of national and International dishes, as well as options to dine privately on the beach or in your room.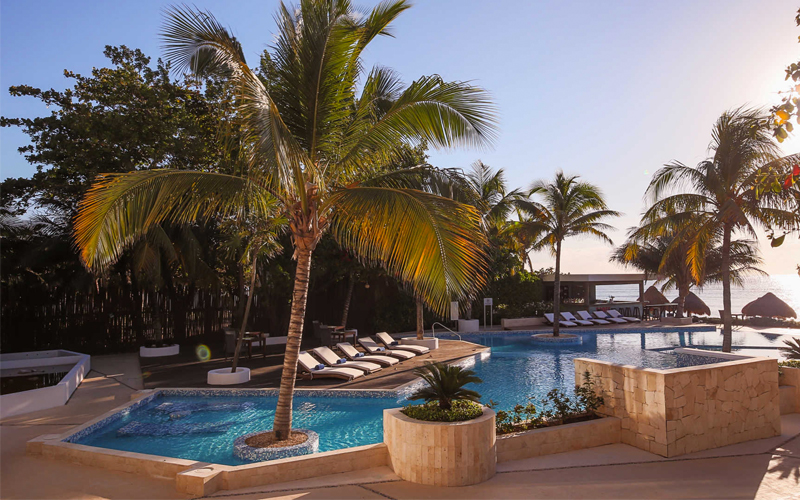 Inspired by Kuoni Exclusive Hotels? Contact a travel expert today and start planning your next holiday! Call us on 0800 0856 846 or send us an enquiry online.