Where To Holiday April
April opens up the doors to world tourism with continents on across the world enjoying long hours of sunshine and low rainfall. The Indian Ocean, Caribbean and parts of Asia continue to improve with favourable conditions for the month of April. See Where To Holiday April Below.
Maldives Holidays
The heavenly plethora of island resorts nestled in the Maldives enjoy a dry season in April. These island resorts have for many years drawn in a huge number of tourists and holidayers towards the Indian ocean. Sailing, diving and marine tourism are all on the agenda during the calming month of April, which only goes to boost the almost year round interest in visiting the Indian Ocean. Many will choose a water villa suspended over the ocean, many will choose a beach villa perched in gleaming white sand, but one things for certain is that April is destined to be a great month for a Maldives honeymoon.
Resort – Maafushivaru
The idyllic Maldivian island of Maafushivaru is a decadent resort placed amongst the picturesque Indian Ocean waters. It's hard to convey the beauty of this fantastic island where you are assured of an unbelievable holiday experience. Combining the traditional Maldives with contemporary luxury Maafushivaru epitomises the elegance and standard of resort one would expect to receive on their holiday.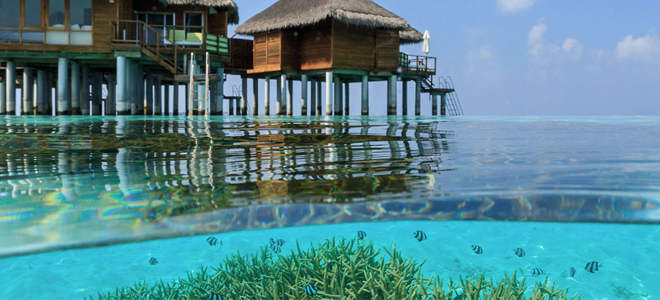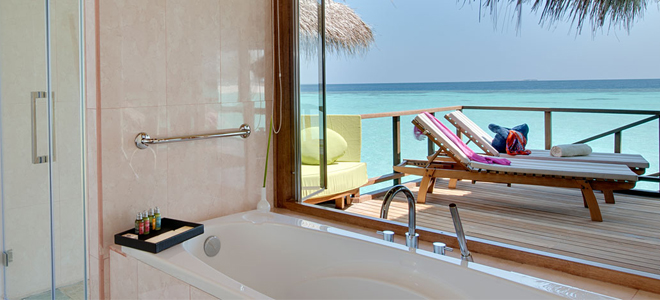 Thailand Holidays
You'll find a melting pot of contrasting experiences in Thailand, from the vibrant non-stop city of Bangkok with its temples, Buddhas, floating markets and colourful nightlife; to the stunning beaches of Phuket, Koh Samui and Krabi. During April it is also the celebration of Thai new year between the 13th-15th April and interestingly it is celebrated in an unusual way in the shape of a water fight festival called Songkran (Which implies that it's very warm at least!).
Banyan Tree Bangkok
Located in a spectacular setting in the heart of Bangkok, close to Lumpini Park, the Banyan Tree Bangkok offers a great location, stunning views from its rooftop restaurant coupled together with its legendary Thai hospitality. Banyan Tree resorts are spread all across Asia and are renowned for combing luxury with tradition, and to experience this along with Thai new year would make the visiting Thailand all the more authentic with cultured celebrations.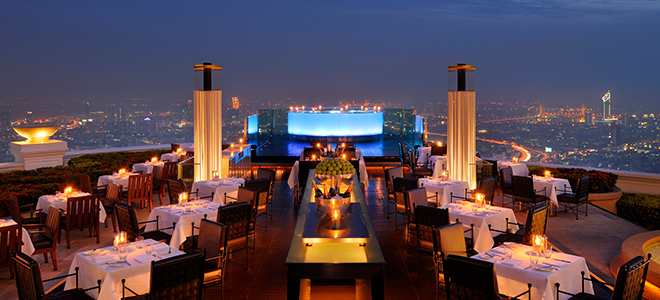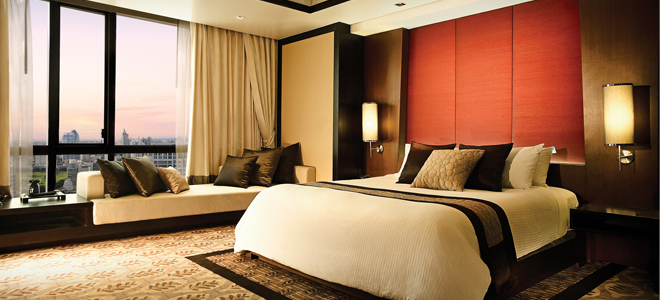 Bahamas Holidays
Scattered like gems across the Caribbean Sea, the Bahamas spans over 3000 islands, cays and islets forming a paradise on earth and the ideal location for your dream holiday. Blessed with the trade winds that blow almost continuously all year round, the Bahamas has a pleasantly continuous warm breeze. The best time to visit the Bahamas is when the humidity is comfortable and April is a month which usually produces conditions that are just right for tourists. April is an outstanding month for the Caribbean.
Resorts – Sandals Royal Bahamian
A former haunt of royalty and celebrities alike – including the former Duke and Duchess of Windsor and The Beatles – Sandals Royal Bahamian will give you more than a taste of the VIP treatment when you book a suite at this superlative luxury resort. Boasting its own private off-shore island and a wide range of upmarket amenities the resort prides itself on fusing the very best aspects of Europe and the islands to create a holiday destination that is second to none.
Where to Holiday April – To learn more about these fantastic places, please feel free to have a chat with one of our travel experts or send us an enquiry here! Please call Pure Destinations on 0121 446 4932