Everything you need to know about Dubai Parks & Resorts
Although Dubai is typically known for its luxury shopping, great beaches and luxury resort hotels, there's no shortage of things to keep your inner thrill-seeker occupied if shopping or lounging on the beach isn't all that you want from your stay here. Dubai Parks has plenty to offer you, from white-knuckle rides, flamboyant shows, delicious foods, and even a top quality hotel to rest after a fun-filled day.
Theme Parks At Dubai Parks:
Regardless of what kind of theme parks you enjoy, there's one for every taste, and below you'll find some detailed information on each one, so you can choose the best one for you.
LEGOLAND Dubai: – The magic of Legoland never fails to appeal to visitors of all ages around the world, and it's no different here in Dubai Parks. With over 40 LEGO themed rides, endless attractions, shows, and interactive building experiences, this is a must-visit park in Dubai. Spend some time touring the LEGO Factory where you can learn the process of how the LEGO bricks are made, and then onto the BIG Shop, which happens to be the biggest LEGO store in the Middle East. Other attractions at LEGOLAND Dubai include the LEGO CITY, where dreams of being a race car driver, flying a plane, or even being a hero are brought to reality. MINILAND is iconic throughout LEGOLAND parks around the world, but the one in Dubai is nothing short of incredible. Walk through a miniature LEGO version of the Dubai skyline and famous Middle Eastern landmarks. LEGOLAND Dubai also has a range of rides, restaurants and everything you could possibly want for a fun day out.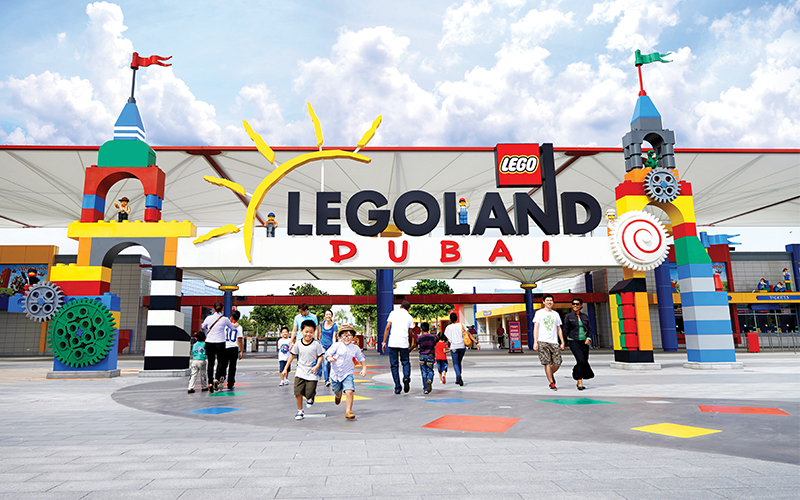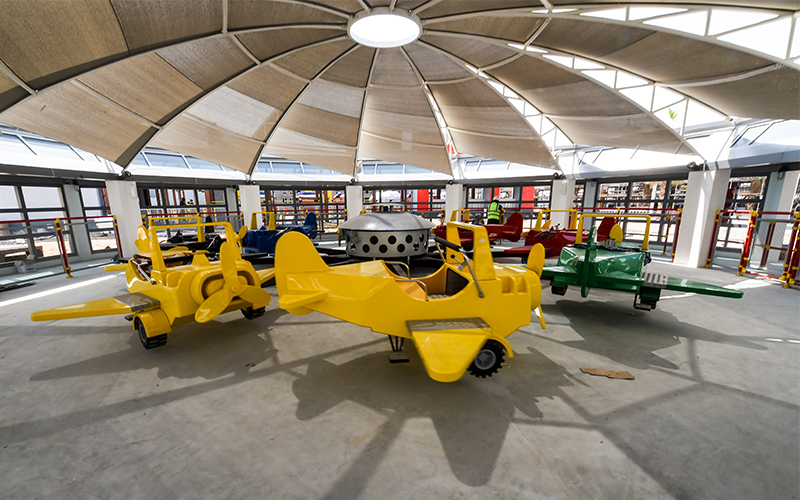 LEGOLAND® Waterpark: – If there were ever two words that sound like incredible fun, then it has to be LEGO® and waterpark. A true one of a kind waterpark exists in Dubai for LEGO® fans to spend their day cooling off from the heat whilst enjoying incredible adventures at the themed park with 20 water slides. Although people of all ages will enjoy the LEGOLAND® Waterpark, it's designed specifically for families with children between the ages of 2-12, so slides and attractions are created with this age group in mind – a perfect place to bring the kids to let them use up all that excited energy. They can spend their day building a LEGO® raft, float in the lazy river, or even go on an adventurous splash safari.
MOTIONGATE™ Dubai: – Movie buffs unite. MOTIONGATE Dubai™ is where fantasy and reality become intertwined. This movie theme park boasts a huge selection of entertainment, shows, rides and other attractions from three of the biggest global motion picture studios: Lionsgate, Columbia Pictures, and DreamWorks Animation. Whether spending your day wandering through real life movie sets, hanging out with Smurfs at the Smurfs Village, or putting your limits to the test on some thrilling white-knuckle roller coasters, there's no end of fun and adventure to be had at MOTIONGATE™ Dubai for the whole family.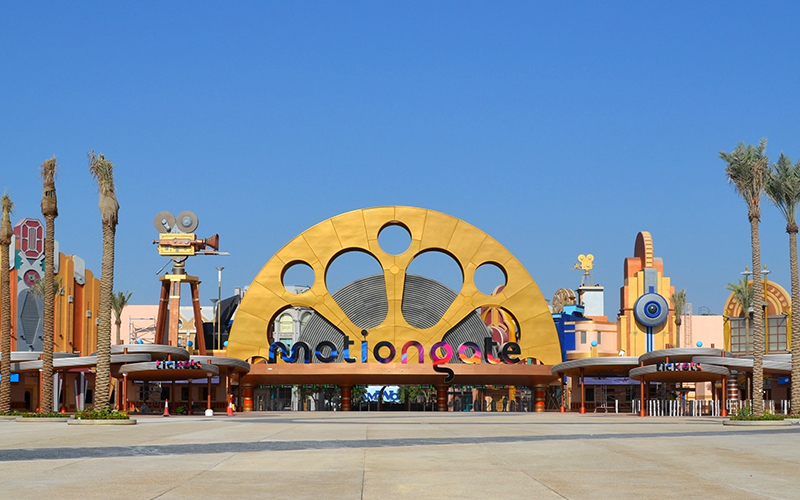 Bollywood Parks™ Dubai: – Enter the fascinating and captivating world of Bollywood at this unique theme park where the whole family can be entertained for hours on end. Learn what goes into making those Bollywood blockbusters and rub shoulders with superheroes at the Bollywood Film Studios, or spend some time strolling through the vibrant streets of Mumbai where you can sample exotic foods, or even embark on a high speed chase through the streets of Dubai with mafia boss, Don.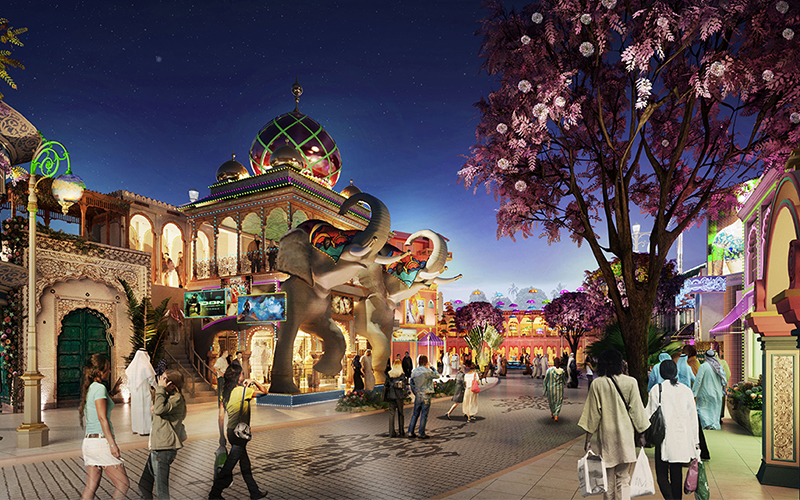 Riverland™ Dubai: – Before heading into any of the other theme parks to spend the day, you can access the Riverland Dubai without a ticket and get a taste for what you're about see in any of the other parks. This is fondly known as the gateway to the Dubai Parks where you can take a leisurely stroll through time at any of the themed zones, such as Boardwalk, India Gate, The French Village, and The Peninsula. Each zone offers a truly unique experience, from amazing foods, shopping options, or just the great photo opportunities available.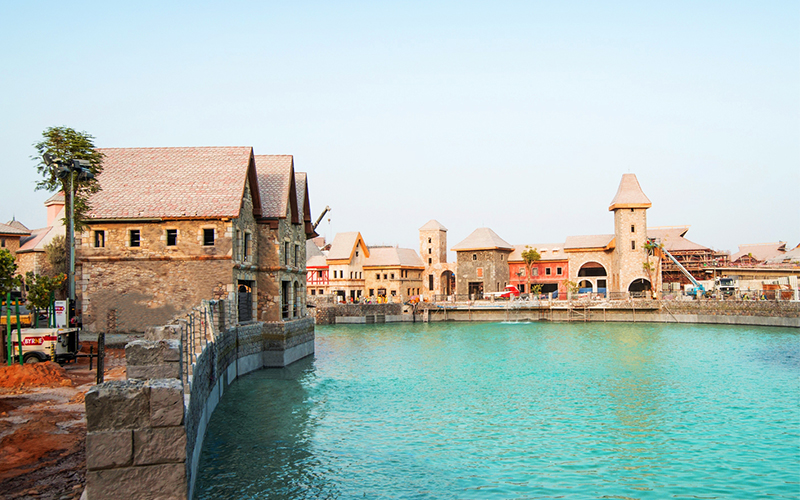 Where To Stay:
The Lapita Hotel is an ideal choice for visitors to any of the Dubai Parks and Resorts. Not only does the hotel offer luxury accommodation, amazing facilities and gorgeous surroundings through the bright and modern Polynesian themed resort, but is perfectly located for accessing any of the theme parks. In addition, if you stay at the Lapita Hotel, you'll be given unlimited multi-park and Q-fast access for all parks throughout the duration of your stay.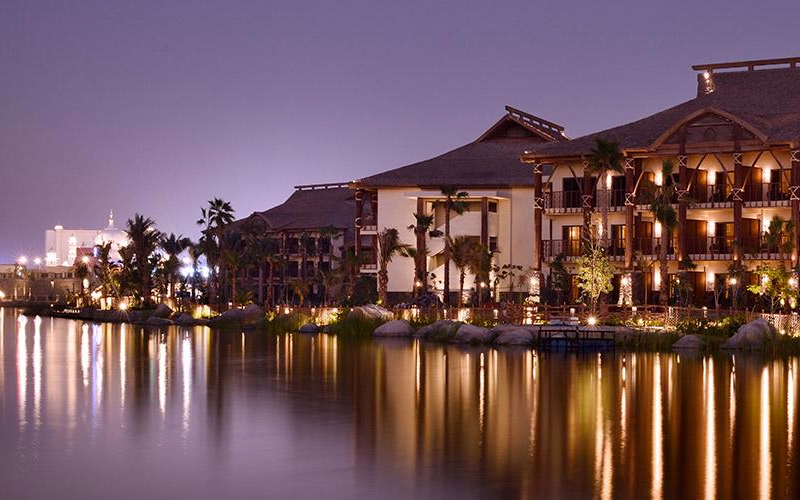 Park Passes & Tickets:
Dubai Parks offers a range of tickets and passes to suit your budget and preferences. For individual park access, you can get a day ticket for 1 person starting at AED 175, a day ticket that gets you day access to 2 parks for 1 person start at AED 285, and if you prefer to take a little extra time to go around all the parks, you can get a ticket for AED 495 per person. In addition to the individual park tickets, Dubai Parks offers annual passes starting at AED 275 per person.
No matter which park you choose to visit, or whether you visit all, you're guaranteed endless fun, adventure and unforgettable memories.
Contact us online to plan your next Dubai holiday at Dubai Parks and Hotels or call 0800 0856 846 or explore our Dubai holiday packages.