Emma Willis Shares Her Holiday Packing Tips
With summer upon us, there's only one thing standing between you and your sun-splashed holiday: packing your suitcase.
To make packing seem like less of an arduous affair, we've collected some tips from TV presenter Emma Willis (originally from Sutton Coldfield), who has recently launched her second clothing collection with fashion powerhouse Next. From delegation to minimalism, read on to find out the mum-of-three's packing tips and tricks.
PACKING FOR A LONG GETAWAY
Tip 1: Don't leave it to the last minute – and if you do, delegate
Knowing what to take on a long-haul holiday can be stress inducing in itself, as you have to be forward thinking and plan meticulously. This stress is often exacerbated when you're a parent in charge of packing for the entire household.
Emma Willis admits she often feels overwhelmed before a family getaway: "Packing for the whole family is the bane of my existence. It stresses me out beyond all belief…"
Her tip for minimising stress is delegation. Her husband, musician Matt Willis, takes the reins when it comes to packing for their son, Ace, while Emma will pack for her two daughters, immediately making the whole process a lot fairer and more manageable, instead of relying on one parent to do everything.
Having a helping hand with matters like packing can make all the difference – whether it's from your partner, family member or friends. You might even be able to nab some packing tricks by watching others…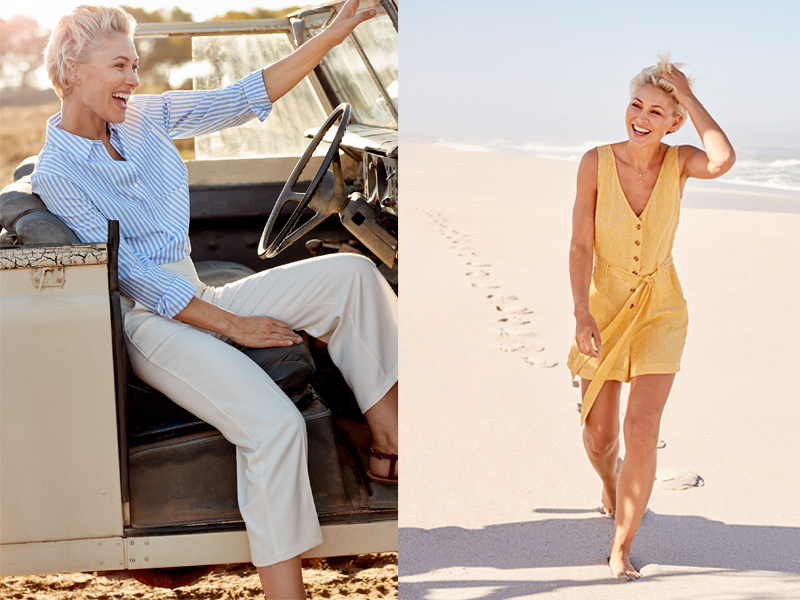 Tip 2: Don't under-pack
We've all been there; upon arrival at our destination, we realise we've left our favourite flip flops or swimsuit back home in suburbia. Although there's a tendency to scrimp on packing and take less than you would ideally like to, there is nothing wrong with maximising your suitcase space (providing it remains under the weight limit, of course). According to Emma, "it's better to have too much and not need it than not take enough and want it."
In a recent interview, the mum-of-three admits she can become a little overzealous with packing – filling her case with stacks and stacks of clothes only to find herself wearing the same six outfits throughout the holiday. Nevertheless, she would still rather have too much than too little.
PACKING FOR A MINI BREAK
The good news is packing for a mini getaway is arguably a lot easier than packing for a lengthy, three-week vacation. Inevitably you'll be taking a smaller suitcase which means you have less room to play with and therefore fewer choices to make when it comes to deciding what to take – but it also means you leave yourself open to forgetting certain things.
Tip 1: Check the weather beforehand
It goes without saying that if you're going away for a long weekend, check the weather before you begin your packing. Your carry-on will have limited space and you won't want to waste valuable room adding hoodies if it's going to be 35 degrees.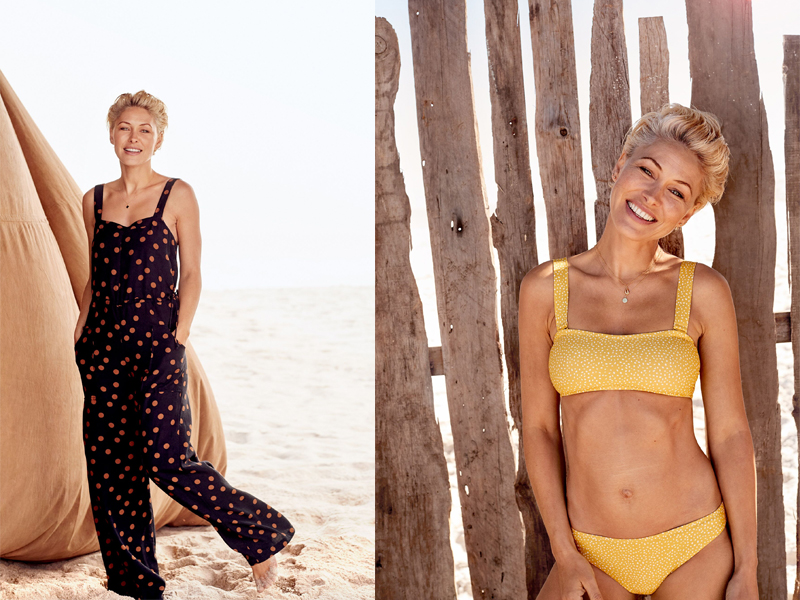 Tip 2: Keep it minimal
According to Emma, the key to keeping your packing as minimal as possible is choosing pieces that can be carried from day to night.
This versatility has always been at the forefront of her mind when designing both collections; her pieces can be jazzed up or dressed down to suit virtually any occasion. For example, this black spotted jumpsuit can be teamed with a blazer and wedges for evenings out, or with flip-flops and a cardigan for daytime beach strolls.
Her approach for holiday packing is minimal; her go-to holiday footwear consists of a pair of flip-flops and a nice pair of sandals for ultimate comfortability. Another thing she'll never leave home without is a pair of denim shorts. Identify your wardrobe staples and pack accordingly: "I used to always take a wedge with me on holiday because I would think 'maybe, I just might want a heel' – but I don't want a heel. You don't need a heel."
One of her favourite pieces from her new collection is the leopard print bandeau bikini: "I like swimwear that I feel supported in. So generally I will wear a bandeau style top because the straps can come off. And a brief pant because I've got a long body so it evens me out."
Discover the stunning Emma Willis Collection here – and happy packing!
Planning a family holiday? Contact Pure Destinations today o800 0856 846 or enquire online here. Alternatively, visit our Kuoni Partner stores in Sutton Coldfield or Edgbaston.